Coffeesmith- A warm and delightful experience
Get ready to escape the bustle of Singapore in this wonderful Korean cafe.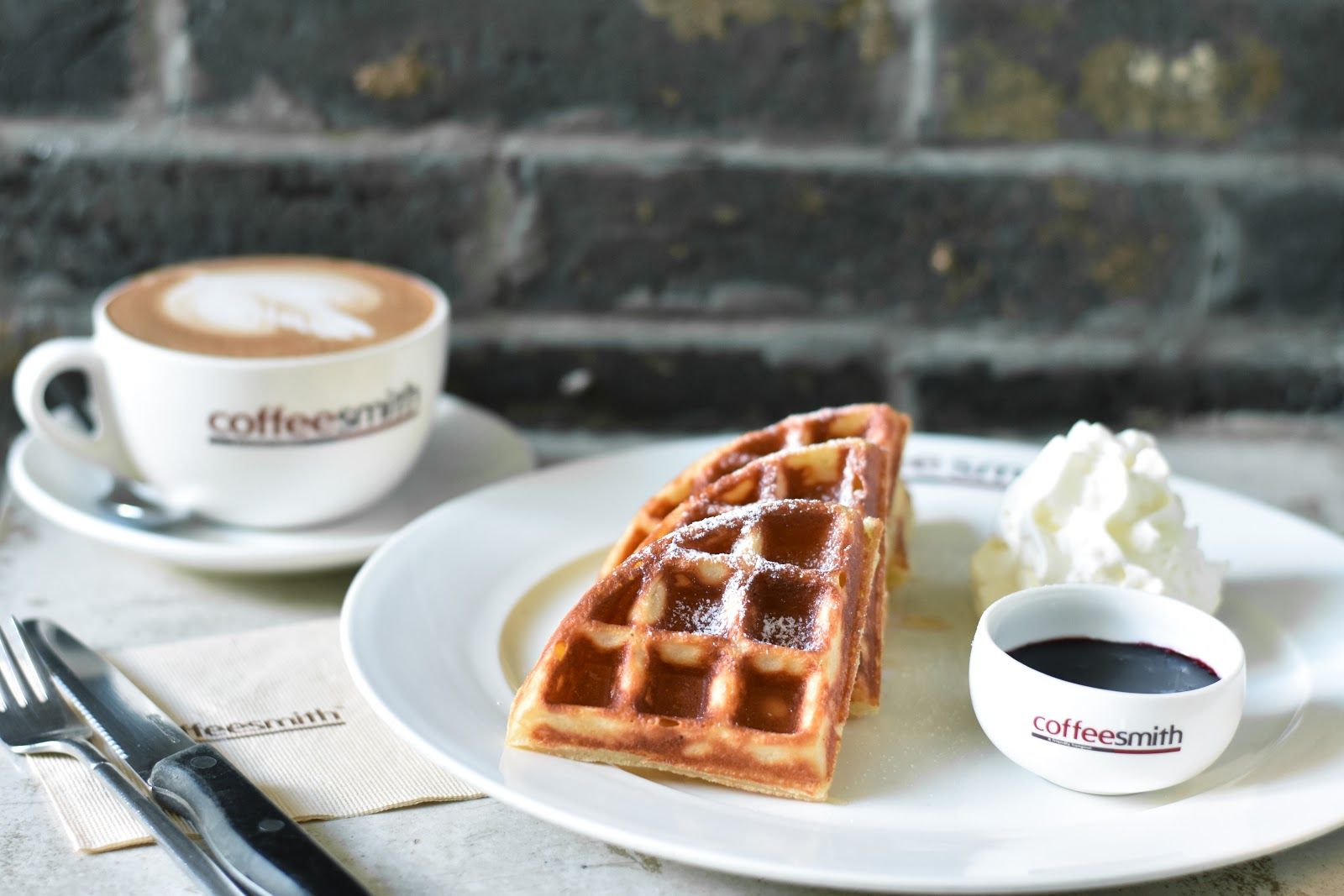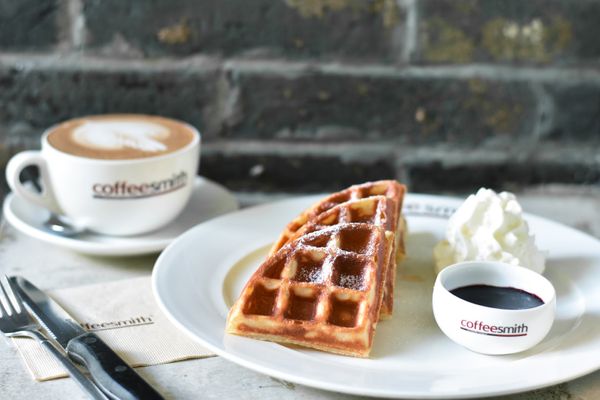 It was the aroma first that drew us in, then the name. Coffeesmith contains the "-smith" suffix, which means a skilled craftsman of their product. With 5 branches all over Singapore including at Suntec City and Orchard Gateway, the Westgate branch at Jurong East was an intimate corner of steam water hisses, soft clinks of teaspoon against cup, and light chatter. The constant stream of human traffic all around fed into the narrative of a coffee break - a cosy and personal time to stop and watch the world busying by.
Coffeesmith boasts the 'finest Arabica beans crafted carefully for the true coffee lover", and the warm, steamy cups of Cafe Caramel Cappuccino ($7) in our hands certainly proved that. The chain's South Korean roots are made evident by the selection of Bingsu in their wide and diverse menu, which includes non-coffee drinks, muffins, waffles, croissants and many more.
While they are all flavoursome, great choices, there are some standouts.
The Smith Waffle ($10.90) comes with a generous side of jam and cream. Aesthetically pleasing, it also backs up its look with perfectly crunchy waffles, and a divine consistency on the jam. Definitely a must try when you head spend a delightful afternoon at Coffeesmith.
The Ham & Cheese Croissant ($9.90), while a simple dish, is also simply magnificent. The ham, cheddar and lettuce are fantastically balanced, but the winner is the bread: crispy but yielding on the outside, then soft and warm on the inside.
Coffeesmith's is proud of its heritage, and it shows in its Bingsu. An amazing clash of flavour and textures that excites as much as it satisfies.
Of course, when it comes to coffee, Coffeesmith is, well, the smith. The Cafe Latte ($6.50) has an inviting richness and warmth that one expects from the best of coffee - from smell all the way to aftertaste.
Want something cold instead for a hot day? We recommend the Ice Caramel Macchiato ($8). A near-endless stream of thick, creamy sensation as it washes down your throat.
The aroma was the promise made that brought us into Coffeesmith, but everything else was the promise kept that made us stay, and then keep coming back.
Fuzzie privilege: Members enjoy 1 for 1 drinks and set meals, and 30% off your total bill.