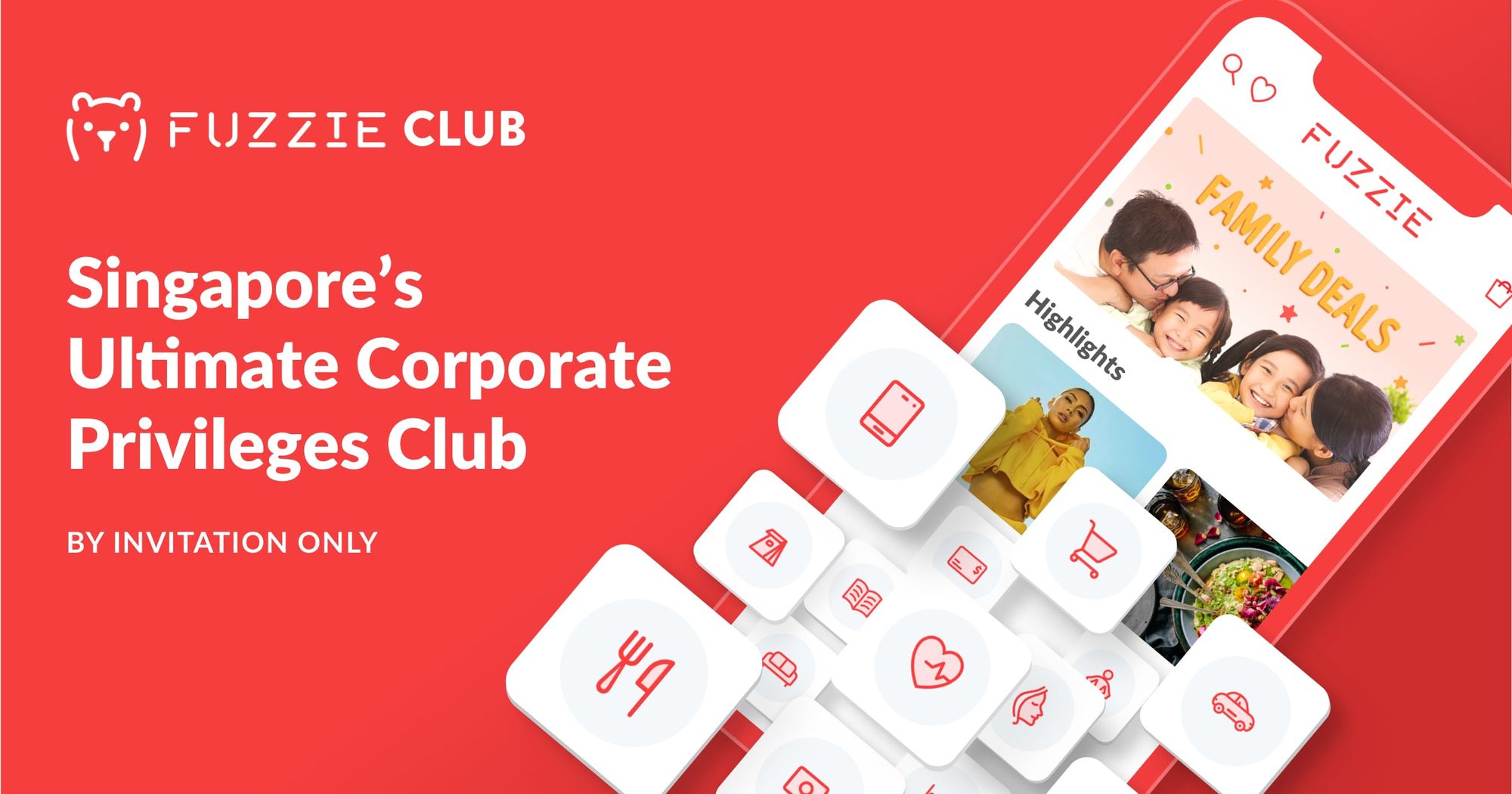 Fuzzie's Cheer Up Singapore Sale for Group Buy
The Fuzzie Corporate Club is primarily sold to large MNCs to provide exclusive, game-changing employee benefits. Now, for a limited time only, you can get access to the Club together with your friends as part of this special Group Buy edition as we spread cheers to Singapore for staying strong together.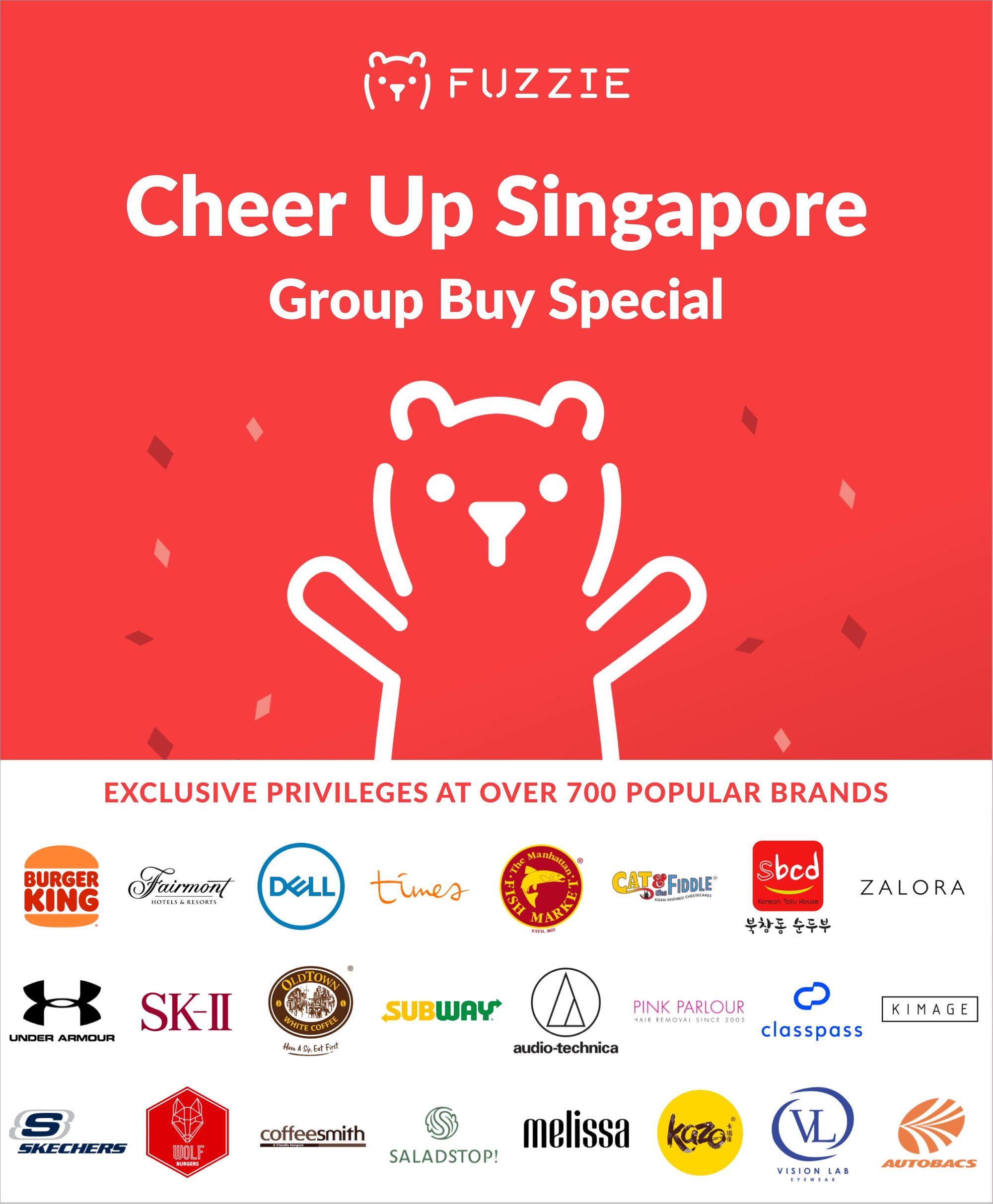 Usual price
$144 for 1 year Fuzzie Corporate Club Membership Pass.
Group Buy promo
Enjoy a 1 year Fuzzie Corporate Club Membership Pass for only $58 (with no monthly fees).
Promo gets unlocked with every 5 people ordering and re-locked again.
Group Buy process
Your Host will compile your orders and collect payment from you.
For every 5 people ordering, the Host will submit 1 order request to us and we will invoice the Host.
After payment, we will provide the Host with an excel sheet with your Unique Membership Codes by the next working day.
The Host will distribute the codes to you accordingly (they may need a few days for this).
For your benefit
Each person can purchase as many Membership Passes as you like.
You can purchase this for your own use and also as a thoughtful gift for friends and family.
You will be given an additional activation period till 31 Dec 2021 to help you with your gifting. Users will enjoy 1 year access from the day of activation of your code. Beyond this activation period, you can still activate your membership code but the countdown would have already started and you will have less than 1 year to enjoy the membership.
Take note
Membership purchases are non-refundable.
Campaign period
Check with your Group Buy Host
---
More about the Fuzzie Corporate Club
Game-changing privilege club everyone is talking about
The Fuzzie Corporate Club is an exclusive, invite-only membership that uses a revolutionary approach to aggregate the greatest privileges EVER from over 600 popular brands across food, spas & massages, beauty, groceries, staycations, fitness, GP & dental, personal grooming, pets and many more- a truly one- stop-shop for your everyday needs with huge savings opportunities.
Members can expect to easily save $2000 to $6000 every year with regular usage as Fuzzie quickly becomes an essential part of their family's lives.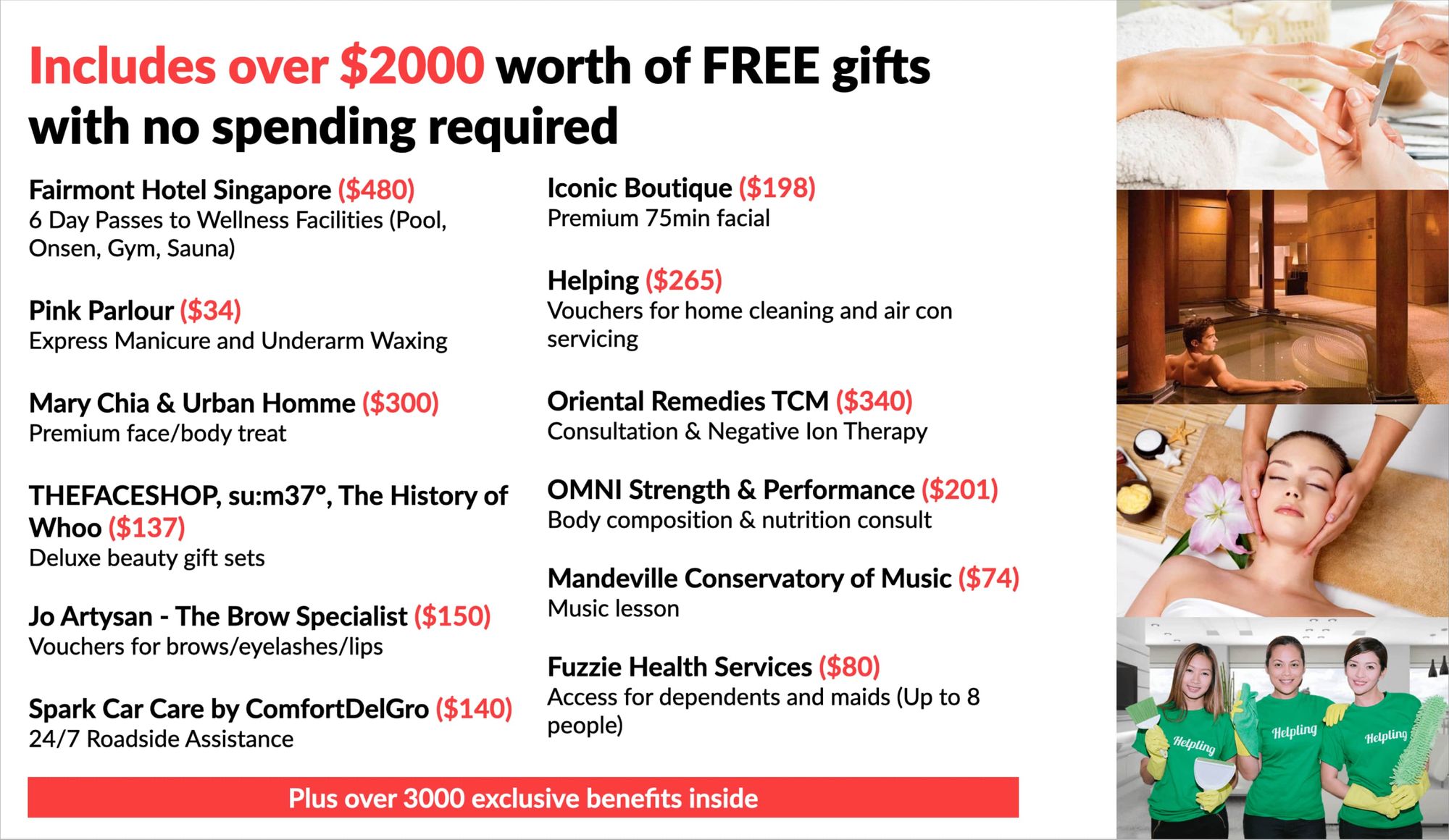 Still want more? So do we! That is why we packed in over $2000 worth of free gifts from free wellness passes at Fairmont Singapore to free facials and manicures to TCM services that require absolutely no spending at all.
Learn more about Fuzzie's exciting benefits
Download our brochure for details on our benefits
Explore Fuzzie risk-free and experience it for yourself
Fuzzie is all about transparency. We invite you to enter our exclusive app and discover why everyone is talking about us.
Download the Fuzzie App here
Use Invite Code to enter: GROUPBUY156
Note: This code gives you the ability to enter the Club as a guest but it does not grant you a membership and you will not be able to redeem the member privileges.