The Dempsey Project: Good vibes, great food, and gourmet groceries
Escape the hustle and bustle of the city at Dempsey Hill: Home to The Dempsey Project, Siri House, and Chang Korean BBQ.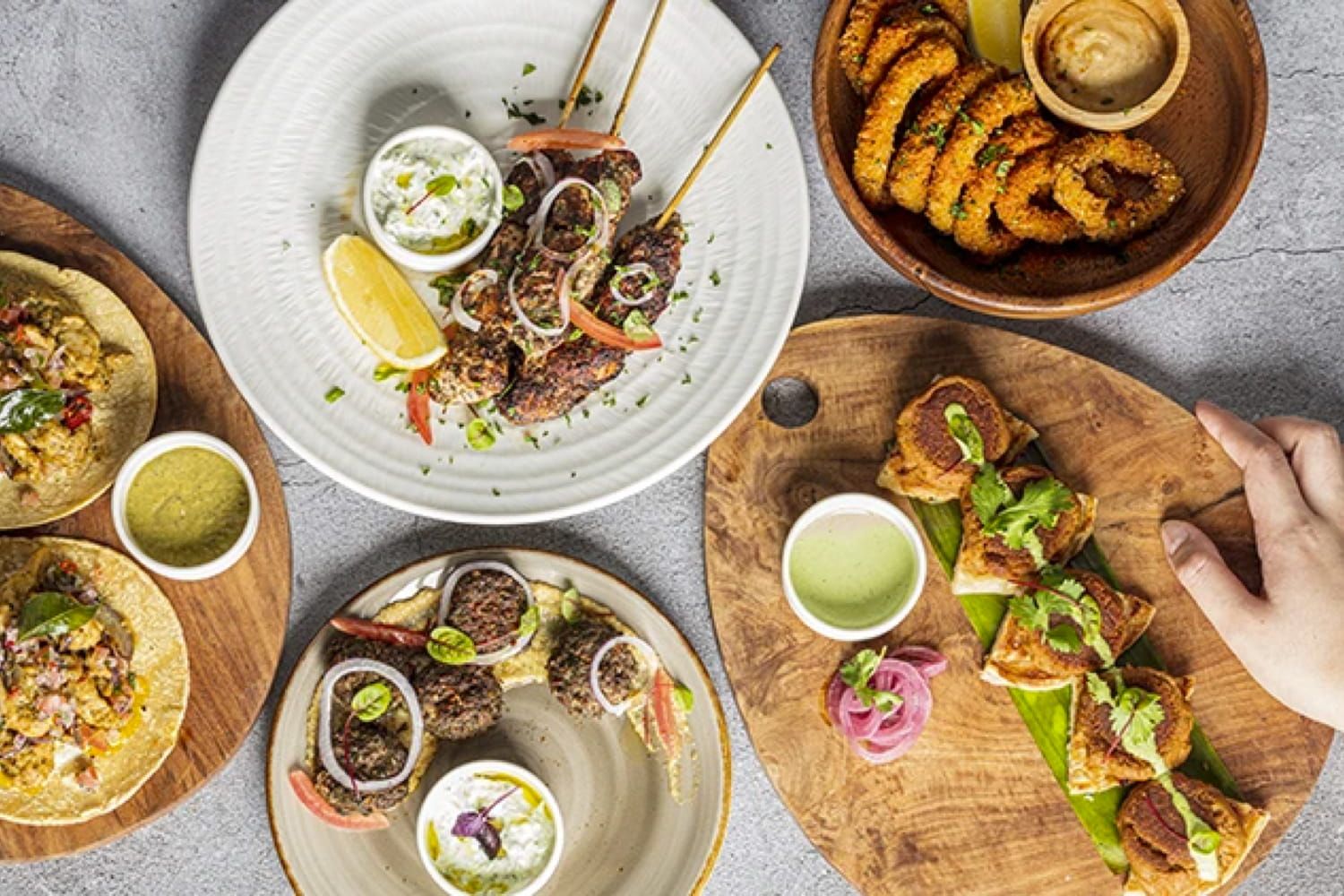 Many of us are self-proclaimed foodies who hop around cafés and restaurants in various neighbourhoods in hopes to find that one restaurant that hits the mark on all levels. For me (and you—trust me), that's The Dempsey Project.
Nestled in the barracks of Dempsey Hill where nutmeg plantations once stood tall, The Dempsey Project is a casual dining restaurant that is well-known for offering all-day dining and a whole host of curated artisanal products.
It's tough to define The Dempsey Project: The team itself calls it an oasis to escape to, to reset and renew. But that, to me, undersells the restaurant.
I'm going to put it out there that with its good vibes, great food, and gourmet groceries, The Dempsey Project is the place to be at.
Good Vibes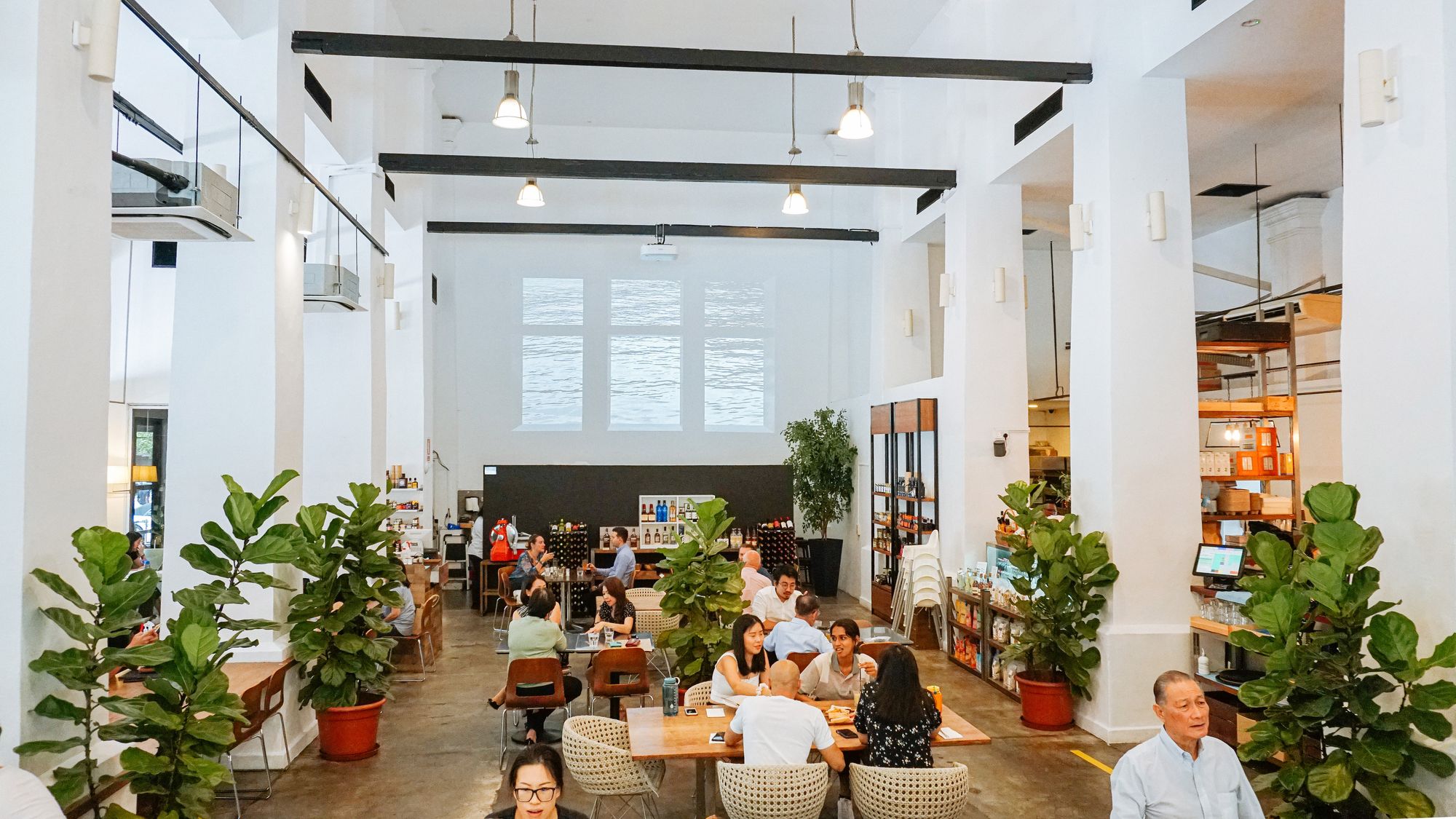 If you often find it hard to put your phone away at the dining table, you've got to visit The Dempsey Project. The restaurant's vibes compel you to put your phone away to focus on the here and now. With a laid-back atmosphere, pots of tropical plants, wooden communal tables, and comfortable wicker chairs, The Dempsey Project cleared my mind of the endless project deadlines and emails that I have yet to address. We're going to declare this: the official hashtag for The Dempsey Project should be #goodvibesonly.
Great Food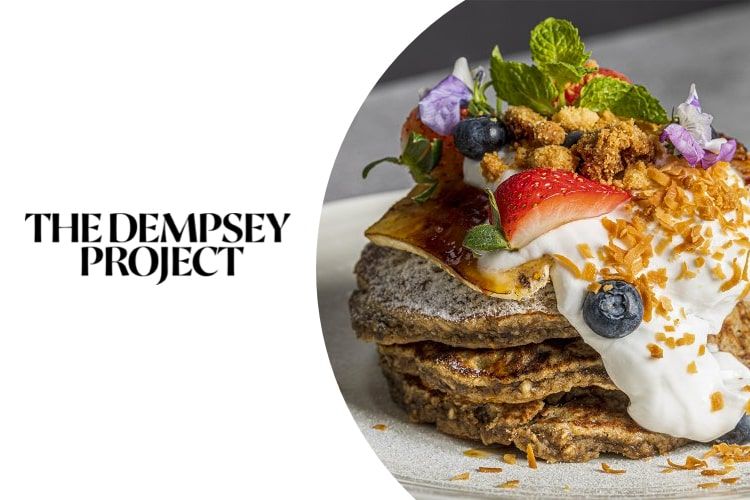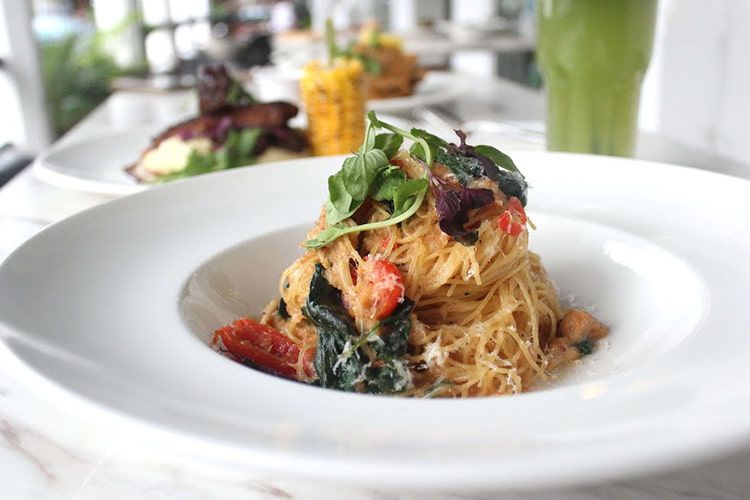 But what's a restaurant without great food? Beyond just good vibes, The Dempsey Project boasts an extensive menu that can cover all your meals from day to night. One quick glance at the menu and you'll find yourself saying "Ooooo that looks good I'm gonna get that" over and over again.
That's because everything looks good. While navigating the boundary-less world of cuisines, you'll see breakfast items like Banana Oat Pancakes, Cinnamon Brioche French Toast, Smashed Avo on Woodlands Sourdough, Truffle Mushroom Omelette, and more. You'll also find cheese platters and sharing plates that are great for, well, sharing.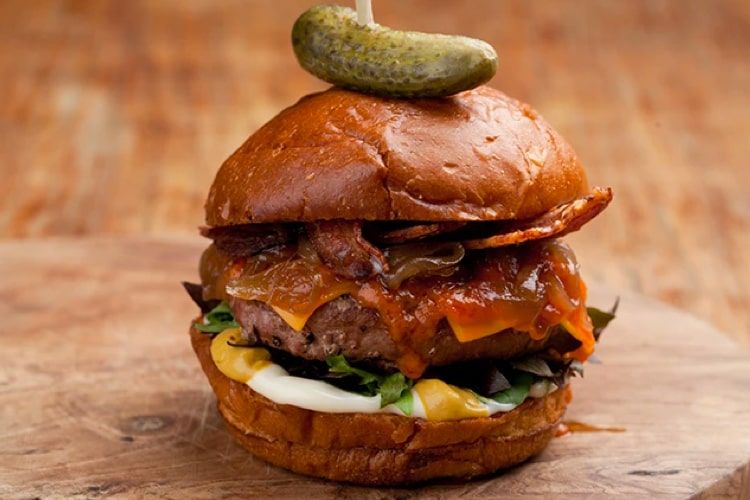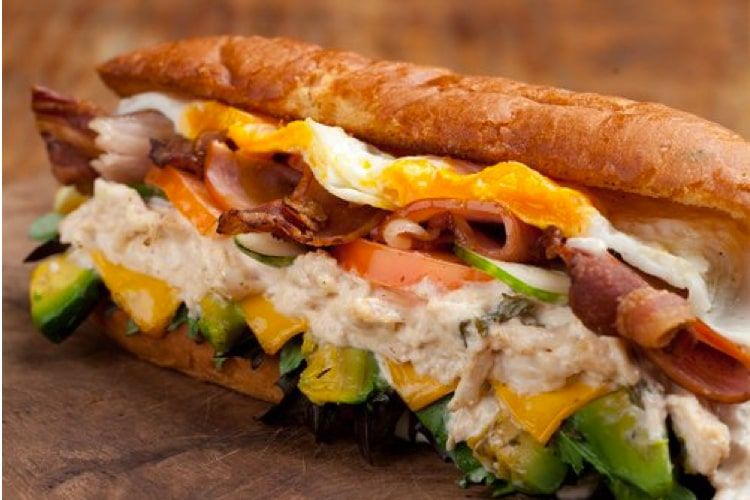 For mains, The Dempsey Project serves up a mean Wagyu Burger. If you're not in a burger-y mood, some other must-try items are Eggplant Coconut Curry, BBQ Pork Ribs, Asian Spiced Roast Chicken, and Lamb Shank.
The Dempsey Project leaves no one behind—those with allergies or have a preference for vegan, dairy-free, or gluten-free food, would love that the restaurant's menu includes flexible food choices.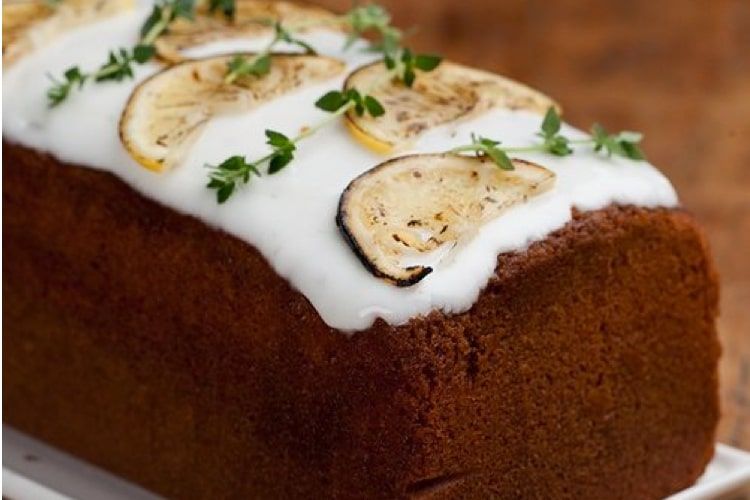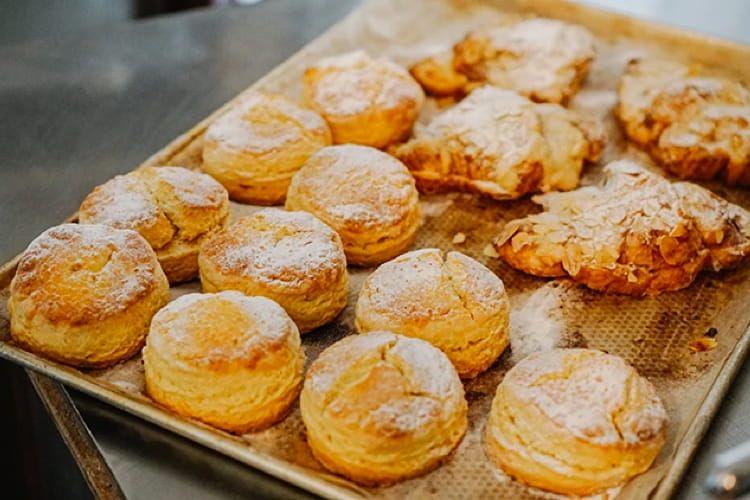 After wolfing down your meal, it's time for desserts. With Chocolate Fudge Brownie, Sticky Date Pudding, Apple Crumble, Lemon Meringue Tart, and more, you'd be glad that you saved some space for desserts.
Gourmet Groceries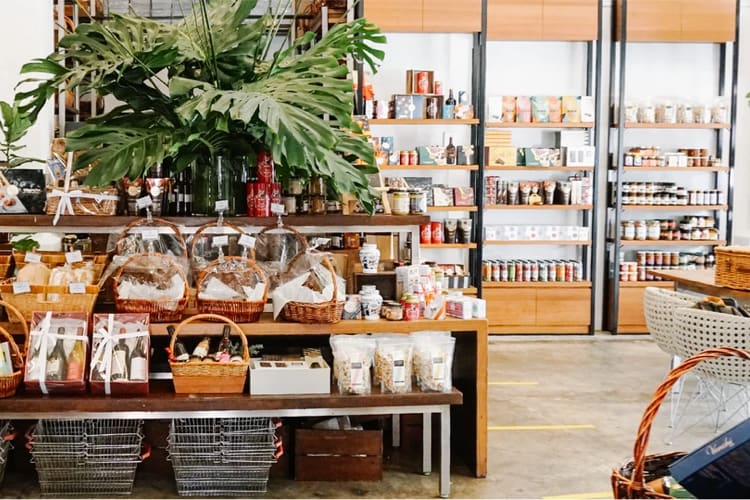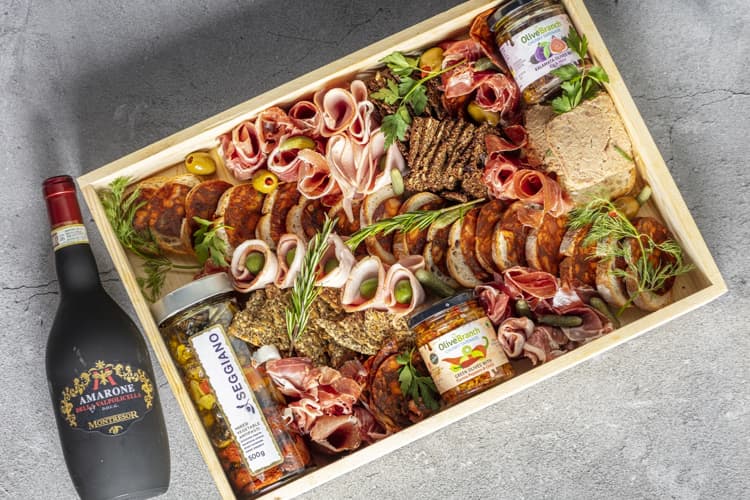 Yes, you read that right. The casual dining restaurant is at the same time a place for you to get your grocery shopping done. The team at The Dempsey Project has hand-picked small batches of artisanal produce from all over the world, and you can now buy them right where you dine.
If you're a fan of the farmer's markets in Australia and Canada, you're going to love the locally crafted condiments, single-origin spices, bronze-died pastas, specialty coffee and bouncy artisan bread that The Dempsey Project has got to offer.
I left The Dempsey Project with a full tummy (or a food baby), and an even fuller heart. Whether you're a vegan, a carnivore, or anything in between, The Dempsey Project is the place to be at. It's clear that the team lives and breathes food. We'll surely be back for when we're in need of good vibes, great food, and gourmet groceries.
Fuzzie privilege: Members enjoy 30% off a-la-carte menu items for restaurant and 20% off groceries for delivery and self-collection.
While you're at Dempsey Hill
I wanted to maximise my trip to Dempsey Hill. I mean, it's not always that I venture into the area. If you're like me here are some gems that you'd love at Dempsey Hill.
While you're at Dempsey Hill, check out Siri House and Chang Korean BBQ
Siri House: Creative fusion spins on local fares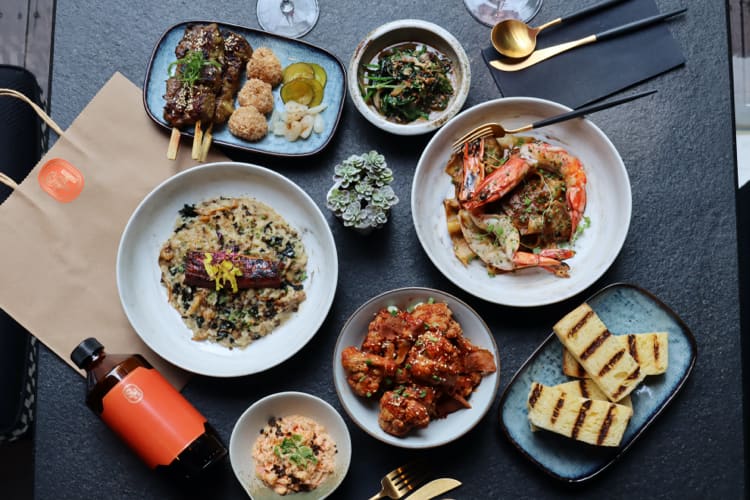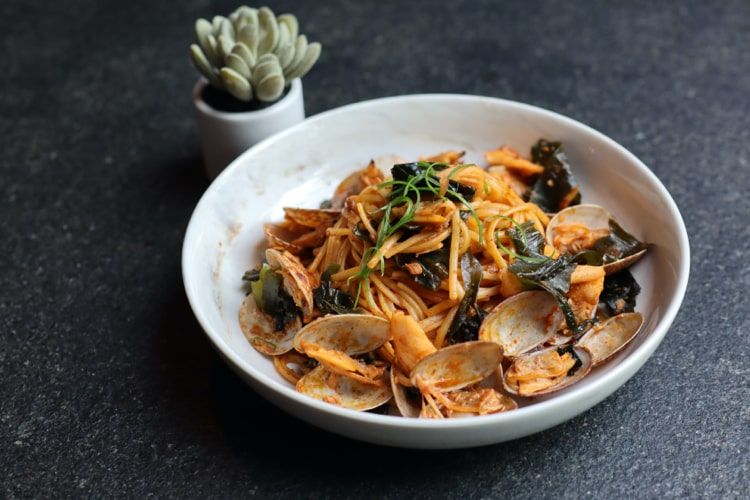 Siri House is a lifestyle, social and dining space bringing together people, art, design, food, and retail—all essential elements for a sought-after place of gathering.
The dining establishment is well-known for its signature spins on comfort food like Duck Noodles, Pan-seared Snapper, Truffle Aglio Olio, and my personal favourite, Unagi Risotto. You can easily complete your meal by adding on house-made beverages such as Cold Brew Tea or their Signature and Classic Bottled Cocktails.
Whether you're looking for a brunch spot on the weekend, a cocktail masterclass to attend, a thoughtful gift for a friend or just for quiet refuge, Siri House has got you covered.
Fuzzie privilege: Members enjoy 25% off a-la-carte menu items for self-collection and 15% off total bill with min spend $80 for delivery.
Chang Korean BBQ: Hailed as Singapore's #1 Korean restaurant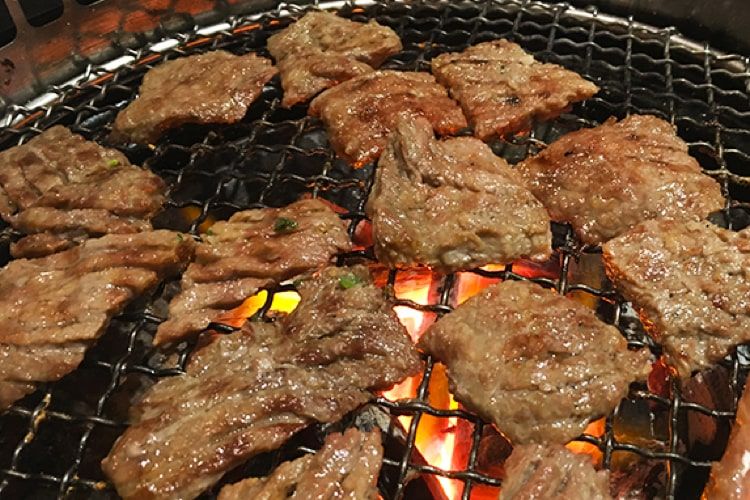 We've been stuck here in Singapore for more than a year now, I'm beginning to forget what an airplane looks like. From time to time, I reminisce about the times I spent in Korea and the memories (and smells) of the BBQ joints that sprout everywhere across the country. When I came back to Singapore, I tried to find a BBQ restaurant that could give me the same fulfilling experience the ones in Korea did.
Chang Korean BBQ brought me back to Korea. Maintaining an original taste of Korean cuisine for the past years, the restaurant offers the perfect dining place, together with exclusively premium BBQ and a-la-carte experience.
There's nothing to fault here: the food is hearty, fresh and of wonderful quality. There's even a specially designed menu with a range of organic and vegetarian dishes to satisfy the taste buds of health-conscious consumers.
Fuzzie privilege: Members enjoy 30% off total bill for dine in and takeaway and 1 for 1 drink for dine in.