5 online grocery stores you need in your life
Love food, hate grocery shopping? We hear ya. Thankfully the list of amazing online grocery retailers in Singapore seems to have snowballed in the last few years. And knowing about these handy little apps and websites is guaranteed to make your life that little bit more convenient. But if you're not sure where to source everyday essentials, speciality food, and amazing fresh produce look no further. Here're Fuzzie's go-to online stores for everything you could possibly need.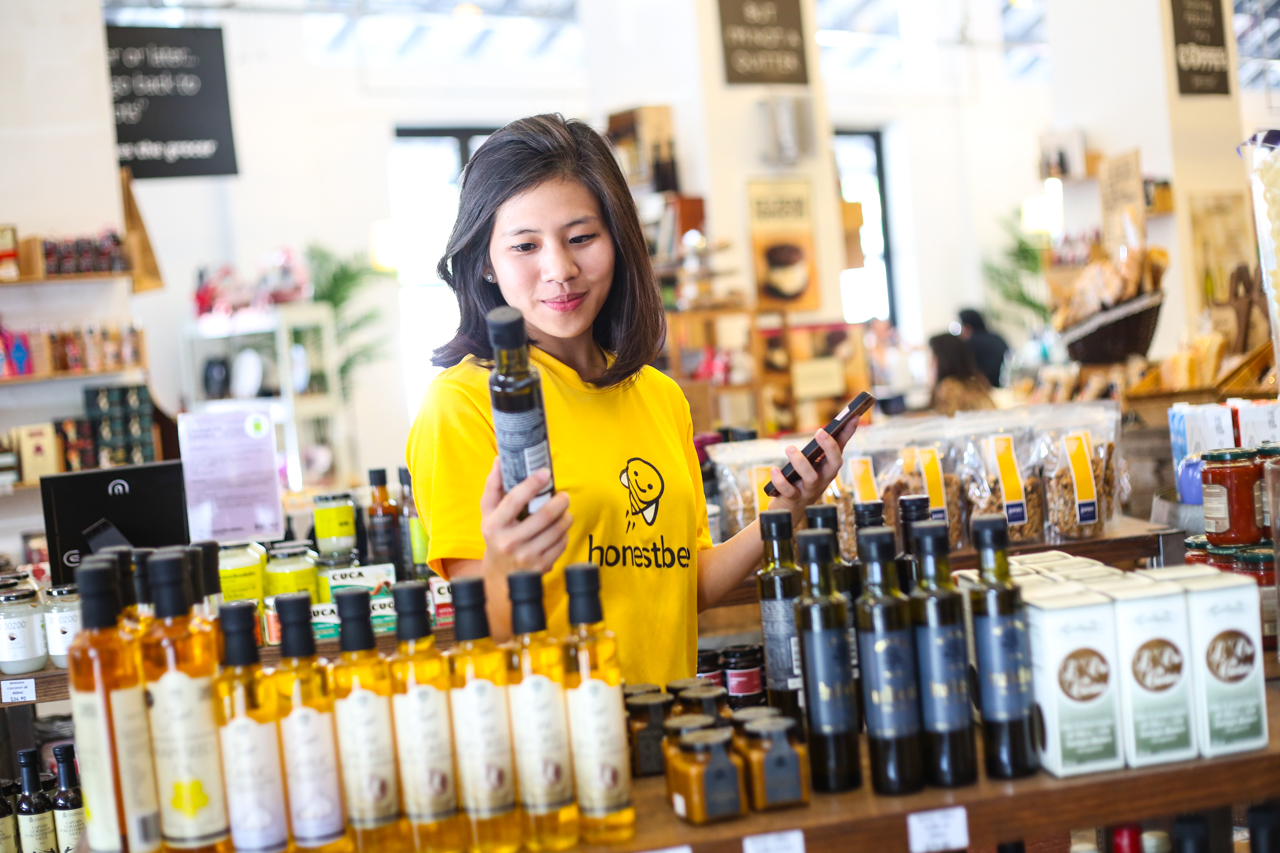 We love the genius concept of Honestbee. And if you haven't used this super fly app yet, you need to get on it. Shop from a plethora of stores (including the likes of FairPrice Finest, Jones The Grocer, Tesco SG, The Providore, The Meat Club, we could go on... you get the gist), mix and match until your basket is full with everything you need, then let the busy Honestbees fly around all the stores selecting the items you've ordered. They'll deliver everything at the same time to your front door. Yup, it's that easy.
Purchase a Honestbee giftcard via Fuzzie and you'll currently receive between 20% and 30% cashback!
For everyday essentials at reasonable prices, you can't beat a shop at Redmart. It's ideal for ordering bulky, heavy household goods that are a pain to lug home (5kg boxes of laundry detergent: we're looking at you!). It's also worth checking out the wine deals, there is often a not-to-be-missed bargain to be sniffed out.
Our go-to store if we're on a health-kick, you'll be hard-pressed to find better prices on everything from protein powders and supplements, to vitamins and speciality ingredients. You'll also find a fantastical array of store cupboard essentials. Time to stock up on healthy snacks!
Arguably the best butcher in Singapore for high quality meaty treats is the legendary Hubers of Dempsey Hill. If you've got a BBQ coming up, get your meat-fest ordered online and delivered. Whether you're after tender Argentine steak, juicy sausages, or Aussie lamb, you'll find all the finest cuts here.
Relatively new to the SG market is the brilliant Open Taste. It cuts out the supermarket middle man and sources all produce straight from over 200 farms in six countries. Once you've shopped and checked out, you can expect your groceries to arrive within 36 hours. The best part? This farm to table approach results in prices that are typically 30-50% less than what you'd find in-store. We're converted.
Cashback rates are subject to availability and may change
New to Fuzzie?
Fuzzie is an online shopping app that helps you save cash, every time you make a purchase! Earn up to 50% cashback whenever you buy an item from over 100 awesome brands featured on our app. Fuzzie is totally free and easy to use. Always remember: before you shop for anything, check Fuzzie first!
Subscribe to Fuzzie Blog
Get the latest posts delivered right to your inbox