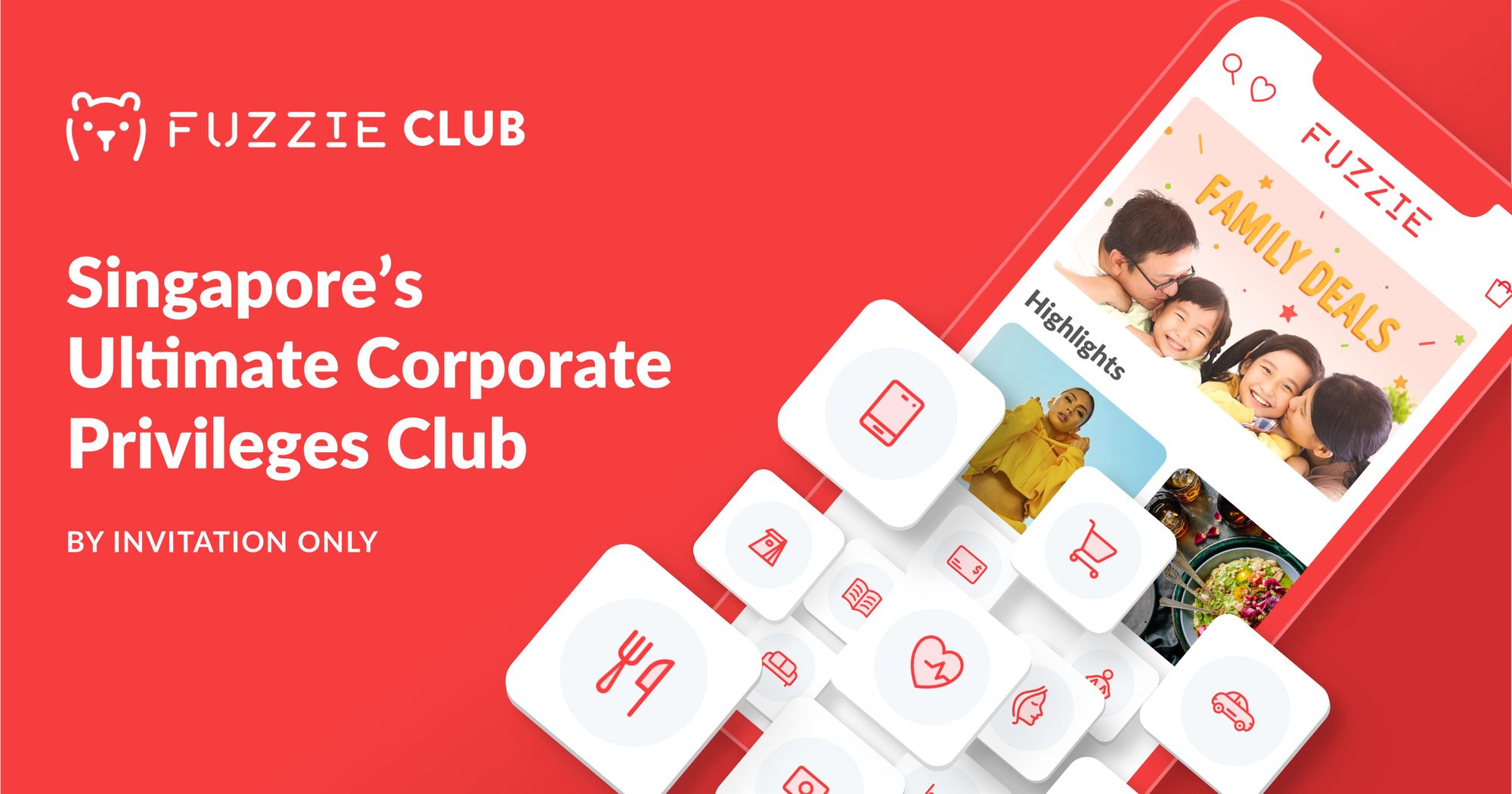 Game-changing privilege Club for agents everyone is talking about
Fuzzie is an exclusive, by-invite-only Corporate Privilege Club that packs in the greatest and most comprehensive range of benefits from hundreds of brands to dramatically boost welfare for agents and serve as an exclusive and highly meaningful gift for clients that their whole family can enjoy throughout the year. No other privilege memberships come close to the value we pack in.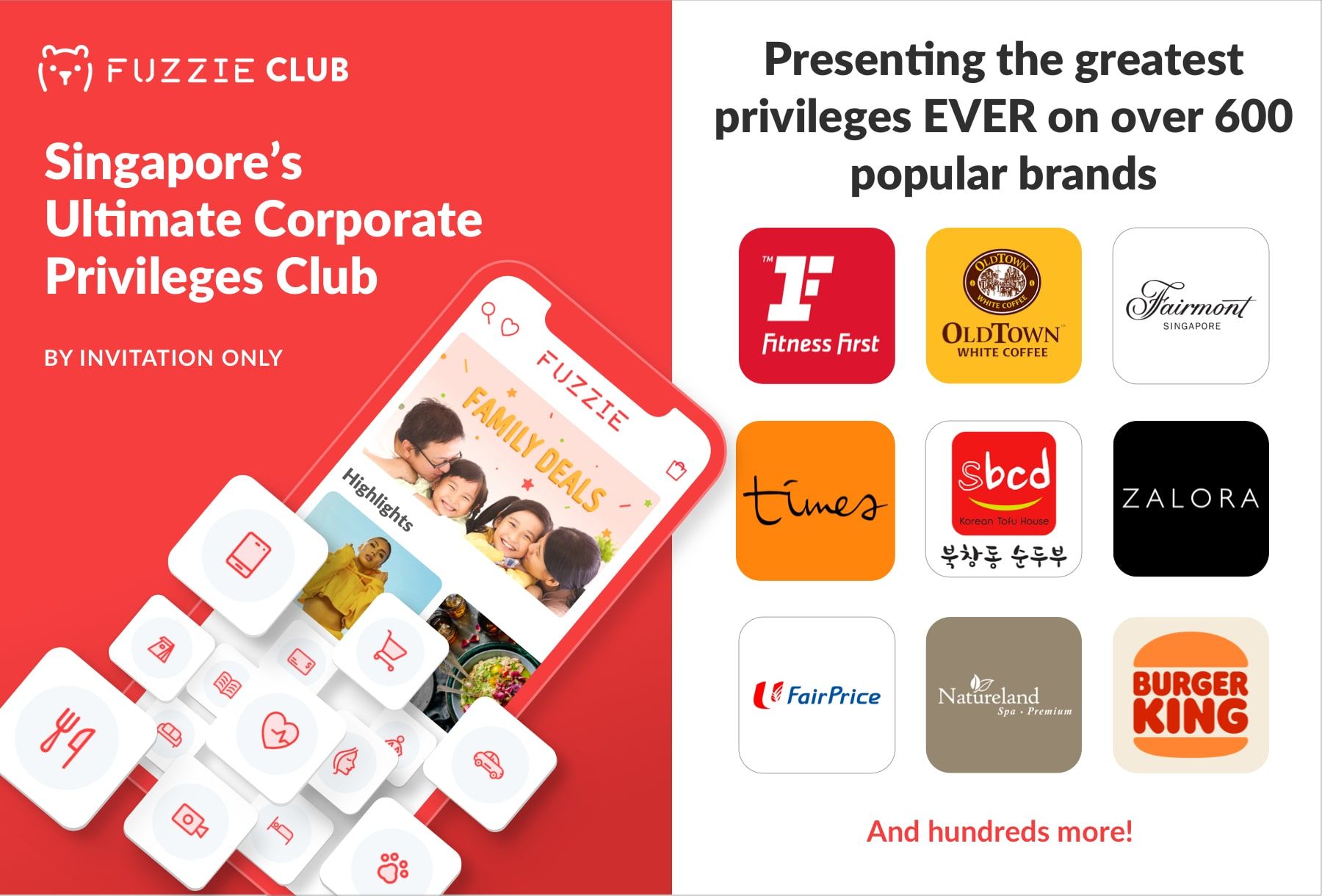 The Fuzzie Corporate Club uses a revolutionary approach to aggregate the greatest privileges EVER from over 600 popular brands spanning across shopping, food, wellness, beauty, groceries, dry cleaning, mom & kids to insurance, cars, healthcare, staycations, pets and more- a truly one- stop-shop for your everyday needs with huge savings opportunities.
We look at employee welfare from a holistic level, providing the most comprehensive set of benefits. With regular usage, each person can easily save $2000 to $6000 every year. The benefits are available not just for the individual but for the whole family too. Learn more about Fuzzie benefits.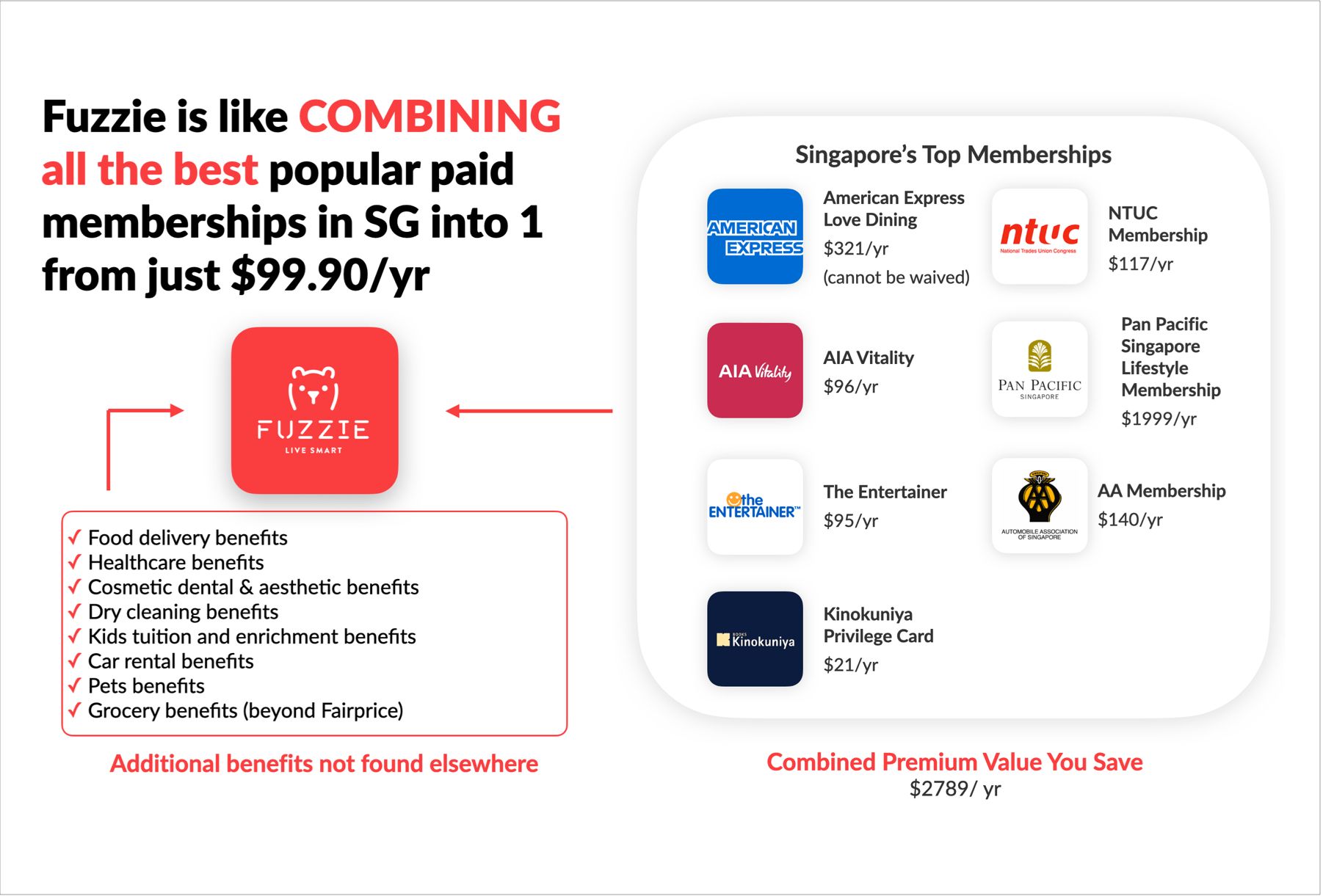 The game-changer
With Fuzzie, you get the equivalent of the best of the major benefits memberships in Singapore plus many additional benefits not found anywhere else (see above diagram). For example, more than just dining privileges, we also provide aggressive food delivery deals too. With our vast range of offerings, you will be spoilt for choice...and the best part is that you can have them all!
But not everyone can get in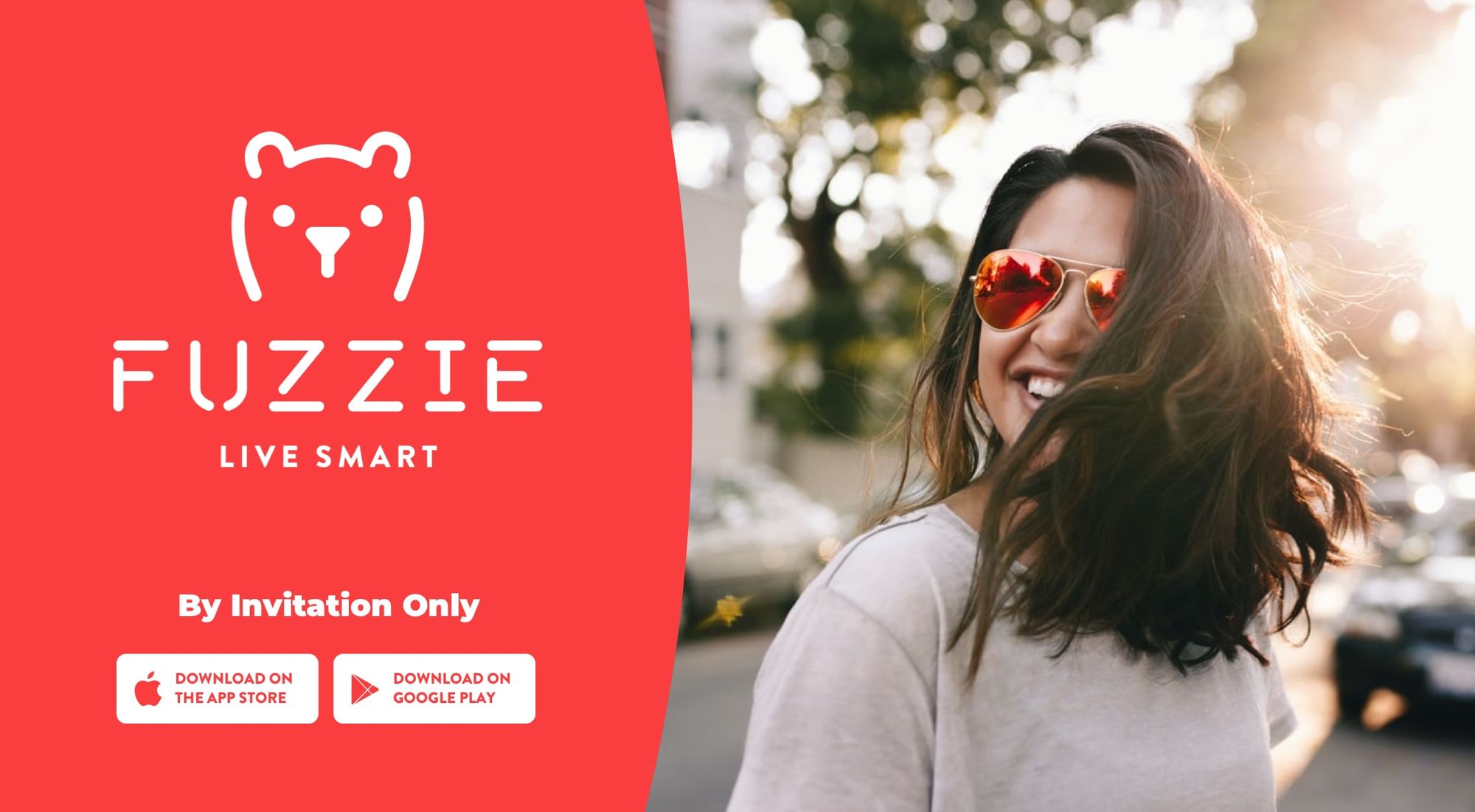 Fuzzie is an exclusive club with admission strictly by-invitation-only so that we can give you a great experience where merchants feel more comfortable to give jaw-dropping privileges for you. Fewer users crashing the merchants means much better deals for our invited members and we can pay greater attention to their needs.
Entry quota to maintain exclusivity like a Country Club
We are structured similar to a Country Club, where we have a quota on the total number of members we can accept annually and once this is reached, we will not be able to accept new members into the programme and therefore cannot guarantee that vacancy will be available for non-member guests in the future. As our member, you will be guaranteed an annual placement. However, your privilege will be given up to another guest if you do not renew your membership.
Quality product loved by many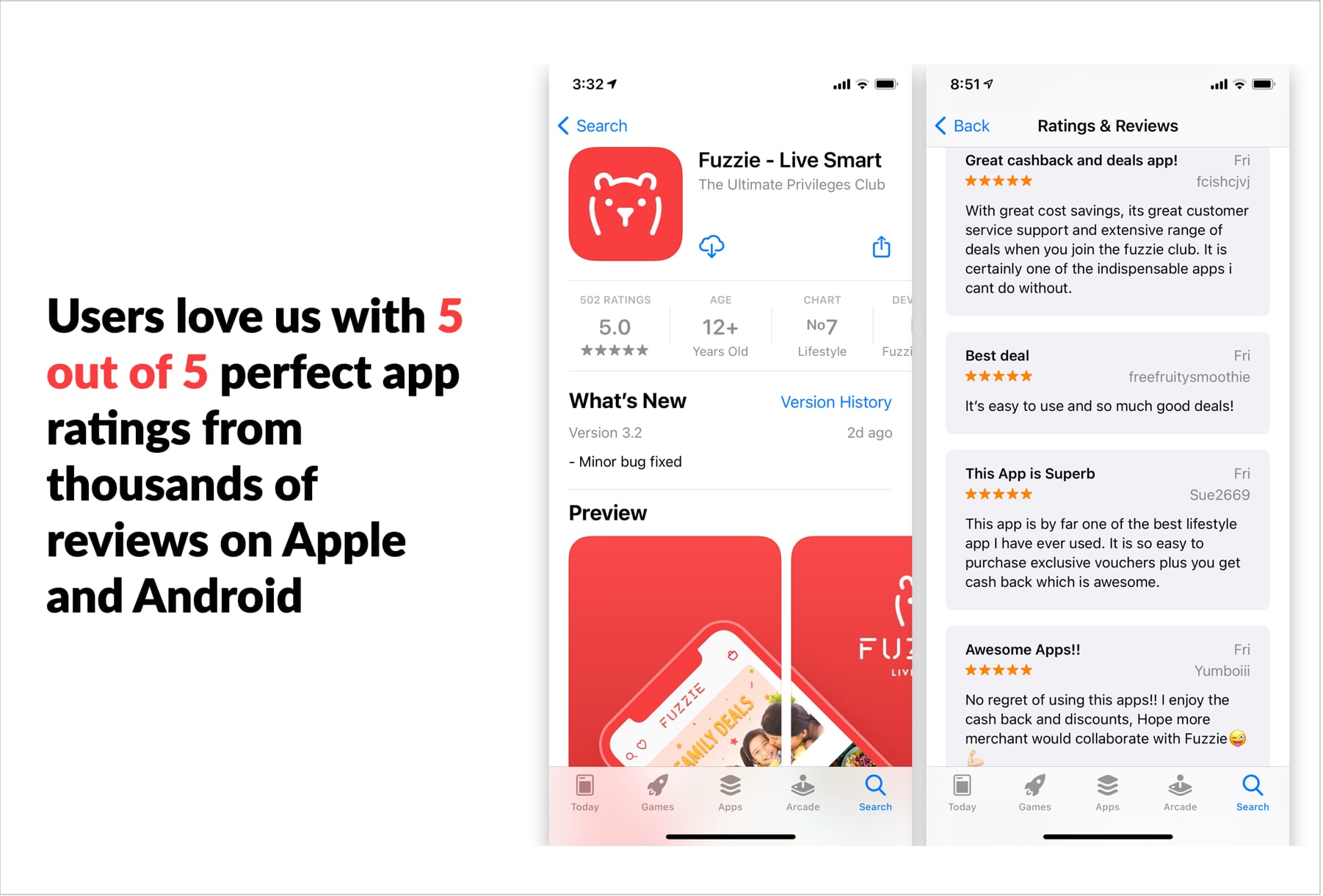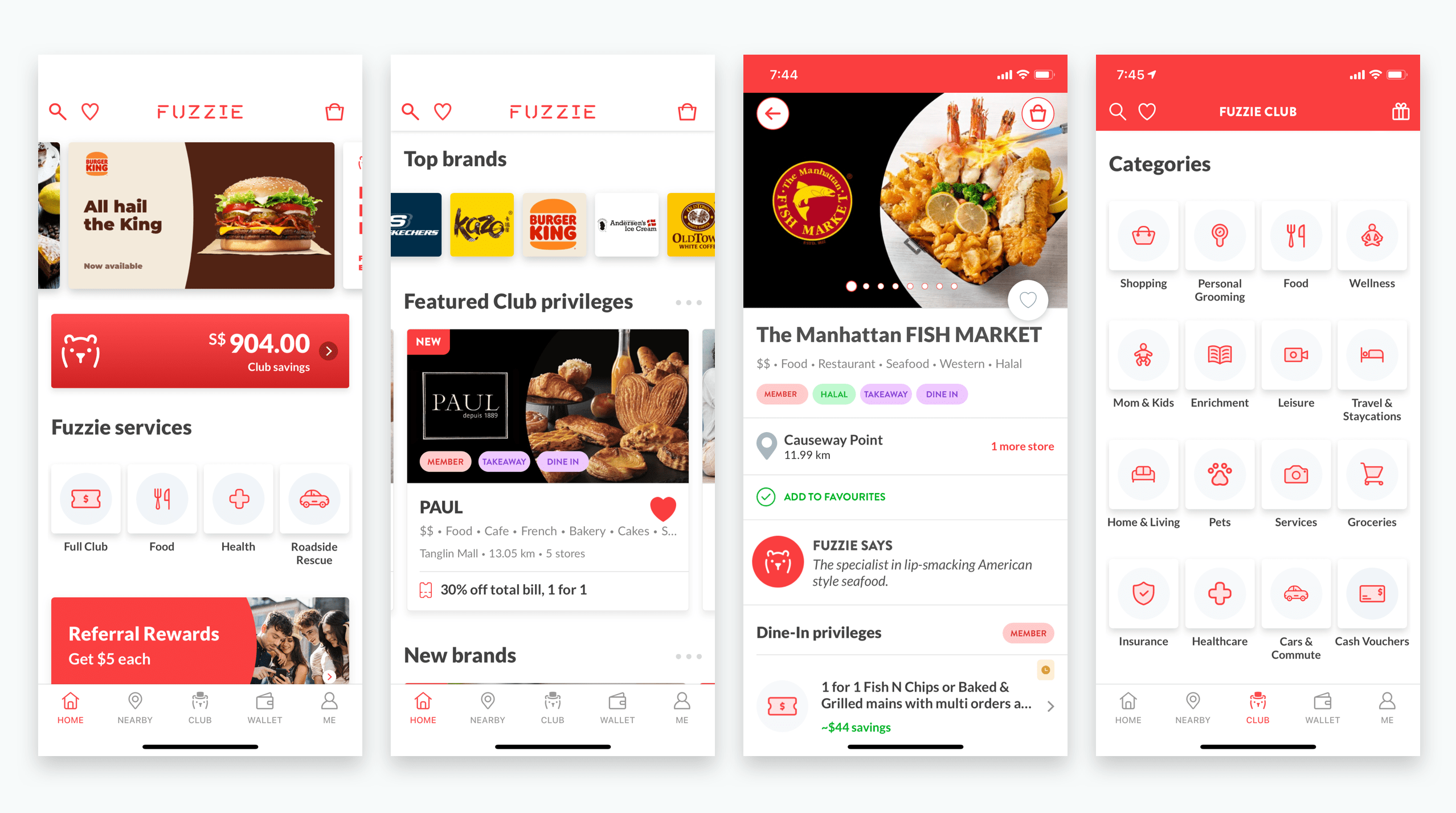 Fuzzie is all about quality. We pay close attention to the details, making sure the user experience is easy, fun and beautiful. Learn more about our product features.
More and more great companies are adopting Fuzzie
Fuzzie Corporate Club is now available for insurance and property agencies and private wealth bankers
Given the demand from agents, we have now opened up our premium service to agencies so that their agents and clients can benefit from all the amazing privileges inside the Fuzzie Corporate Club.
Boost agent welfare: Fuzzie is a great way for you to dramatically boost your agent welfare. With our huge breadth of high quality merchants, agents can generate substantial savings as they wine and dine clients and for their daily use.
For retail clients, give the most exciting and meaningful gift their whole family can enjoy throughout the year: You can impress clients and strengthen your relationships with them by giving the exclusive gift of a Fuzzie Corporate Club membership. As Fuzzie is by-invitation only, clients are unable to purchase the membership on their own, making your gift something that is truly special.
For corporate clients, powerful welfare booster pack for employees: If you are selling employee benefits/insurance packages to your clients, Fuzzie is a powerful and very affordable add on that can provide a truly exciting and holistic benefits experience for their employees. Fuzzie is designed to further enhance your programmes and not disrupt all the good benefits you are already providing.
Earn recurring income
As our agent partner, you can purchase membership codes in bulk and enjoy substantial discounts. You can re-sell these codes to your clients at a mark up price. Memberships are renewed annually and your clients can come back to you for their renewal code at a discounted price. It is a great way to maintain relations and provide continued value add for your clients.
Order now to be our priority agents
Agents who order now will be placed on our priority list for ordering new membership codes from us every year. As there is a quota on total codes available every year, future agents may not get the chance to buy from us if they are not on the priority list.
Grab our hot promotion and secure your membership codes for yourself and your clients before our annual quota runs out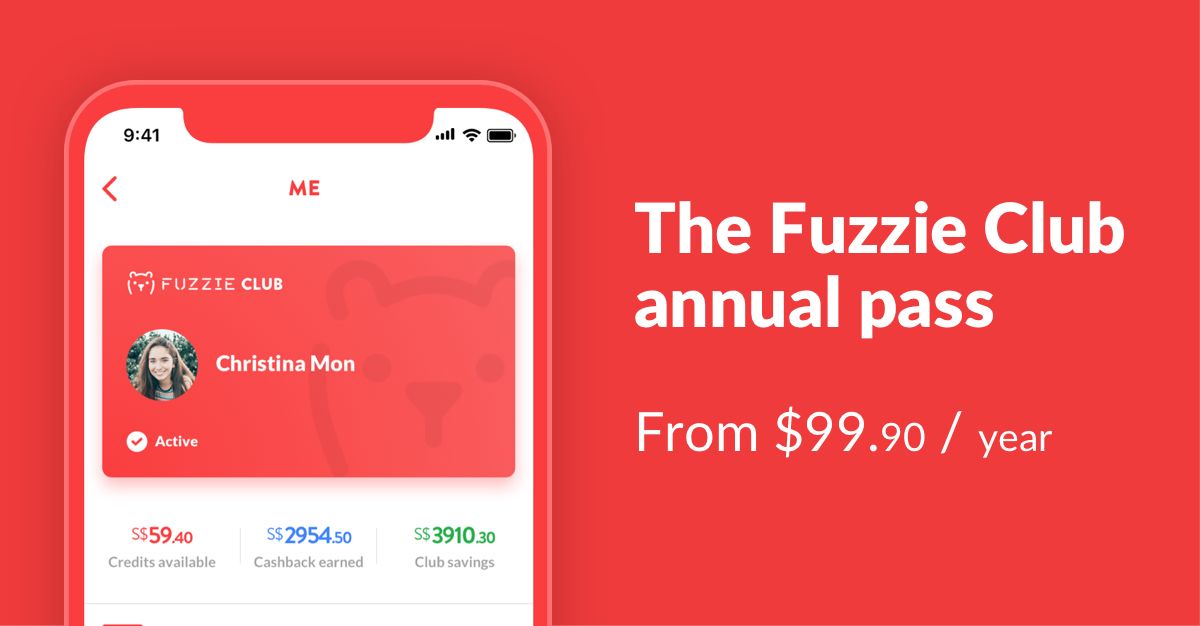 Our usual price starts from $99.90 for an annual activation and $2.90 monthly fee (total $144 per year) for each individual.
Opening pricing for agencies
$19.90 to $69.90 per year (depending on quantity ordered)
You can stock up the membership codes at the bulk pricing and distribute them to your agents and clients over the next 12 months. You can choose to either gift or re-sell them at a mark up pricing.
The 1 year membership will commence upon activation of the codes. (For example, if you activate the code on 15 June 21, then your membership will run till 15 June 22).
Buy now and get into our priority list for future orders before the quota runs out.
Closing date
Pre-order by 31 May 21.
Explore Fuzzie risk-free and experience it for yourself
We are all about transparency. Visit our website to learn more and go into the Fuzzie App to see the full range of benefits and terms.
Download the Fuzzie App via our website
Use Invite Code to enter: CORPORATEINVITES
We'd love to hear from you
For corporate sales and media enquiries, contact Farhan Noor from Team Fuzzie at farhan@fuzzie.com.sg or +65 82884475.