A beginner's guide to Fuzzie hacks
Learn how you can get the most out of Fuzzie privileges as a member and get some amazing experiences and savings.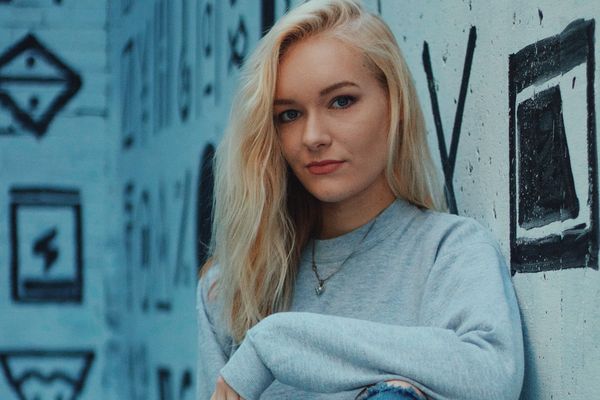 Choices are great. Well, at least until you're overwhelmed by options and excitement is replaced by anxiety. But FOMO not! With Fuzzie, we've narrowed down the cream of the crop in every category of lifestyle so Fuzzie members like yourself can be assured of the best choices and the best privileges.
That's not all. From delivery options, savings tracking and even friend referral bonuses- all the features we introduce show just how closely we pay attention to your needs.
So are you ready to live life to the Fuzziest?
Explore the area with the Nearby feature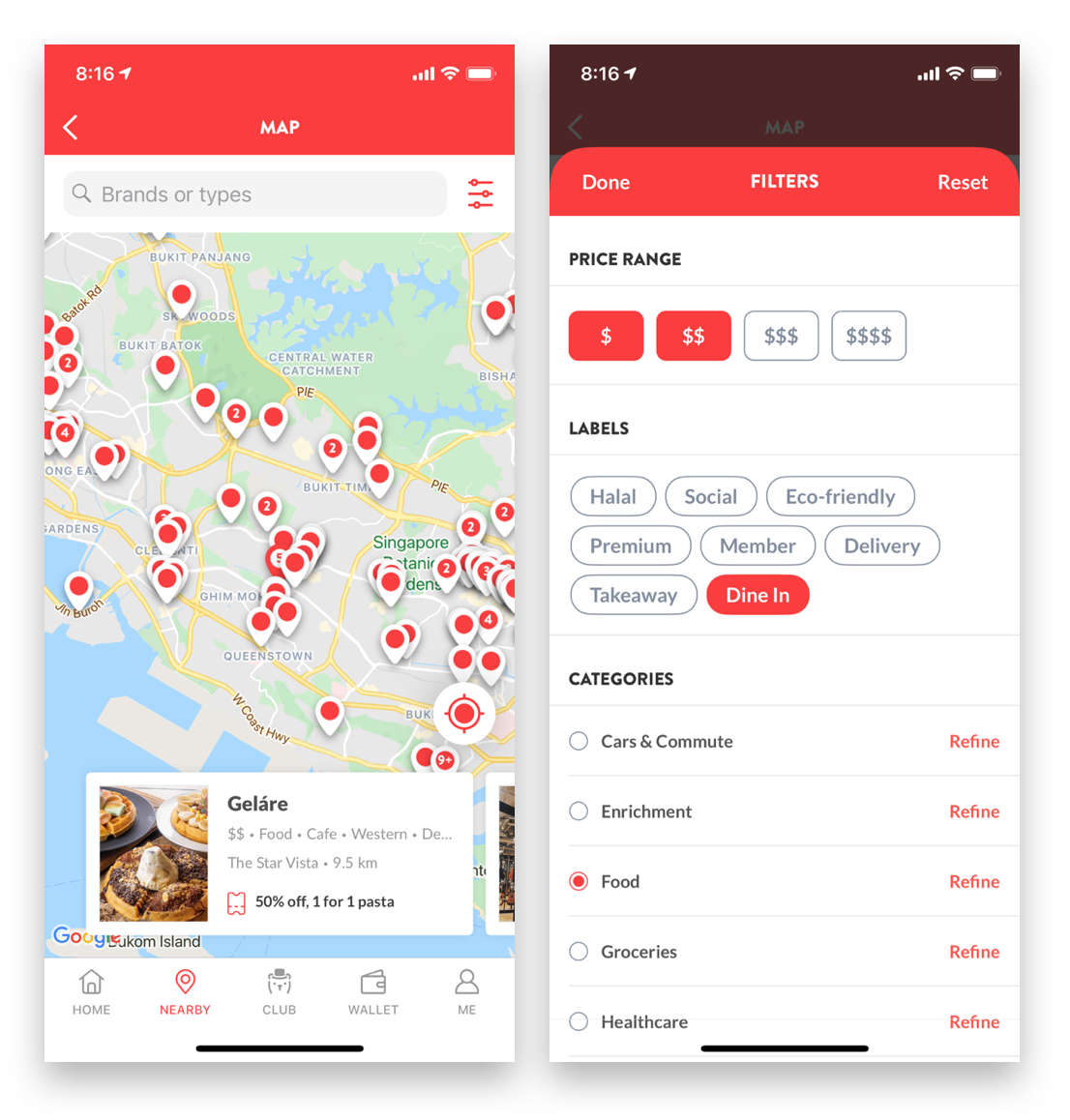 Don't miss out on amazing experiences right under your nose. Whip out our Nearby function and use the Map View mode to see what amazing Fuzzie brands are just around the corner from you.
Got something specific in mind? Just search for what your heart desires and filter out the nearest brand partners for some amazing savings.
Something for everything: A full suite of privileges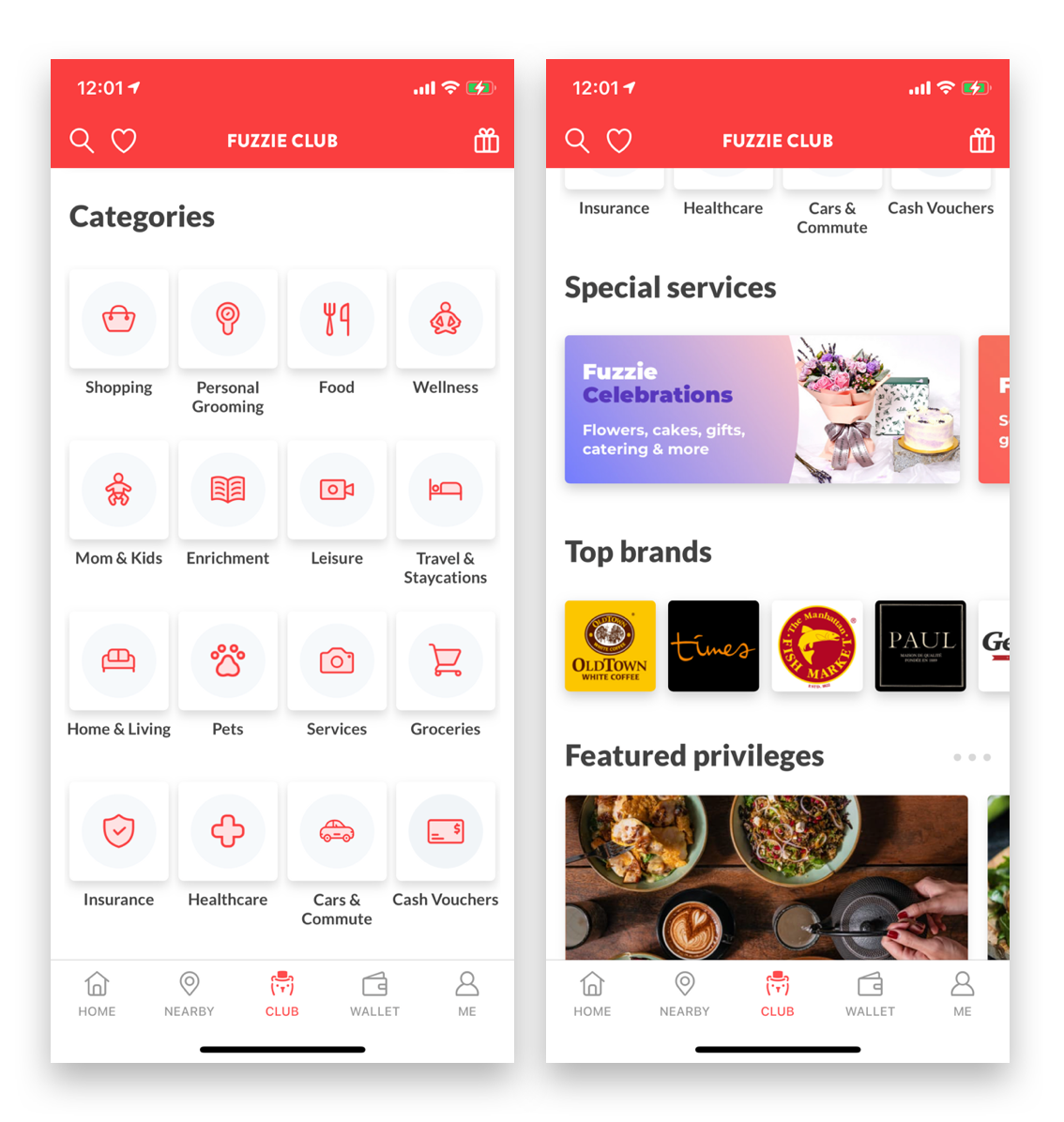 Dining? Check. Fun activities? Check. Entertainment? Check. Groceries? Yeap. The list goes on: Wellness, Fitness, Beauty, Kids, Cars, Healthcare, Insurance, Pet Care, Dry Cleaning and more. We even have a Special Services section where we curate various themes to open your world of experiences and savings even more.
Fuzzie prides itself on covering you with fantastic opportunities across every aspect of life. So get scrolling and start saving.
Experience Fuzzie right where you are with food delivery
Choose from all kinds of cuisine and order directly with Fuzzie partner merchants to get them brought right to your doorstep. Food is more than about having a good time with friends and family - sometimes, it's about comfort and convenience without compromising on flavour. With Fuzzie, its all that, with added value and savings that you just won't get anywhere else.
Halal brands at your fingertips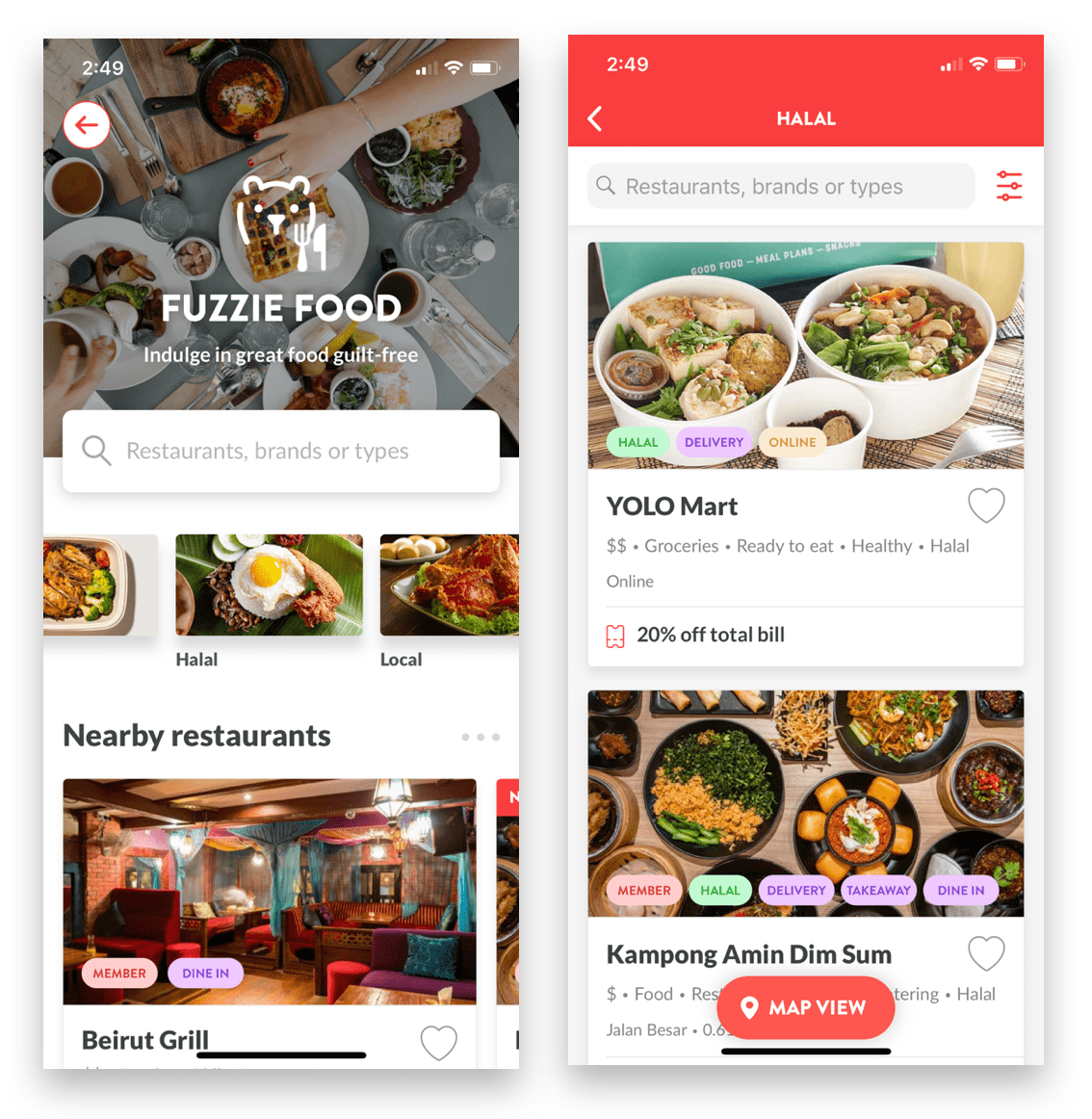 For our Muslim friends, we've attached a green Halal label on all Halal F&B brands so that when you scroll through, you'll immediately see what you're looking for. On top of that, we've also added a Halal category under Fuzzie Food for you to view only Halal Fuzzie partners. When using our Nearby Feature, you can also filter specifically for Halal brands.
Build your Favourites List for easy planning and revisits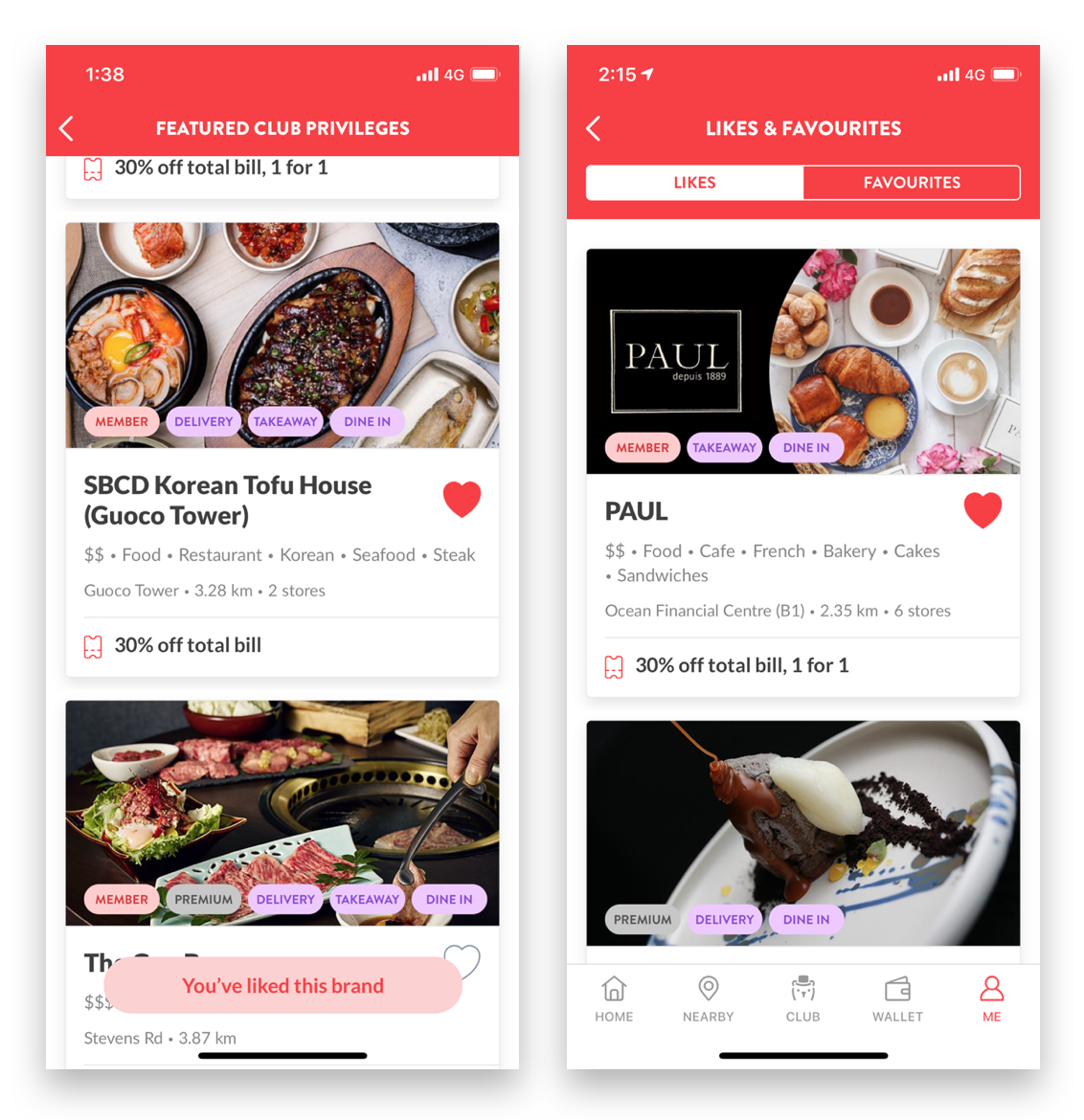 Can't wait to go back? We've added a Favourites List feature for you to mark which brands have really captured your heart. Just tap the heart icon to list them into your list, and make planning your week ahead a breeze. Even with the the great range of brands on Fuzzie, playing favourites is totally understandable :)
Track your savings at a glance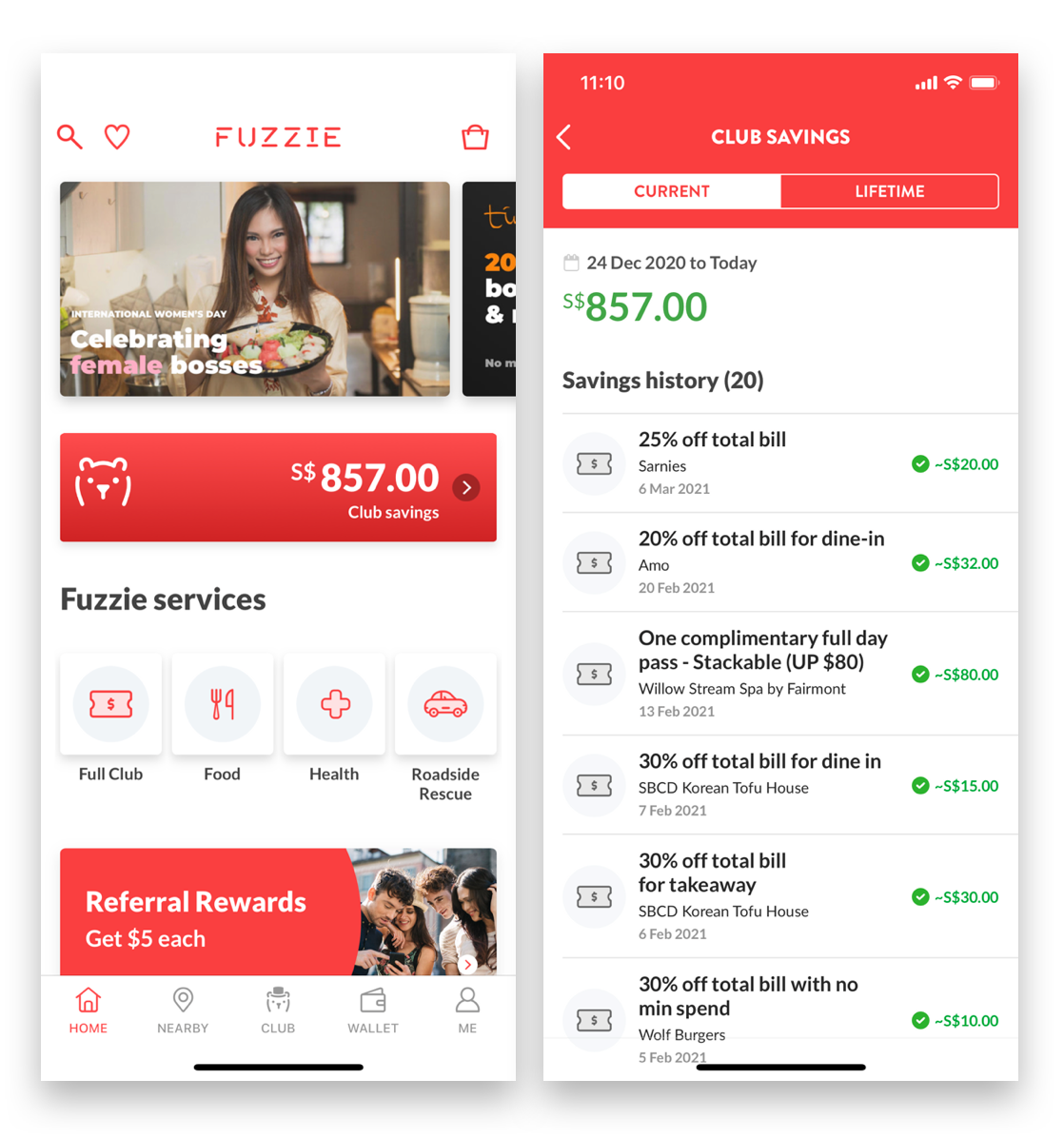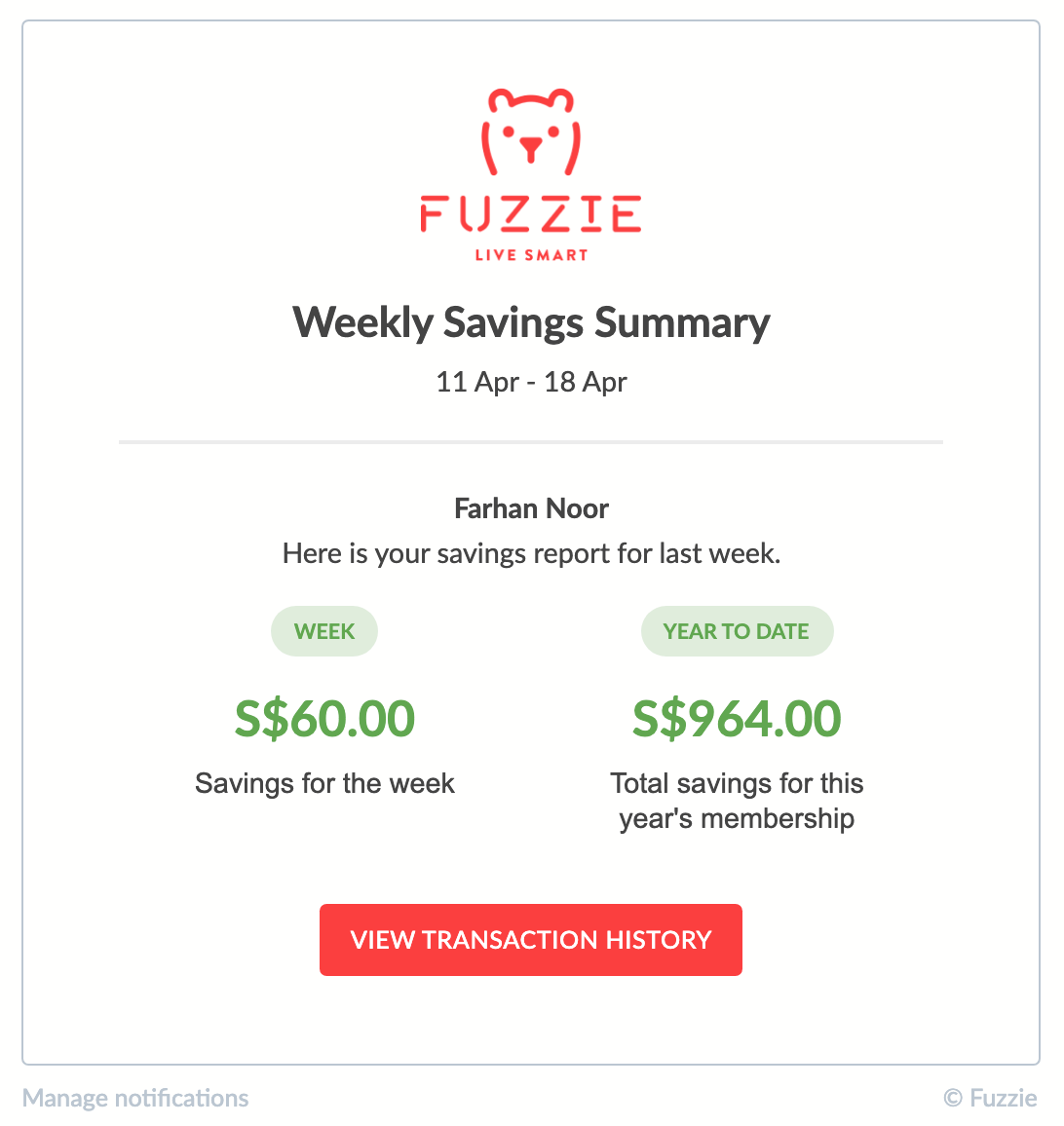 Reminisce and rejoice at how much you've saved. Every privilege you redeem has an estimated savings amount that we display on your Home page. With just a tap you can also see a breakdown of all your redemptions. You can also set your report preferences under your settings. It's an easy way to look at your lifestyle habits over time and see just how much more privileged life gets as a Fuzzie member.
But how do you calculate savings if you split bills?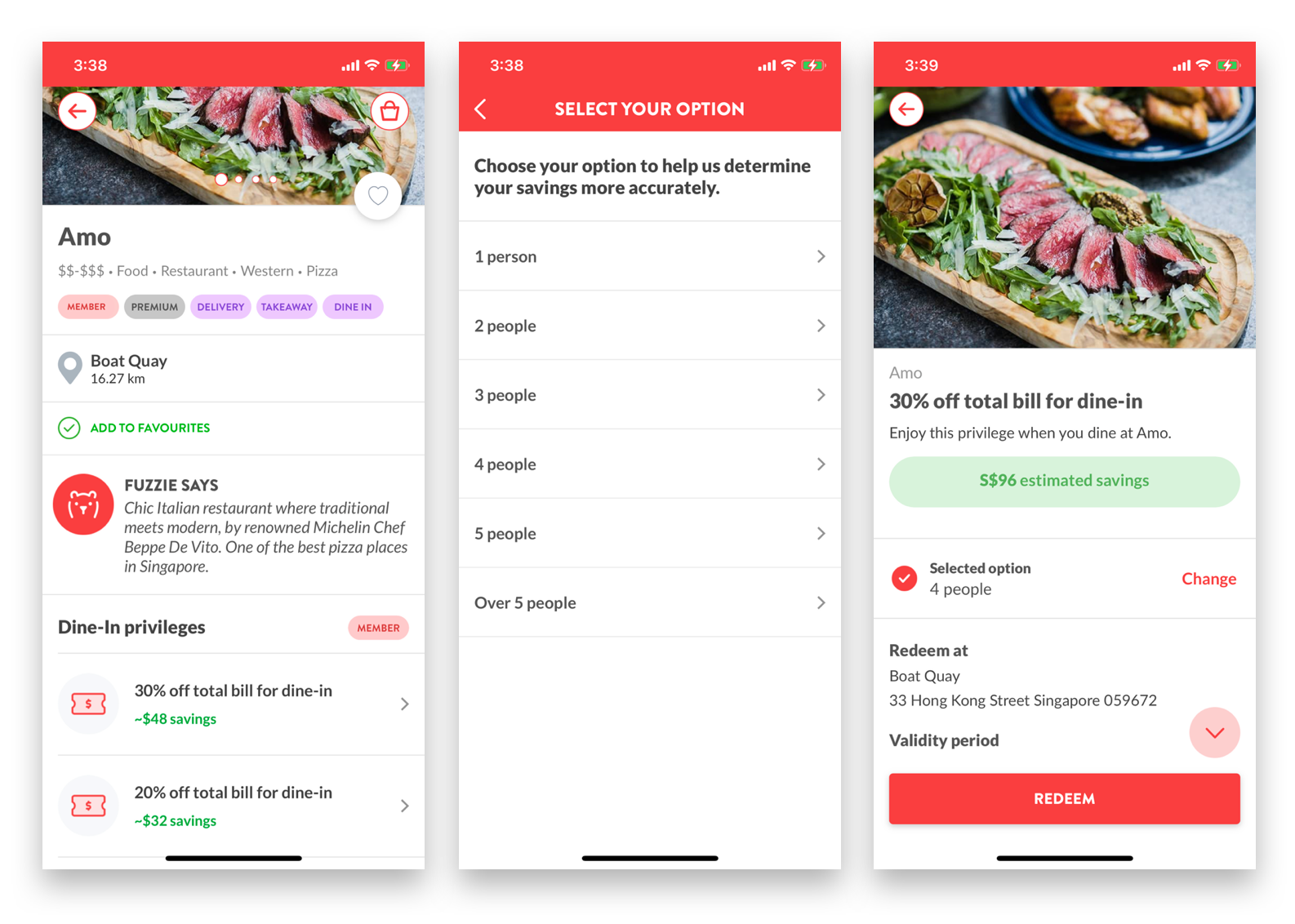 Even if you're dining with friends, it won't mess up your savings calculations. We've added a unique feature that lets you select how many people you're with when dining at a Fuzzie partner outlet, which then translates into super accurately calculated savings. So you can show your friends just how smart you've been with savings ;)
Harness your full powers with Friend Referral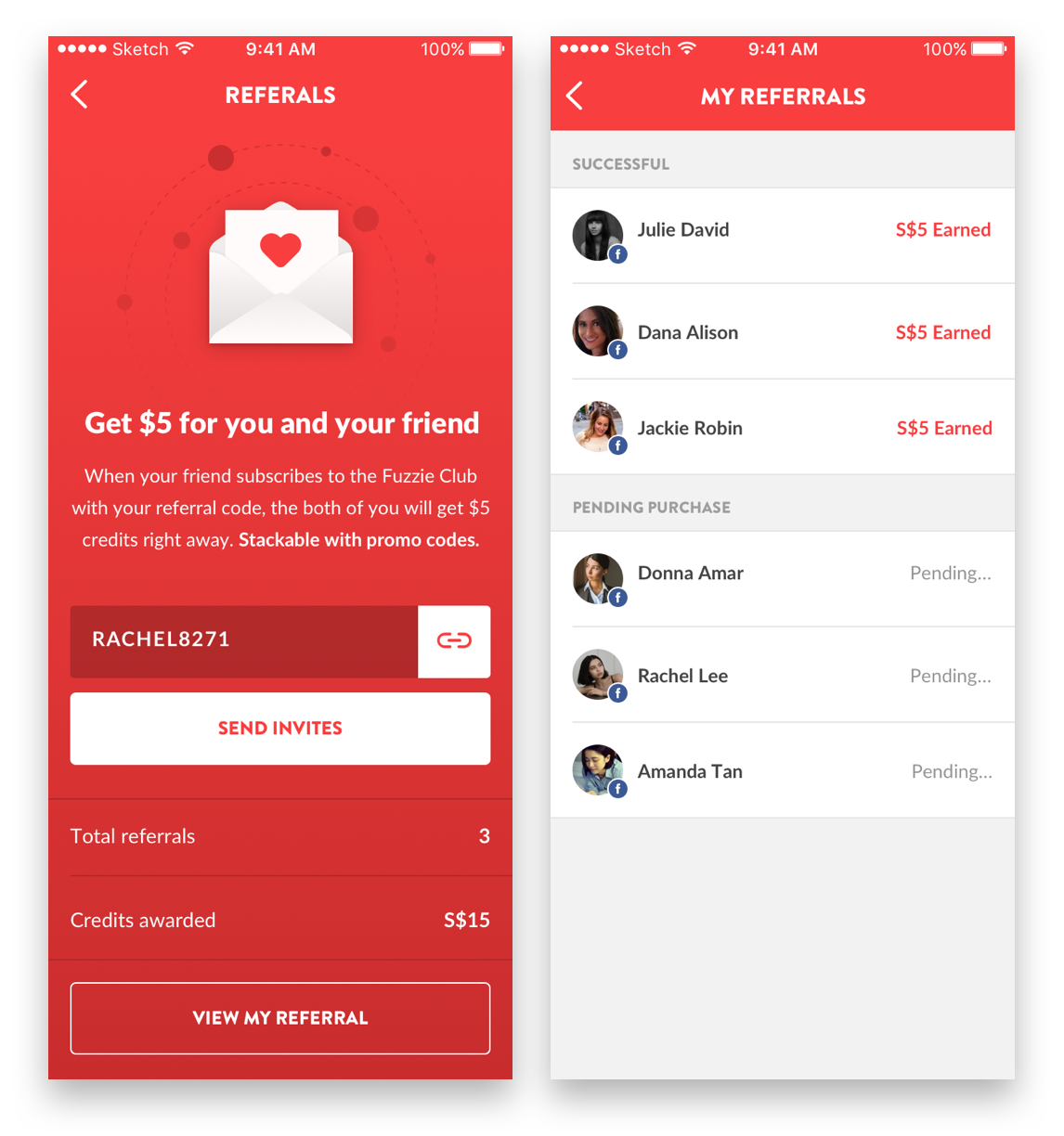 As you already know, Fuzzie is an exclusive club strictly by-invitation only. One of the greatest benefits of being a Fuzzie member is that you are granted the special power to invite who you like to join the Club. Yeap, you are now that coolest friend :)
Share your referral code with friends at the simple push of the button, and reap the sweet rewards of referral credits for every successful referral. Our feature also lets you easily track who you've converted so you can remind those who haven't. Remember: With great powers come great responsibility. So use your powers wisely.
---
As an exclusive, invitation-only membership, Fuzzie members get insider access to the best privileges from hundreds of popular brands, where we work hard to help members stretch their dollar on their everyday spending.
If you do not have access to Fuzzie yet, check with your friends, your company HR or search online for our partners that can give you the invitation. Learn more about us.