Ultimate guide to alternative bubble tea brands
Up-and-coming brands are taking the local market by storm. Discover and enjoy some of the best with sweet Fuzzie savings.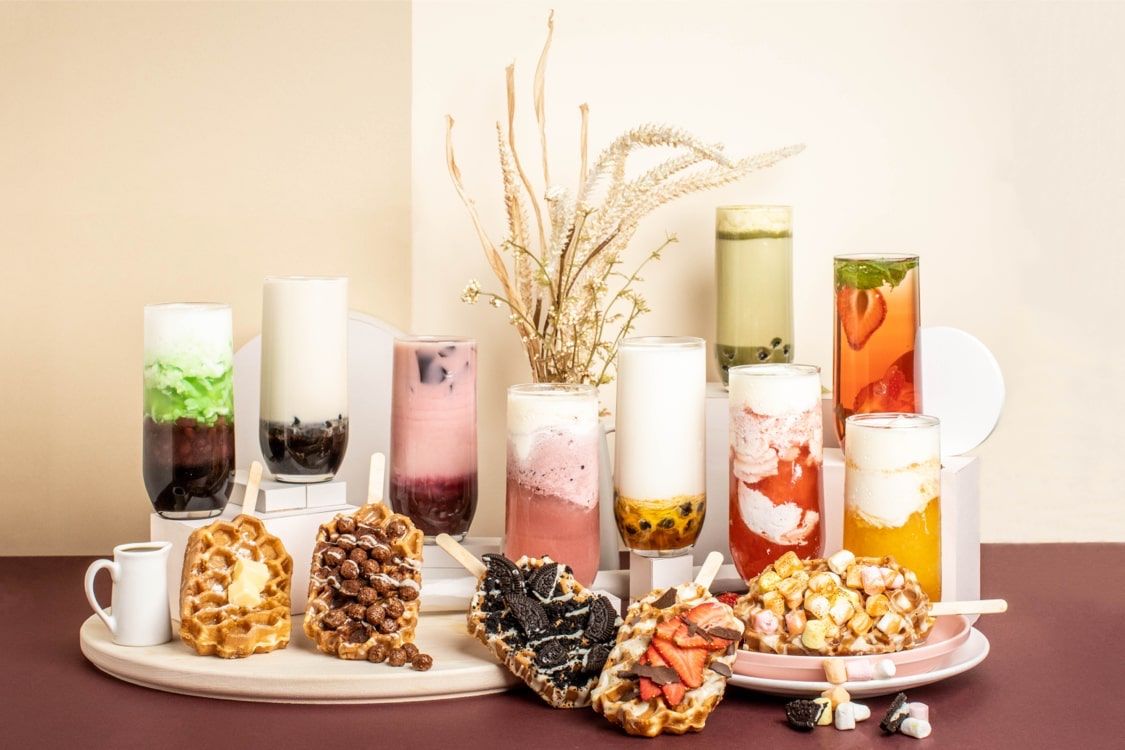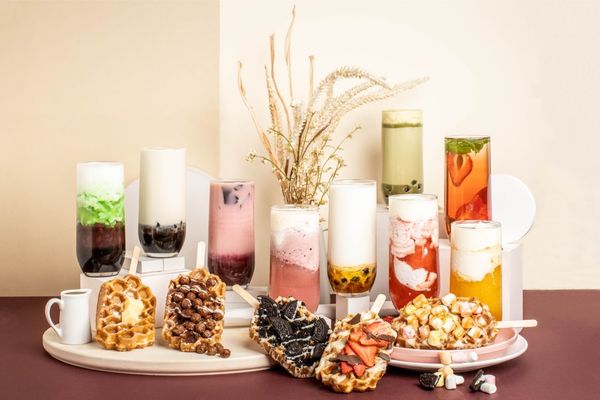 Updated 21 Aug 2023
It's the nationwide guilty pleasure. It's the go-to comfort drink when you feel down. For many, it's also the beverage ordered in bulk during study or work breaks. Yes, we are referring to the ever-so-popular bubble tea. If you are a fellow addict, you have most definitely tried the mainstream brands like Liho, Gong Cha, Tiger Sugar, Koi, and the list goes on.
Think you have tried it all? You are just getting started! Up-and-coming brands are taking the local market by storm. After all, when it comes to bubble tea tasting, it's always the more the merrier.
We present you with these alternative bubble tea brands and where their X-factor lies. Browse through the enticing list and get ready to order while enjoying some incredible Fuzzie member privileges.
New Spins on Classics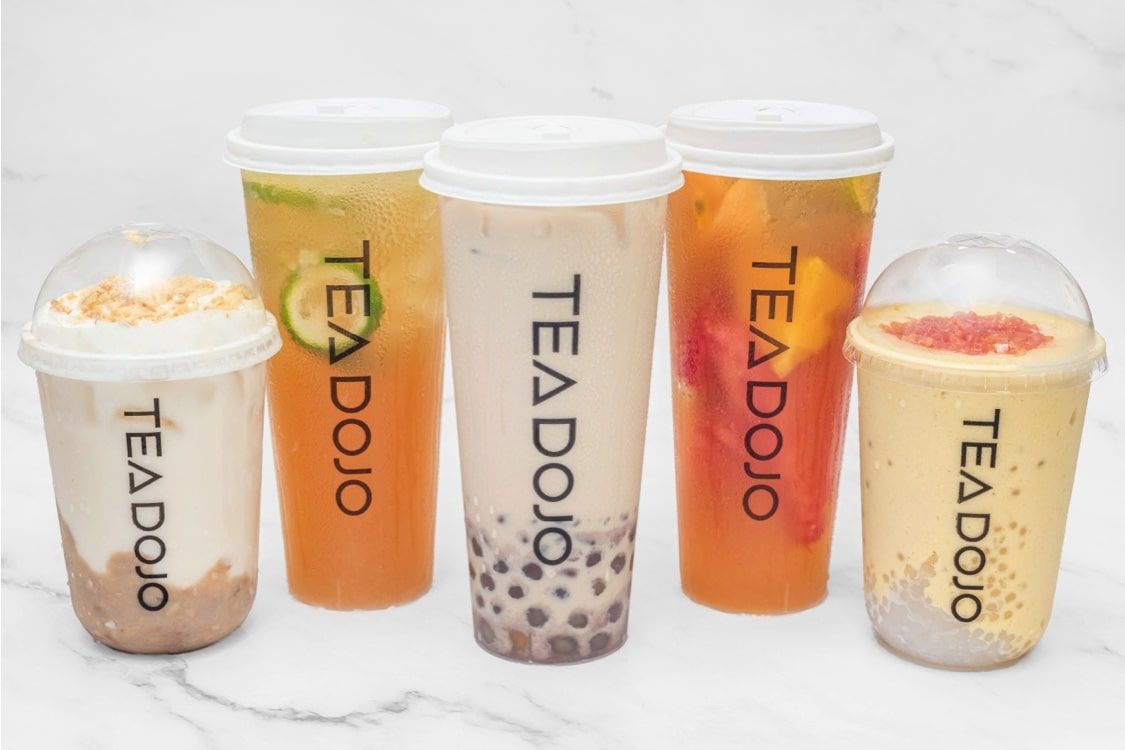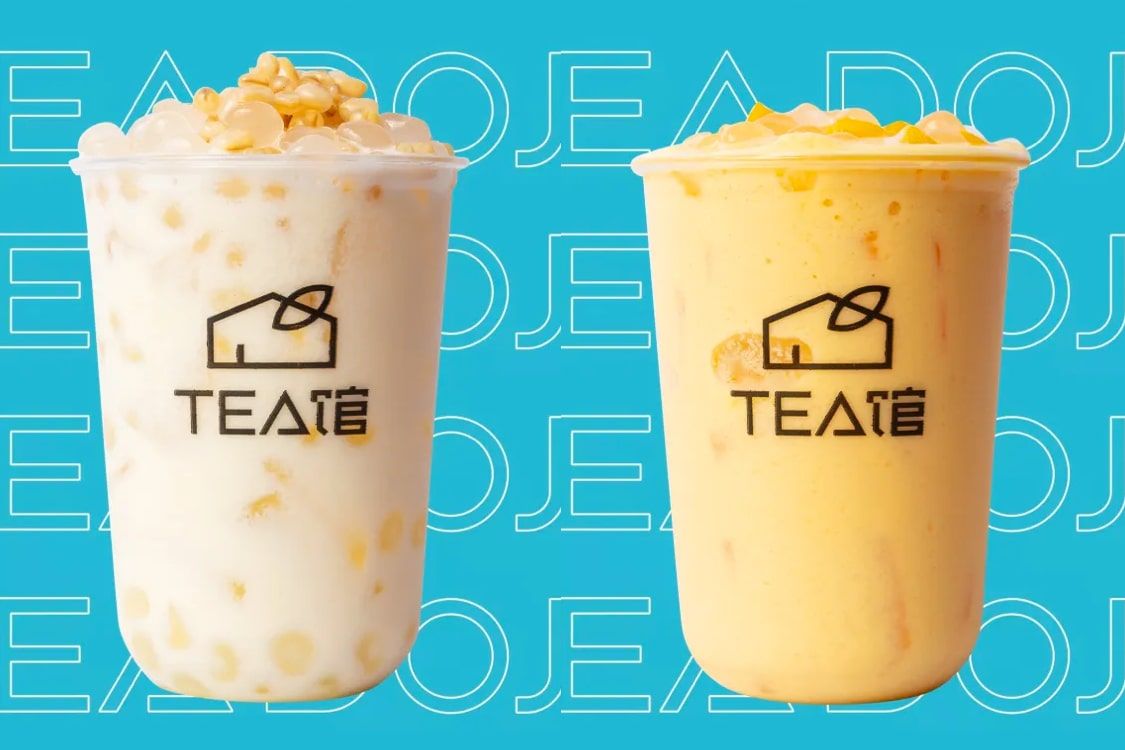 Located in the cosy heartlands of Toa Payoh, stop by for Tea Dojo's refreshing and reinvigorating bubble tea drinks to cool yourself right off. This newly-opened bubble tea shop puts a new spin on the classics with their artisanal takes like the Super Chestnut Snow, Boba Grape Yoghurt, and their popular Bobo Fruity Goodness Series that will leave you thirsting for more. Our personal Fuzzie staff favourites? Their Fruit Tea series that come with actual fresh-cut fruits bursting with all-natural fruit-infused flavour.
Fuzzie Privilege: Enjoy 1 for 1 any drink for takeaway.
Location: Toa Payoh
Famous For Brown Sugar Creme Brulee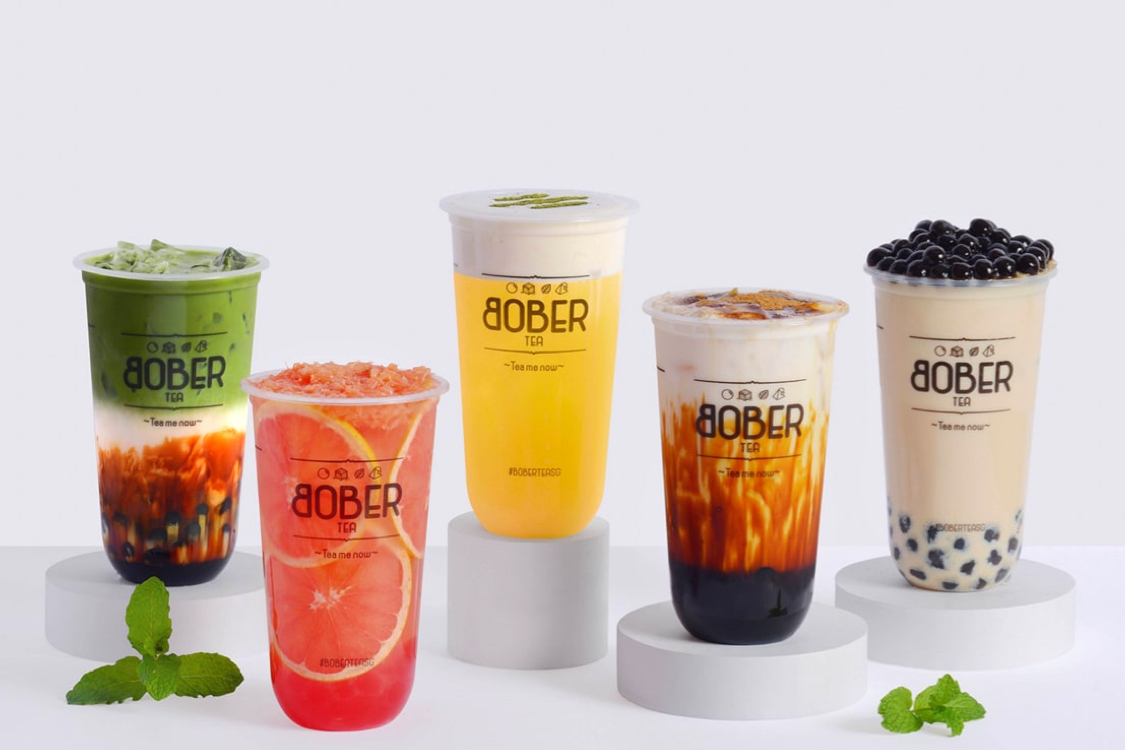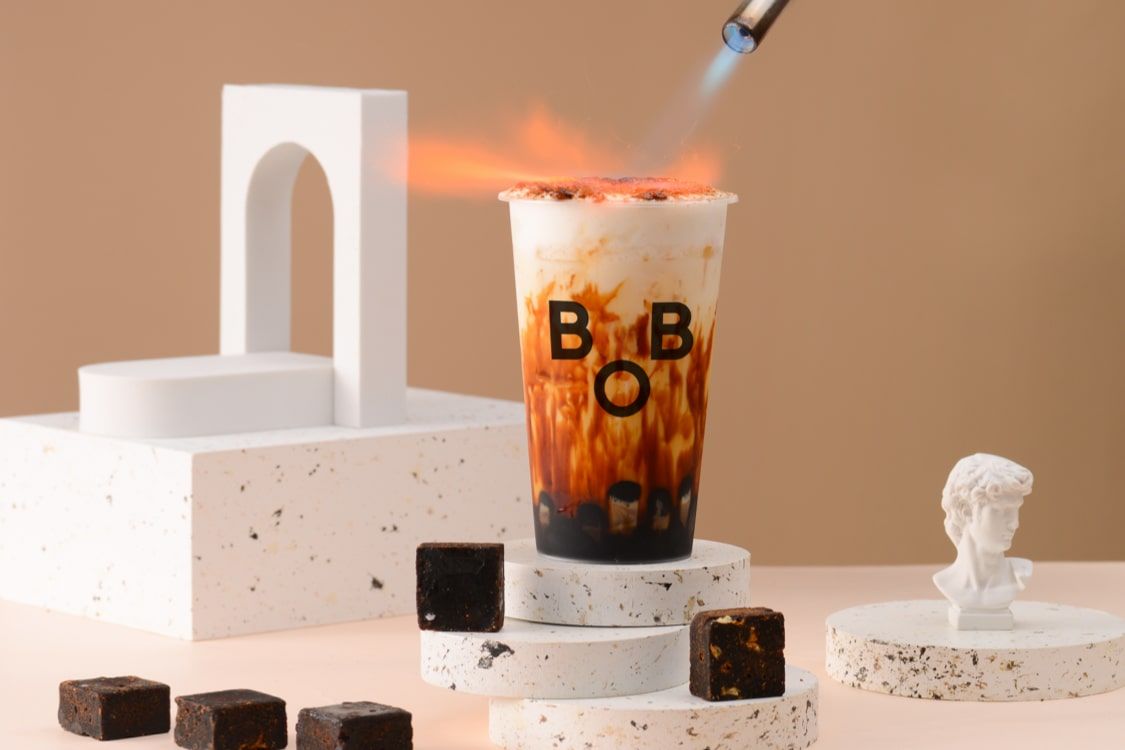 There's no better place to find homegrown tea than at Bober Tea. While they are known for their Brown Sugar Crème Brûlée Milk with boba pearls, they offer a wide selection of beverages that are worth exploring, such as their must-try original Brown Sugar Roasted Oolong Milk, Salted Caramel Milk Tea, Hokkaido Chizu Matcha and Black Sugar Konjac Jelly Milk Tea.
Explore a range of milk tea to fruity beverages, accompanied by 20 toppings like Sakura Jelly Pearl, Brown Sugar Pearls, White Jelly Pearls, Coconut Jelly, and more.
For something unique, treat yourself to a refreshing bubble tea infused gelato, including Bergamot Orange Earl Grey, Brown Sugar Creme Brulee, and other delightful options.
Fuzzie Privilege: Enjoy 30% off total bill for your walk-in purchase, 25% off online purchase, and 30% off total bill for bulk orders with FREE shipping (min 100 cups
Location: Woodlands (Esso), Yishun (Esso), SMU, 313 Somerset, Macpherson (Esso), Sengkang (Esso), Bedok Central, Lor Chuan (Esso), Tampines Century Square, Bukit Panjang Plaza, IMM Building, Bukit Merah (Esso), Bukit Batok (Esso)
Opulent Flavours Fit For Royalty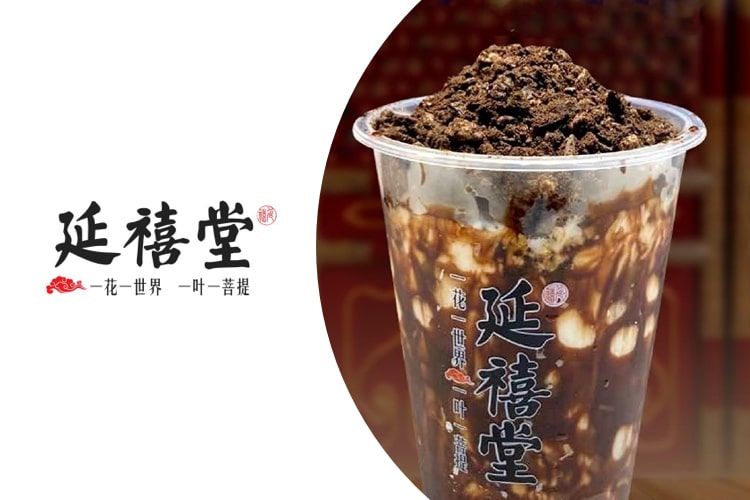 Inspired by the famous Chinese series Story of Yanxi Palace, Yan Xi Tang beverages are infused with styles from the Qing Dynasty court. Besides timeless bubble tea classics like the milk and fruit teas, the brand is known for its elegant and eclectic surprises.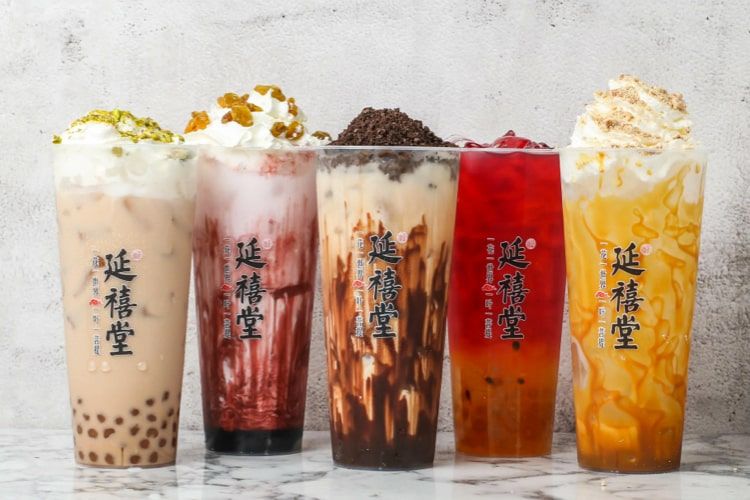 The riveting Grape Fresh Milk with Golden Raisin & Aloe Vera is a bestseller, known for its smooth and opulent taste topped with a generous sweet cream serving. The nutty Honey Ceylon Pearl Milk Tea with authentic Pistachio flavour is also quite the royal treat.
Fuzzie Privilege: Enjoy 1 for 1 for any large drink for takeaway.
Location: NEWest, Jalan Besar, Geylang Bahru, Kembangan MRT Station
For Korean Lovers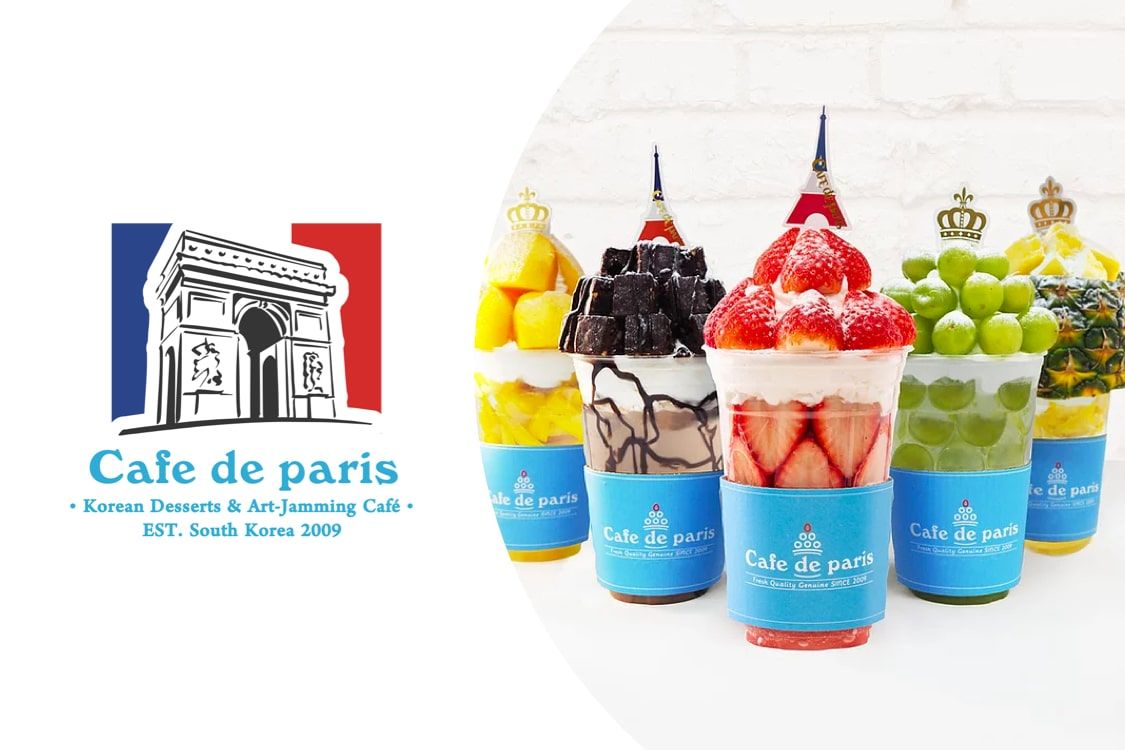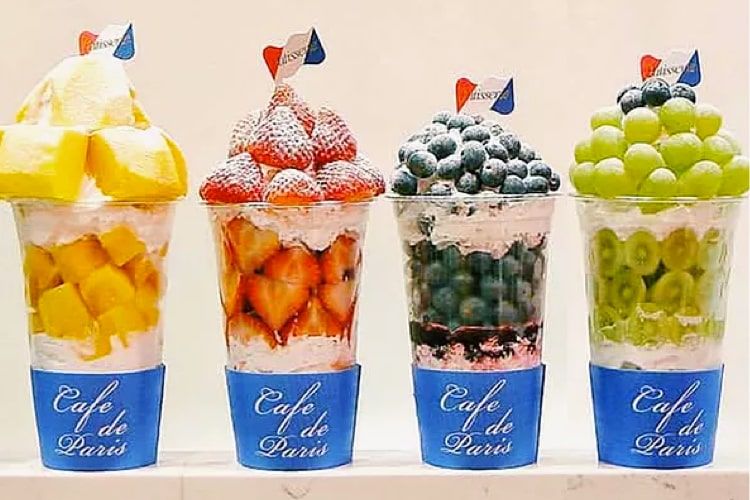 This is a bubble tea cafe like no other. Café De Paris's Sweet BonBon is a famous Korean dessert drink filled literally to the brim with succulent fruit chunks, slushie and cream. It may cost more than your average bubble tea drink, but the portion size is immense. So, finish it with a friend, or all by yourself if you have a sweet tooth. Have your pick among these flavours: Mango, Melon, Blueberry, Grape, Pineapple, Strawberry and Brownie.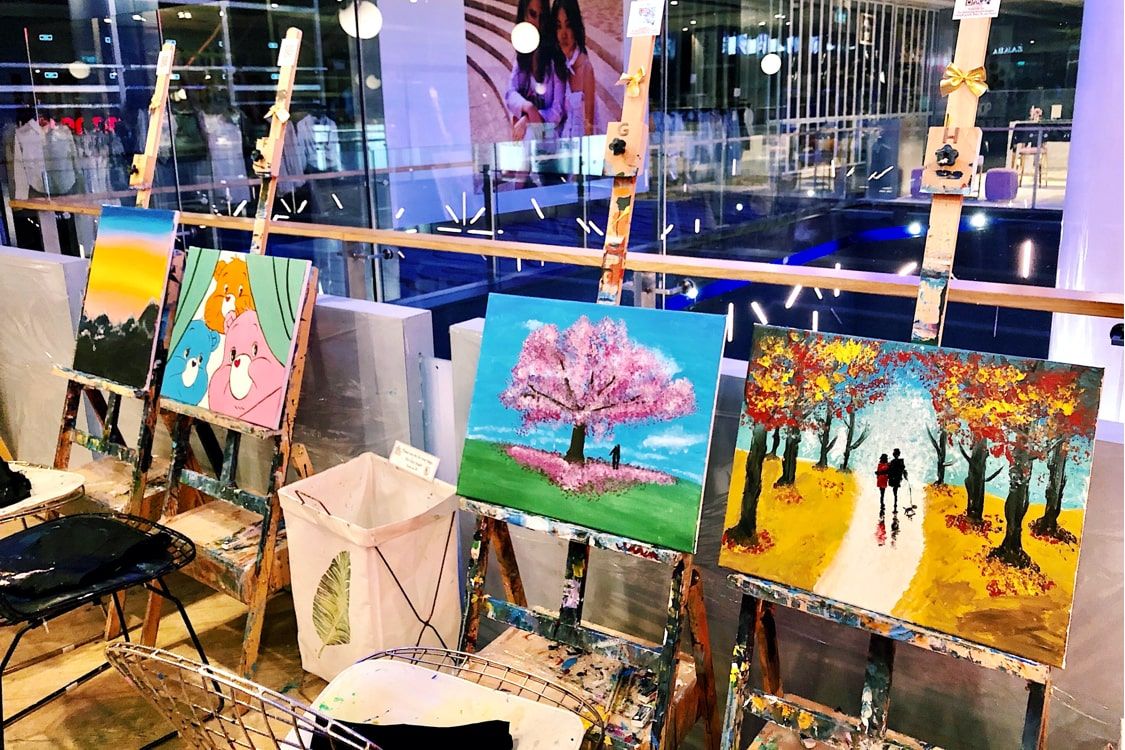 The best part is, the café also offers art jamming sessions, so you can exercise your creativity while enjoying your BonBon drink.
Fuzzie Privilege: Enjoy 25% off regular priced food and drinks for dine-in and takeaway and 48% off High Tea Set.
Location: 313 Somerset
Quirky Korean Fusion Drinks Featuring an Adorable Mascot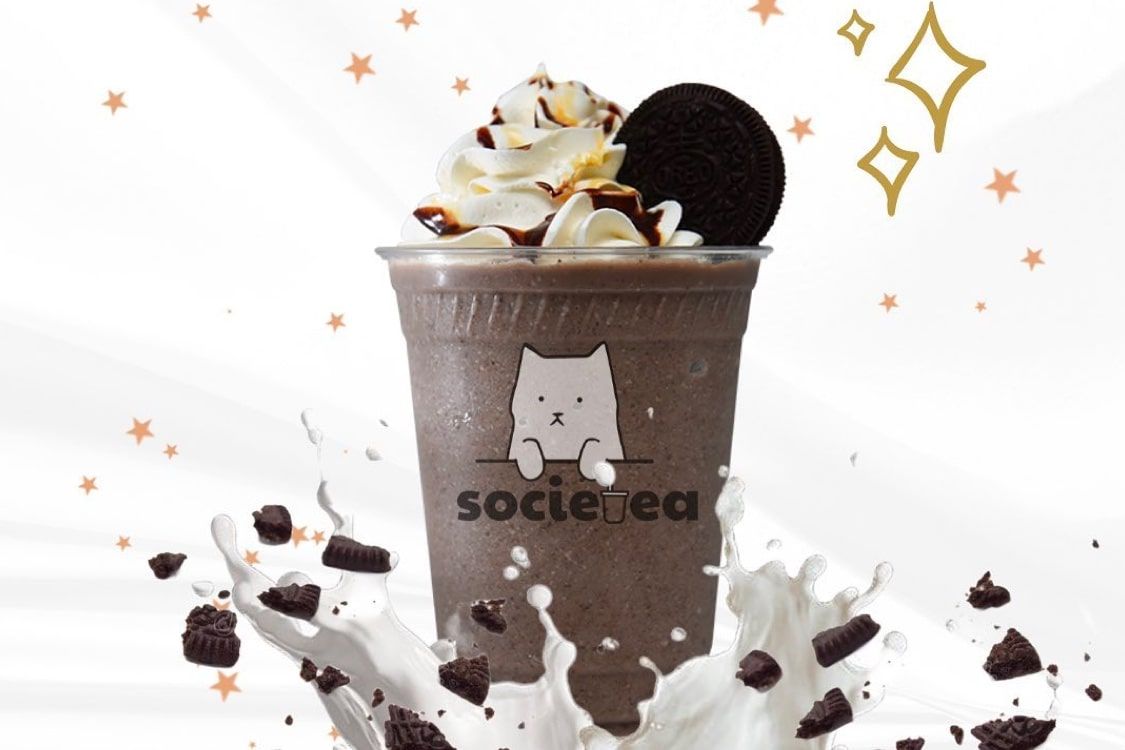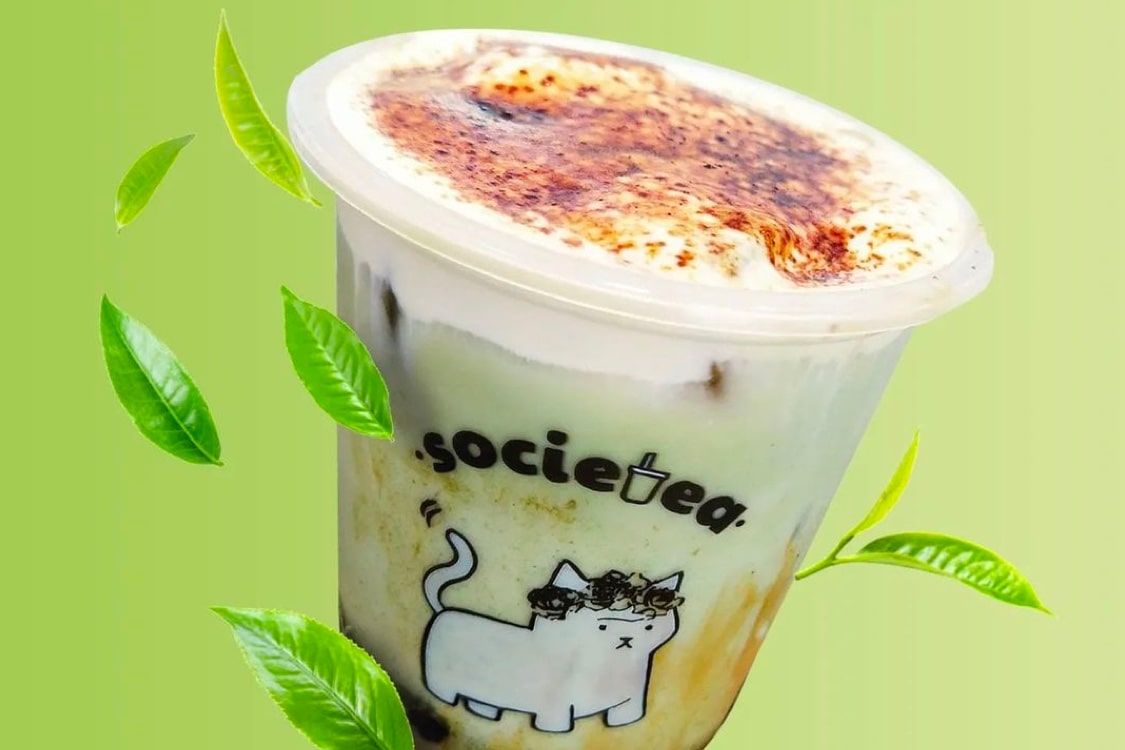 The first thing you will notice about Societea is its adorable cat mascot featured on every cup. Befitting its fun and quirky design, the brand's bubble teas also come with an innovative twist. Find out what is in store for you in the unique Lychee Bellini Roo Roo and Peach Swan Swan Tea by trying them yourself.
Societea's simple menu, divided into three categories: Pure teas, milk teas and rich & creamy makes ordering a breeze. Also notable is its diverse range of toppings, including healthy options like honey and chia seeds.
Fuzzie Privilege: Enjoy 1 for 1 drinks and 30% off total bill for delivery.
Location: Changi Business Park
---
About Fuzzie- The game-changing corporate privilege club everyone is talking about
Fuzzie is an invite only, all-in-one privilege club that grants you special access to thousands of exclusive benefits on food, spas & massages, cars, staycations, gym & fitness, personal grooming, kids, pets, home, activities, dental, healthcare and many more. As a sign up bonus, you will immediately enjoy over $2000 worth of free gifts with no spending required. Stretch your dollar to save thousands each year as Fuzzie quickly becomes an essential part of your family's life.
If your company does not have access to Fuzzie yet, ask your company HR/management to contact us at hello@fuzzie.com.sg and we'll help you to quickly get set up . Learn more about us.