Ultimate guide to alternative bubble tea brands
Up-and-coming brands are taking the local market by storm. Discover and enjoy some of the best with sweet Fuzzie savings.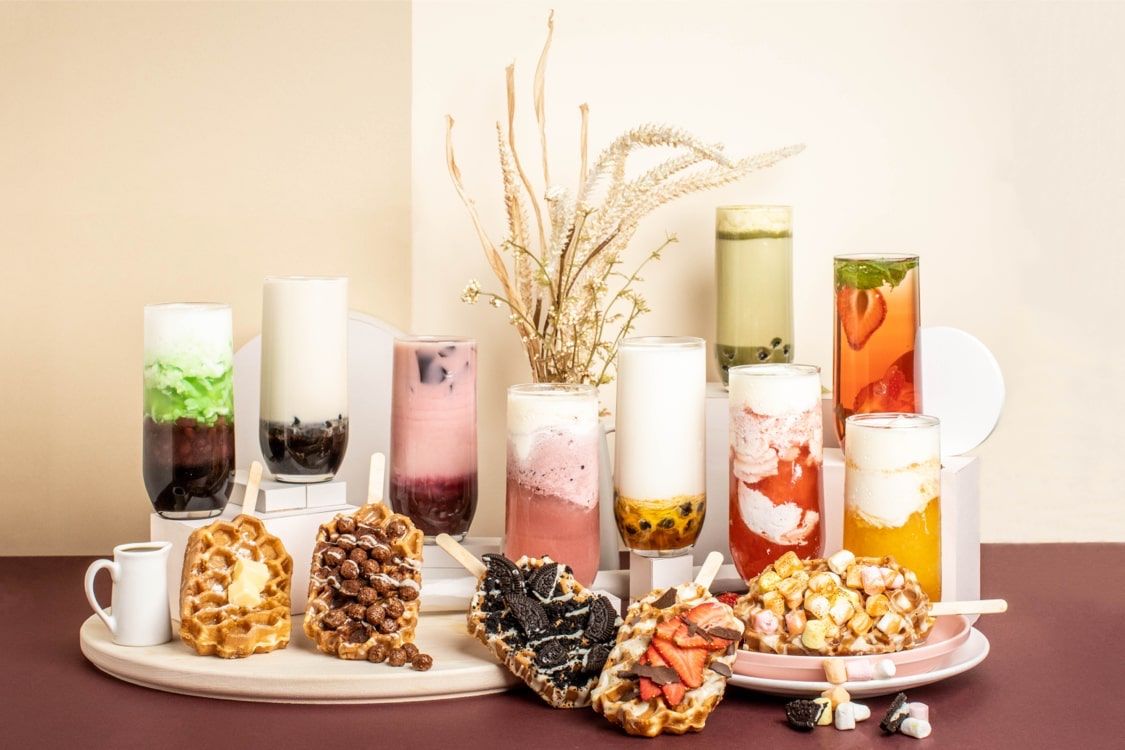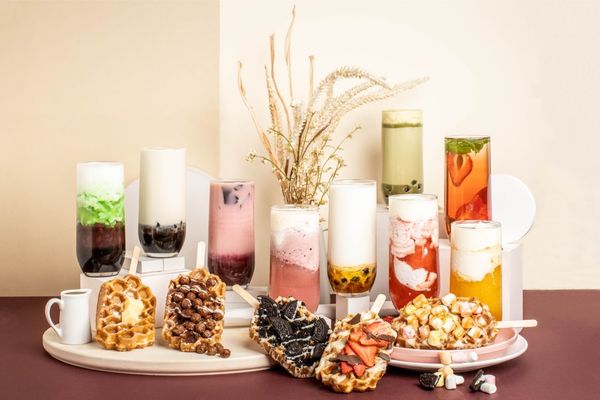 Updated 24 July 2022
It's the nationwide guilty pleasure. It's the go-to comfort drink when you feel down. For many, it's also the beverage ordered in bulk during study or work breaks. Yes, we are referring to the ever-so-popular bubble tea. If you are a fellow addict, you have most definitely tried the mainstream brands like Liho, Gong Cha, Tiger Sugar, Koi, and the list goes on.
Think you have tried it all? You are just getting started! Up-and-coming brands are taking the local market by storm. After all, when it comes to bubble tea tasting, it's always the more the merrier.
We present you with these alternative bubble tea brands and where their X-factor lies. Browse through the enticing list and get ready to order while enjoying some incredible Fuzzie member privileges.
New Spins on Classics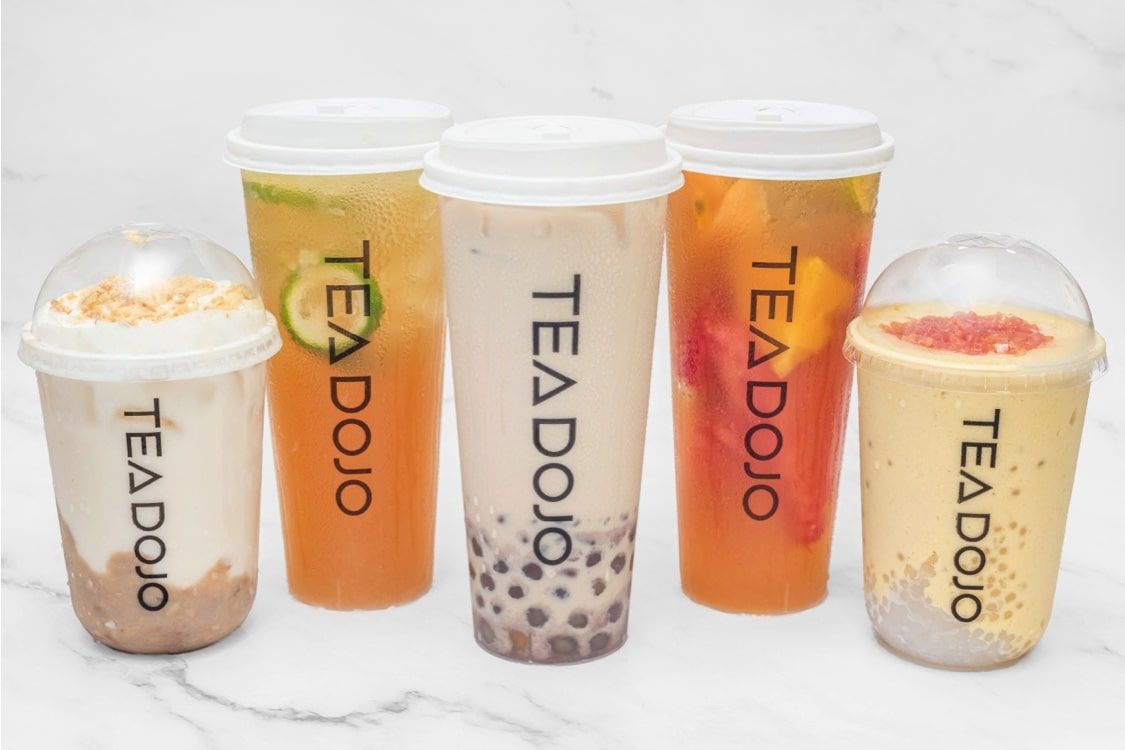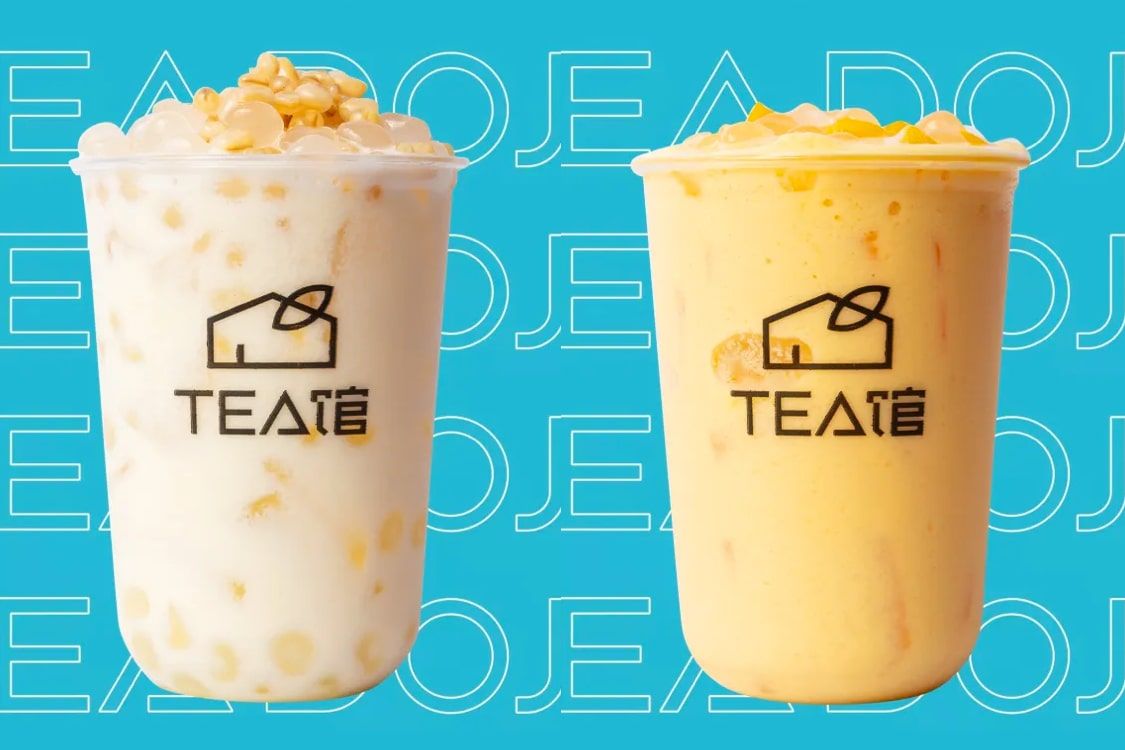 Located in the cosy heartlands of Toa Payoh, stop by for Tea Dojo's refreshing and reinvigorating bubble tea drinks to cool yourself right off. This newly-opened bubble tea shop puts a new spin on the classics with their artisanal takes like the Super Chestnut Snow, Boba Grape Yoghurt, and their popular Bobo Fruity Goodness Series that will leave you thirsting for more. Our personal Fuzzie staff favourites? Their Fruit Tea series that come with actual fresh-cut fruits bursting with all-natural fruit-infused flavour.
Fuzzie Privilege: Enjoy 1 for 1 any drink for takeaway.
Location: Toa Payoh
Opulent Flavours Fit For Royalty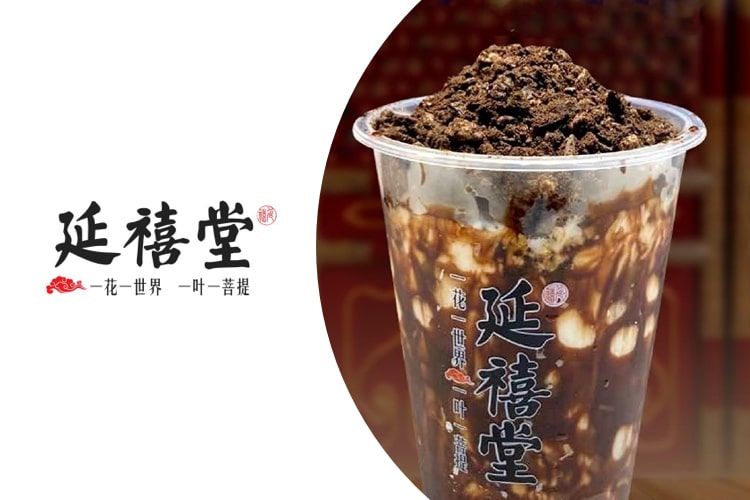 Inspired by the famous Chinese series Story of Yanxi Palace, Yan Xi Tang beverages are infused with styles from the Qing Dynasty court. Besides timeless bubble tea classics like the milk and fruit teas, the brand is known for its elegant and eclectic surprises.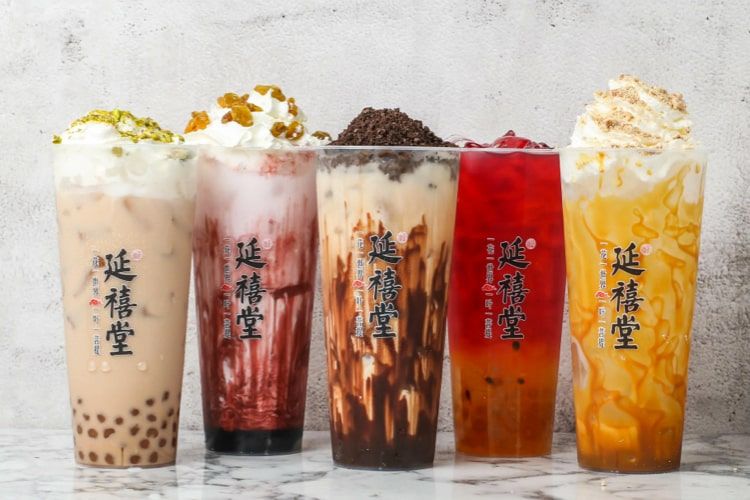 The riveting Grape Fresh Milk with Golden Raisin & Aloe Vera is a bestseller, known for its smooth and opulent taste topped with a generous sweet cream serving. The nutty Honey Ceylon Pearl Milk Tea with authentic Pistachio flavour is also quite the royal treat.
Fuzzie Privilege: Enjoy 1 for 1 for any large drink for takeaway.
Location: NEWest, Jalan Besar, Geylang Bahru, Kembangan MRT Station
Striking Artisanal Selections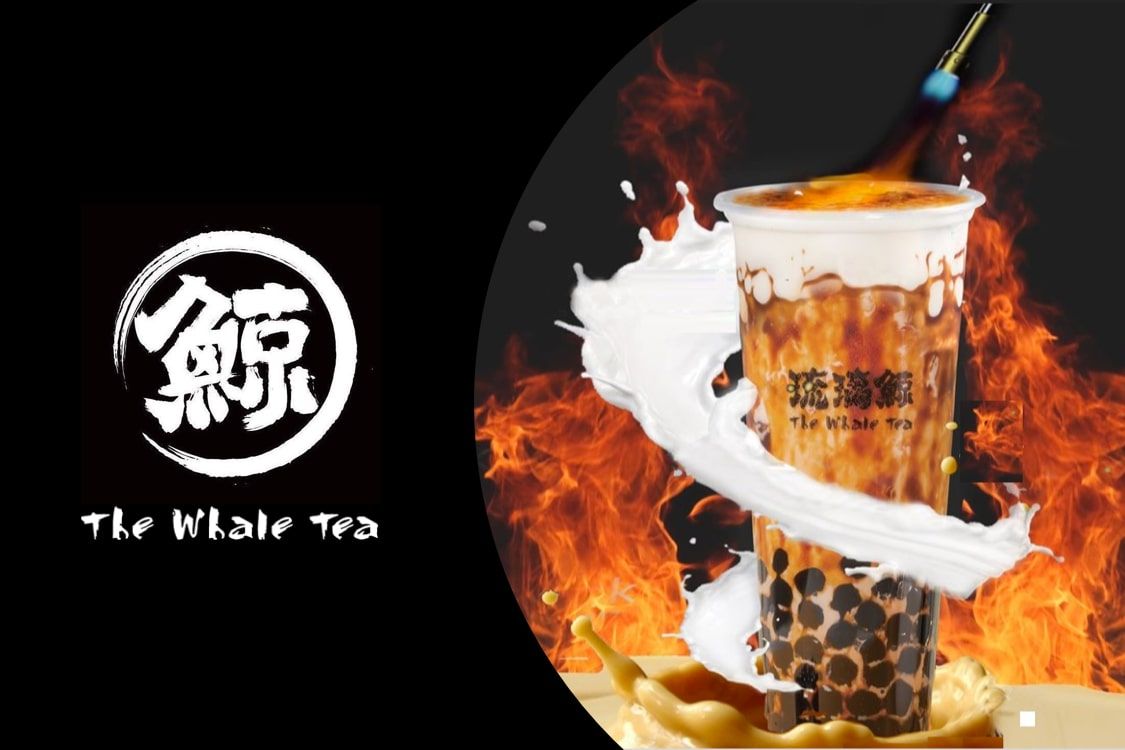 Looking for bubble teas that stand out in both taste and appearance? Look no further. Bursting with over-the-top flavours, The Whale Tea is an established artisanal brand that originates from Nanjing, China. Its signature Flaming Brown Sugar comes with actual flames and pearls simmered for three hours. Equally memorable is its Volcanic Sapphire Whale series, featuring fresh coconut milk and a dreamy sapphire glow that comes from spirulina (a blue-green algae superfood).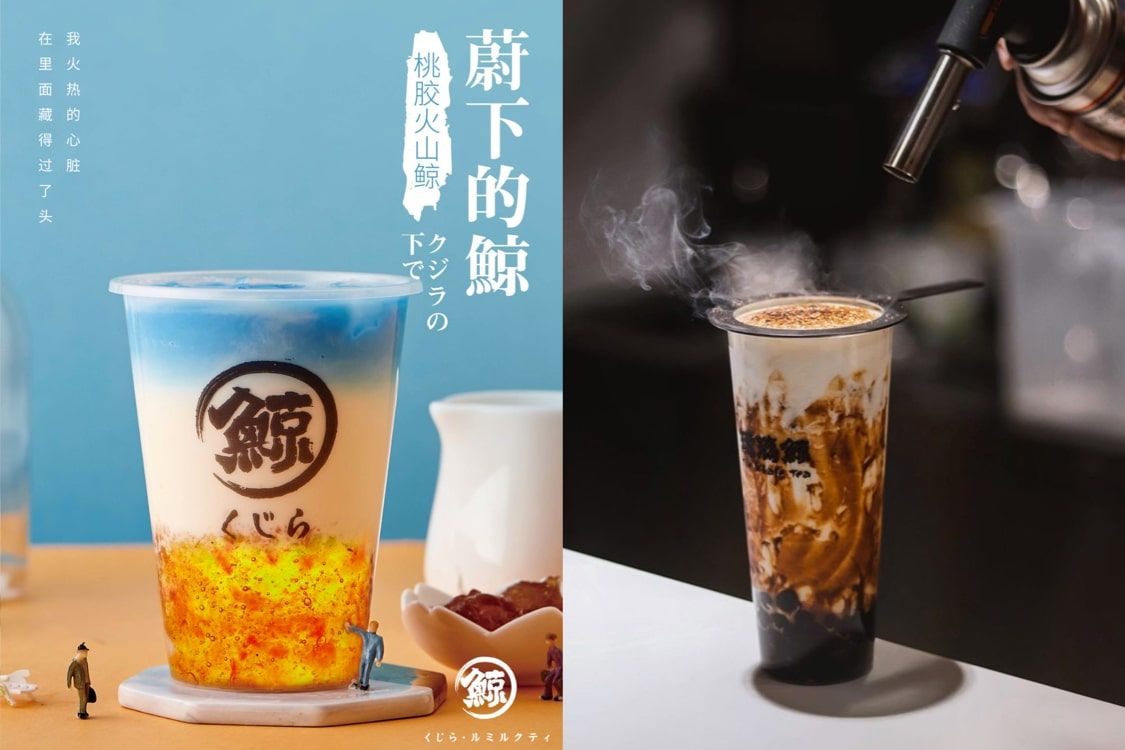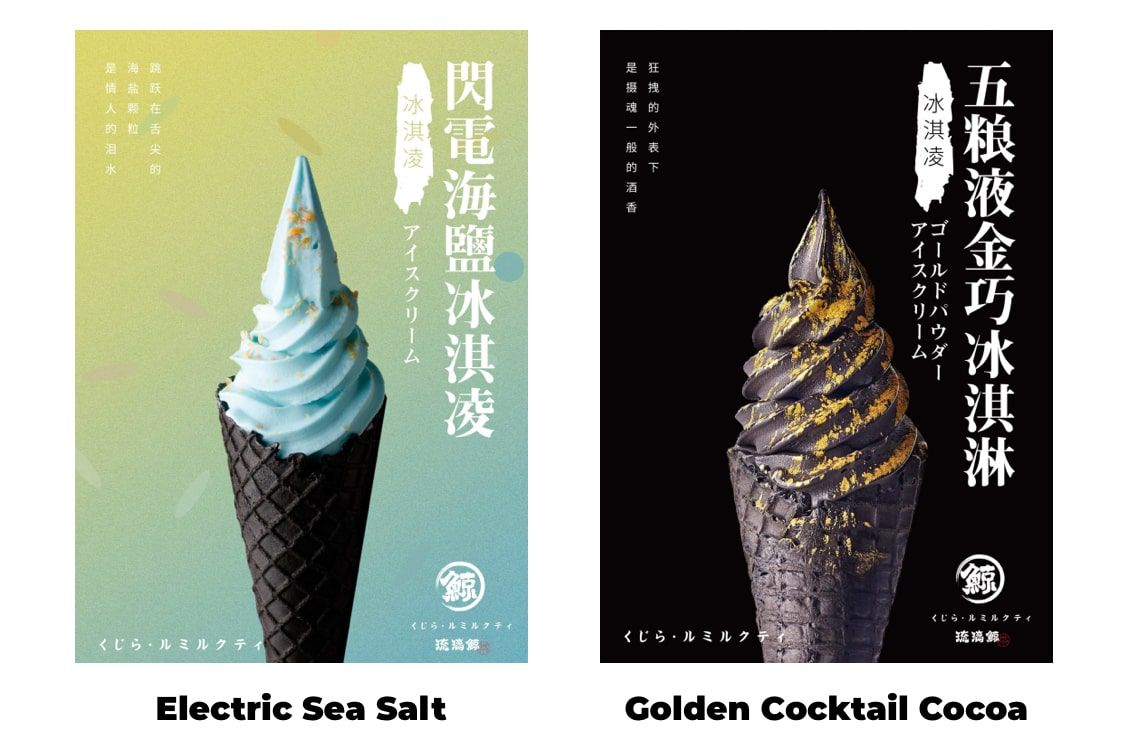 Next time you get your dose of The Whale Tea, have your camera ready too because these drinks are exceptionally photogenic.
Fuzzie Privilege: Enjoy 30% off your total bill for dine-in and takeaway.
Location: Jurong Point, Lot One, HDB Hub, Ang Mo Kio, Rivervale Mall.
Guilt-Free Decadence With No Artificial Flavouring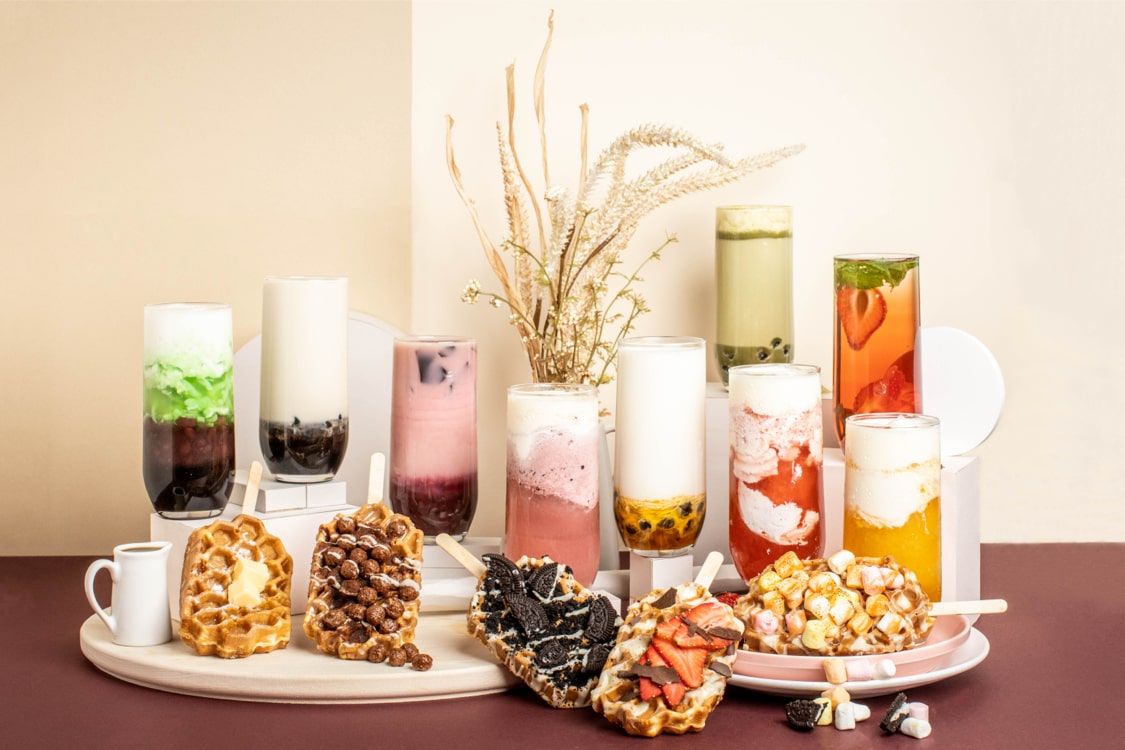 Here's your chance to show support for a local brand. MILK is Singapore's first Muslim-owned bubble tea brand. Like its effortlessly memorable name, MILK stands out from the rest by using all-natural ingredients with no artificial flavouring.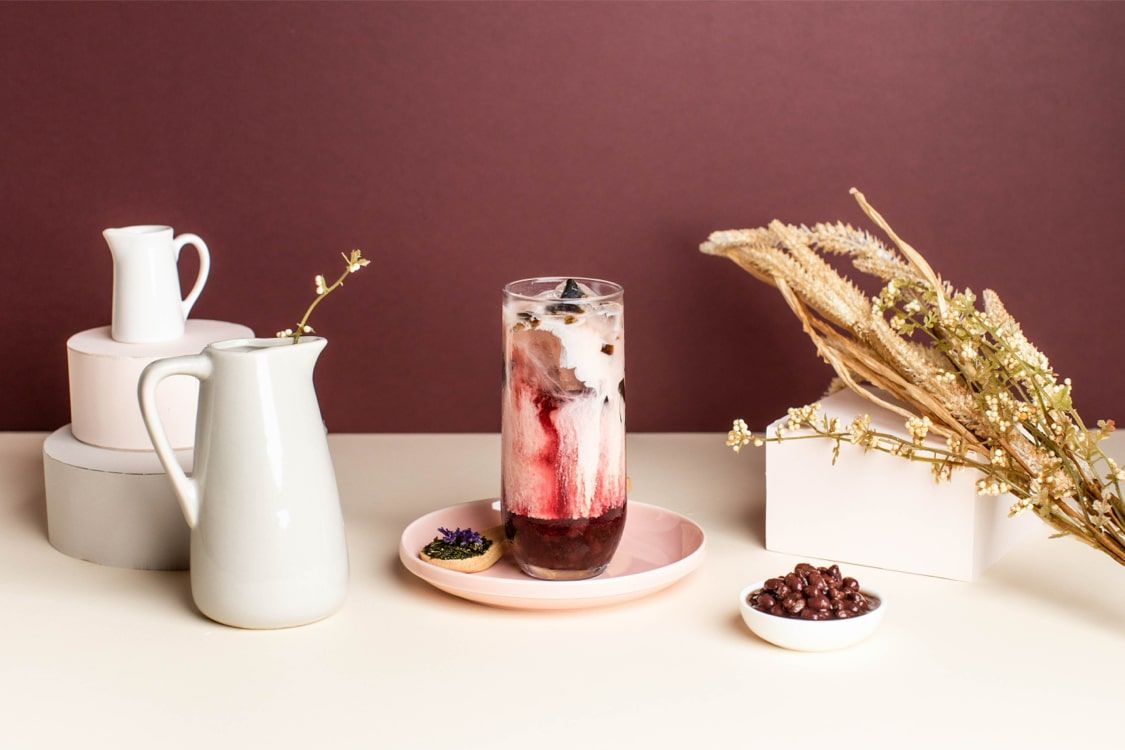 Indulge yourself in guilt-free decadence with MILK's signature Brown Sugar Brûlée and fruity Grape Cream Cheese. You can also rediscover the milk tea versions of your favourite local flavours: the Ice Kachang and Chendol. MILK's famous wafers on stick serve as a delectable snack on the side.
Fuzzie Privilege: Enjoy 1 for 1 drinks for dine-in and takeaway, and 20% off your total bill for delivery and self-collection.
Location: Arab Street
For Korean Lovers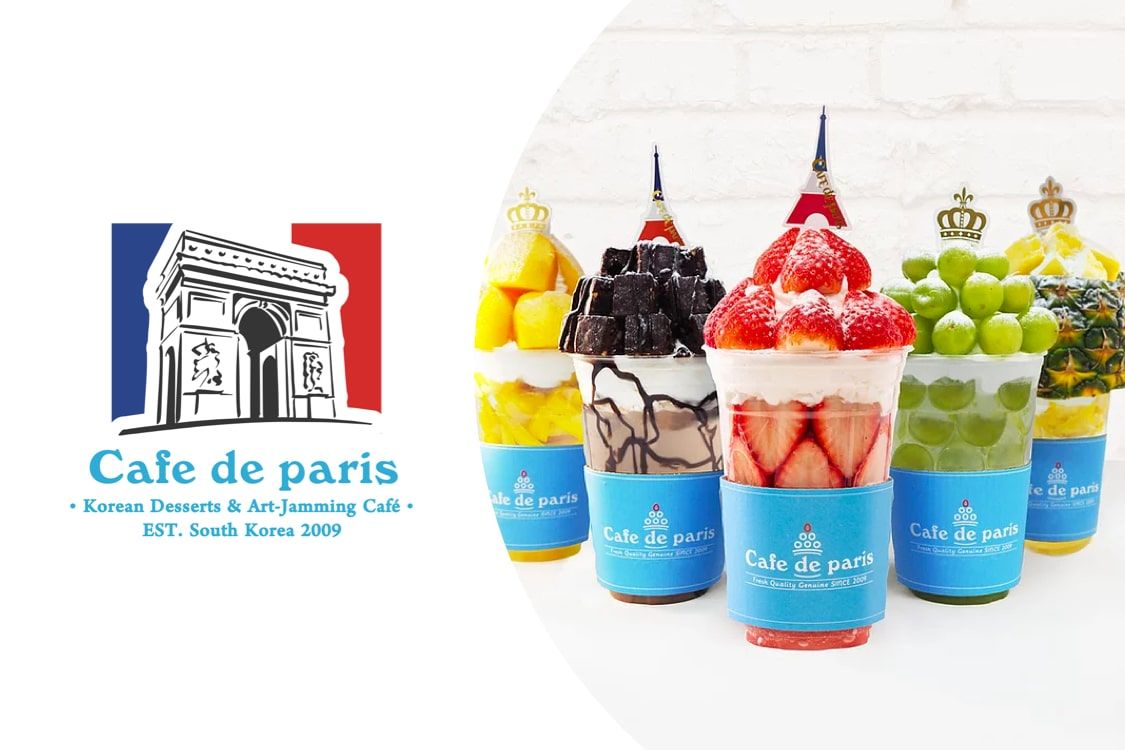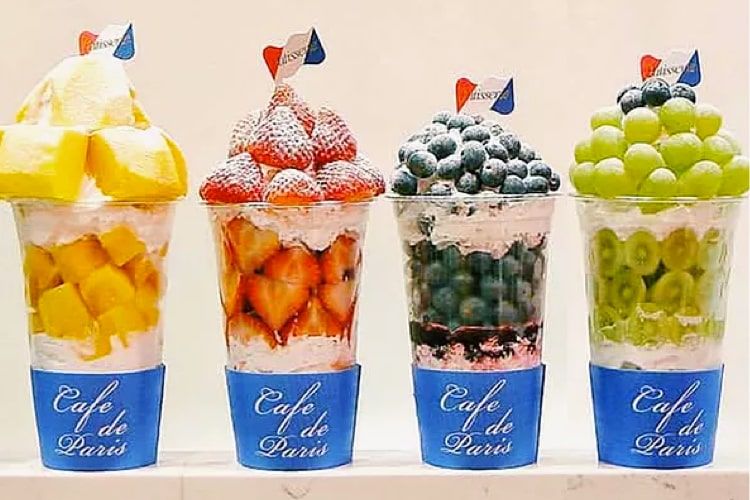 This is a bubble tea cafe like no other. Café De Paris's Sweet BonBon is a famous Korean dessert drink filled literally to the brim with succulent fruit chunks, slushie and cream. It may cost more than your average bubble tea drink, but the portion size is immense. So, finish it with a friend, or all by yourself if you have a sweet tooth. Have your pick among these flavours: Mango, Melon, Blueberry, Grape, Pineapple, Strawberry and Brownie.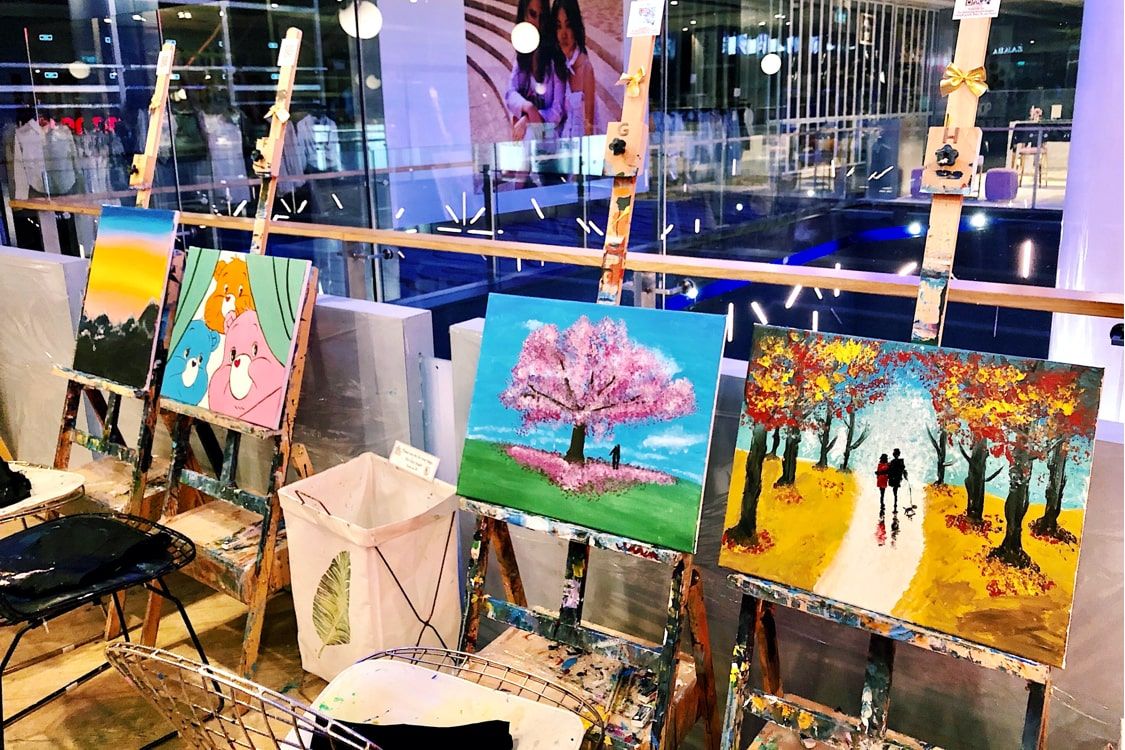 The best part is, the café also offers art jamming sessions, so you can exercise your creativity while enjoying your BonBon drink.
Fuzzie Privilege: Enjoy 25% off regular priced food and drinks for dine-in and takeaway and 48% off High Tea Set.
Location: 313 Somerset
Original & Refreshing Concoctions
Yes, you read that right. Hailing from Taiwan, CHA NUNG is a market leader in the bubble tea world and its name in all caps only emphasises the fact. Meet the original creator behind trendy innovations like Aiyu Gourd Drink with Agar and Kumquat Gourd Drink with basil seeds.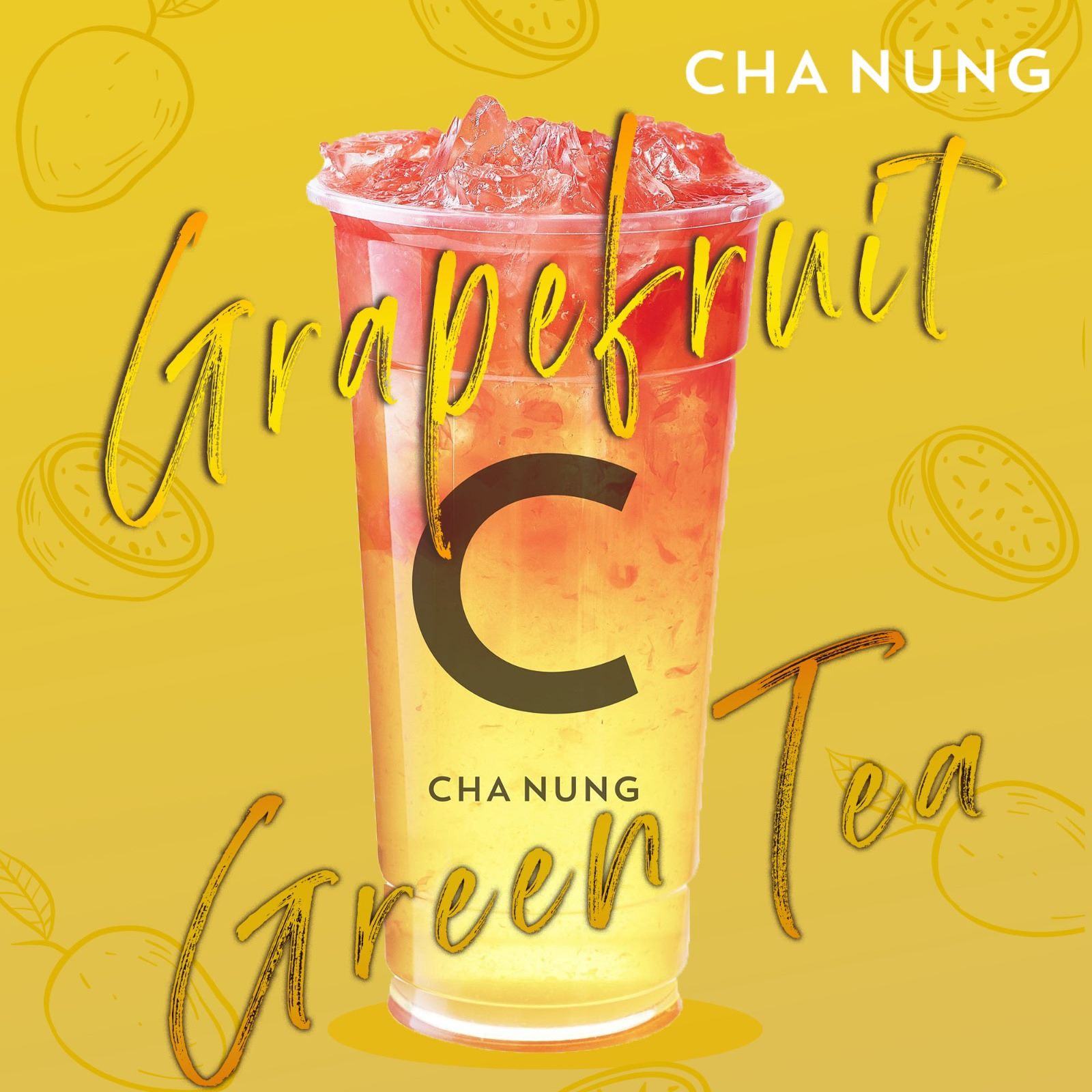 Its Azuki Matcha Latte is also a crowd favourite. Re-energise your day with these refreshing concoctions, and get to know what the OG tastes like.
Fuzzie Privilege: 1 for 1 Taiwanese Noodle + Bubble Tea Set for $17.90 for dine in & takeaway.
Location: Duo Galleria
Local Bubble Tea Served by a Fluffy Hand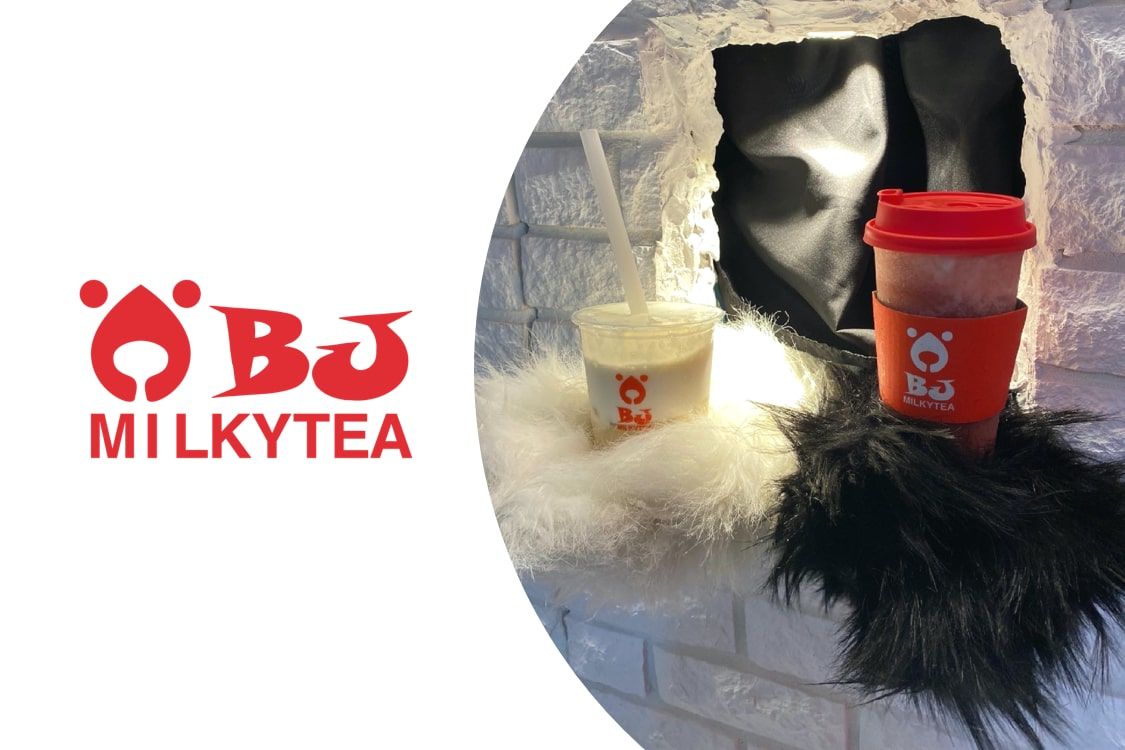 Who would have thought that bubble tea can be served through a literal hole-in-the-wall by a bear hand? This is exactly how local brand BJ Milkytea daringly sets itself apart from the rest.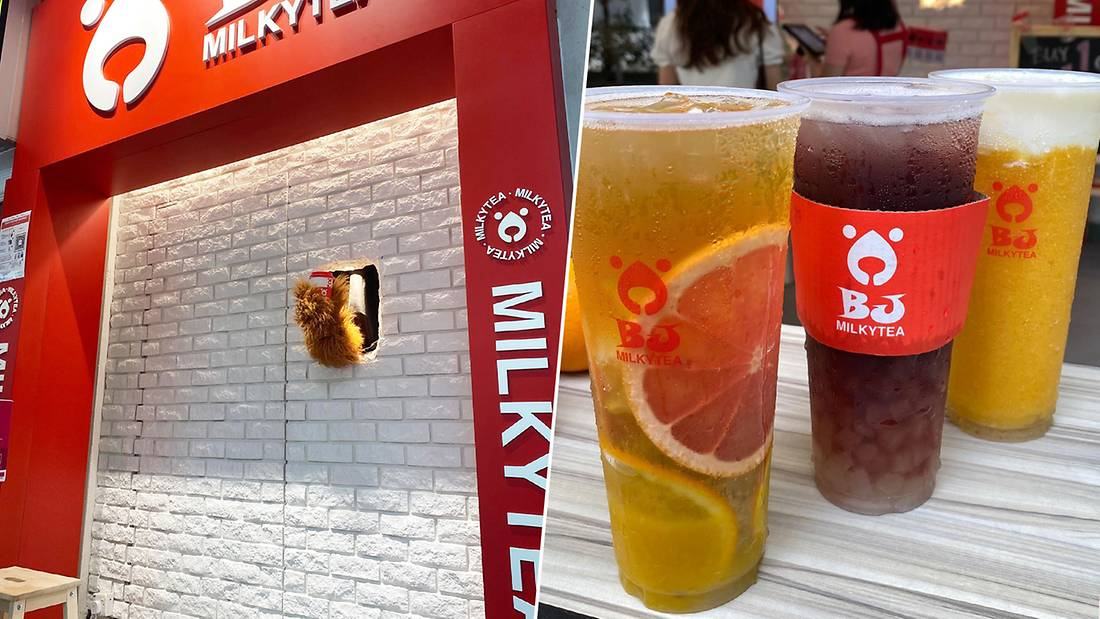 Besides the wild surprise, the brand also offers an extensive menu covering everything from classic Brown Sugar Fresh Milk to original creations like Lucky Bear with a unique combo of Roselle and sour plum juice, topped with fresh Aloe Vera bits.
Fuzzie Privilege: Get 2 Milk Tea/Tea of any size/temperature for $3.50, 2 Frosties of any size for $4 (multiple orders allowed) and 2 Fruit Tea or Macchiato of any size/temperature for $5.
Location: Tanjong Pagar Plaza
---
About Fuzzie- The game-changing corporate privilege club everyone is talking about
Fuzzie is an invite only, all-in-one privilege club that grants you special access to thousands of exclusive benefits on food, spas & massages, cars, staycations, gym & fitness, personal grooming, kids, pets, home, activities, dental, healthcare and many more. As a sign up bonus, you will immediately enjoy over $2000 worth of free gifts with no spending required. Stretch your dollar to save thousands each year as Fuzzie quickly becomes an essential part of your family's life.
If your company does not have access to Fuzzie yet, ask your company HR/management to contact us at hello@fuzzie.com.sg and we'll help you to quickly get set up . Learn more about us.