Thoughtful gifts & treats for every type of dad
Looking for a great gift for the special dad in your life? Fuzzie's incredible merchants have got you covered with thoughtful ideas that will leave him (and your wallet) feeling all warm & fuzzy.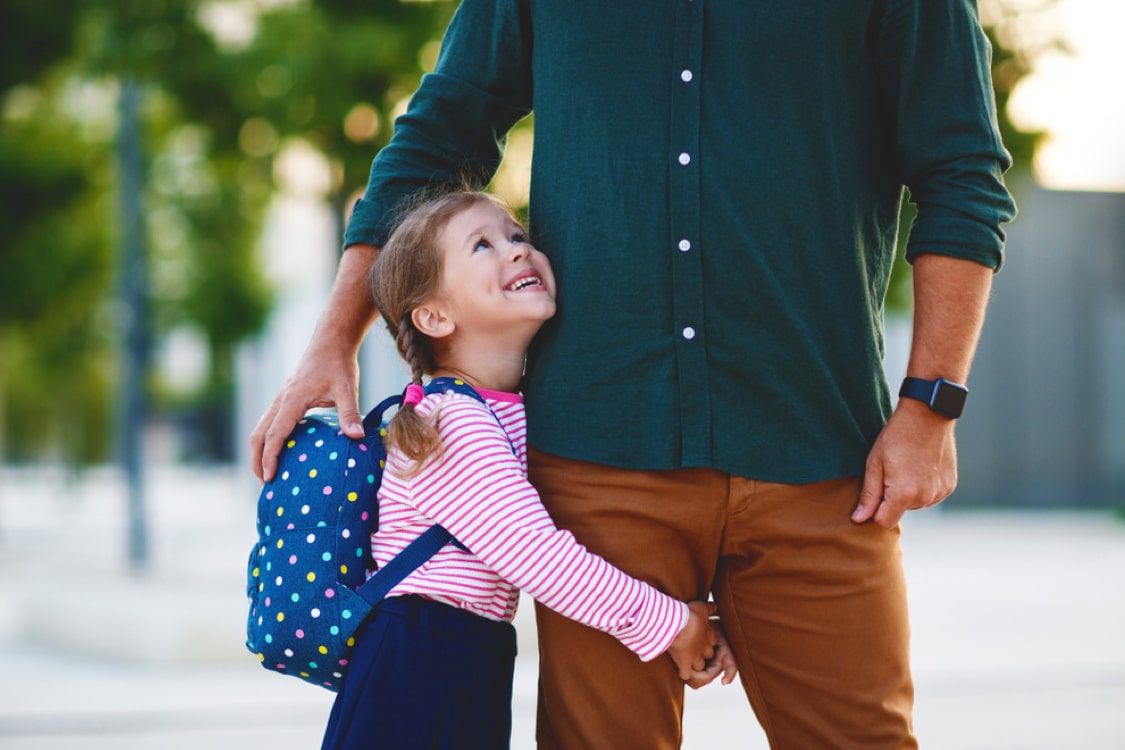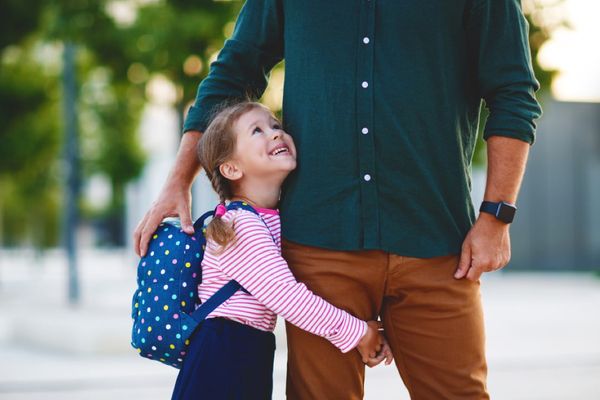 Fuzzie's incredible merchants have got you covered with thoughtful gift ideas that will leave the father in your life (and your wallet) feeling all warm & fuzzy.
Whether it's his birthday, wedding anniversary, work achievement or "just because", you can always celebrate with the dad in your life. If you're scrambling around looking for the perfect gift for your dad, grand-dad, or husband who is a soon-to-be father, here are our top picks of Fuzzie merchants to spoil him.
Step one: Sultans of Shave
Get him a great gentleman look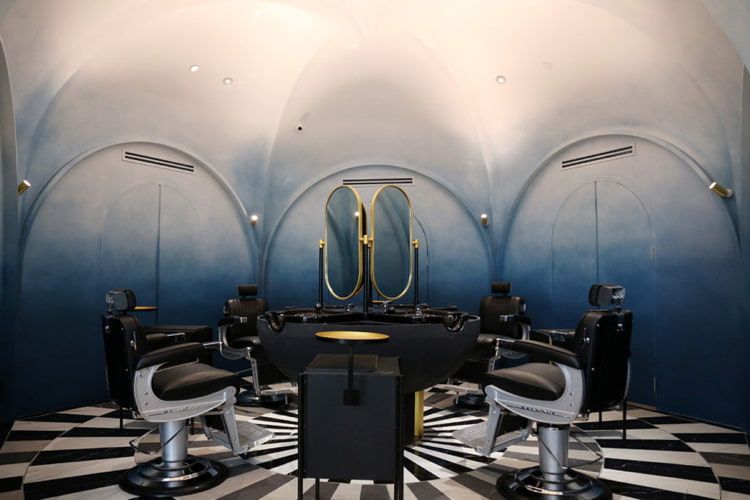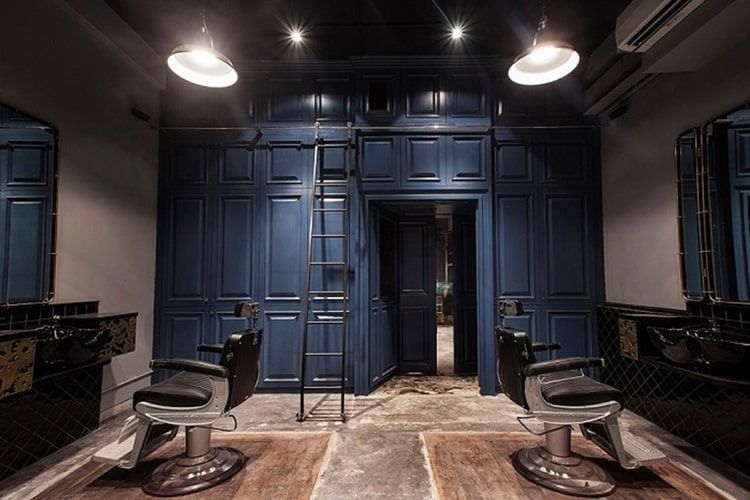 "Back in the day, I used to be the most handsome guy in my group of friends..." Sounds familiar? Everyone reminisces about their youth and how they looked back then, dads included. Turn back the clock and help him achieve that great gentleman look all over again with Sultans of Shave.
Founded in 2013, Sultans of Shave has established itself as an industry leader for men's grooming here in Singapore with 6 outlets all around the island across 2 brands. With over 60,000 customers served and counting, Sultans of Shave prides itself in providing premium grooming experiences like haircuts, shaves, and even facial treatments, along with first-class customer service.
Fuzzie privilege: Members enjoy 20% off total bill
Step two: Willow Stream Spa by Fairmont
Pamper him with a day of wellness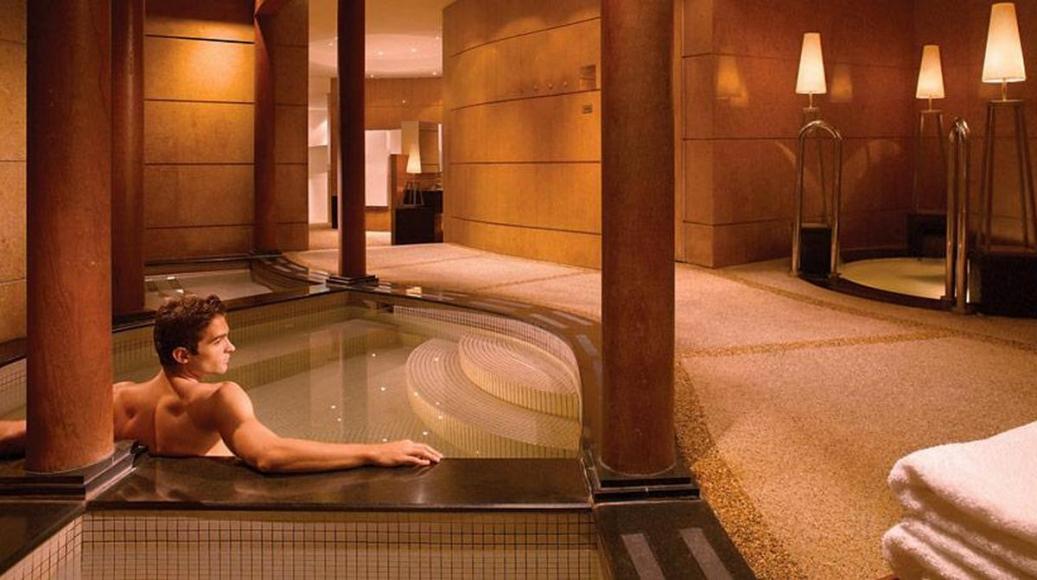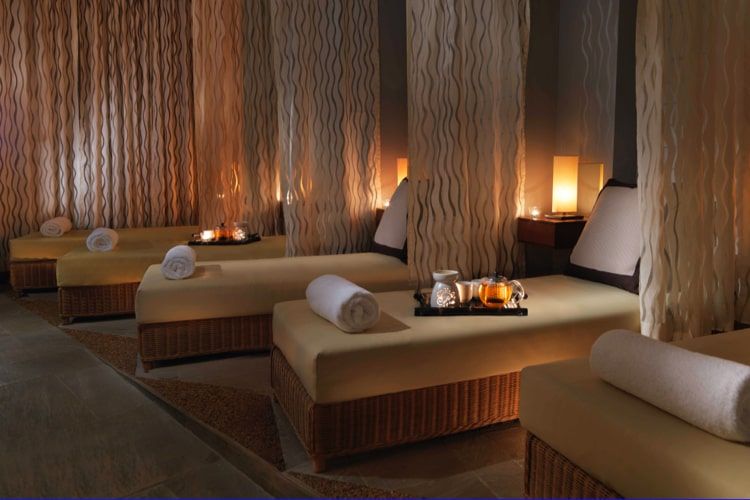 Who said spa and wellness are only suitable for the ladies? Beat this stereotype with a day of pampering for dad at Willow Stream Spa. Located at the luxurious Fairmont Hotel, Willow Stream Spa consistently ranks as one of the best luxury spas in Asia. The award-winning spa ensures that guests can unwind, reconnect, and ultimately get pampered.
With exceptional facilities like VIP Suites that offer in-room dining, a private Jacuzzi, an aromatherapy steam room, a hydrotherapy room, a relaxation lounge, and more, your dad will be glad to be given the gift of relaxation and wellness. If dad is a fitness junkie, steer him towards Willow Stream Spa's state-of-the-art Fitness Centre with a dedicated Cardio Theatre, Strength Training Area, and Fitness Studio.
Fuzzie Executive Escape: In collaboration with Willow Stream Spa, we have an exclusive spa retreat for a calming yet uplifting experience that will leave dad feeling all warm & fuzzy. Package includes:
60 mins Stress Release Massage
3 Course Prego Set Lunch
1 Welcome Drink at The Eight
1 full day use of Spa, Pool and Fitness Facilities including Aroma Steam Bath, Sauna, Hydrotherapy and Relaxation Lounge
Fuzzie privilege: Members enjoy Fuzzie Executive Escape for $148++ (UP $287++) and 6 x complimentary full-day Wellness Pass worth $480.
Step three: Benjamin Barker
Dress to impress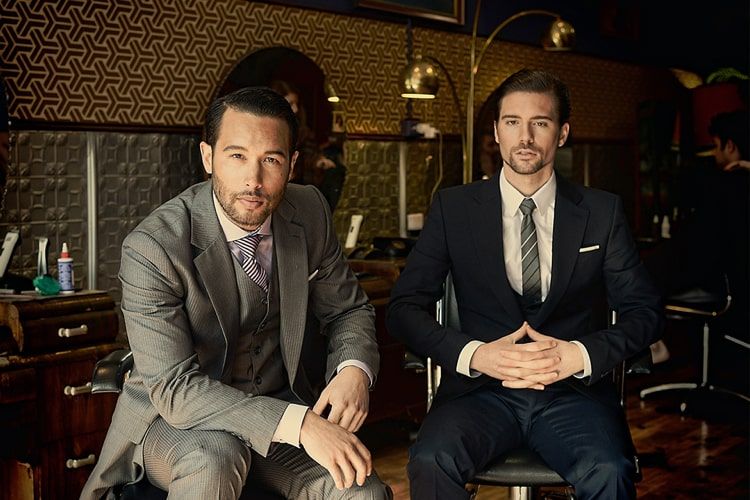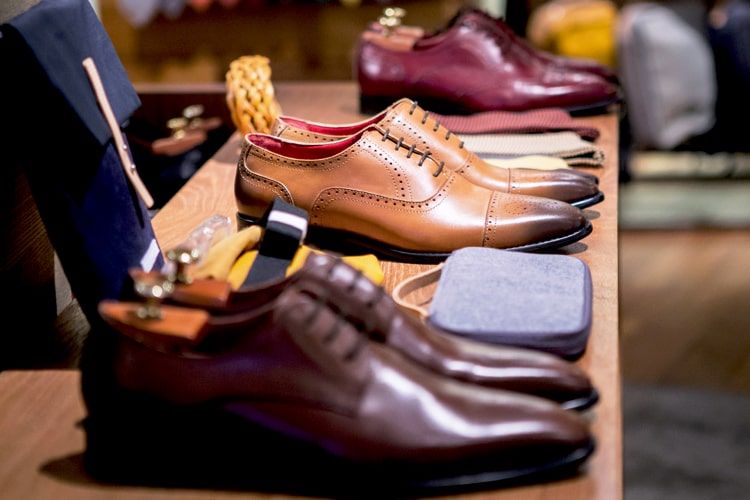 Now that dad is sporting a stylish gentleman haircut, he can complete his look by dressing to impress and Benjamin Barker has that covered.
Benjamin Barker is a purveyor of smart-casual, heritage-inspired apparel and a lifestyle destination for the discerning gentleman. From the fit, construction, and form, the team at Benjamin Barker develops and explores different fabrics with modernized style details to add personality and other thoughtful touches.
With a wide range of suits, shoes, and accessories, Benjamin Barker is the one-stop retail destination to complete dad's stylish look. So be prepared to sign him up for a membership.
Fuzzie privilege: Members enjoy 30% off regular-priced items and extra 30% off Jackets (stackable with store promos).
Step four A: Steak Me by Chef Amri (Halal)
Fill him up with good steak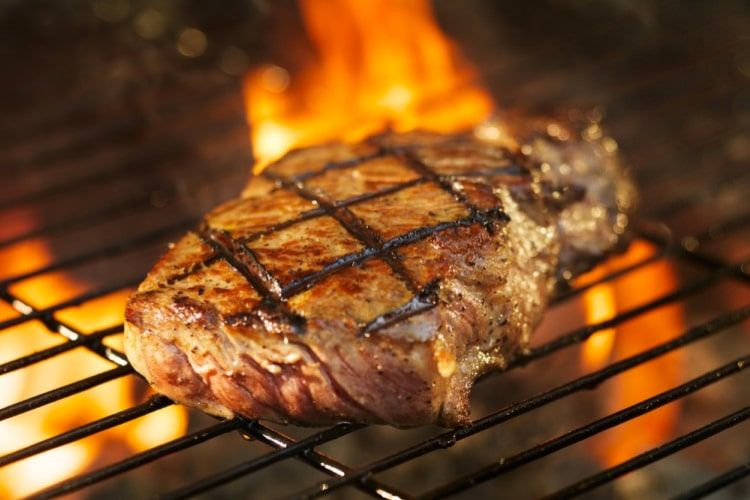 All that styling and shopping would probably make dad a little hungry by now. For quality steak in the charming Jalan Kayu neighbourhood, check out Steak Me by Chef Amri. Chef Amri is a classically French-trained chef with over 20 years of professional experience. This experience is well-translated into the food you'll find at the restaurant.
The family-friendly steakhouse offers prime steak, seafood, and lamb in a cozy atmosphere. We've tried our fair share of steaks, and we dare say that Steak Me by Chef Amri offers hands down the best halal wagyu steak in town.
Fuzzie privilege: Members enjoy 25% off total bill for dine-in and takeaway.
Step four B: Harry's
For burgers and beer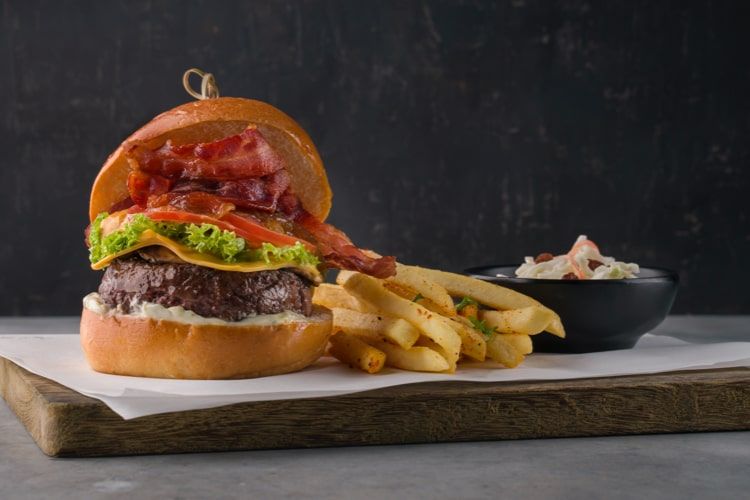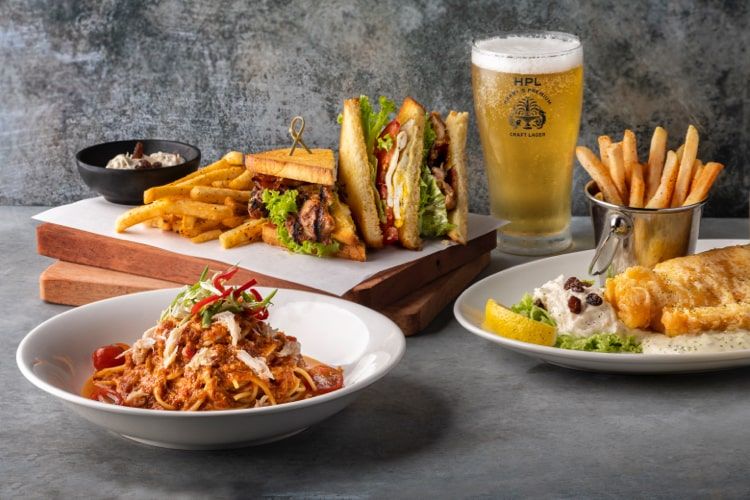 If dad enjoys comfort food with a selection of beers, wines and cocktails, check Harry's out. You'll be spoilt for choice with their extensive menu. Need some help narrowing down your options? Fan favourites include their Jazz Burger, Mushroom & Truffle Pizza, and Beer Batter Fish & Chips.
If dad prefers dining at home, Harry's offers island-wide delivery. With just a few clicks, you can enjoy their signature treats without stepping out.
Fuzzie Privilege: Members enjoy $10 off min spend $100 for delivery. Dine-in and takeaway privileges include 1 for 1 Mains, Pastas, Asian Palates & Salads (multiple orders allowed)
Step five: One Farrer Hotel
Staycay with dad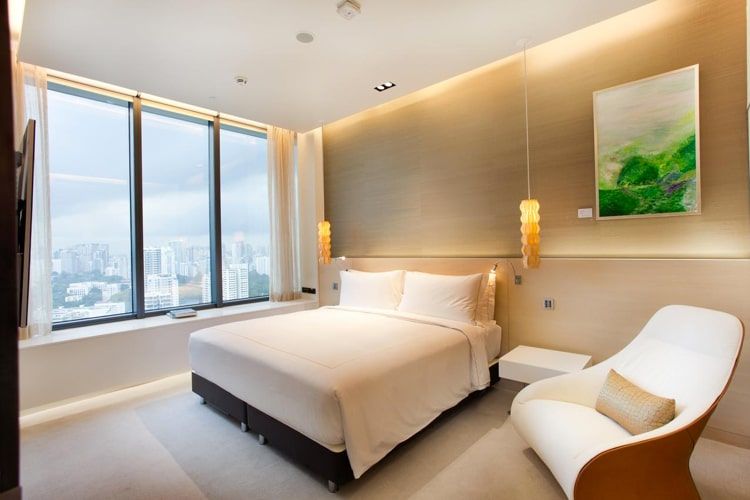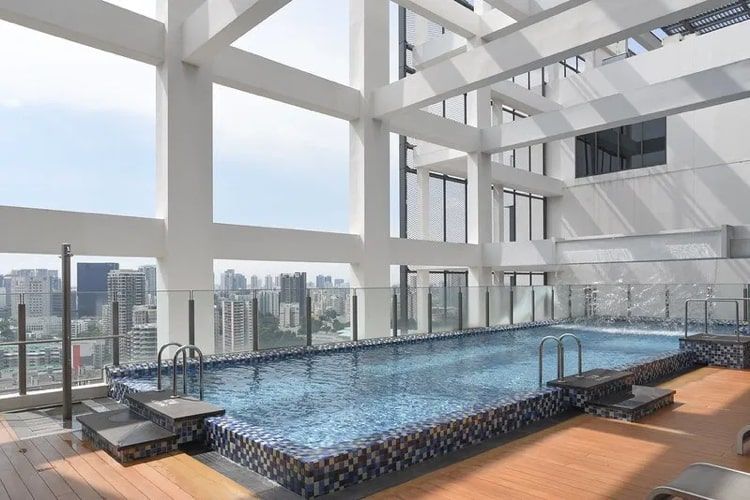 Looking for a getaway without leaving Singapore? Bring the dad in your life for a staycation at amazing hotels like One Farrer Hotel.
The leading lifestyle retreat hotel resort in Singapore is defined by an intuitive and trend-setting approach towards hospitality. It's situated in one of Singapore's heritage districts, Little India, with Farrer Park MRT station at its doorstep.
The hotel takes pride in its award-winning permanent collection of over 700 pieces of original contemporary abstract art from across Greater Asia, the largest of its kind in Singapore. Spanning over 20 levels, dad can also explore 15 water and tropical gardens, including a fully operational farm.
The hotel is also home to Singapore's second-largest rooftop pool where dad can take in the rich sights of the city.
Fuzzie privilege: Members enjoy the Fuzzie Recharge Staycay Package for Mint Premier at $285++ (UP $610) and Mint Suite at $330++ (UP $660++), both inclusive of Skyline Lounge Access with complimentary breakfast for 2, all day refreshments and free flow alcohol plus free parking (both weekdays and weekends)
Step six: The Whole Kitchen
Always room for dessert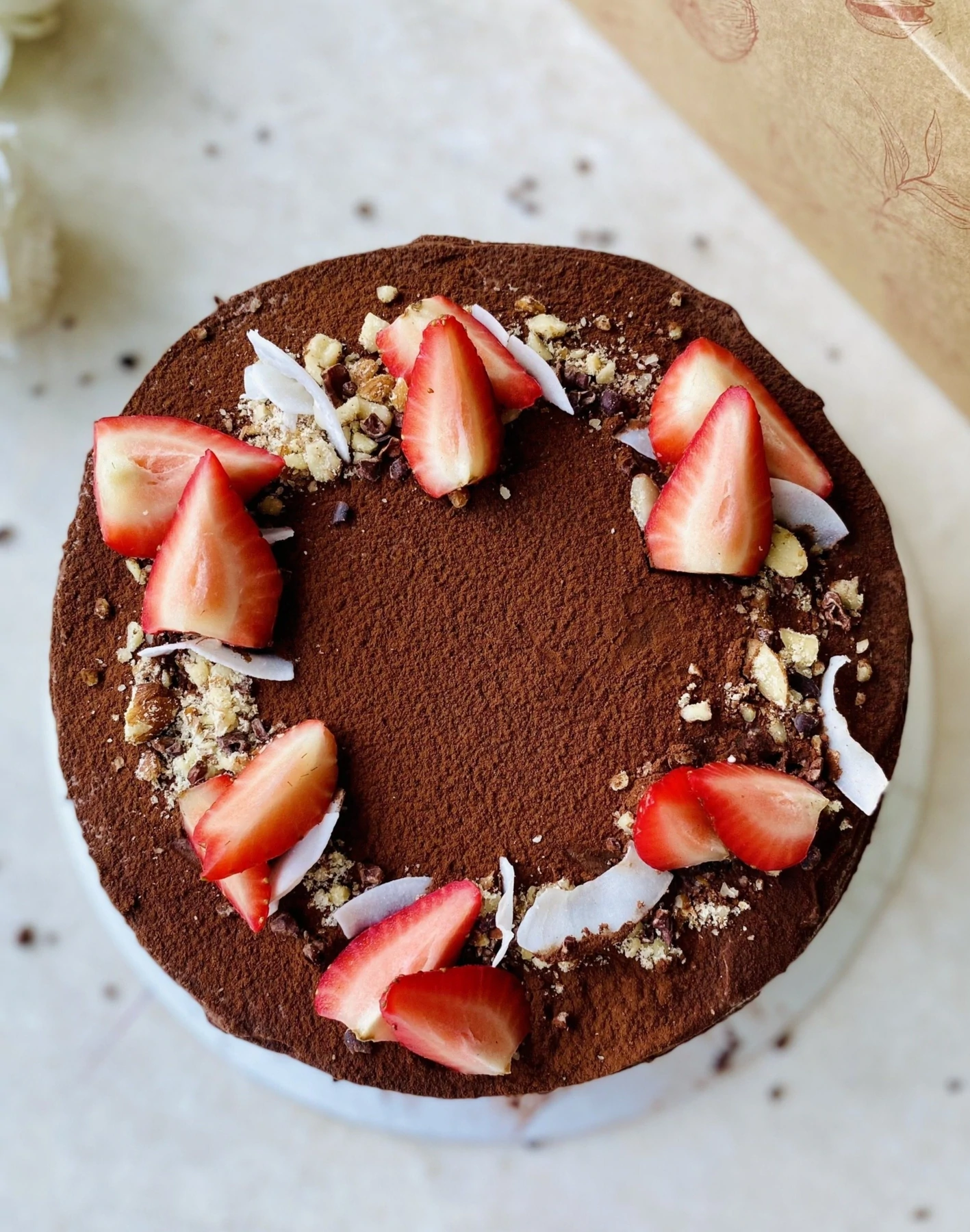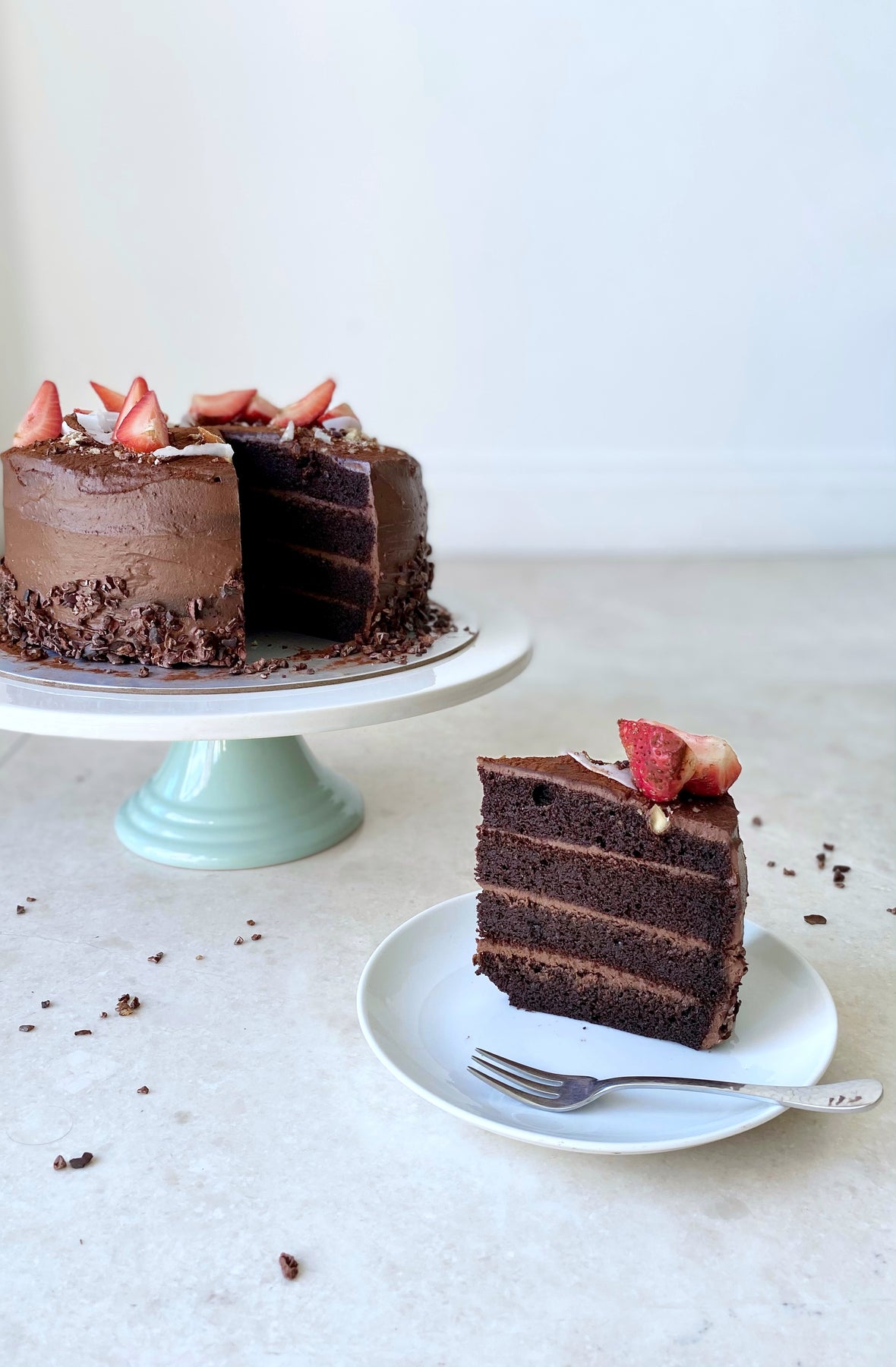 There's no celebration without cakes and you'll want to get the beautiful, handmade cakes at The Whole Kitchen that shows you care about both your dad's happiness and health.
Started in 2015 with the aim to create healthy, yet tasty foods, all of its products are made from 100% natural ingredients, and are either low in natural sugars, or have none at all. To add on, all its cakes are also gluten-free.
Besides crowd favourites like the Burnt Basque Cheesecake and the Peanut Butter Cake, The Whole Kitchen also sells various pastries and snacks that you can add to your shopping cart.
Fuzzie privilege: Members enjoy 25% off total bill for in-store and delivery purchases
Step seven: Wine & Philosophy
End the day with wine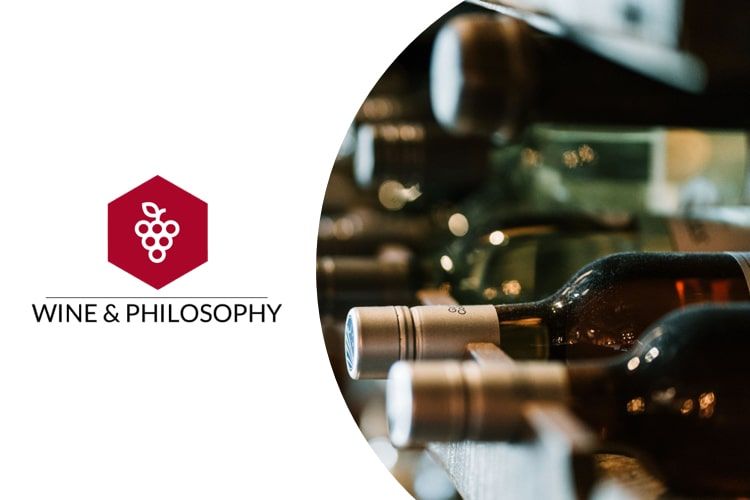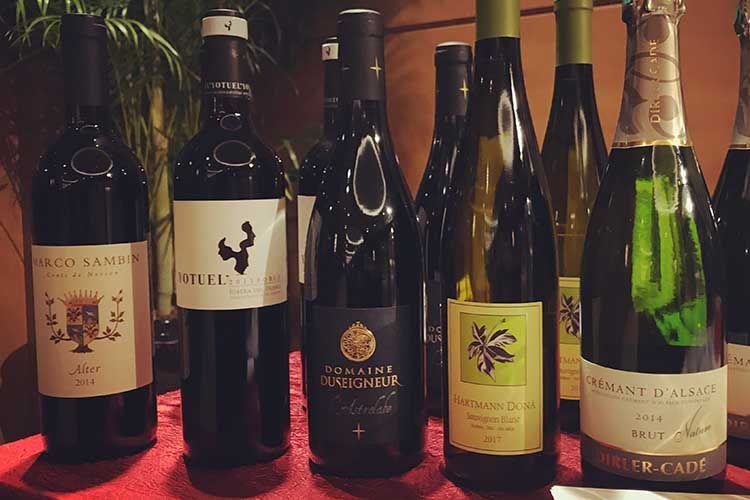 Well, there's no celebration without wine, too, you know. For an exclusive selection of high quality wines, Wine & Philosophy has you covered.
The team at Wine & Philosophy personally makes the selection from exciting wine regions, imports them directly from origin, and offers them exclusively to wine lovers in Singapore.
Their wines are made by small artisanal wineries with a focus on quality and authenticity, coupled with a concern for environmental sustainability.
Original, authentic and unique, these wines speak of their history and of the passion of their makers and are a perfect way to end the celebrations that you've planned for dad.
Fuzzie privilege: Members enjoy 20% off wine bottles.
Bonus: HealthConnexion by Farrer Park Hospital
The gift of health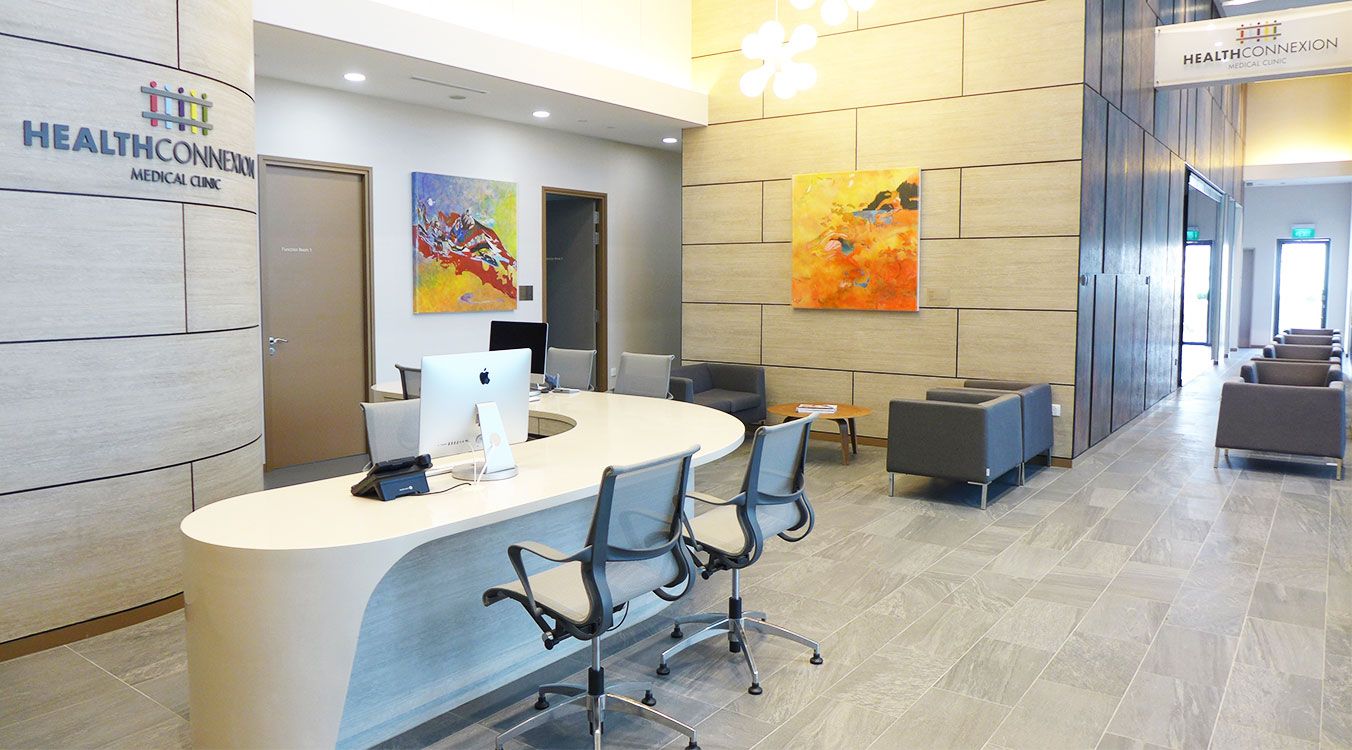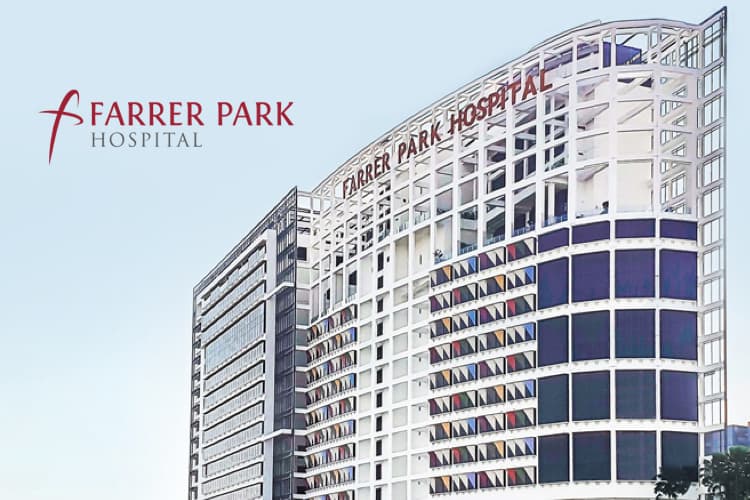 There's no better gift than the gift of health. So, express your love for dad by gifting him an executive health screening in style and comfort at HealthConnexion by Farrer Park Hospital.
HealthConnexion offers comprehensive health screening packages as well as customized solutions for individuals, corporate companies, and the medical tourist.
Stepping through the doors into the chic, modern interior of HealthConnexion, dad will find spacious high ceilings, interactive consultation rooms as well as a beautiful outdoor zen garden with spectacular views of the cityscape. He can even soak in the calming ambience of the garden while enjoying healthy refreshments served after health screenings are done.
Fuzzie privilege: Members enjoy special member rates for themselves and their family. Download Fuzzie's Health Screening Packages here
(Note: Due to the Ministry of Health's policies, we're unable to disclose in advance the actual savings that you can get with Fuzzie's privileges for medical providers until after your visit. Rest assured, though, you're definitely getting a great deal—we've negotiated hard to provide you with rates that you can't get elsewhere.)
---
About Fuzzie- The game-changing privilege club everyone is talking about
Fuzzie is an invite only, all-in-one privilege club that grants you special access to thousands of exclusive benefits on food, spas & massages, cars, staycations, gym & fitness, personal grooming, kids, pets, home, activities, dental, healthcare and many more. As a sign up bonus, you will immediately enjoy over $2000 worth of free gifts with no spending required. Easily save thousands of dollars each year with regular use as Fuzzie quickly becomes an essential part of your family's life.
If you do not have access to Fuzzie yet, check with your friends, your company HR or search online for our partners who can give you the invitation. Learn more about us.