5 vegetarian restaurants so good they'll blow your mind
Netflix's controversial documentary 'What the Health?' has seemingly got the entire world chattering about the benefits of a plant based diet. The Michelin guide stated one of 2017's biggest food trends would see vegetables becoming the new comfort food. Cauliflower steak is now a 'thing', the emergence of 'courgetti' has seen the sale of spiralizers rocket, and vegetarian restaurants are gaining serious traction. If you haven't jumped on the bandwagon, we reckon it's about time you did. Vegetarianism is in vogue and it's revolutionising the way society thinks about food. Even if you're a diehard carnivore, these five restaurants in Singapore are worthy of a visit: you'll love 'em.
So good is the Mediterranean menu at Original Sin you'd be forgiven for being oblivious to the fact it's completely vegetarian. Proving that plant-based doesn't mean rabbit food, expect hearty plates of goodness channeling Italian, Greek, and Middle-Eastern flavours. For vegetarian comfort food, Original Sin is where it's at.
Original Sin is new to Fuzzie! Buy a gift card now and receive 25% instant cashback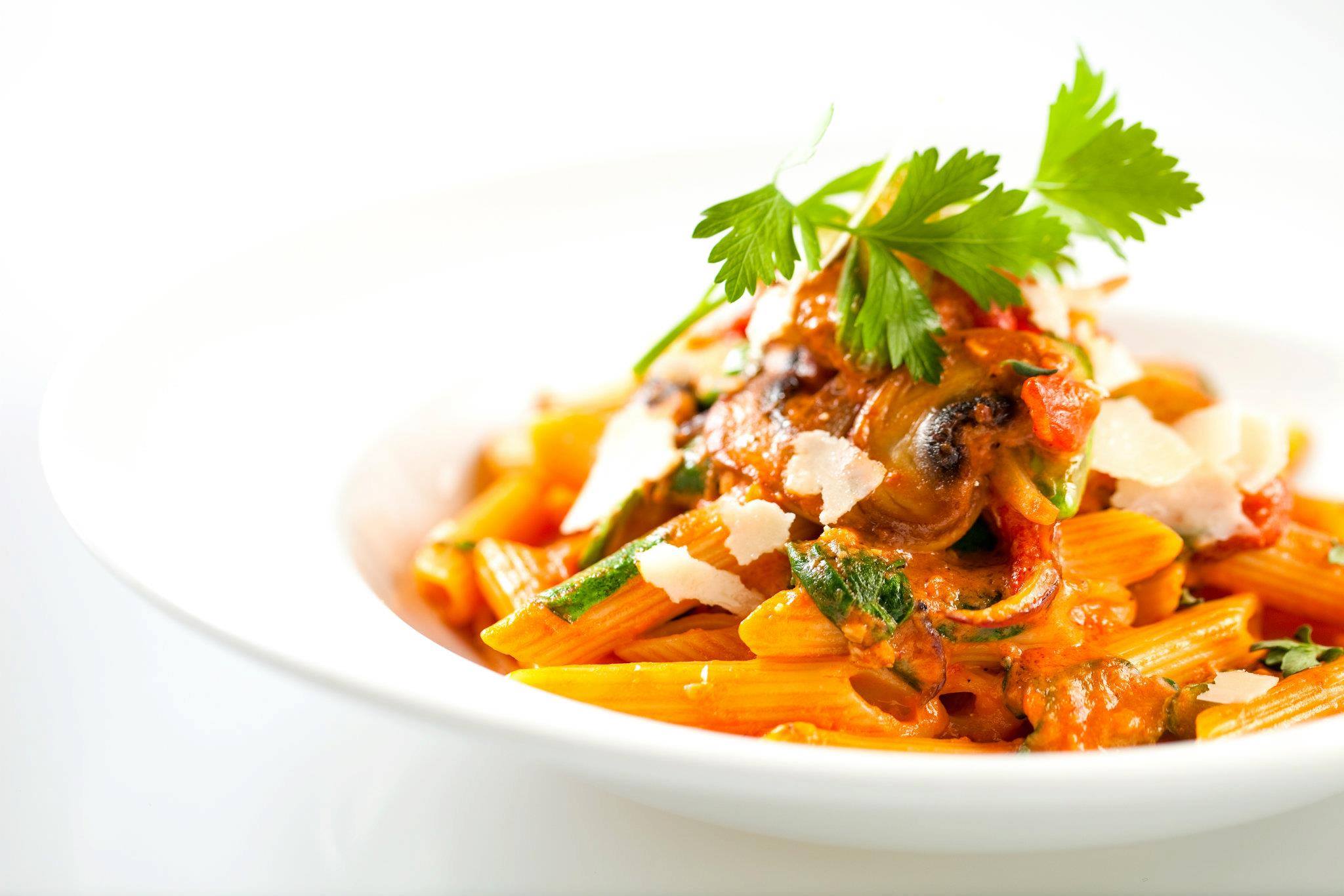 Industrial-chic interiors, an inspired menu, and a philosophy to bring sexy back to vegetables: Afterglow is our kinda place. The game-changing menu is brimming with genius meat-free ideas like macadamia nut 'hummus' and raw taco bowls topped with marinated walnut 'meat'. Singapore's raw foodie scene just got serious. And we love it.
Oh you may be a vegetarian, but that doesn't have to mean burgers are off the table. Wrap your chops around a VeganBurg(er) for a guilt-free fast-food fix. The burgers are stuffed with 100% plant-based ingredients like mushroom patties and avocado, and more crisp, fresh vegetables than you can shake a stick at. Converted at first bite? You bet'cha.
Earning itself a coveted Michelin Bib Gourmand nod earlier this year, Whole Earth is flying the vegetarian flag loud and proud. Specialising in Thai and Peranakan cuisine, they are the self-proclaimed vegetarian restaurant for non-vegetarians. And it's good value to boot.
Though not strictly veggie, red meat and cow dairy are (un)noticeably absent from the menu. Feast on the likes of zucchini pesto pasta, wholesome soups, veggie burgers, wholemeal pizzas, and more! It's healthy, it's mostly meat-free, and it tastes great #winning.
New to Fuzzie?
Fuzzie is an online shopping app that helps you save cash, every time you make a purchase! Earn up to 50% cashback whenever you buy an item from over 100 awesome brands featured on our app. Fuzzie is totally free and easy to use. Always remember: before you shop for anything, check FUZZIE first!
Subscribe to Fuzzie Blog
Get the latest posts delivered right to your inbox