Pawsome pet privileges for your furry friend
We've sourced the best petcare partners so you can give your furbabies only the best.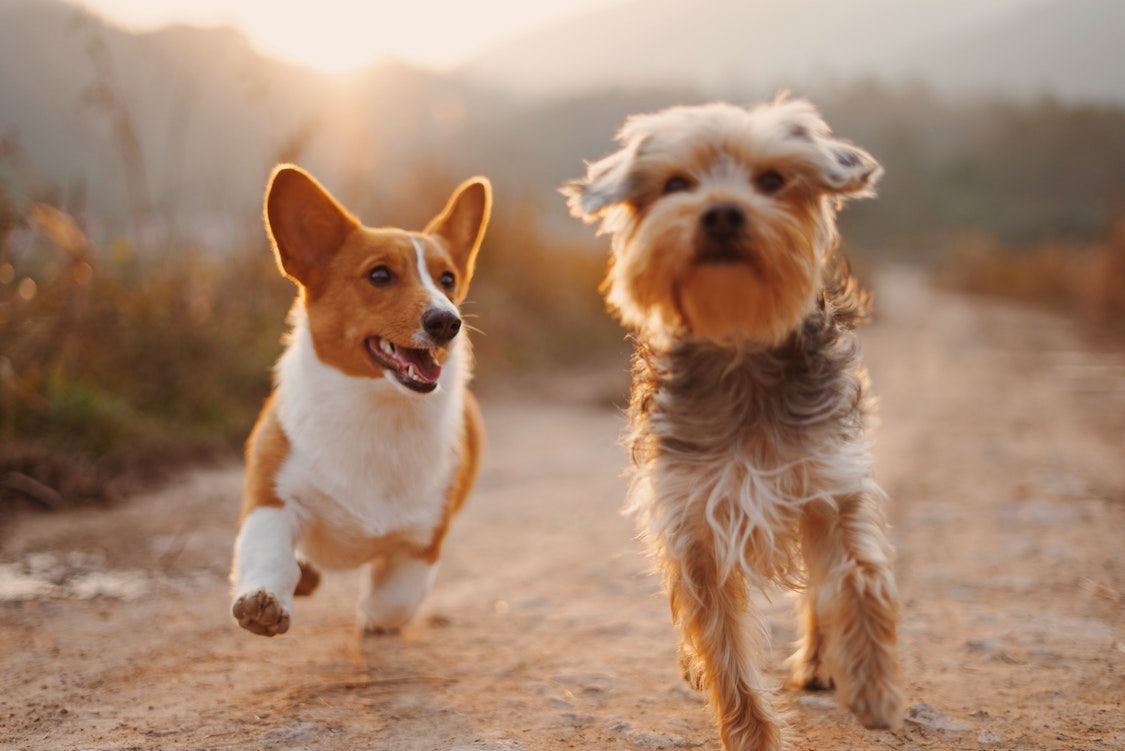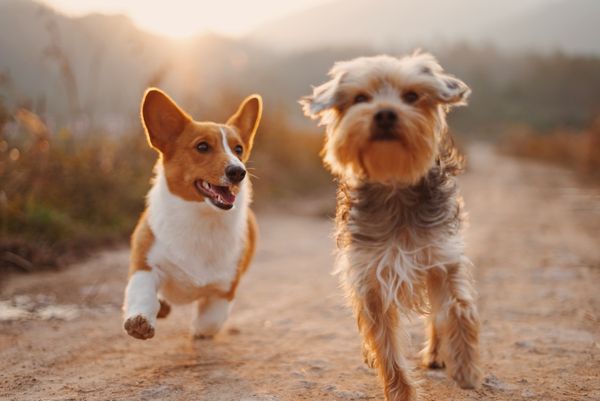 Our pets are just like family to us, and at Fuzzie, we understand completely. From taking care of our furry friend's diet, keeping them looking purr-fectly groomed, to ensuring the very best veterinary care for them, we pet owners are willing to give only the best to our four-legged fur babies.
At Fuzzie, we've sourced some of the best petcare partners to cover almost every aspect of your pet's daily needs. Keep reading to find out more: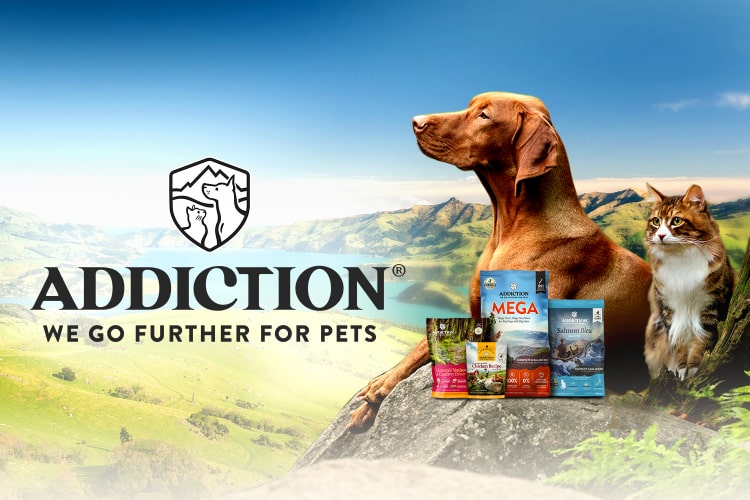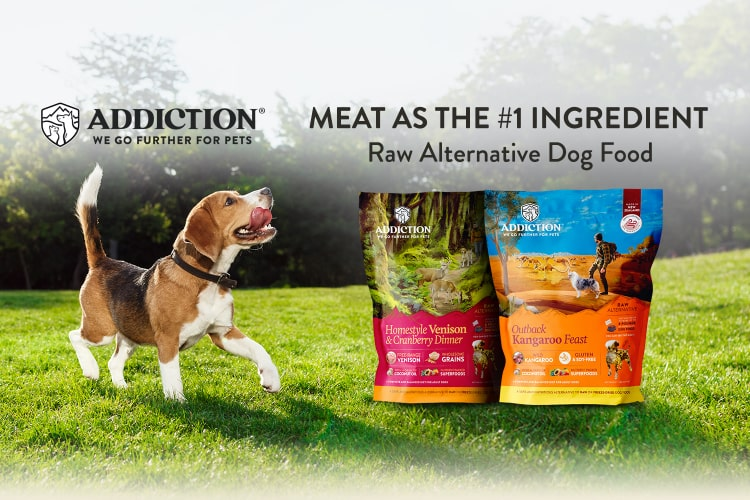 Recognised as one of the highest quality pet food brands in the world, this New Zealand-based brand is specifically designed to meet the dietary needs of domestic dogs and cats.

Made of premium meats, Addiction uses alternative veterinarian-recommended protein sources from free-range and cage-free animals raised without antibiotics or hormones. Fruits and vegetables are also organically grown, free from insecticides and chemical fertilisers.
Fuzzie Privilege: 35% off regular priced items
Location: Online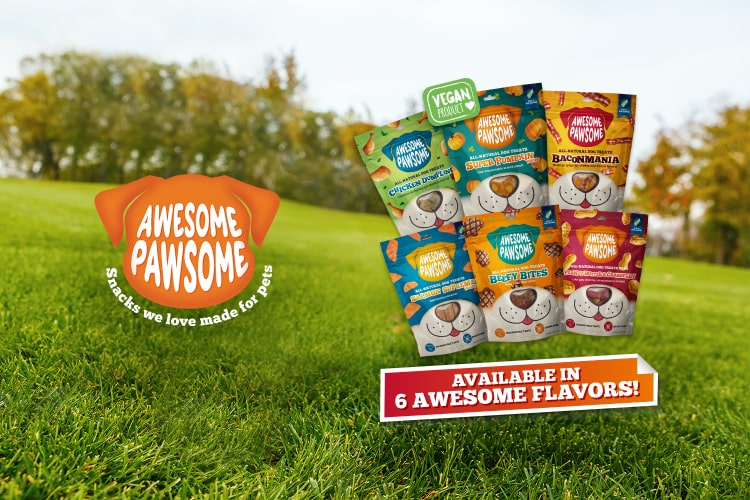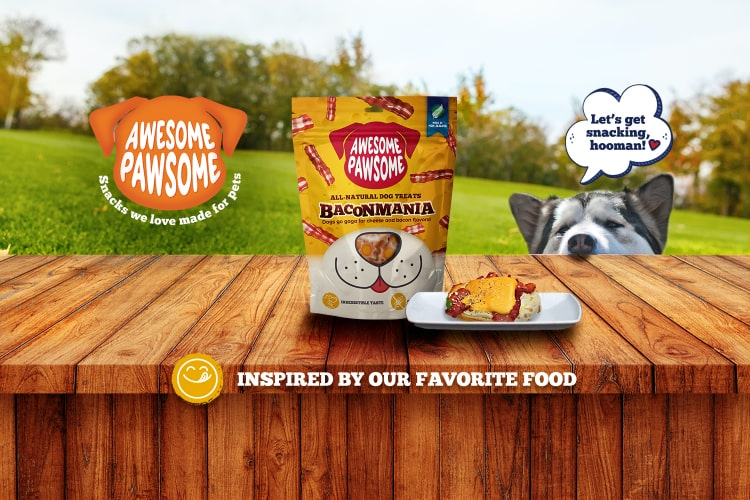 Made in New Zealand, Awesome Pawsome might just be your dog's all-time favourite dog treats. These all-natural dog treats come in scrumptious flavours like Baconmania, Peanut Butter & Cranberry, and even vegan options like Super Pumpkin Recipe. All of Awesome Pawsome's treats are also grain and gluten-free, making them easily digestible for your dog.
Fuzzie Privilege: 35% off regular priced items
Location: Online
Wishbone - Natural Artisan Pet Food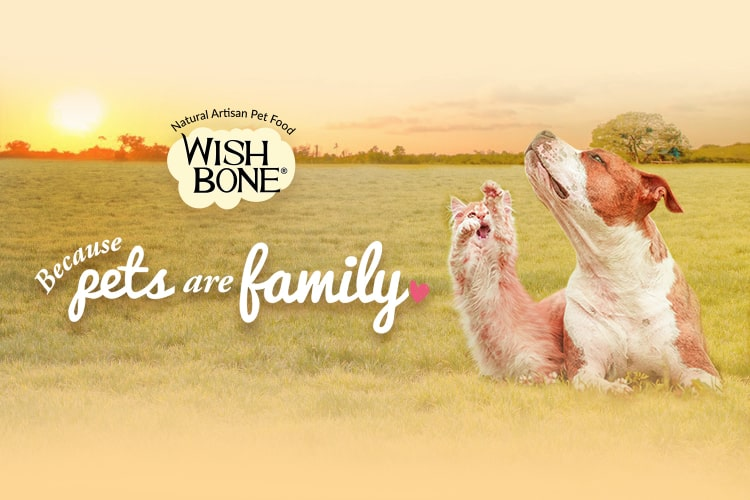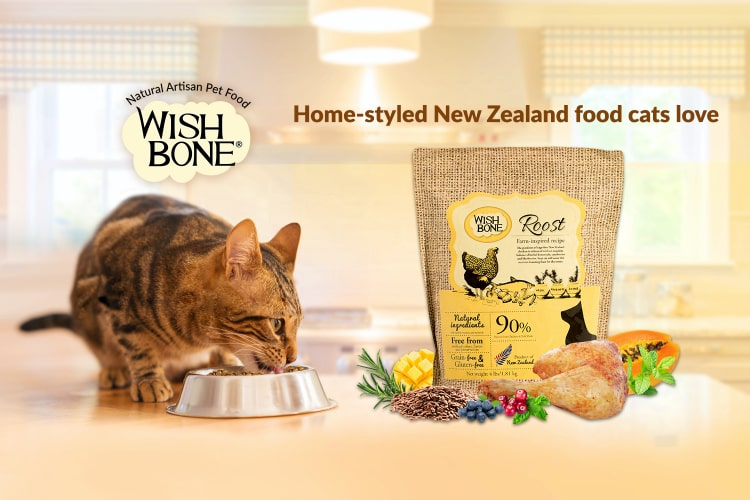 For the pet that you treat just like family. All food is cooked in small, single batches and in its unique healthy, home-style cooking packed full of flavours. Dogs and cats alike can enjoy free-range grass-fed New Zealand lamb, with a harmonious blend of blueberries, cranberries, papayas and summer mangoes.

Fuzzie Privilege: 35% off regular priced items
Location: Online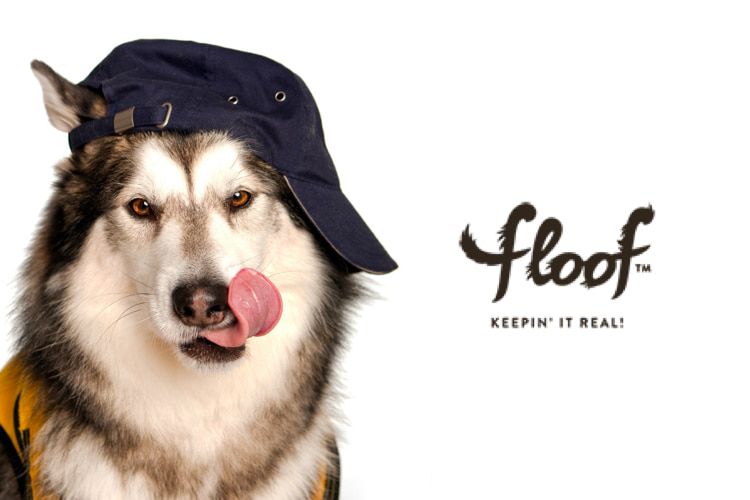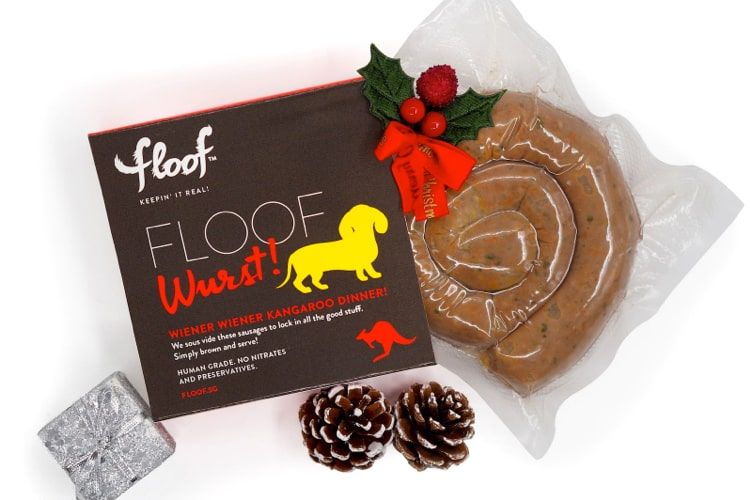 Founded by a Singaporean dog lover who lost her dog due to renal failure, possibly due to his life-long diet of commercial dog food. On a mission to give dog owners an accessible diet consisting of fresh, nutritious feed, Floof is one of the few dog food manufacturers that use the 100% free-range kangaroo meat – lean, rich in good fats, and an excellent and flavourful source of protein.

Fuzzie Privilege: S$10 off and a free Floof dog beer on orders above S$80
Location: Online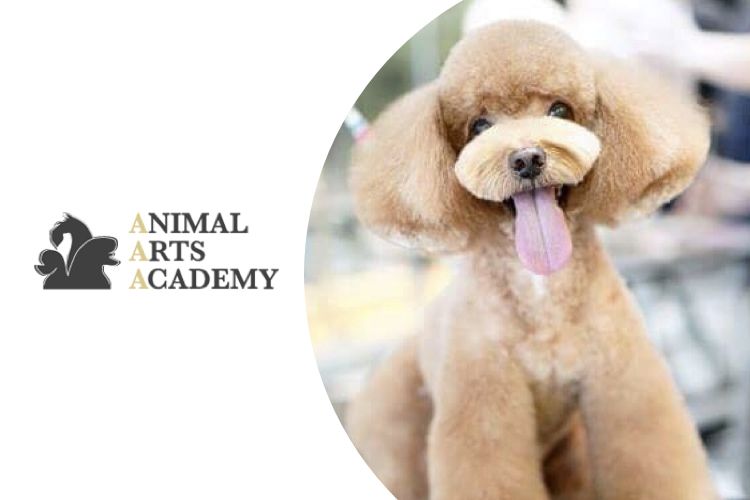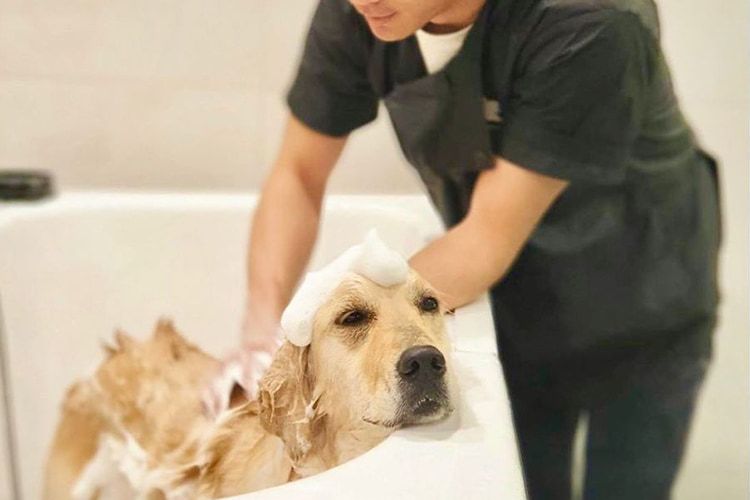 With the holiday season approaching, you might want to pamper your furry friend with a new 'do – perhaps even with pet-friendly fur dyes in snazzy colours. Who better to entrust your pet to than to a team led by Kingsly Tan, a master groomer certified by the Singapore Kennel Club and an A-class groomer with the Kennel Club of Taiwan? Conveniently nestled in Serangoon Gardens, you could drop your pet off for a grooming session while you grab lunch at Chomp Chomp, or grab 50% off 2-way pet transport, courtesy of Fuzzie. You're welcome!

Fuzzie Privilege: 25% off your first pet grooming and spa service, 10% off return visits
Location: Balmoral Plaza, Vivo City, Serangoon Gardens, Kembangan, The Star Vista, Nexmall
Happy Vet - Singapore's Mobile Vet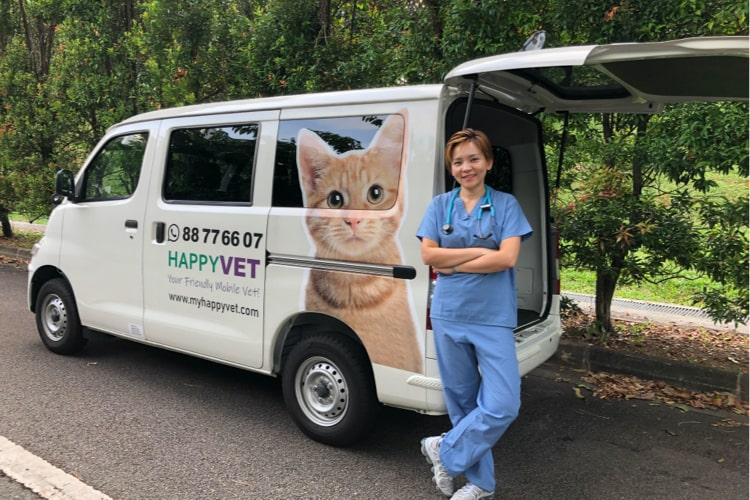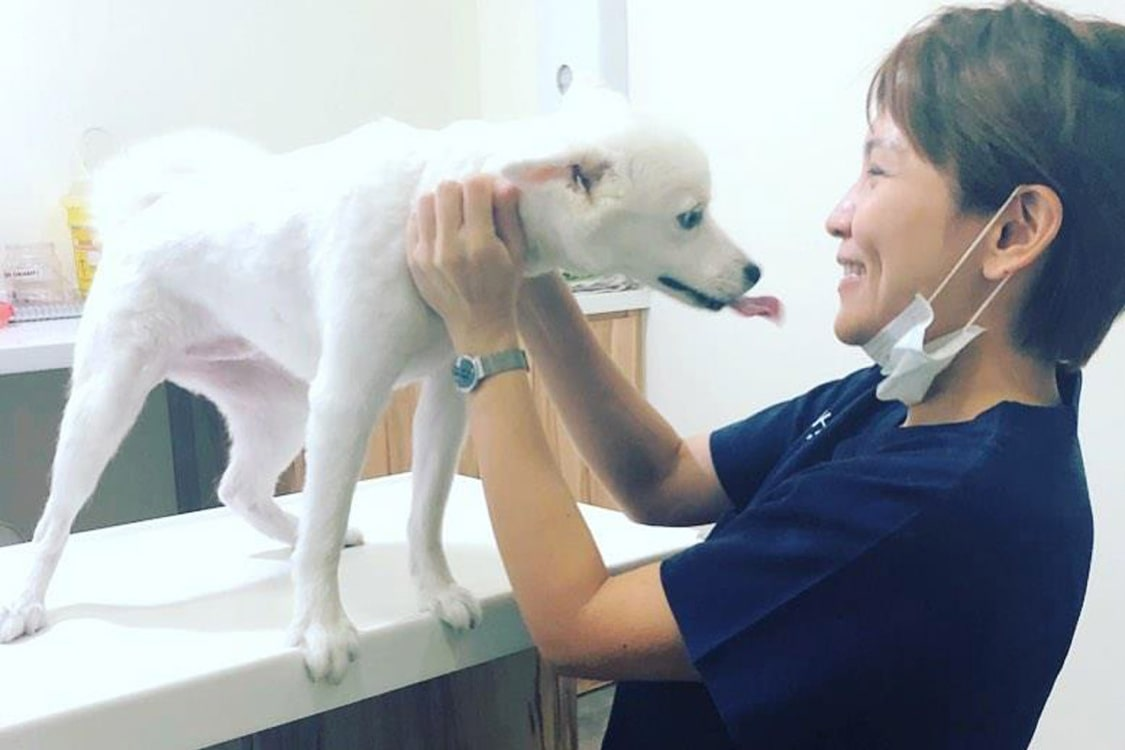 Trips to the veterinary clinic can be a traumatising and frightening experience for our furkids – even if it's just for a regular checkup. Thankfully, Happy Vet is a mobile vet service that brings the care your pets need to your home, where your pets feel most comfortable and secure. With teleconsults starting at just S$25, and peak-period housecalls starting at S$185, these Fuzzie-exclusive rates are a small price to pay to ensure a fuss-free and happy vet experience for your pet. Services are extensive too, from vaccinations, joint injections, blood tests, to ear, skin and nail treatments.
Fuzzie Privilege: Special member rates across various services (check your Fuzzie App for details)
Location: Online
Rehab Vet - Full-fledged animal rehab clinic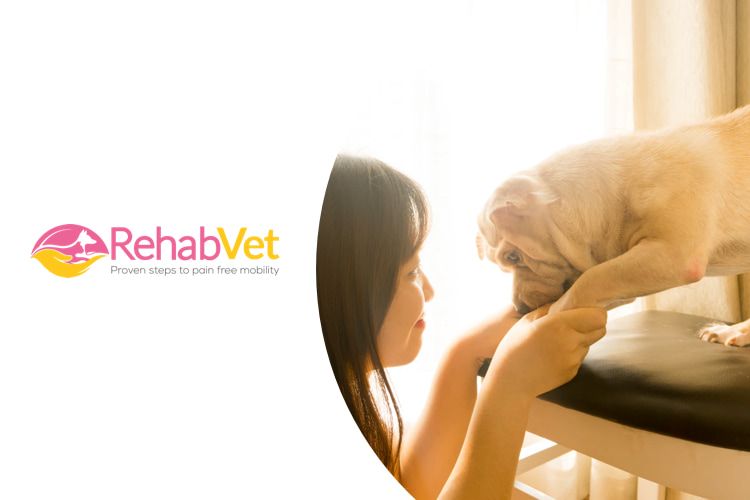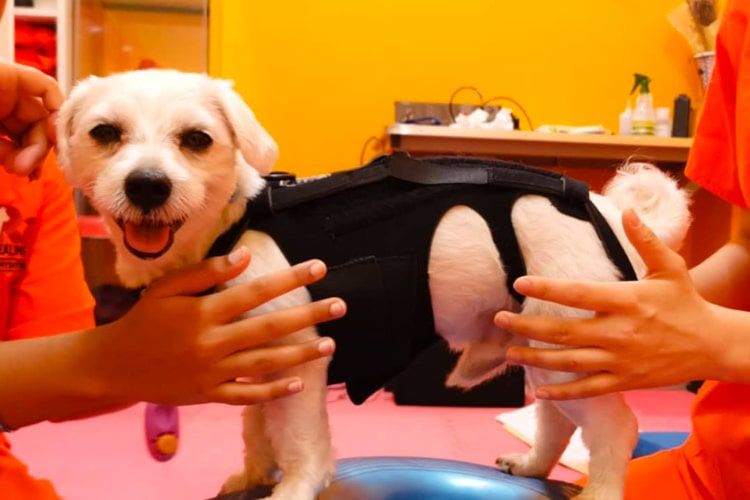 Geriatric, post-operative and palliative care that are often neglected in conventional veterinary clinic settings. Enter: Rehab Vet, Singapore's first full-fledged animal rehabilitation centre that offers the widest range of physical therapy. At Rehab, they aim to provide your pets with complementary support therapies that enable them to live a pain-free and quality life with scientifically-proven holistic rehabilitation plans, designed specially for your furry friend.
Fuzzie Privilege: 60 min Consult with Deep Analysis for $97.50 (UP $195) and special offers on various packages (check your Fuzzie App for details)
Location: Serangoon
---
About Fuzzie- The game-changing privilege club everyone is talking about
Fuzzie is an invite only, all-in-one privilege club that grants you special access to thousands of exclusive benefits on food, spas & massages, cars, staycations, gym & fitness, personal grooming, kids, pets, home, activities, dental, healthcare and many more. As a sign up bonus, you will immediately enjoy over $2000 worth of free gifts with no spending required. Easily save thousands of dollars each year with regular use as Fuzzie quickly becomes an essential part of your family's life.
If you do not have access to Fuzzie yet, check with your friends, your company HR or search online for our partners who can give you the invitation. Learn more about us.