Adventure in Arab Street: All the hot privileges in the area
Arab Street is a vibrant neighbourhood known for its eclectic attractions. It is also home to the national monument, the majestic Masjid Sultan. You would not want to miss out on all the hot Fuzzie deals in the area.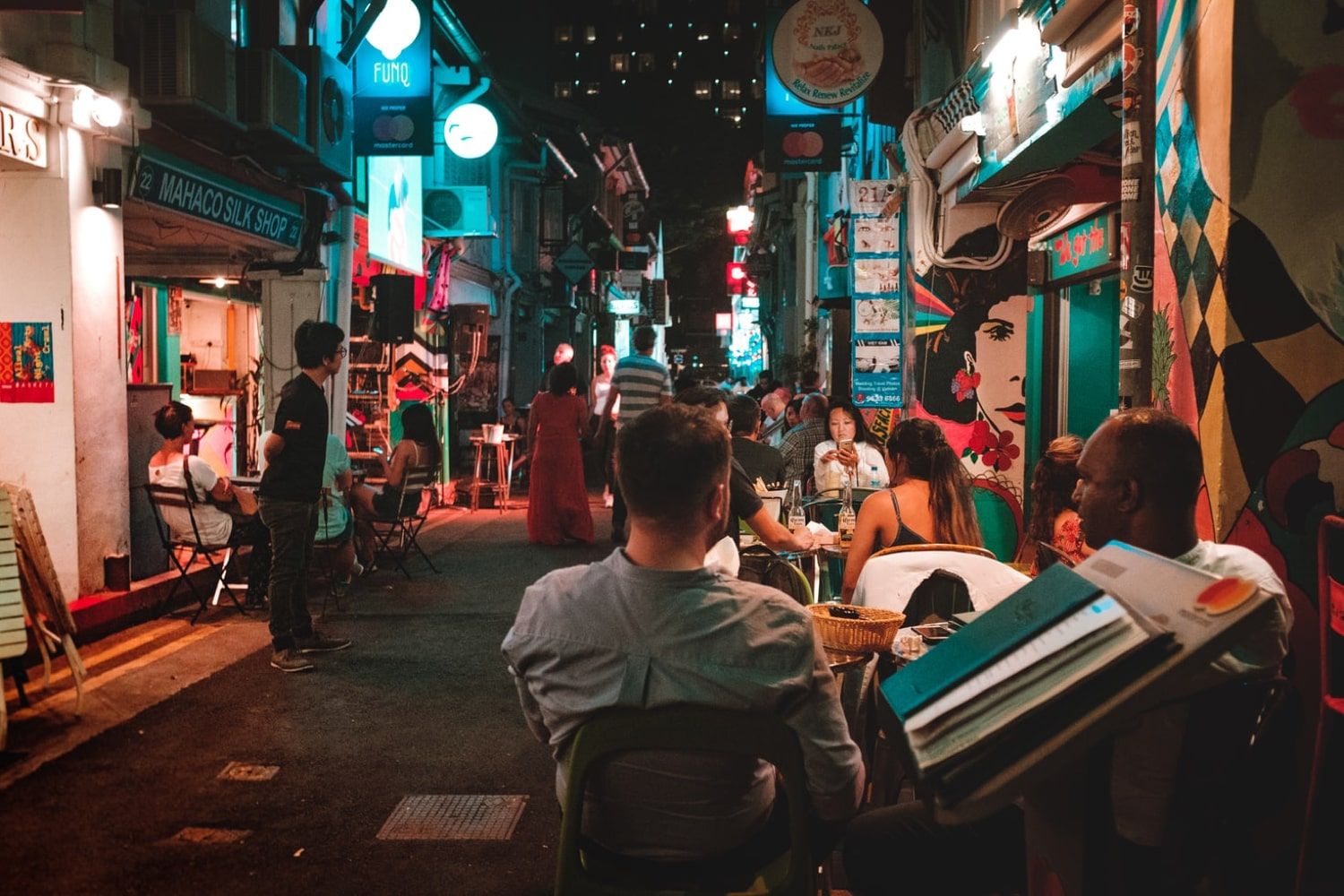 Updated 28 Jul 2023
Arab Street and the larger Kampong Glam area are more than what initially meets the eye. Besides a shopping hotspot, it is also a vibrant neighbourhood with eclectic attractions: Authentic cuisines, cultural sites, and entertainment. It is home to the national monument, the majestic Masjid Sultan. Arab Street is perfect for a whole day getaway, where you can snatch up all the hot Fuzzie deals along the way.
Here are the Fuzzie partners in and around Arab Street for you to experience:
Fun getaway for exploring the area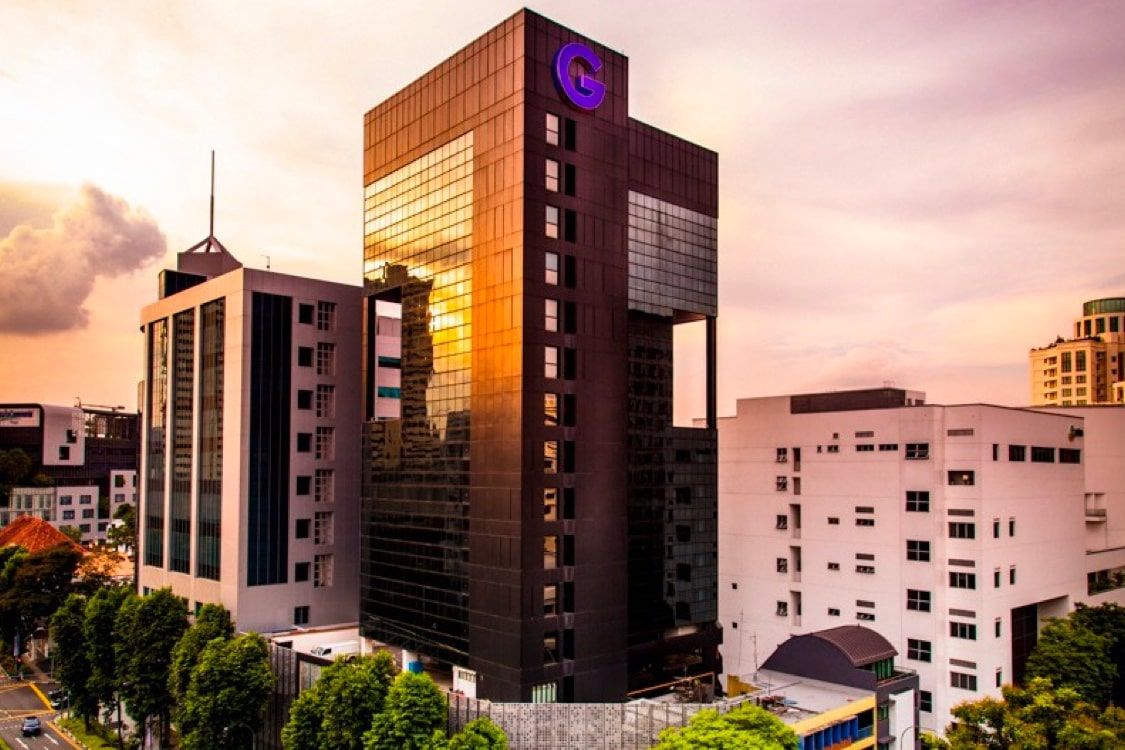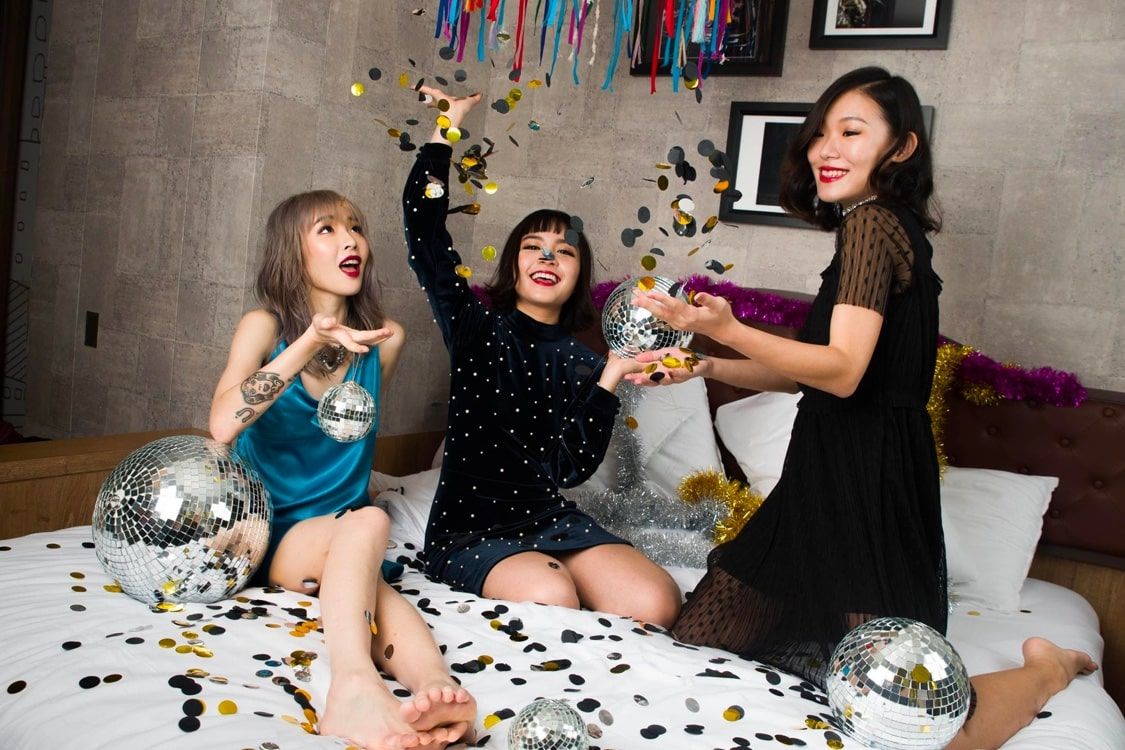 Hotel G is a fun, trend-setting hotel that will help you to recharge with their hip fitness facility, throw a cool party with close friends or spend quality time with your partner. Located in Bugis, the hotel is a launching pad to see sights such as the bustling Bugis street, nurse cups of coffee in cafes, visit temples, watch art performances or go shopping in the malls.  An echo to the street vibes, the vintage décor imbues a sense of nostalgia and lovely backdrops for your Instagram photos.
Your exclusive Fuzzie Staycay Package includes:
Up to 50% off room rates from S$150++/night for Sun-Thu (UP $300++) and S$160++/night for Fri & Sat (UP $320++)
Daily breakfast for 2
Late check out and early check in benefit (subject to room availability)
Complimentary parking
15% off a la carte food items at their famed restaurants
Fuzzie privilege: 2D1N Fuzzie Staycay Package from $150++ (UP $300++)
Bonus: Combine with Fuzzie's F&B privilege for their restaurants:
25 Degree Burgers: 15% off a la carte food + free glass of wine for each paying diner (dine in)
Ginett Restaurant & Wine Bar: 20% off a la carte food + free glass of wine for each paying diner (dine in), 1 for 1 wine bottle (takeaway)
Family-friendly holiday experience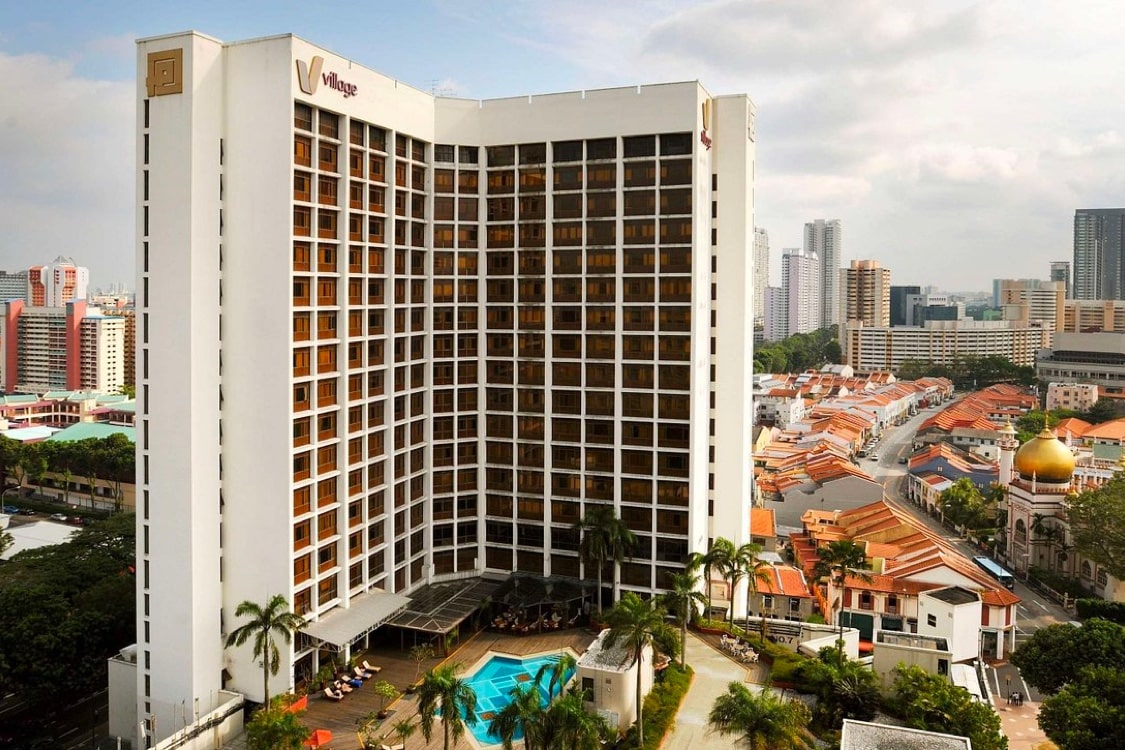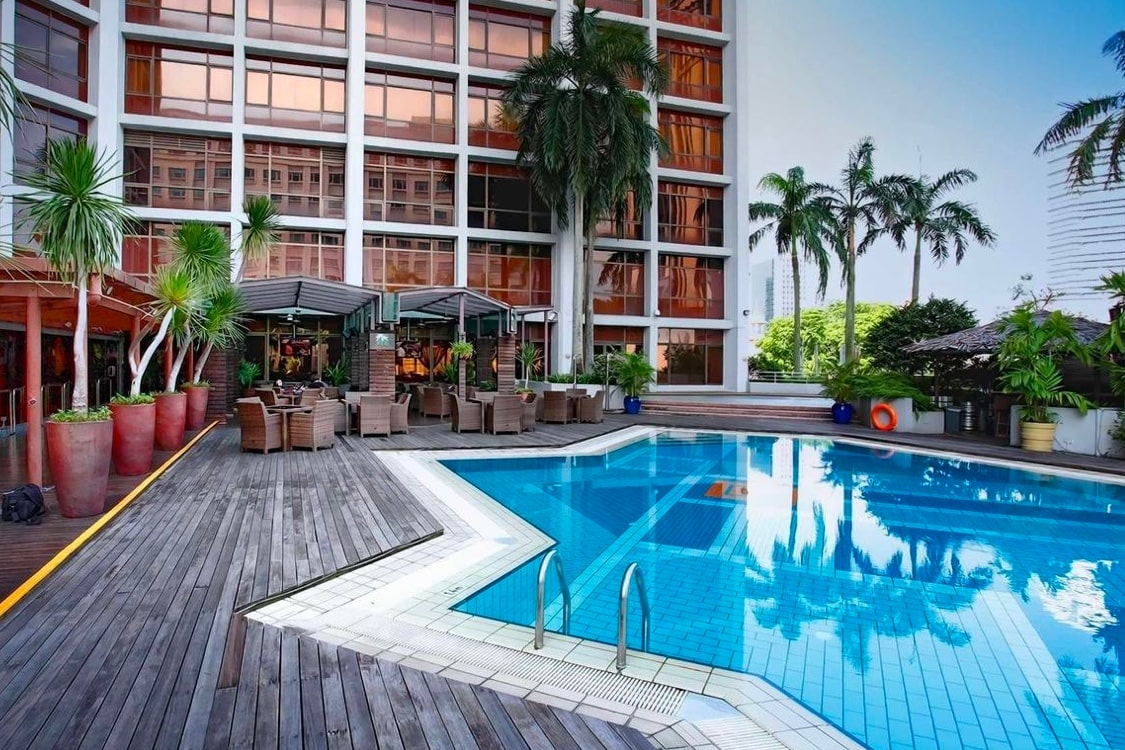 Village Hotel Bugis is situated at the crossroads of Singapore's Arab, Peranakan and Indian enclaves and right next to Bugis MRT. As well as spacious rooms, the hotel offers amenities such as a gym and a pool. For those looking for a hotel that's super kids-friendly, Village Hotel Bugis offers themed rooms for kids to make their stay fun and unique. Your little ones will also benefit from the special toiletries they provide.
Explore the side streets of Kampong Glam, Bugis Village and Haji Lane, which have many small boutique outlets with fashion labels that cannot be found in malls, and you'll be spoilt for choice with restaurants, bars and cafes.
AWARD: TripAdvisor Travellers' Choice Award 2021 (Best of the Best)
Your exclusive Fuzzie Staycay Package is worth S$495 and includes:
Special Deluxe Room rates: S$205 nett/night (Fri & Sat), S$225 nett/night (Sun-Thu)
Daily breakfast for 2
Complimentary parking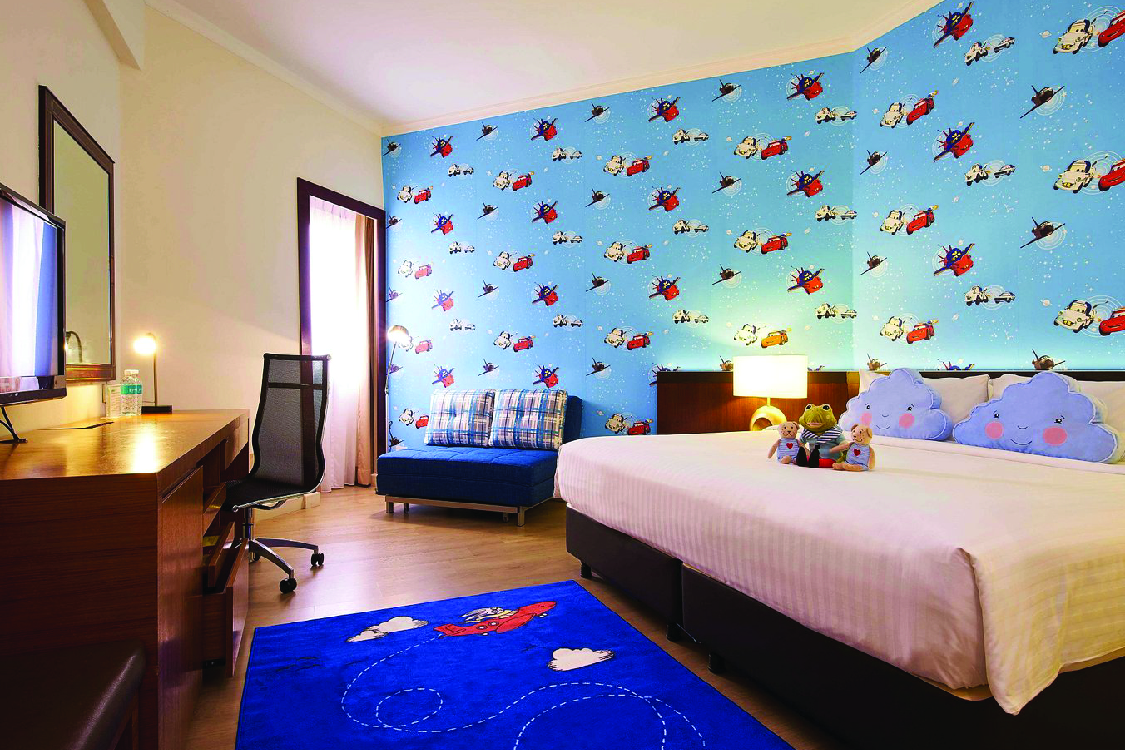 Fuzzie privilege: 2D1N Fuzzie Staycay Package from $205 nett (UP $495)
Chill steakhouse, newly opened at Arab Street by TV celebrity Chef Amri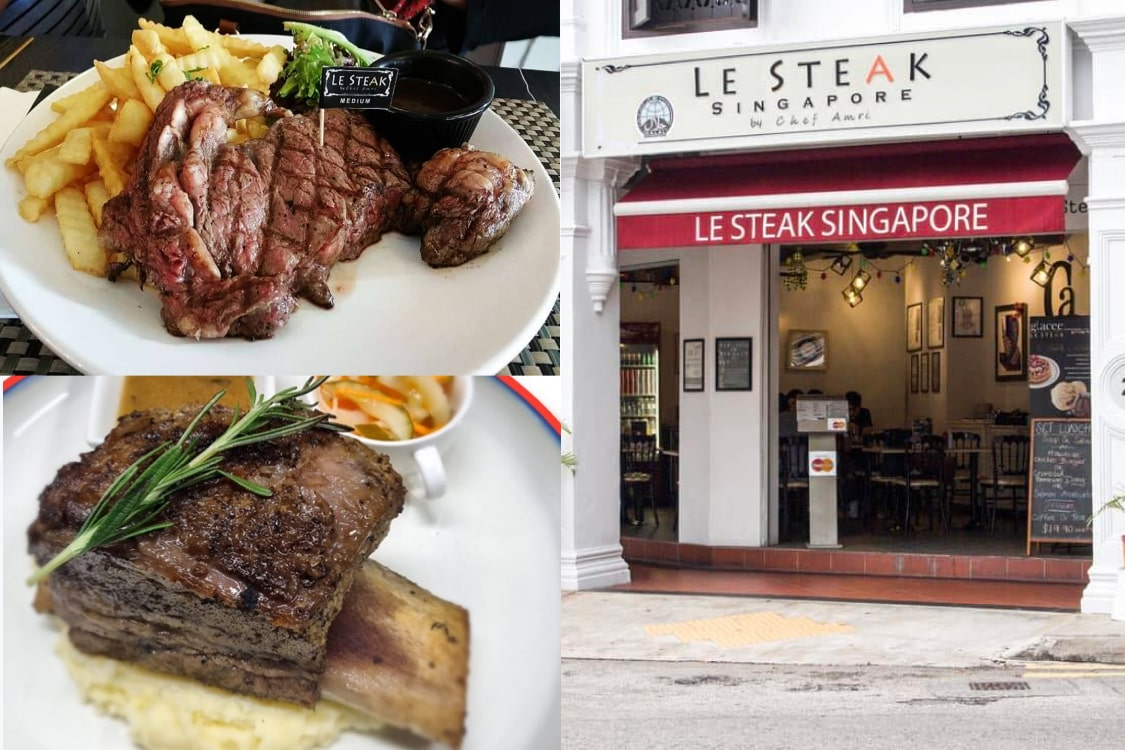 Finding an affordable and delicious halal steak in Singapore can be difficult. Chef Amri Azim comes to the rescue with his fine dining experience, all at a price that won't break the bank.
When it comes to steaks, the Australian M6 grade Wagyu beef is a premium choice. However, if you prefer more affordable options, you can try the Angus beef sirloin steak or the burger, both served with two sides.
For those craving something other than grilled meat, Le Steak also offers pastas and grilled fish. Don't forget to save room for dessert, as they have options like lemon curd tarts and Belgian waffles.
NEWLY OPENED: This is their brand new outlet, moving house from Jln Kayu.
Fuzzie privilege: 25% off total bill
Permata Singapore (Halal)- not available for the month of May 2023
Progressive Nusantara cuisine by celebrity chef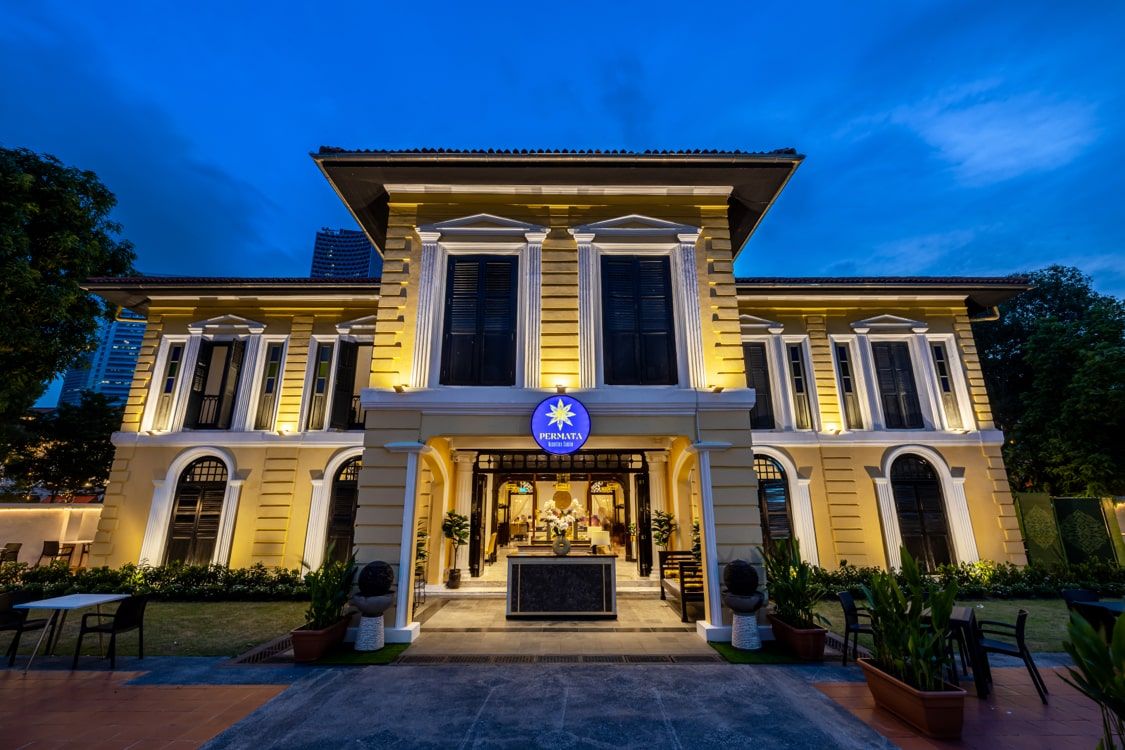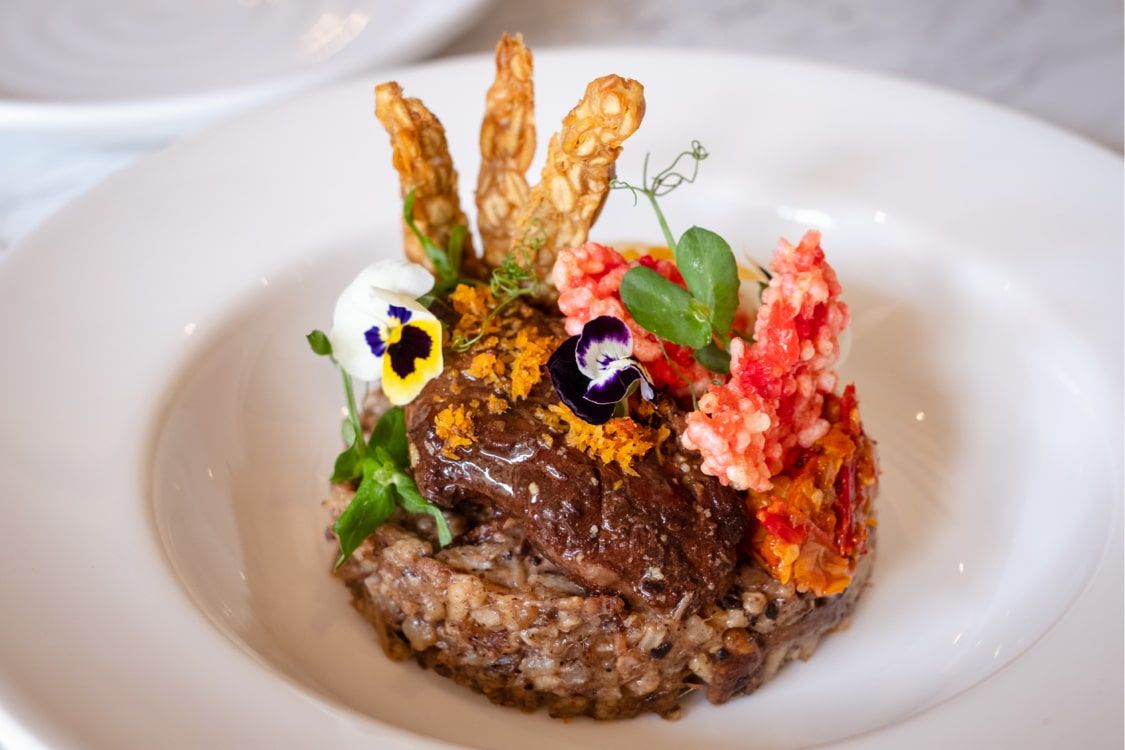 Permata is an all new halal foodie hot spot nestled in the former historic mansion Gedung Kuning in Kampong Glam. Helmed by famed celebrity Chef Mel Dean, Permata serves up progressive Nusantara cuisine, filled with a rich blend of indigenous and modern flavours. Start with appetising Kerabu salads, and satisfy your taste buds with their signature Ulam rice balls and Asam Pedas mussels.
Fuzzie privilege: 3 Course Fuzzie Menu for 1 person for $52++ (UP $67++) for dine-in- see the Fuzzie App for details
An authentic Lebanese experience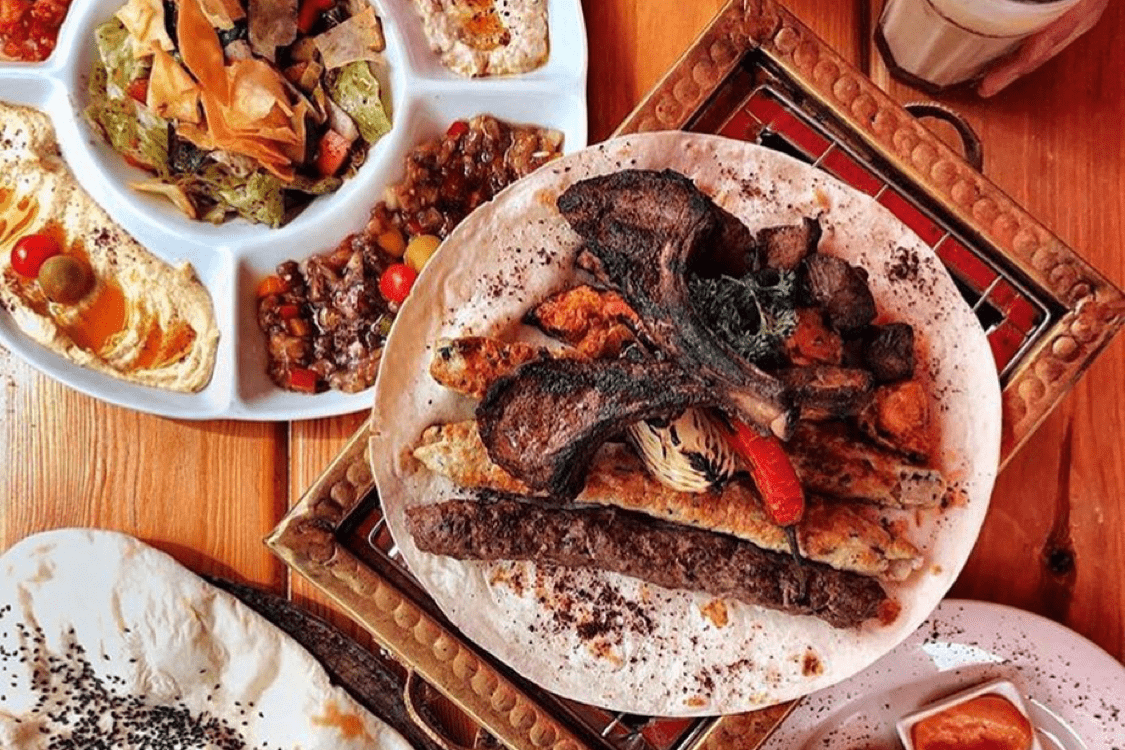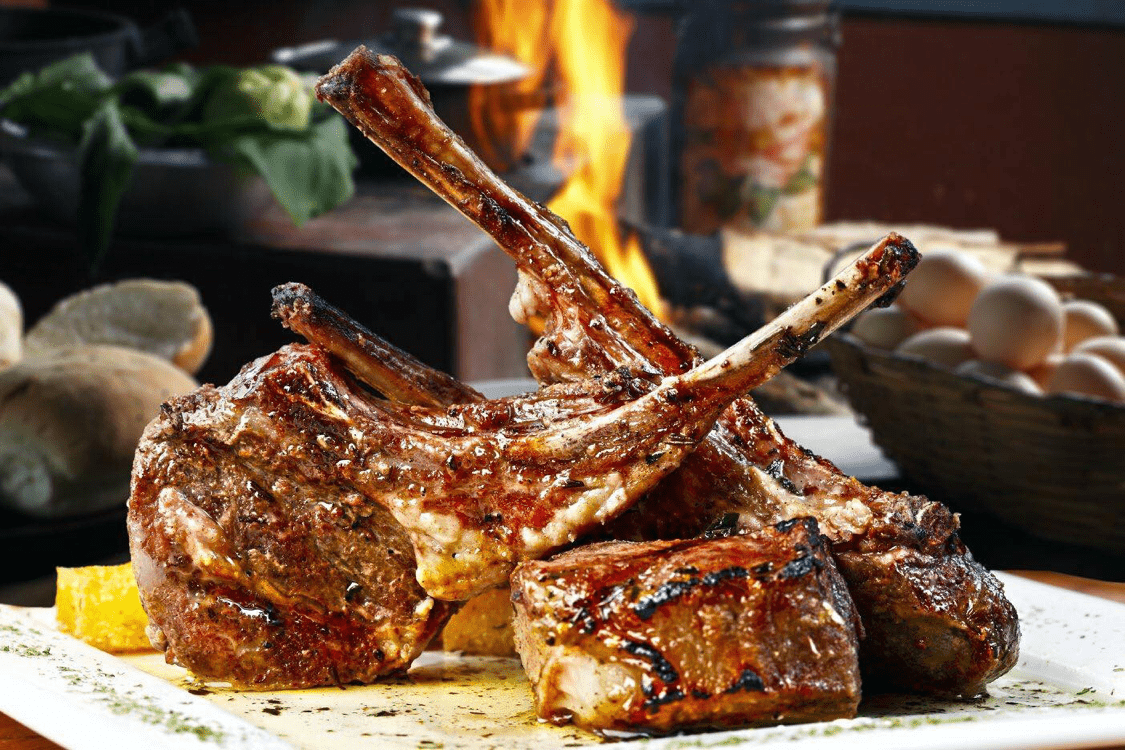 Located just a stone's throw away from the Masjid Sultan in Kampong Glam, Byblos Grill is known for its authentic Lebanese and Turkish cuisine cooked by Lebanese Master Chef Mohamad Slim. Bite into chunks of juicy beef steaks, mixed grills, and koftas prepared from his special recipe as you take in the striking view of the Sultan Mosque.
You would also enjoy its distinctly Lebanese-style décor, featuring velvety red seats and curtains for a rich cultural experience.
Fuzzie privilege: 25% off total bill & 1 free signature Kunefe dessert worth $15 (dine-in & takeaway), 25% off total bill (delivery)
The ultimate nail pampering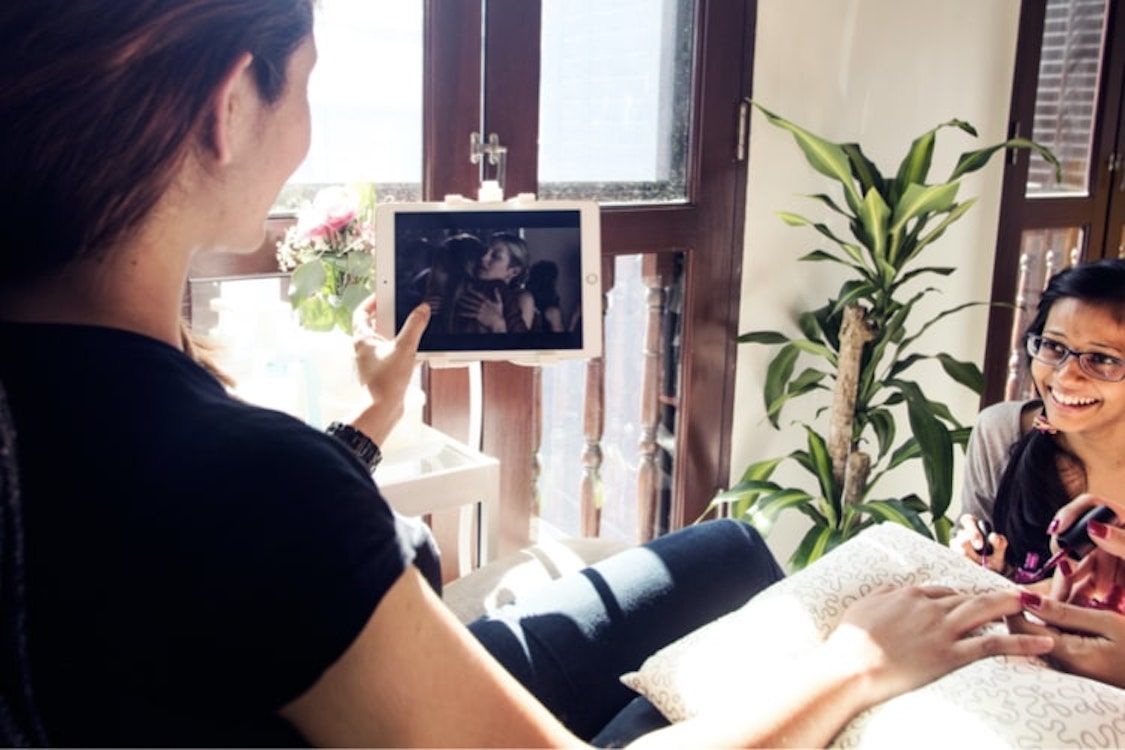 The Nail Social believes in taking care of your aesthetics and well-being. Pamper yourself the healthy way with their strictly non-toxic manicures and pedicures that come in a plethora of lovely designs. Going above and beyond, they even let you catch your favourite Netflix shows on their handy iPads, positioned tactically on stands for the most comfortable viewing, while they work their magic on your nails.
If you need any more reasons to pamper yourself, Nail Social is also a social enterprise that trains and hires local marginalised women with a higher barrier to employment.
Fuzzie privilege: Complimentary Quickie Pedicure worth $18 on weekday (top up $30 for Signature Pedicure and $50 for Signature Pedicure + Manicure), 20% off a la carte services (weekday), 10% off a la carte services (all day)
Wholesome cafe + socially conscious shopping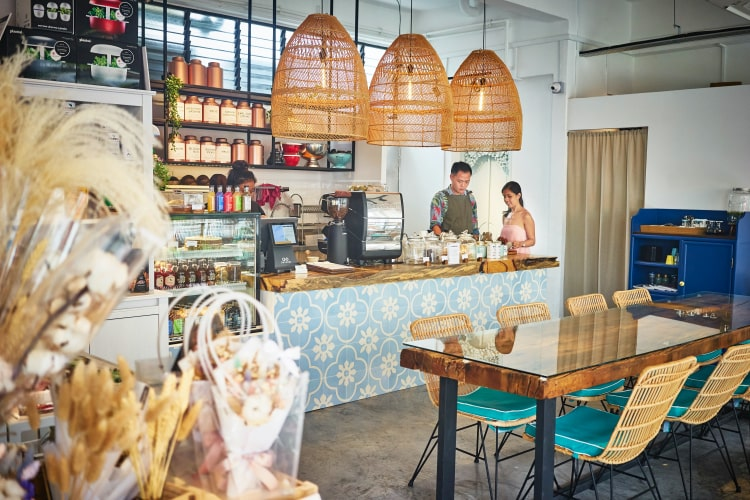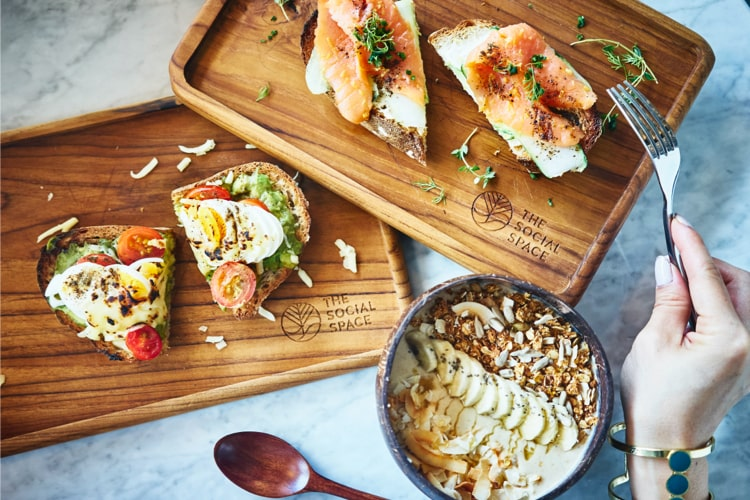 Socially conscious, multi-concept store with a cafe offering wholesome food, fair trade retail and nail salon all in one. Relax and unwind here and pick up trendy and eco-friendly accessories for you and your home.
Besides the vibrant atmosphere, The Social Space also offers set menu items perfect for brunch and afternoon tea:
[Mon-Fri] 1 for 1 Double Open-Face Toast + Homemade Lemonade Set worth up to $21
[All day] 1 for 1 Smoothie Bowl & Homemade Lemonade Set for $19 (UP $38)
Fuzzie privilege (food): 1 for 1 Fuzzie set menu (dine-in & takeaway)
Fuzzie privilege (retail): $20 off min spend $140, $10 off min spend $80, $5 off min spend $50
Dollop Automat - Instant Photo Booth Prints
15 mins of unbridled fun in your own photo booth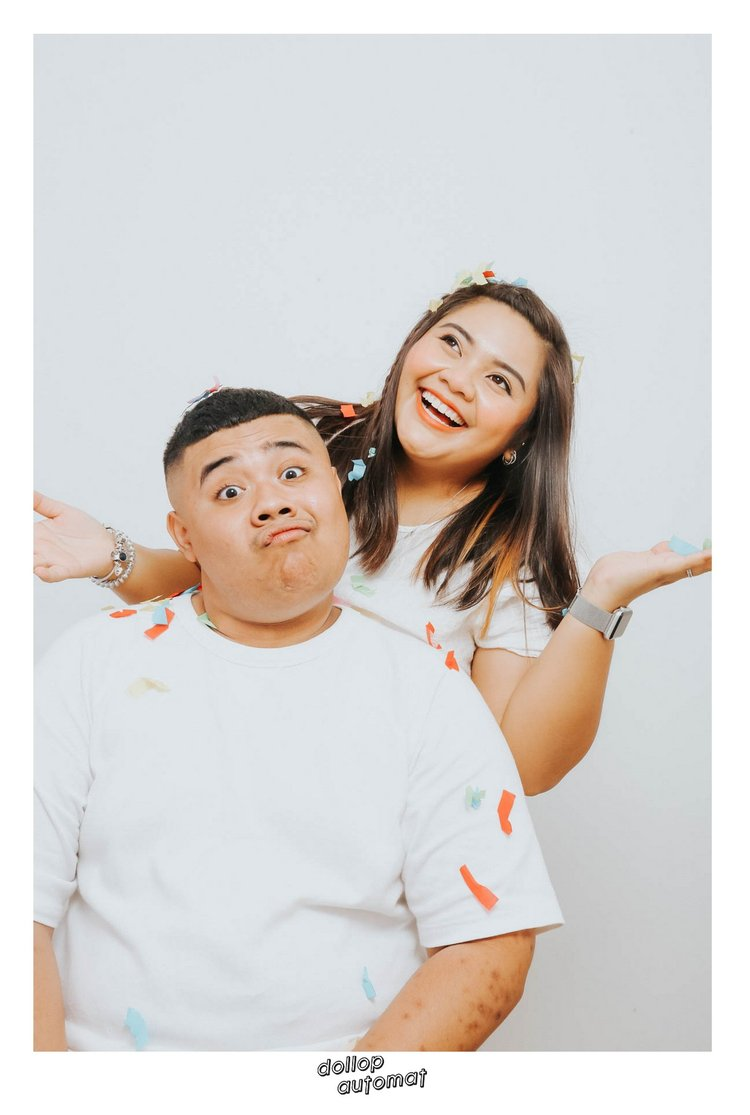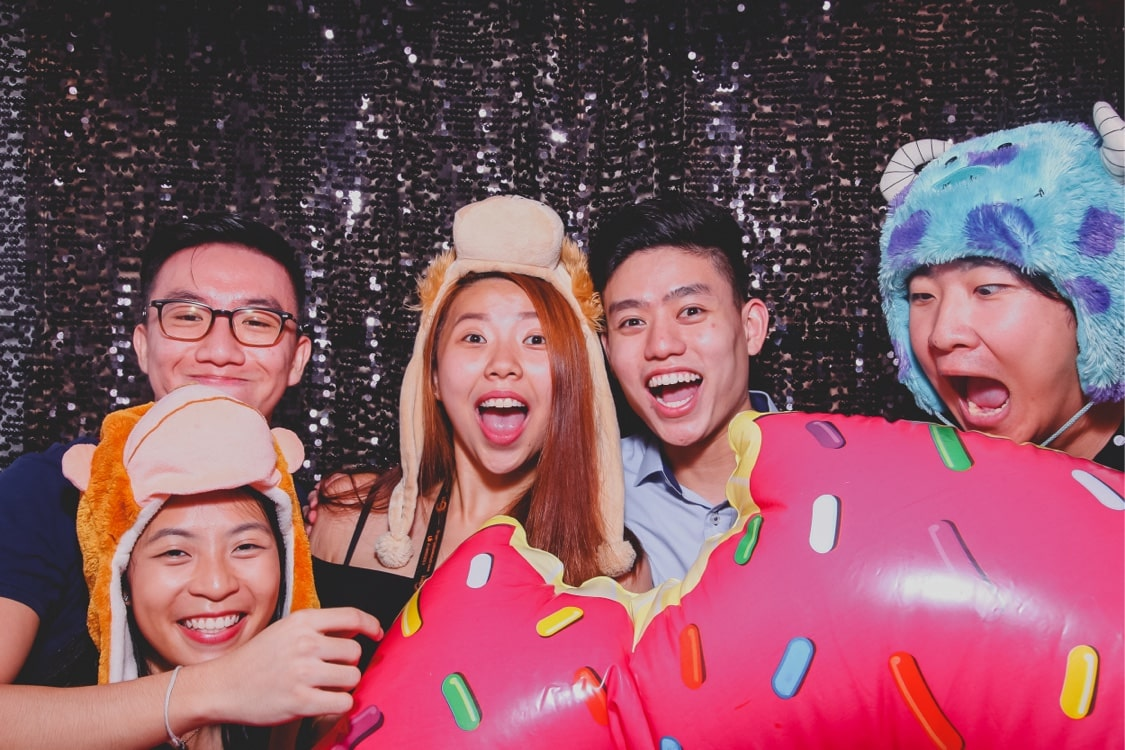 Take all the cute and fun photos you want in Dollop's latest photo booth concept — the Korean-inspired black and white self studio. They've taken up a beautiful studio space in Arab Street, transforming it into a private studio where you can let your imagination run wild with 15 minutes of unbridled fun complete with props (fully disinfected after each session) and backdrops.
Fuzzie privilege: 30% off total bill
A Venetian fine dining experience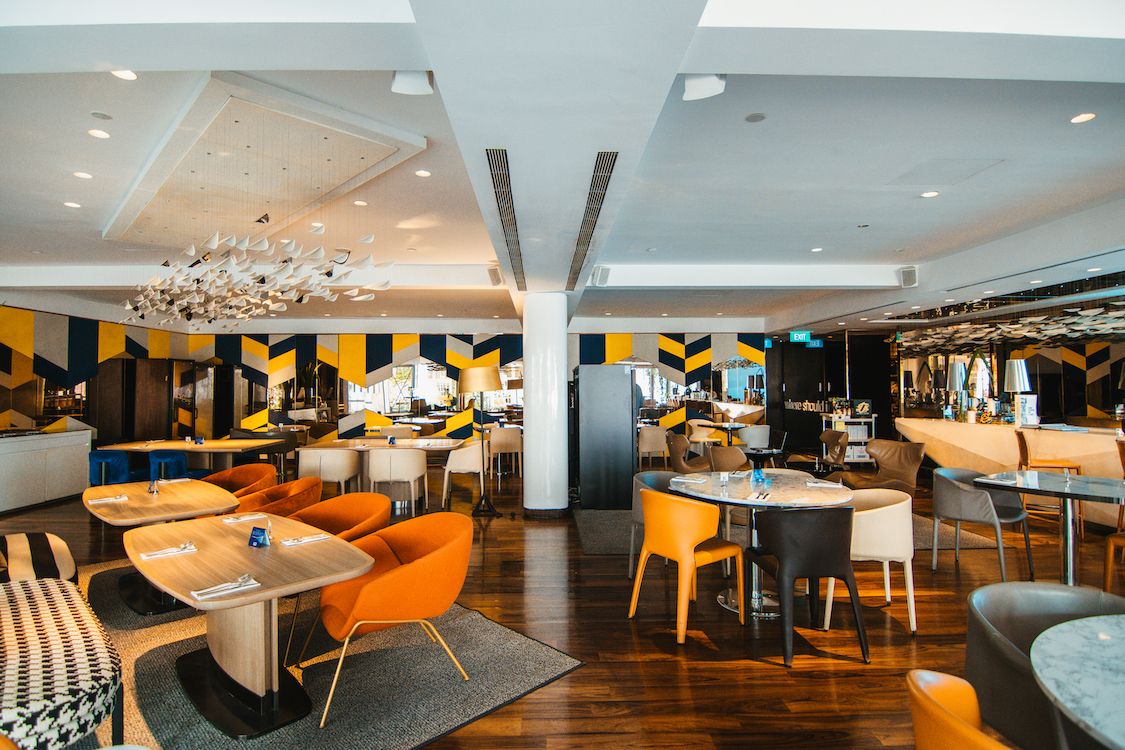 The first thing that will grab your attention at Florian restaurant is its ambience. This Italian fine dining restaurant transports the spirit of Venice to Bugis with its effortlessly elegant design. Have a taste of rich and varied Italian dishes like the dry aged ribeye, seafood cloppino, and of course, authentic Venetian pizzas and pasta.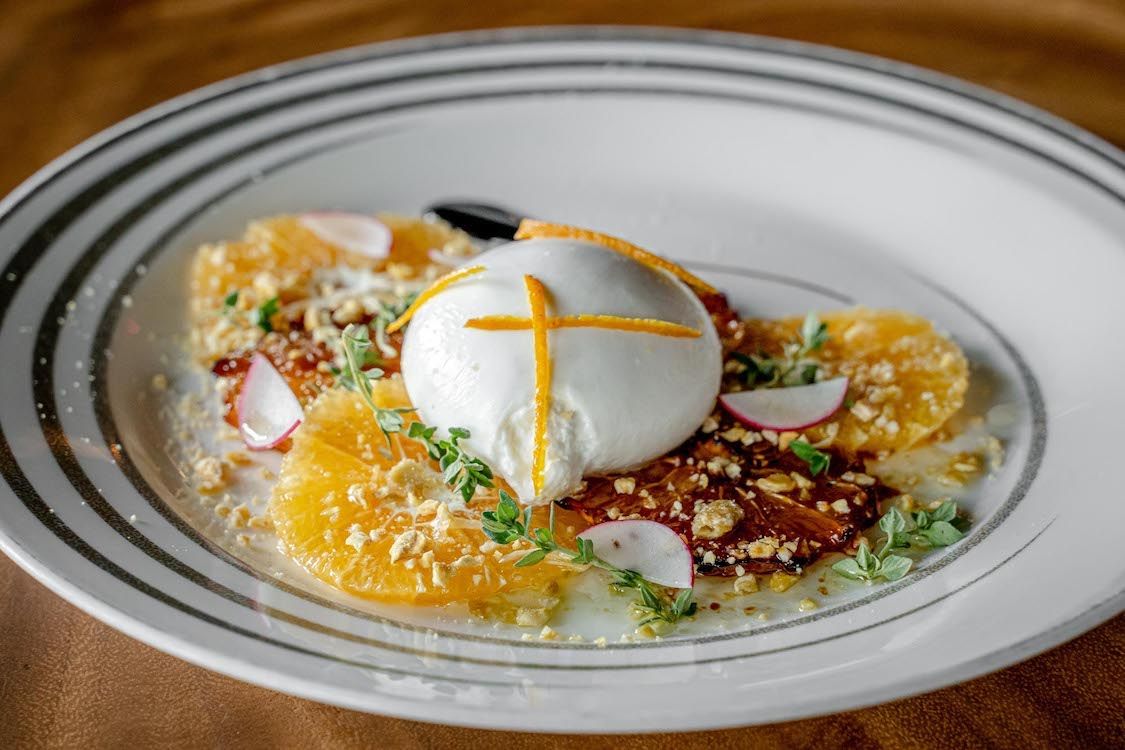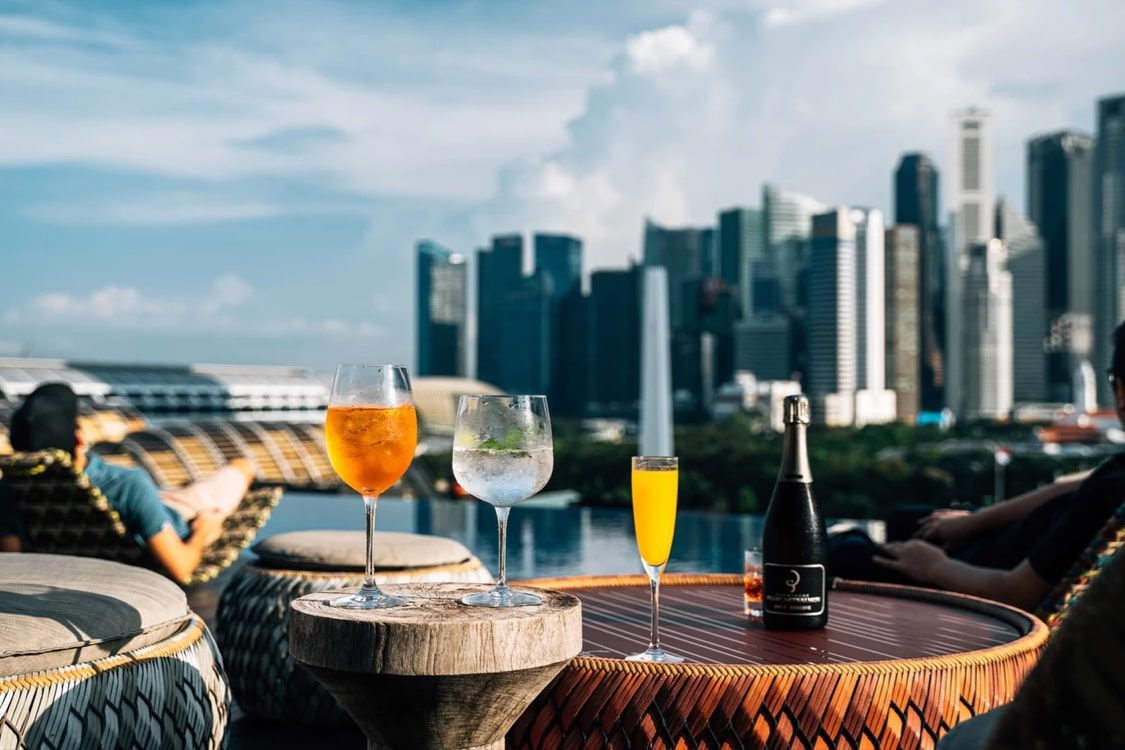 Fuzzie privilege: Fuzzie Set Meal for 2 for $118++ (UP $175++) for dine-in & takeaway, 1 for 1 glass of wine (Red, White, Prosecco) - stackable & member rates for bottles - stackable, 25% off total bill min spend $80 for delivery
High-quality coffee & comfort treats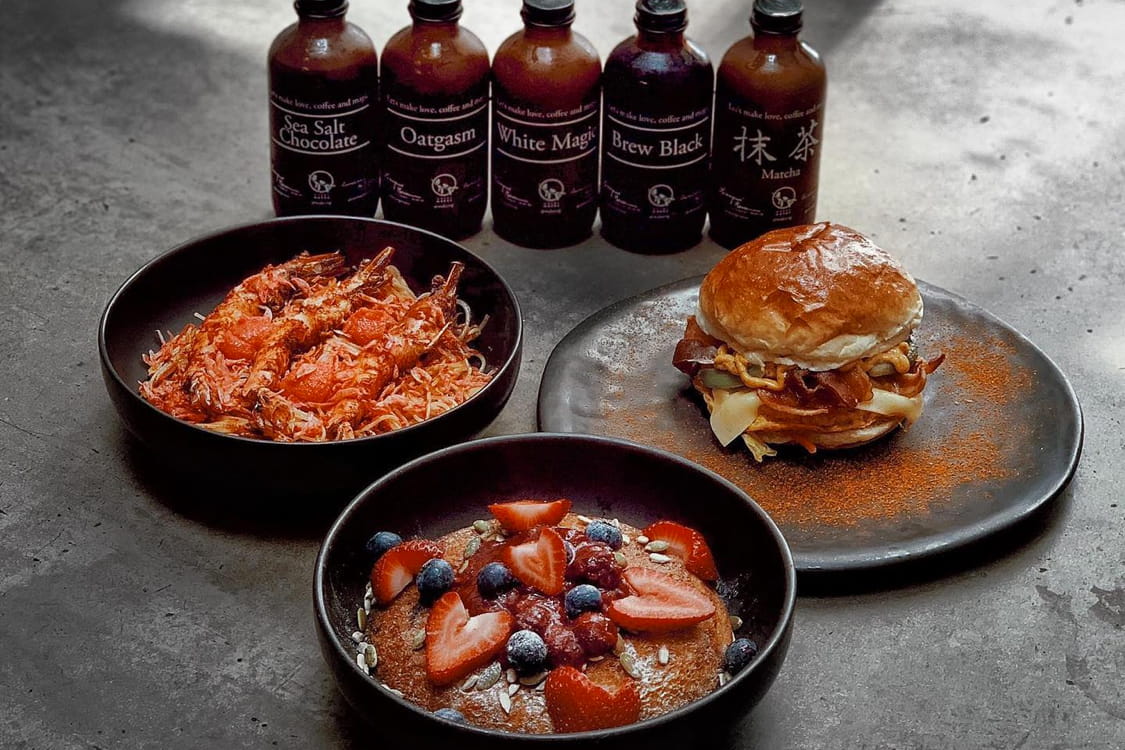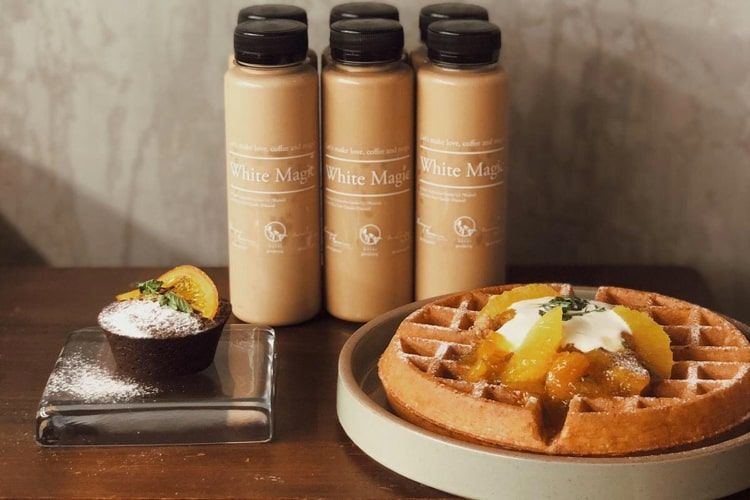 Wakey Wakey is a haven for coffee lovers located in Concourse Skyline. Housing the current Singapore National Barista Champion, Wakey Wakey takes the quality of its coffee very seriously. You can expect exceptional latte art to go on top of its awesome taste. Besides that, Wakey Wakey is also loved for its comfort foods, from Spicy Baked Eggs to fluffy Buttermilk Waffles and tangy Patatas Bravas.
Fuzzie privilege: 20% off regular price items (dine-in/delivery), 30% off regular price items (takeaway)
Italian delicacies with a halal twist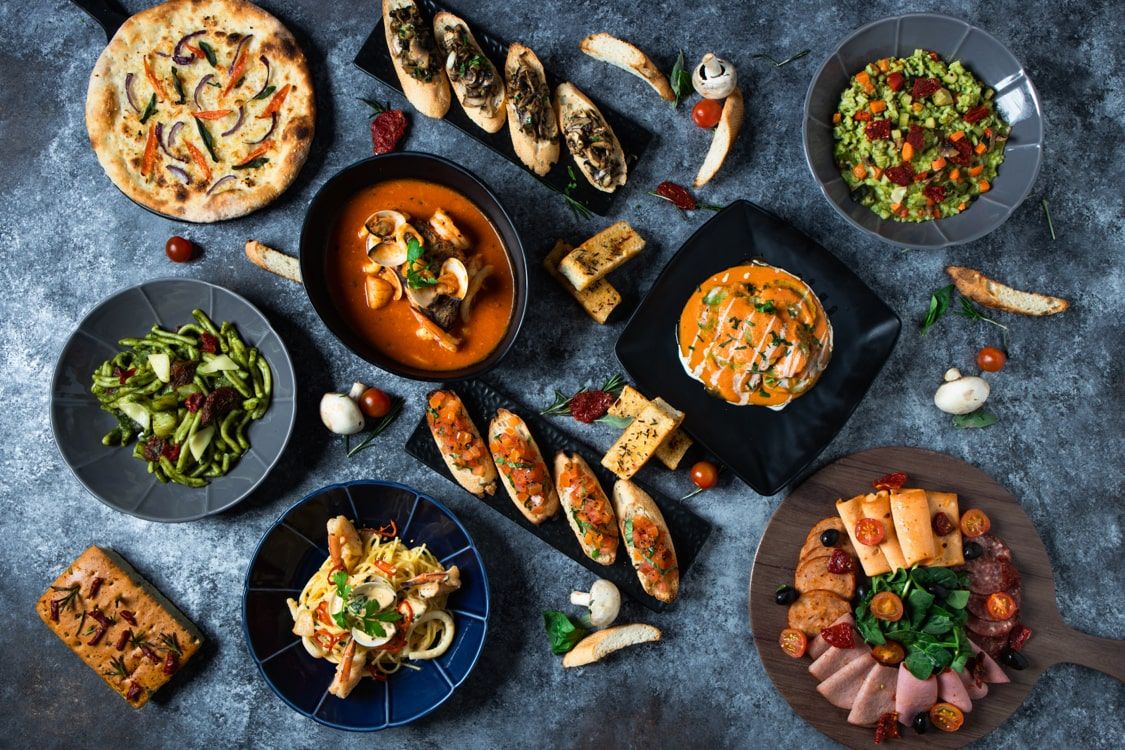 This is a 100% Muslim-owned Italian Restaurant offering the finest Italian delicacies with a halal twist. Signature mains like Vongole, Pizza Fritta, and Salmon Tartare, and Striploin will not disappoint. End your meal on a high note with the sinfully delicious Chocolate Ravioli dessert. There is even a vegan menu for an inclusive dining experience.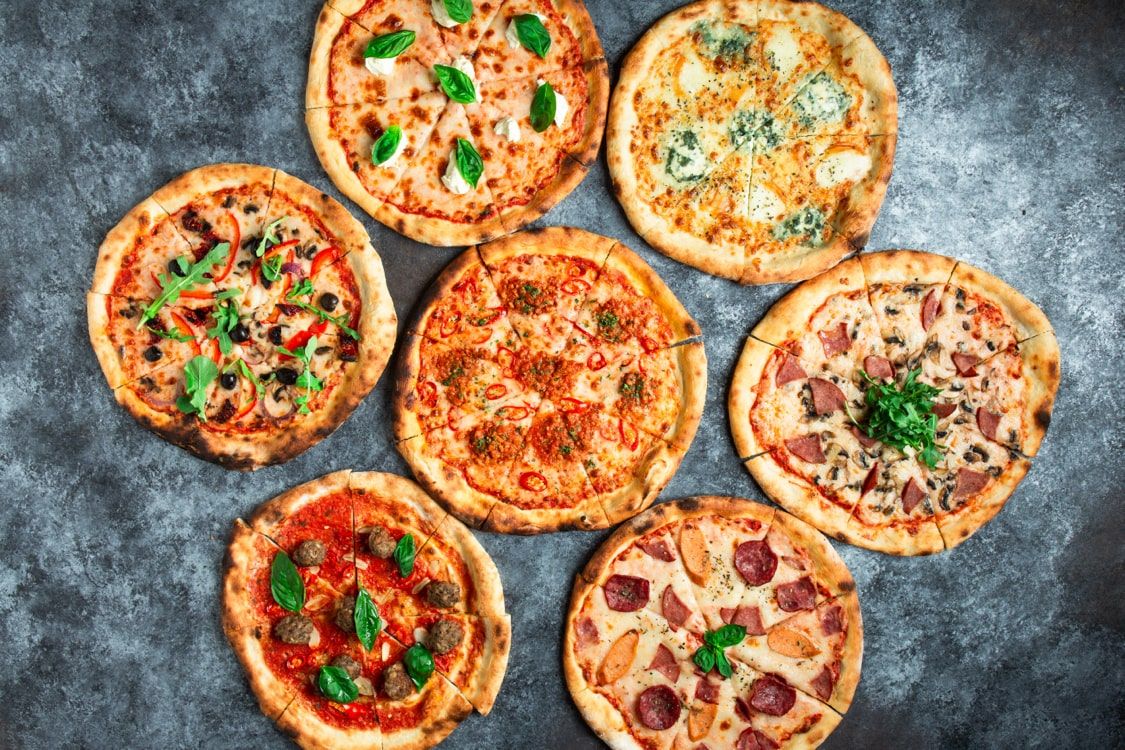 Fuzzie privilege: Fuzzie Set Menu for 2 for $56 (UP $81) for dine-in & takeaway, 25% off total bill for delivery
An original motion art jamming experience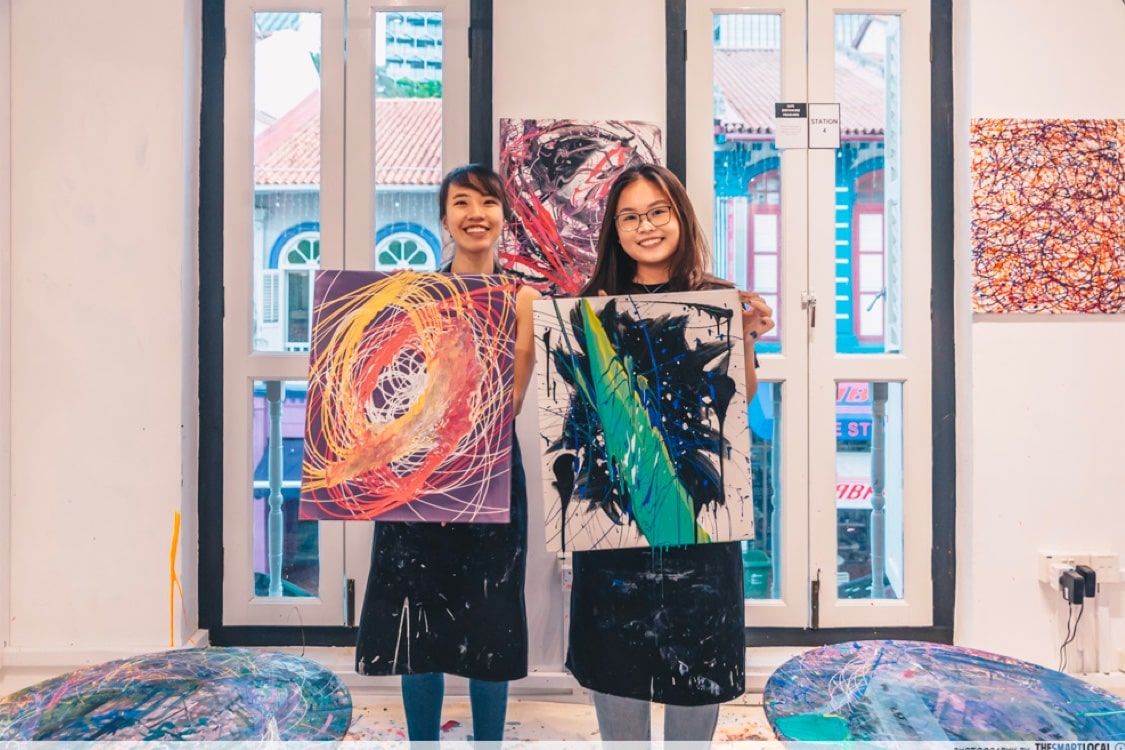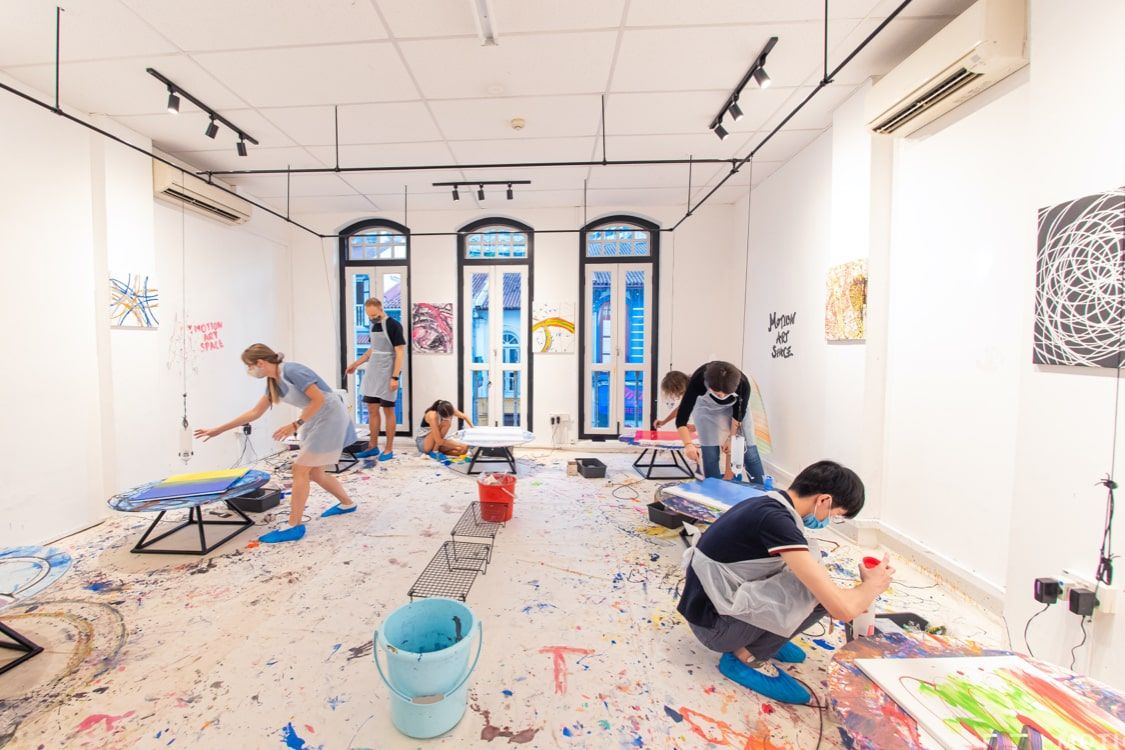 Bugis attractions are not just about food and drinks. Art enthusiasts can also sign up for a curious experience at Motion Art Space: The original motion art jamming with Science. Putting Newton's Law of Motion into practice, you get to create your own abstract masterpiece with paint and a spinning canvas. If you come with zero art background, fret not. Physics will help you to craft your design.
Enjoy this chill and unconventional art session with a friend, family member, or date, complete with cool music and good vibes.
Duration: 1 hour
Public price: From $59/pax (child), $69/pax (adult), Couple Package $129 for 2 pax
Fuzzie privilege: 20% off total bill
Craft your own leather in a single workshop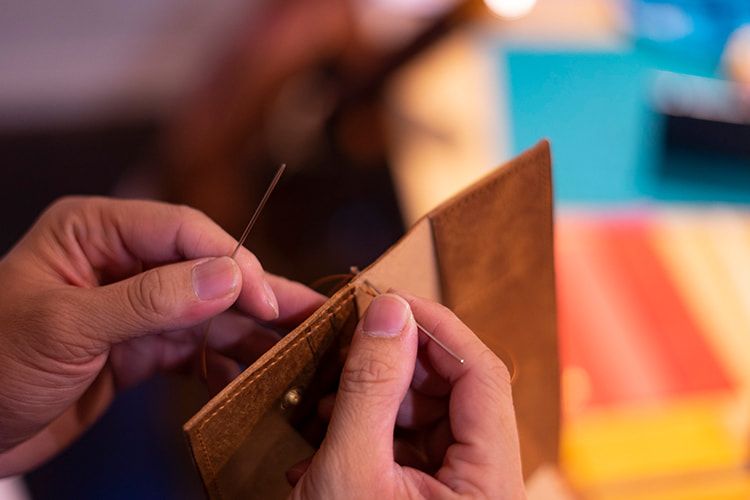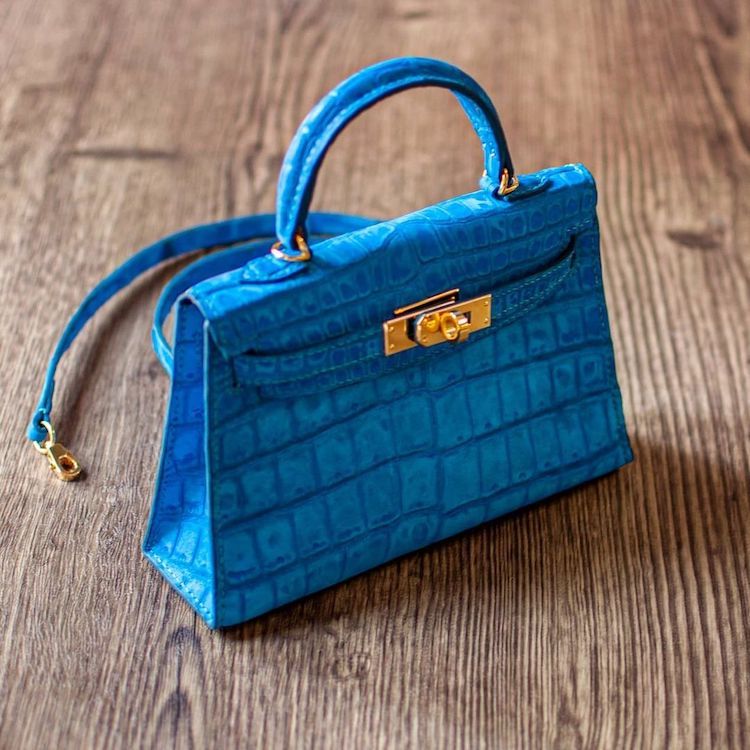 Leather crafting has been a favourite among Singaporeans for quite a few years now, and with good reason. Learning how to create your own leather goods isn't just practical, it's pretty empowering too. Crafune is a creative space where people come to learn leatherwork skills and craft something beautiful after just a few hours. Love designer leather goods? You could even try your hand at crafting an inspired version of an Hermès Kelly, or Bottega Veneta's Intrecciato weave.
Duration: 3 hours
Public price: From $85/pax
Fuzzie privilege: 30% off all Standard Workshops and Starter Kits, 10% off all Leather Goods
Make your own perfume and scented soy candles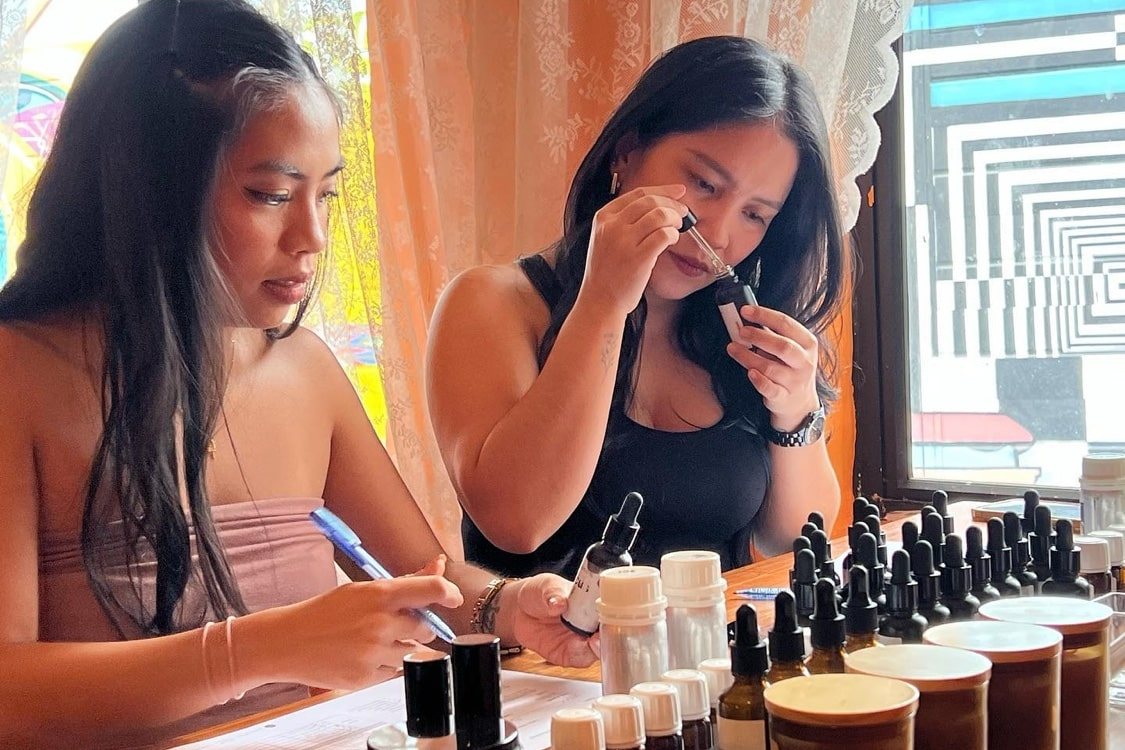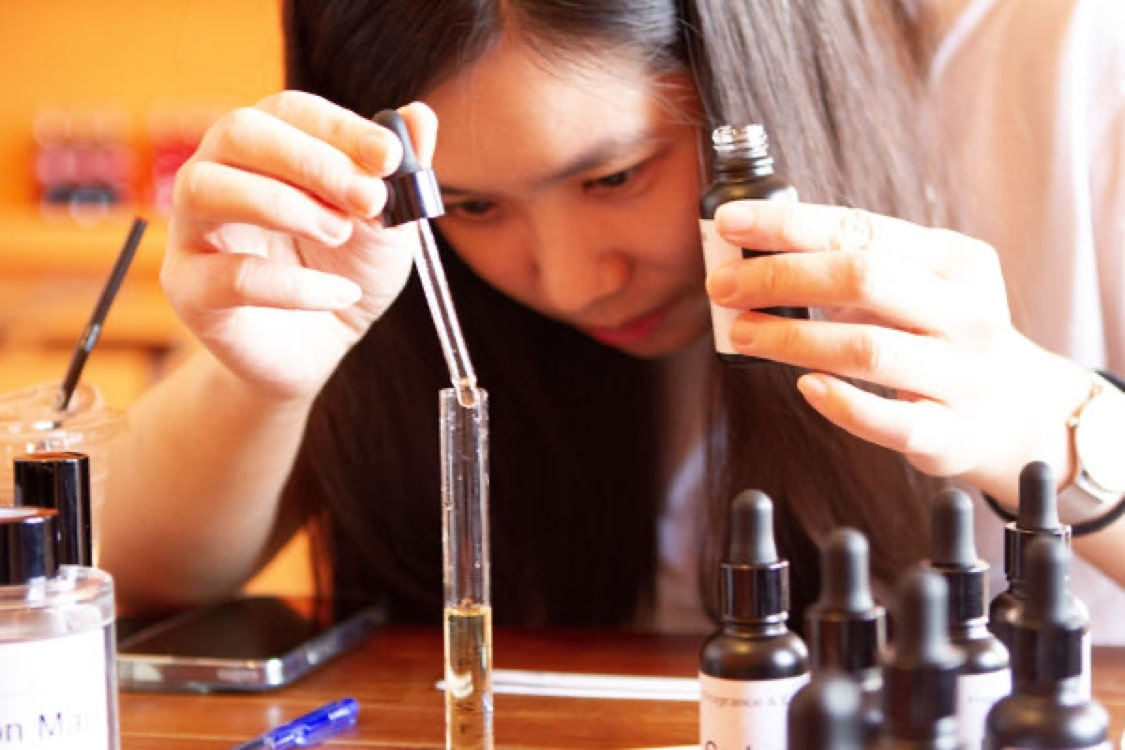 Lose yourself in an olfactory experience like no other with Vcube Ambient Scenting's candle and perfume-making workshops – a perfect activity for a cosy date, a girls' day out, and even as a private event. Learn all about the unique and rare oils that make up a perfume, and create your own personal scent that speaks to your inner soul, guided by Singapore's top scent engineers.
Duration: 2 hours
Public price: From $65/pax
Fuzzie privilege: 30% off Perfume Making Workshop & 30% off  Scented Candle Making Workshop
Fresh sashimi and uni-fusion delicacies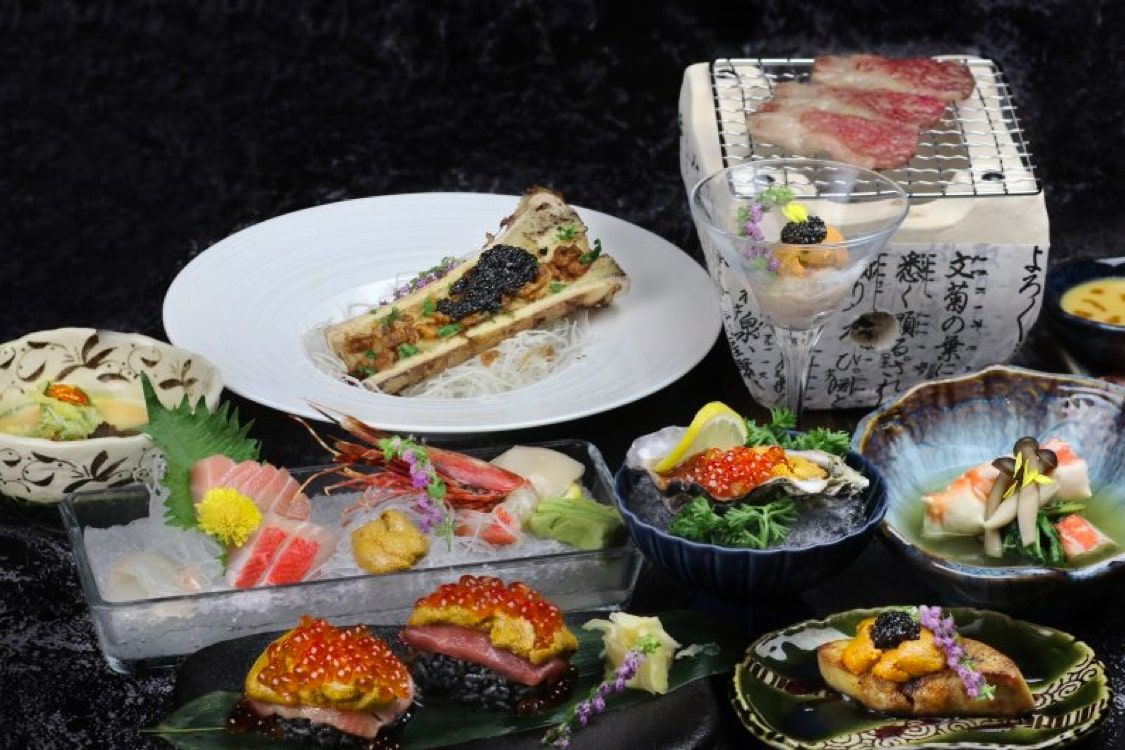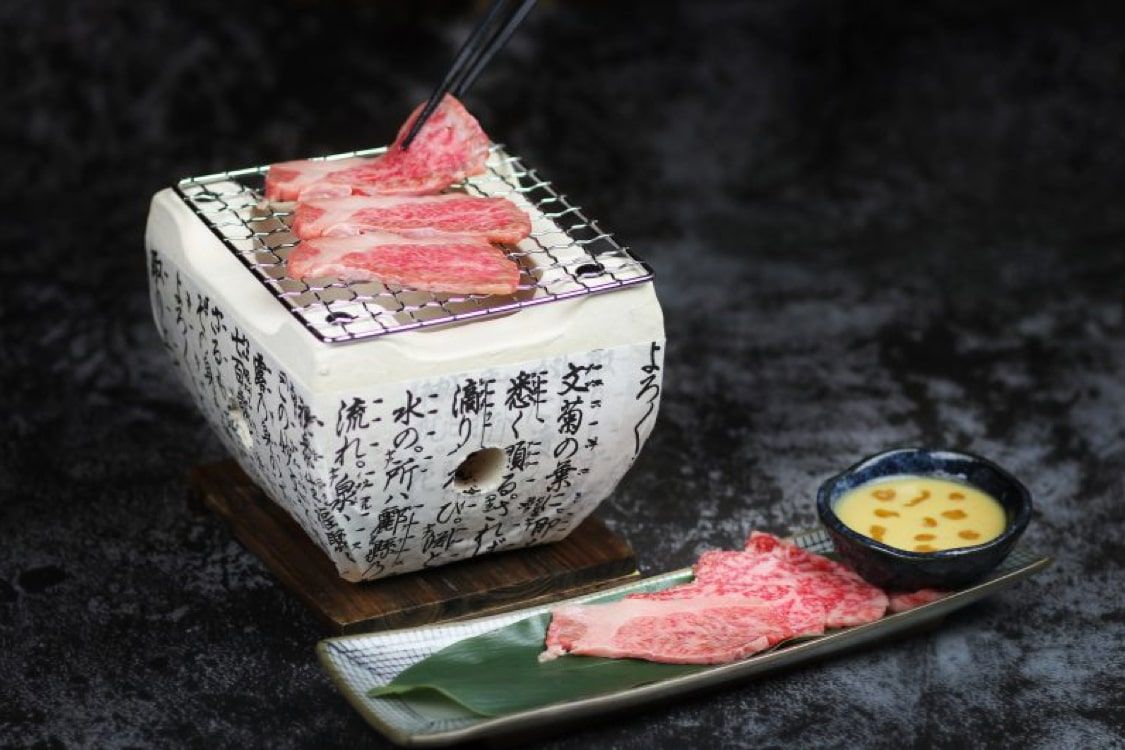 It is not often that you come across a sashimi restaurant with a focus on sea urchins. Uni Gallery by OosterBay, situated in The Plaza, is home to a plethora of Uni dishes from countries like Japan, Canada and USA. Their sashimi is air-flown straight from Tsujiki, so you know its freshness is guaranteed.
If you are in for creative Uni fusion treats, Uni Gallery does not disappoint. Try out the Uni Buah Keluak Pasta that combines Japanese, Italian, and Peranakan ingredients or the sweet Le Tetsuya featuring Uni on Hokkaido Crabmeat with Caviar sprinkled on top.
Fuzzie privilege: 6 Course Menu for $118 (UP $154)
French style brunch & dinner by Michelin-Starred Chef Sylvain Royer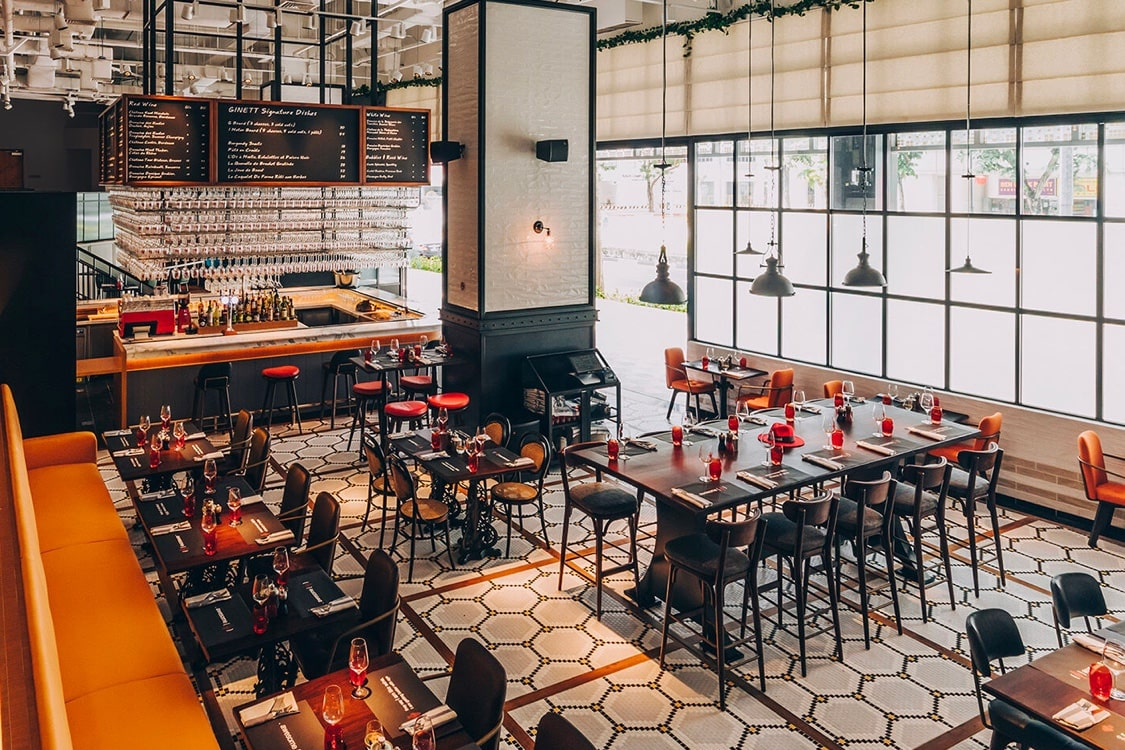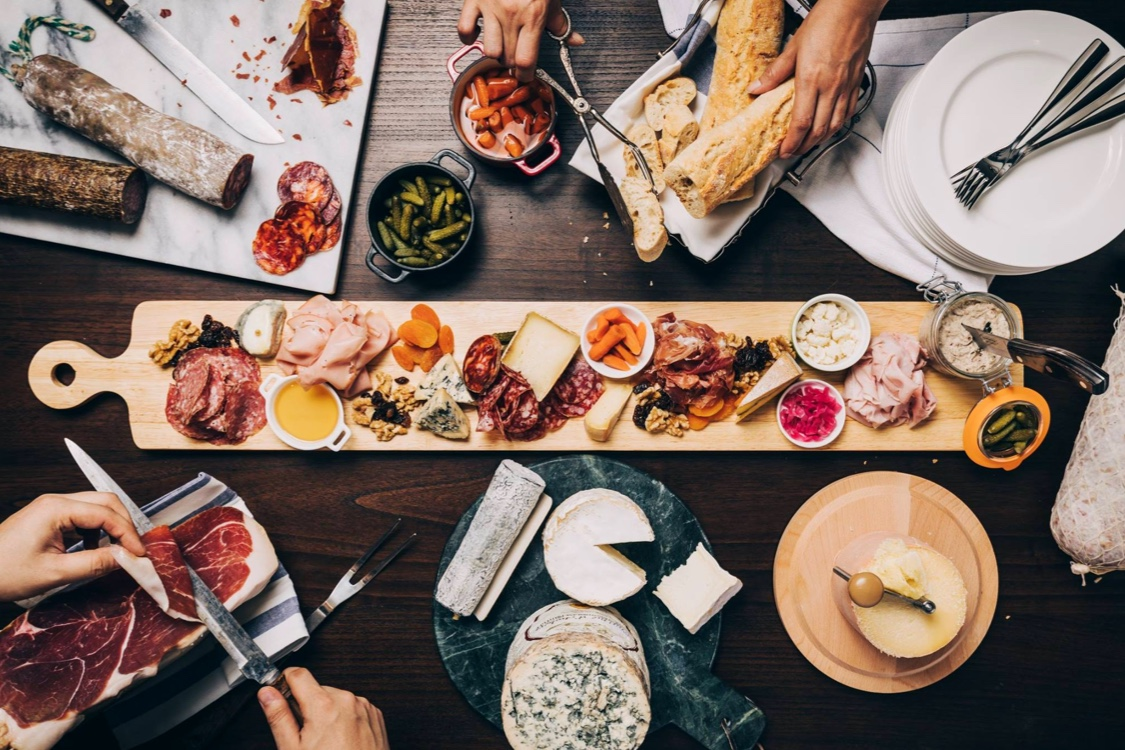 Nestled in Middle Road on the ground floor of Hotel G, Ginett is a bistro style French restaurant and wine bar in the heart of Singapore's Arts district. Holding the reins is acclaimed Executive Chef Sylvain Royer and the restaurant offers charcoal grilled meats such as Kurobuta pork chop, Scottish Salmon, Lobster Bisque, and seductive desserts such as crème brulee and strawberry cheese cake.
Fuzzie privilege: 20% off a la carte food + free glass of wine for each paying diner (dine in), 1 for 1 wine bottle (takeaway)
A touch of Hollywood magic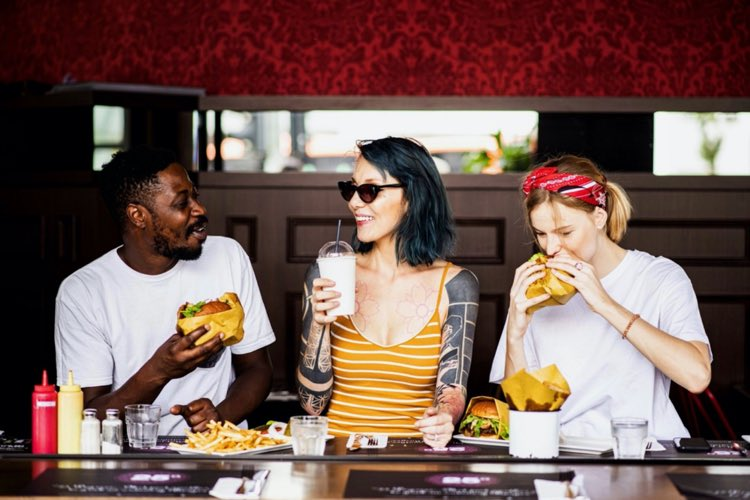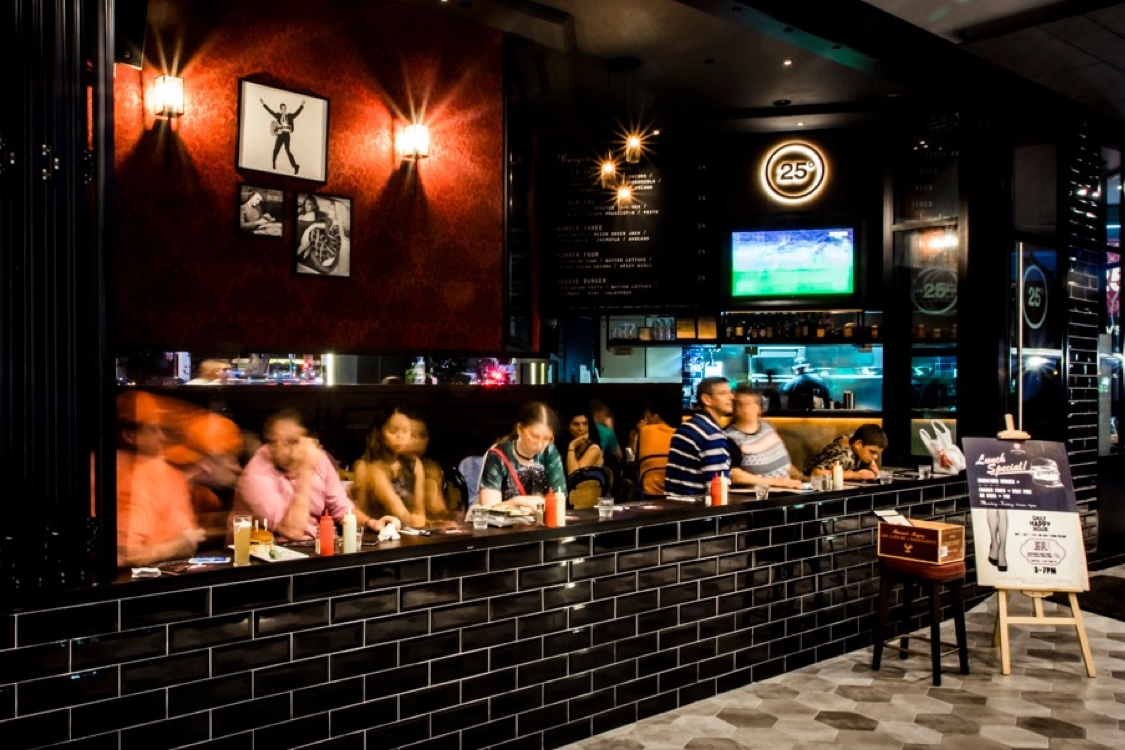 Dripping with Hollywood charm, 25 Degrees is a gourmet burger joint cum wine and liquor bar where you can chomp delicious beef burgers, tuck into All Day Breakfasts, Buttermilk Fried Chicken, hot dog buns and down milkshakes, a great choice for a night out with friends or a meal with your family. It is conveniently located on the first floor of Hotel G and is a spinoff of the original popular joint in Los Angeles.
Fuzzie privilege: 15% off a la carte food + free glass of wine for each paying diner (dine in & takeaway)
---
About Fuzzie- The game-changing corporate privilege club everyone is talking about
Fuzzie is an invite only, all-in-one privilege club that grants you special access to thousands of exclusive benefits on food, spas & massages, cars, staycations, gym & fitness, personal grooming, kids, pets, home, activities, dental, healthcare and many more. As a sign up bonus, you will immediately enjoy over $2000 worth of free gifts with no spending required. Stretch your dollar to save thousands each year as Fuzzie quickly becomes an essential part of your family's life.
If your company does not have access to Fuzzie yet, ask your company HR/management to contact us at hello@fuzzie.com.sg and we'll help you to quickly get set up . Learn more about us.