Reaping the benefits of chocolate without ripping a hole in your wallet
They say life is like a box of chocolates. You never know what you're gonna get. But with some of Fuzzie's greatest chocolate merchants, you know you're in for a treat, all without breaking the bank.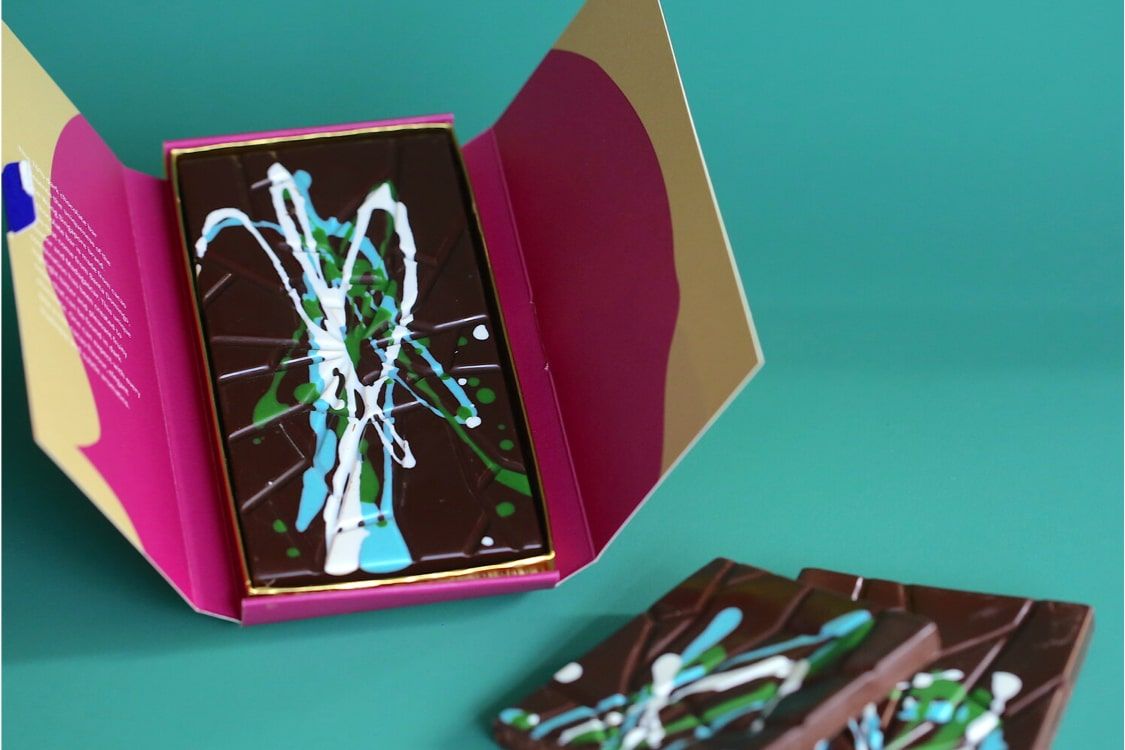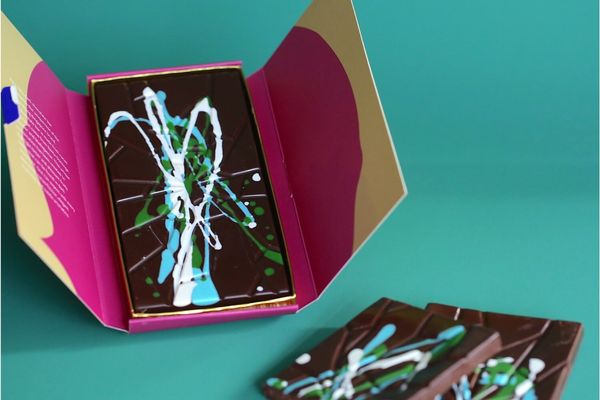 Ahh, chocolates...I don't know about you, but I literally do not know anyone who hates chocolate. Unless you're allergic to chocolate, most of us will not stay away from this delightful treat by choice. I say by choice because many of us do try our best to stay away from chocolate, thanks to the tons of slimming and diet advertisements that we see every day that paint chocolate in a bad light. "Trying to lose weight? Well, cut down on your favourite devilish snack, chocolate!"
But we're here with great news for you:
Did you know that chocolate has been associated with a whole host of health benefits? Yes, you read that right, health benefits!
Can't wait to learn more about these health benefits so that you can start building a healthy relationship with your favourite snack all over again? Here are some of the health benefits associated with chocolate.
Health benefits of chocolate
They lower your risk of heart attack and stroke
Cocoa, which is found in chocolate, contains Flavanol, which works to improve the level of nitric oxide in your blood. This in turn relaxes and dilates your arteries and blood vessels and improves blood flow. More than that, cocoa has been found to reduce "bad" LDL cholesterol, have a blood-thinning effect, improve blood sugars and reduce inflammation. These effects work to lower your risk of heart attack, heart failure, and stroke.  
For those who'd need some convincing, a study found that higher chocolate consumption was associated with a significantly lower risk of heart disease, stroke, and death. A separate study found that chocolate intake is linked to a lower rate of heart failure at doses of up to one serving of 0.7–1.1 ounces (19–30 grams) of chocolate per day.
So eat your way to heart health, and away from stroke with chocolates!
They aid in weight control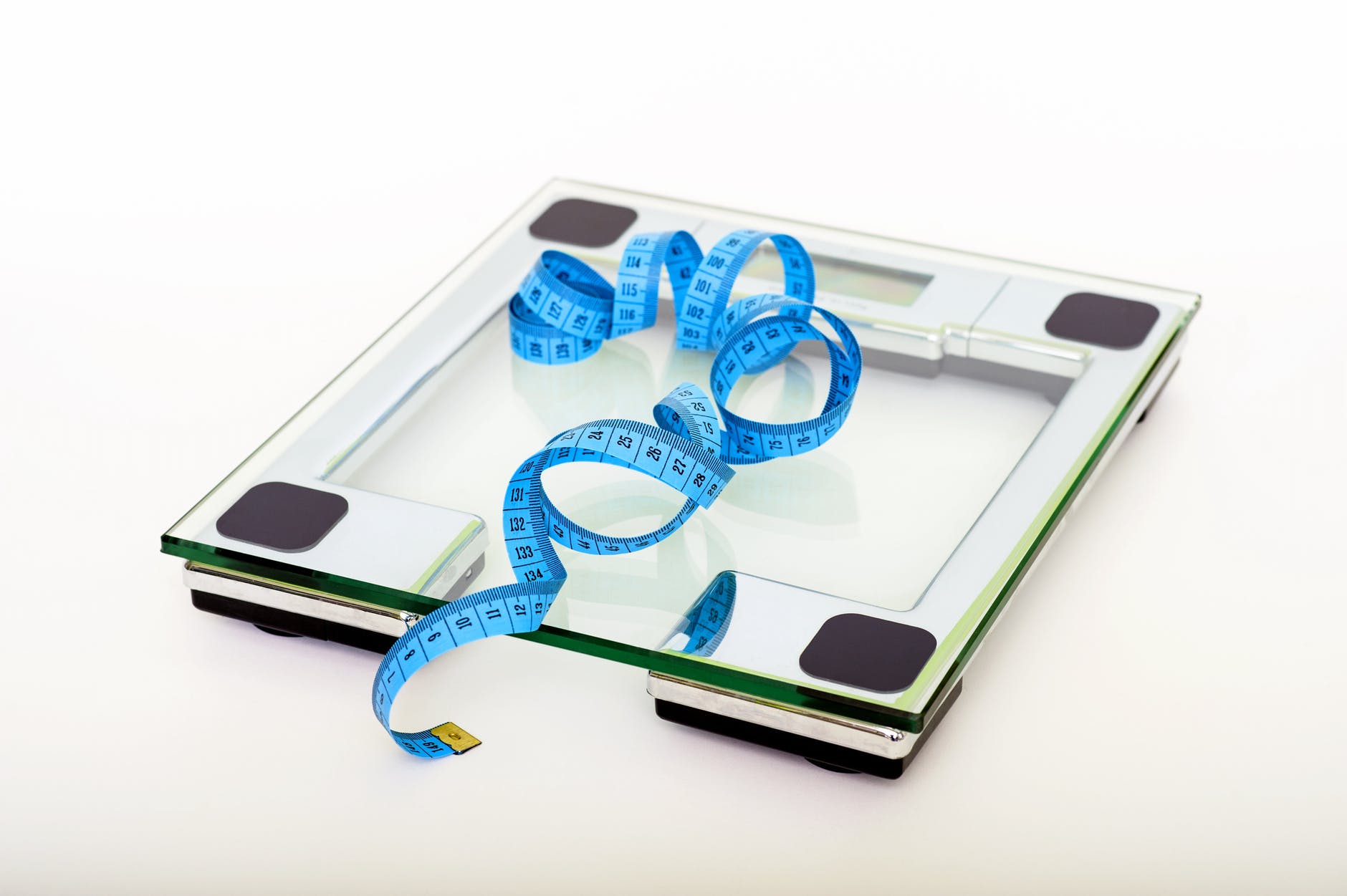 Watching your weight? Instead of steering clear of chocolate, perhaps it's time to steer your shopping cart to the chocolate aisle. That's because cocoa helps you to regulate the use of energy, reduces your appetite, increases fat oxidation as well as feelings of fullness. Therefore, somewhat paradoxically, the addition of cocoa and chocolate to your diet may actually help you to achieve faster weight loss.
They are a great mood booster
Thanks to Flavanol (again), chocolates are known to help improve mood and symptoms of depression. Cocoa has also been linked to feelings of calmness, contentment, and better psychological well-being. Specifically, eating dark chocolate actually works chemically to improve your mood. Dark chocolate contains compounds that stimulate endorphins, the same compounds that are released after you exercise or laugh.
They are energy-rich
Apart from being mood boosters, chocolates can give you a much-needed boost in energy when you are out and about with your daily tasks. As an energy-rich food, chocolates contain about 550 calories per 100 grams.  For this reason, chocolate is particularly appreciated by people who carry out strenuous physical activity, such as athletes.
They are great for your skin and teeth
Cocoa has been found to help in the prevention of cavities and gum disease. A variety of chemicals can also be found in chocolate that has antibacterial, anti-enzymatic, and immune-stimulating characteristics, all of which may contribute to its beneficial benefits on dental health.
Moreover, if you're a skincare junkie, you'd be glad to know that Long-term cocoa consumption has been found to help with sun protection, skin blood circulation, and skin surface texture and hydration. Time to add chocolates into your next skincare haul.
Reaping the benefits of chocolate
Now that you know of the health benefits associated with chocolate, I'm pretty sure you can't wait to reap its benefits ASAP. But let's face it: Chocolates—good chocolates—are expensive!
This is where we come in. With Fuzzie's merchants, you can reap the benefits of chocolate without ripping a hole in your pocket.
Benns Ethicoa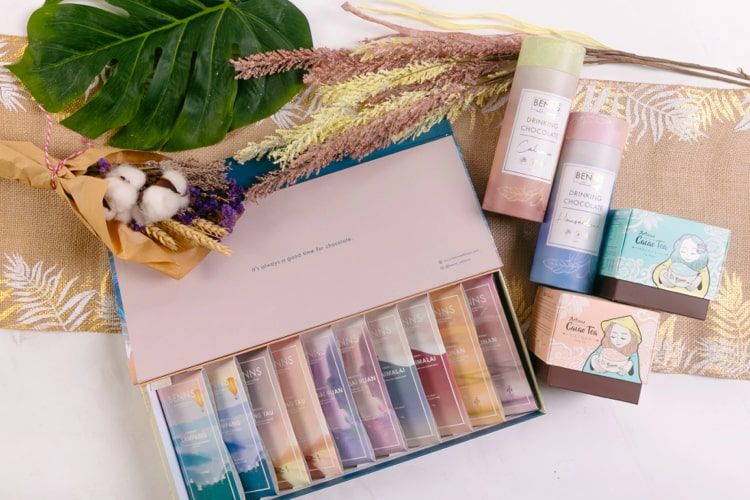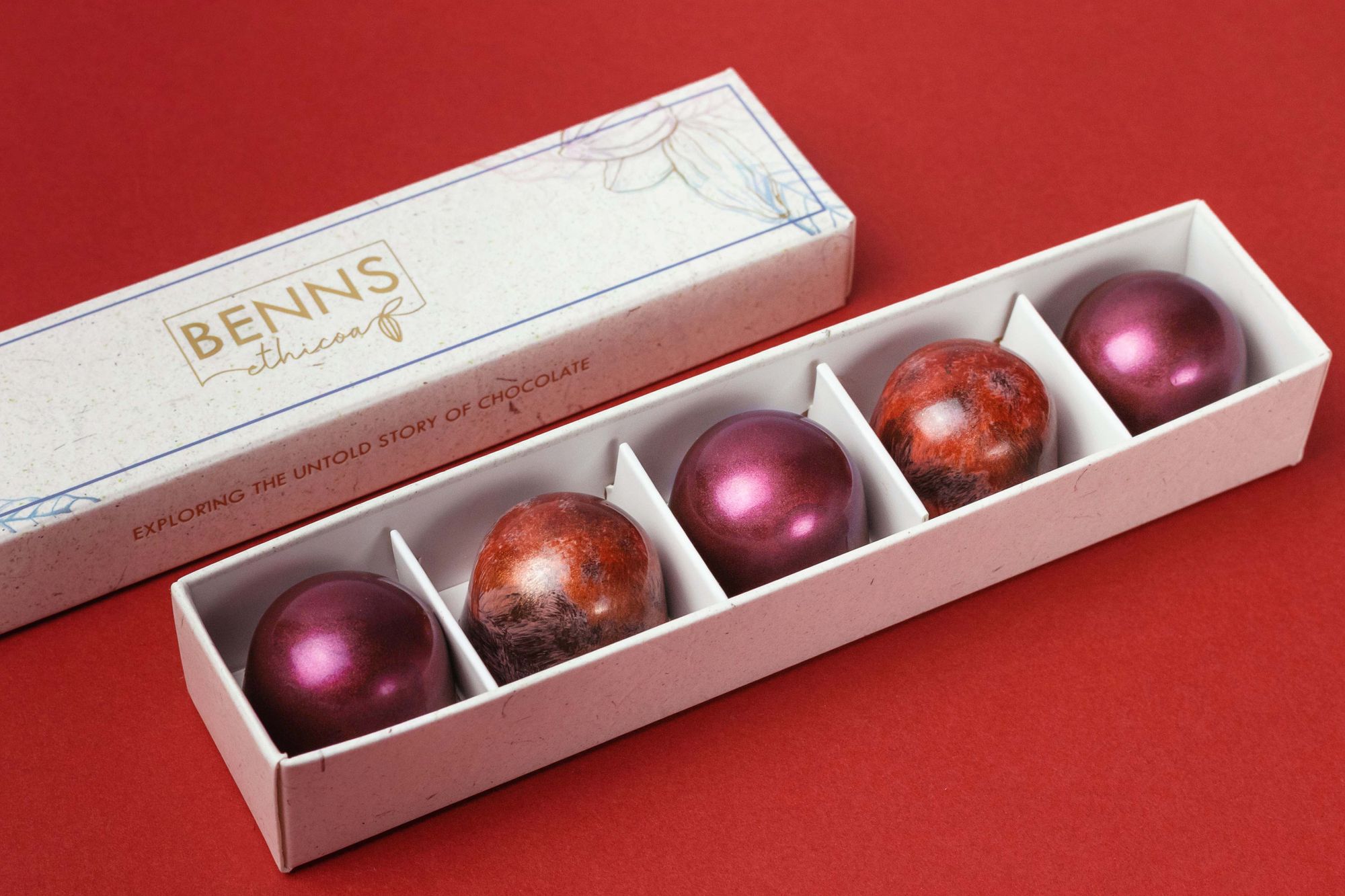 We're sure that you'll be more than satisfied with Benns Ethicoa's catalogue. You'll find a dark chocolate collection that is to die for, chocolate bars, chocolate nuts, cacao nibs, and even drinking chocolate powder. Eco-warriors would also be glad to know that your purchase will be guilt-free with Benns Ethicoa's sustainable and natural method of producing chocolate.
What's more, the brand sources directly from farm estates around Asia. So, your support for Benns Ethicoa will have a direct (and positive) impact on the farmers.
Benns Ethicoa's packaging is also extremely aesthetic. You'd likely want to add some photos of it onto your Instagram feed. But beneath the colourful packaging lies something even greater. The bean-to-bar chocolate maker carefully curates their chocolate-making process to bring out the natural flavour notes of cacao beans.
The brand also conveniently offers gift bundles and gift boxes that would make the perfect gifts for your family and loved ones for you to let them know about the benefits of chocolates and show your love for them.
Healthy delicious and ethical. It really doesn't get any better than this.
Fuzzie Privilege: Members enjoy 25% off total bill.
Janice Wong Singapore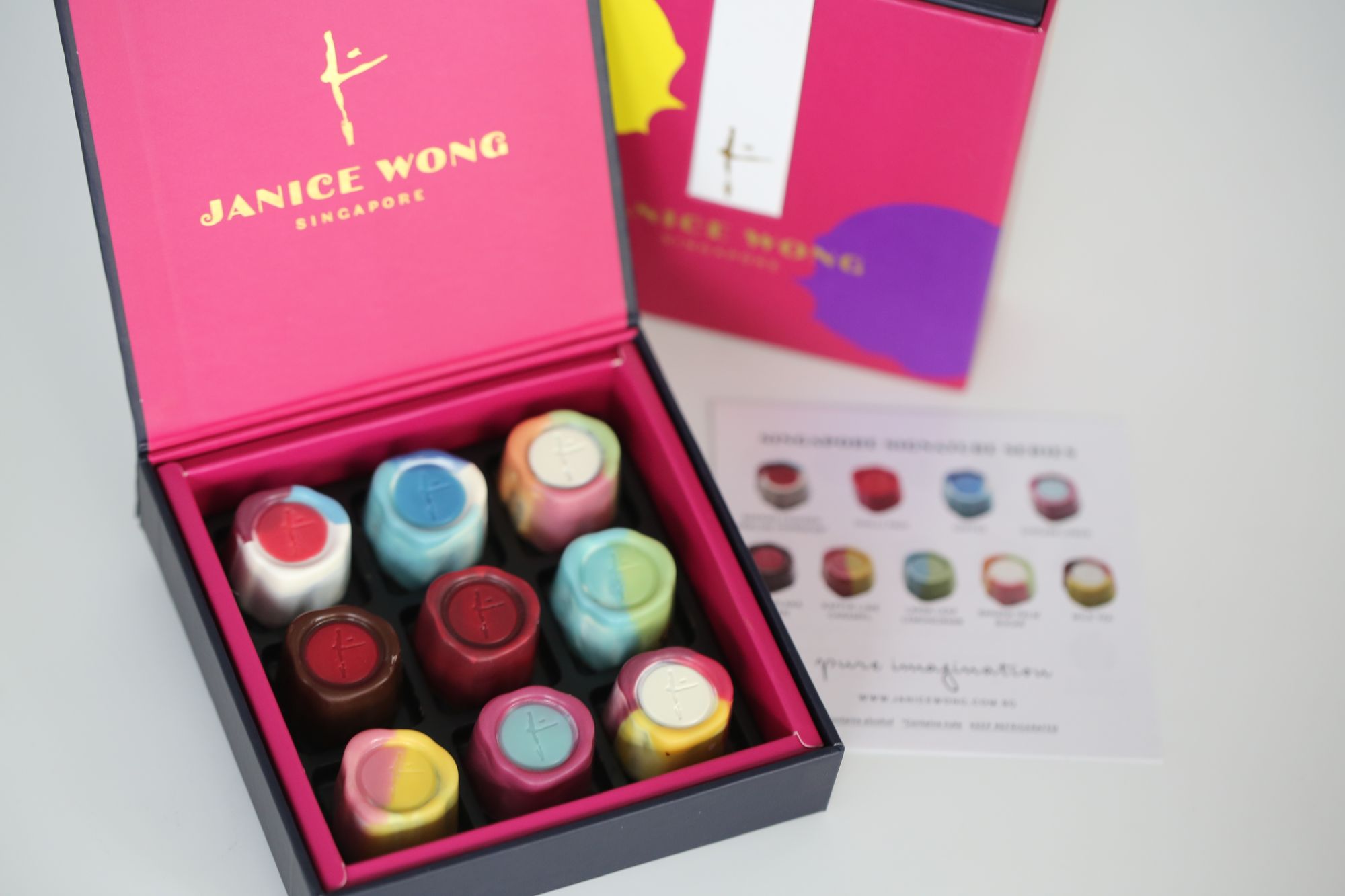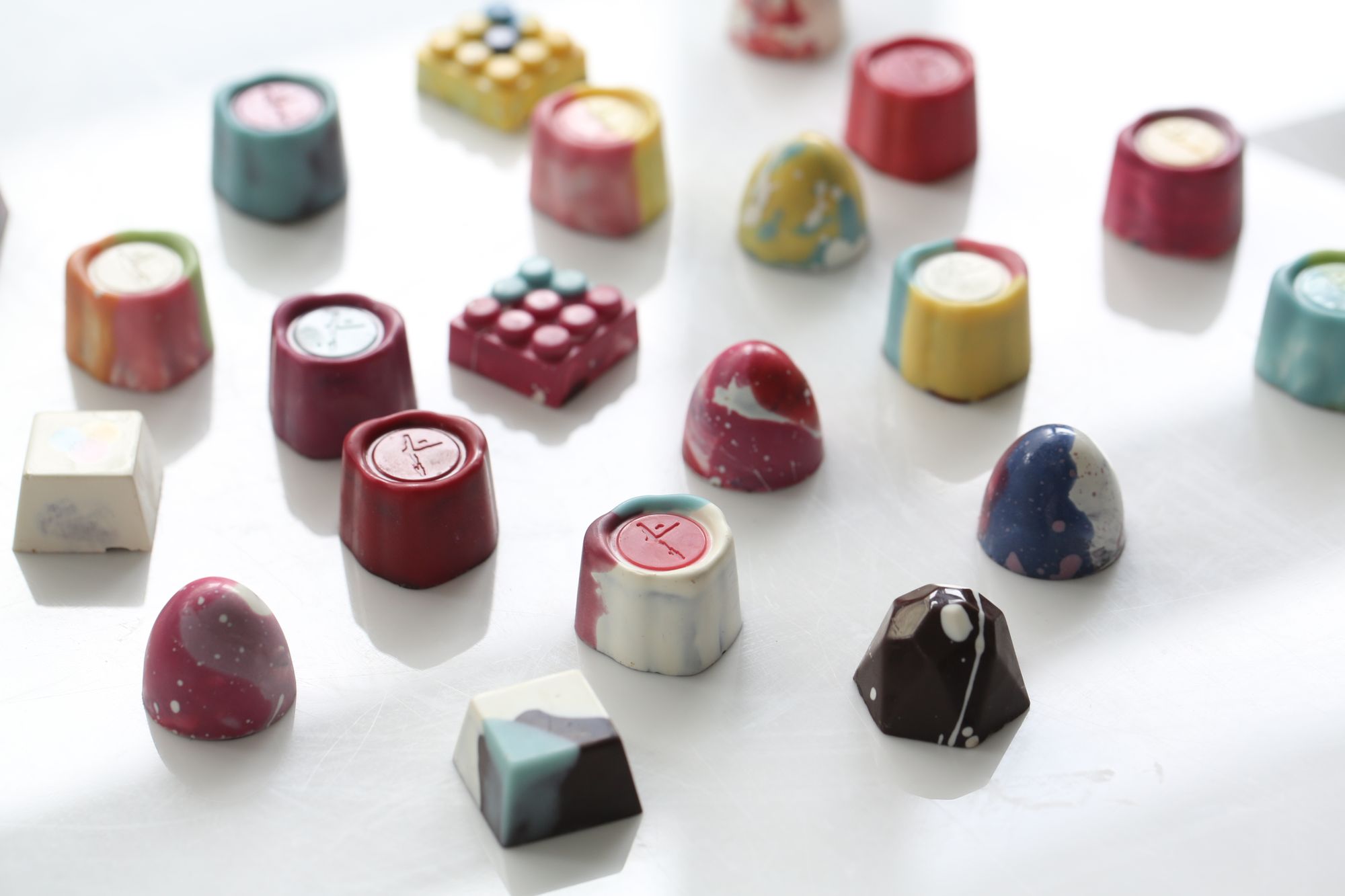 Janice Wong is a true-blue Singaporean who has learned from some of the world's best chefs, including Thomas Keller and Grant Achatz, Virtuoso Spanish chocolatier Oriol Balaguer, and prodigy French pastry chef Pierre Hermé.
She has been named Asia's best pastry chef by the prestigious San Pellegrino Asia's 50 best for 2013 and 2014. Janice Wong has also won the World Gourmet Summit Awards for pastry chef of the year in 2011, 2013, and 2015. Just by these awards alone, we know that we're in for a treat at Janice Wong Singapore, a multi-product and multi-channel confectionery brand.
We particularly love Janice Wong Singapore's Signature Chocolate Bar: their Single-origin Equateur 76% dark chocolate enrobed in a caramelised sea salt pecan nut filling.
If you're on the adventurous side, Janice Wong Singapore also offers other creative flavours such as Pineapple Sarawak Pepper, Figs and Earl Grey Bar, as well as Cranberry Sea Salt.
Oh, and did we mention that these decadent chocolates literally look like pieces of art? They make the perfect gift for any special occasion.
Fuzzie Privilege: Members enjoy $25 off total bill (min spend $100) and $10 off total bill (min spend $50).
Gelatissimo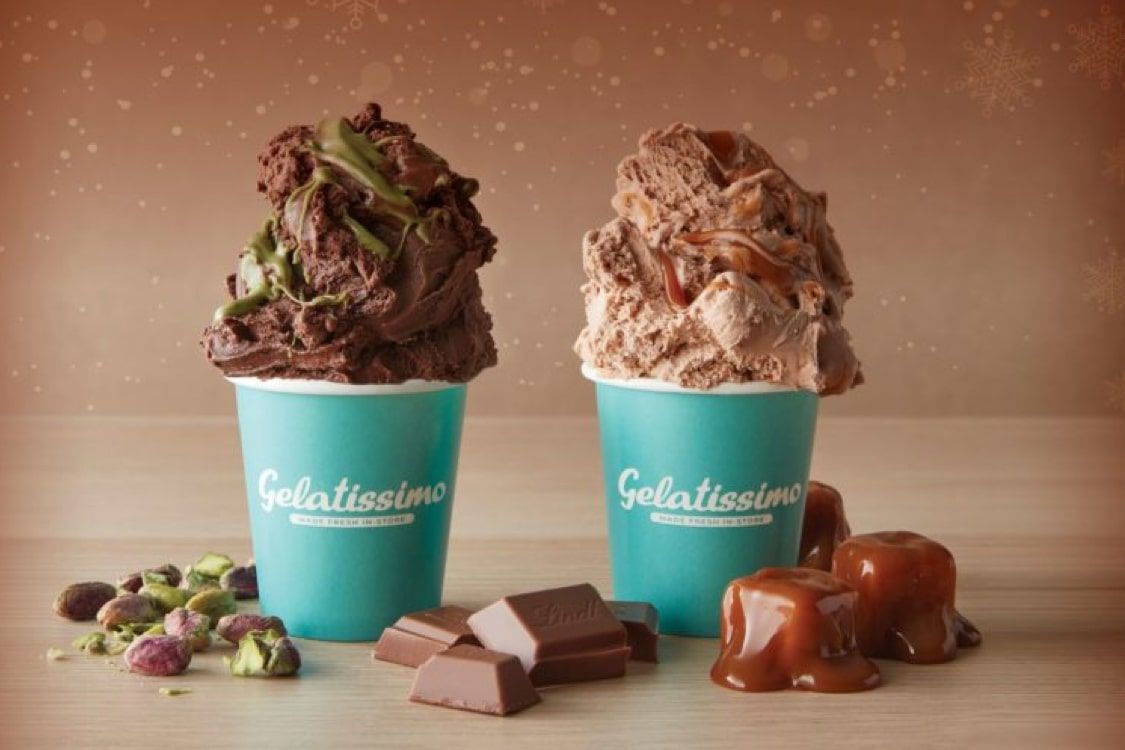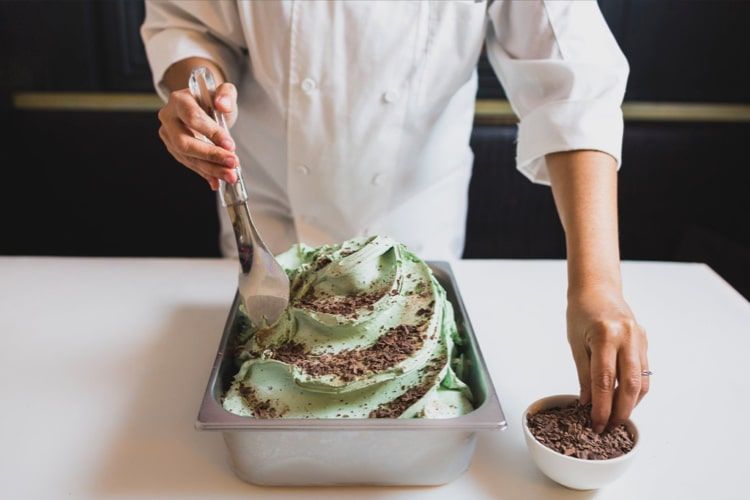 Gelato lovers will have to thank Gelatissimo: the franchise from Australia was the first to introduce gelato in Singapore. Each day, Gelatissimo's artisan gelato makers are churning freshly made gelato in store with only the best, natural ingredients.
The store's popular flavour is a guilt-free rich and dark 96% sugar-free chocolate sorbet. Creamy and smooth in texture, it contains less fat and is suitable for those who are chocolate lovers and at the same time wishes to not worry about the sugar content. It is also great for those who are looking for a non-dairy gelato.
Gelatissimo's flavour collection also includes a range of old-school classic favourites like Vanilla, Strawberry, Mango to unique quirky flavours like Ondeh-Ondeh, Pistachio, Candy Wonderland, Mango, Ube and Strawberry Cheesecake, just to name a few.
Weight watchers will also love that gelato contains less fat than ice-cream as it uses whole milk instead of cream. Guilt-free experience at its best. So what are you waiting for? Come by Gelatissimo, that gelato shop at the corner of Shaw House, Singapore Flyer and Sentosa pop up @Siloso beach walk for your treats today!
Fuzzie Privilege: Members enjoy 1-for-1 Jumbo Cup, Gelato Soda and Party Packs as well as 30% off total bill for delivery.
Here are two of the greatest points you should take away from today's piece:
Chocolates have health benefits
Good chocolates can be affordable, with Fuzzie
So, go ahead and reap the benefits of chocolate without ripping a hole in your wallet with these amazing merchants featured in this article.
---
About Fuzzie- The game-changing privilege club everyone is talking about
Fuzzie is an invite only, all-in-one privilege club that grants you special access to thousands of exclusive benefits on food, spas & massages, cars, staycations, gym & fitness, personal grooming, kids, pets, home, activities, dental, healthcare and many more. As a sign up bonus, you will immediately enjoy over $2000 worth of free gifts with no spending required. Easily save thousands of dollars each year with regular use as Fuzzie quickly becomes an essential part of your family's life.
If you do not have access to Fuzzie yet, check with your friends, your company HR or search online for our partners who can give you the invitation. Learn more about us.