Go caveman: Best BBQ joints in SG!
When we say BBQ, we don't mean Korean (though we love that too!). We're talking meat cooked over flames, charred to perfection, no burn no flavour caveman cooking, if you will. And we love that there's an ever increasing group of restaurants popping up around Singapore where we can head to indulge in slow-cooked brisket, pork ribs, steaks, and chicken, all washed down with the obligatory side of mac 'n' cheese. Dig out those stretchy pants and head on down to these top restaurants for a meat-sweat inducing carnivorous feast.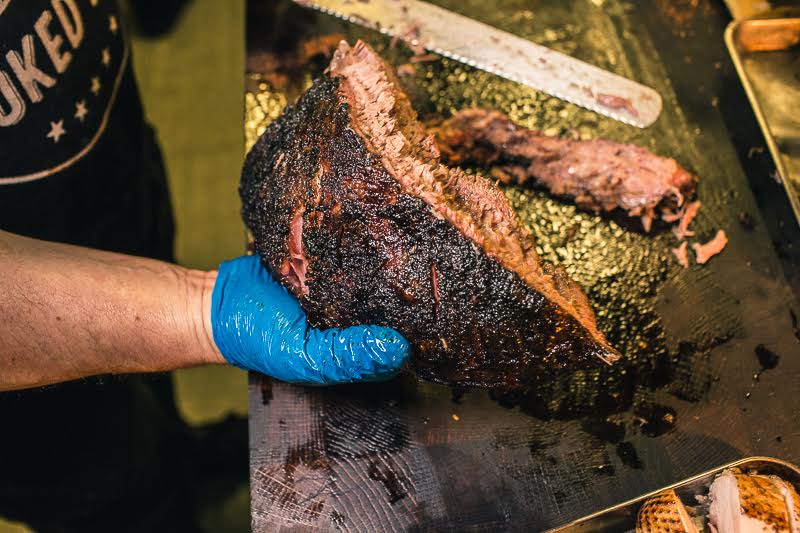 Turning up the heat on Telok Ayer Street is modern smokehouse, MeatSmith. The menu is brimming with meaty treats like pork cheeks, slow cooked brisket, glazed beef ribs, and ginormous wagyu ribeyes. Two hulking smokers flown in from the US take pride of place in the kitchen and imbibe everything with that unmistakably southern BBQ flavour.
Purchase a MeatSmith gift card on Fuzzie and receive 45% instant cashback!
Bringing Aussie BBQ flair to SG is Burnt Ends. Yes, the reservation policy is a thorn in our side, however, once you've bagged yourself an elusive seat at the countertop be prepared for a smorgasbord of carnivorous delights. The menu switches up daily so while you never know what you're going to get, something smoky, slow-cooked, roasted, grilled, or cooked directly atop hot coals is inevitable. It's divine. Go there.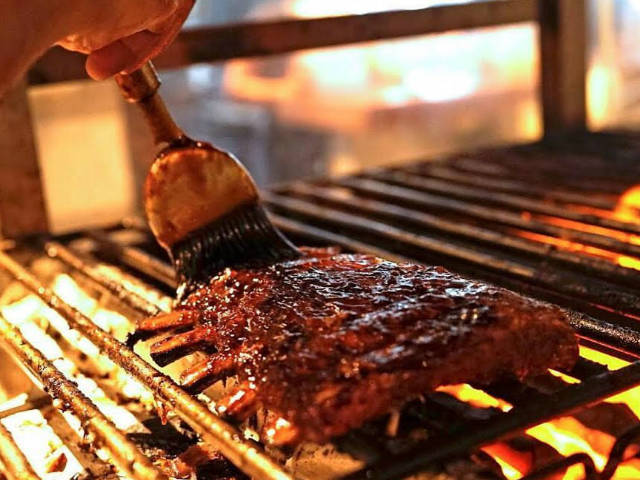 Yup, the famed grillhouse from Ubud, Bali has landed in Singapore. Huzzah! Now we can all get our paws on the divine pork ribs that made its counterpart oh so famous. We say dive right into the Pig Out Platter; featuring an array of house treats, including the ribs (obvs), it's a finger-lickin' feast. YUM.
Purchase a Naughty Nuri's gift card on Fuzzie and receive 15% instant cashback!
If this all-American smokehouse doesn't make you want to up sticks and move to the east coast, nothing will. We love its laid-back approach to BBQ cooking, and it's the perfect place to sink a few beers and indulge in a meat-fest. The pork ribs and beef short ribs are must-orders.
A modern Asian barbecue restaurant? Hell yes! Be sure to visit on an empty stomach as pigging out is imperative. The menu is packed with scrumptious delights. Think Iberico pork chops, herb crusted lamb racks, and arguably the best satay we've ever had (yup, we're calling it). What's more, the veggie dishes here are equally delicious: the fried curry cauliflower is a revelation.
The team at Decker know what they're talking about when it comes to BBQ. Not for the faint of heart (nor vegetarians), a Decker BBQ is the real deal. Quality meats, low and slow cooking, and great service make Decker the ultimate BBQ venue. The menu features all the classics: brisket, spare ribs, pulled pork, buffalo wings, mac 'n' cheese, and burnt ends (hallelujah!). It's a little slice of Austin, Texas right here in SG.
*Cashback rates are correct at time of publishing but are subject to change and availability
New to Fuzzie?
Fuzzie is an online shopping app that helps you save cash, every time you make a purchase! Earn up to 50% cashback whenever you buy an item from over 100 awesome brands featured on our app. Fuzzie is totally free and easy to use. Always remember: before you shop for anything, check Fuzzie first!
Subscribe to Fuzzie Blog
Get the latest posts delivered right to your inbox