Drink beer, earn cashback!
Gone are the days that craft beers are hard to find in Singapore. Not only can you quaff down unique, interesting hops at local breweries and beer bars, you can also get your hands on cult labels and obscure suds at cafes, restaurants, bars, and even supermarkets around the city. But of the many places that offer cool, small-batch brews, only a select few will reward you for drinking - now who doesn't love that? Here's where to go for more bang for your beer buck.
The Armoury Craft Beer Bar
The best days to pop into this grown-up dive bar in the CBD are actually on the weekend, when it's happy hour all day and eggs are free-flowing at brunch. Bottled beers are limited and of the commercial variety (read: Tiger, Heineken, and Corona), but you'll find a decent selection of hops on tap - there's Kona Hanalei Island, Innocence Insidious IPA, Stone Ripper, Stone Go To IPA, Maisel's Weiss, Deschutes Fresh Squeezed, Rogue Hazelnut Brown Nectar, and Rogue 5 Hop IPA to go with your burger or pizza. If you want a break from the suds, give their local-inspired cocktails like Chin Chow, Ning Meng Cha (Chinese for lemon tea), and Tau Huey Chui (Hokkien for soybean milk) a go.
36 Beach Road, Singapore 189677
Purchase a gift card for The Armoury on Fuzzie and receive 15% instant cashback!*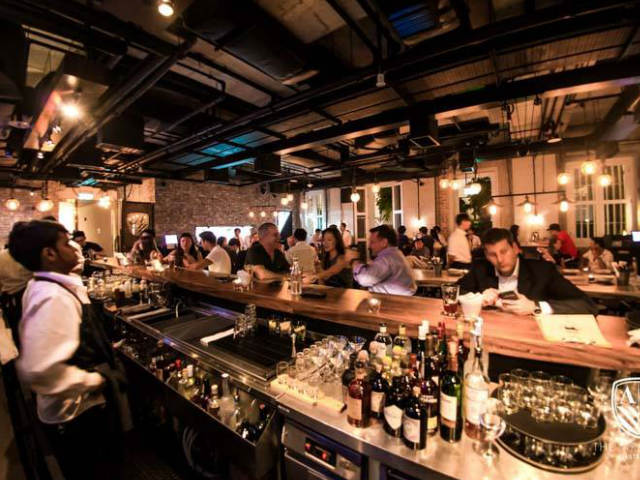 MeatSmith
Burnt ends, briskets and ribs aren't the only things that shine at this cool barbecue joint. It also offers made-in-Singapore Archipelago French Oak Porter and Miller Genuine Draft on tap, alongside cult beer labels like Pistonhead, Founders Centennial and Arrogant Bastard to go with your smoked meats. If your dining companions aren't as passionate about craft brews, there's a excellen
t variety of scotch whiskeys, bourbons, and hooch for the taking.
167-169 Telok Ayer Street, Singapore 068620
Purchase a gift card for MeatSmith on Fuzzie and receive 45% instant cashback!*
Artistry
Craft beers are best consumed in a fuss-free dive bar - said no one ever. Quiet (relatively), laid-back and filled with art, this unpretentious cafe-slash-bar-slash-gallery serves brunch and American classics like hotcakes, french toast, pastas, burgers and sandwiches, together with - of course - coffees and teas from Liberty Coffee, Grounded Pleasures and Ette Tea Company. In the "alcoholic brews" category, you'll find Tennents Lager and Heverlee Wheat Beer from the taps, and an ever-changing range of craft beer bottles.
17 Jalan Pinang, Singapore 199149
Purchase a gift card for Artistry on Fuzzie and receive 40% instant cashback!*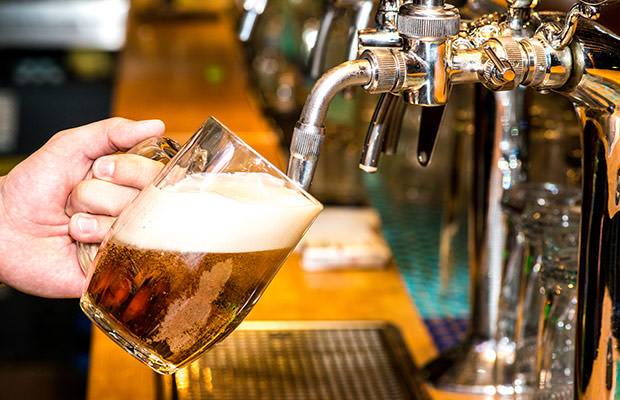 The Providore
They say you can't please everyone, but The Providore seems to prove otherwise with its well-stocked inventory of gourmet goodness. It's a cafe, deli, bakery, grocery and a cooking studio all in one, and you can find everything from breakfasts and coffees to pantry stables, sweets and cookbooks within its four stores. What's in it for beer fans? Brewdog (Kingpin Lager and Punk IPA), St Bernardus Witbier, Royal Jamaican ginger beer, The Apple Thief cider, Cockies Ocean Road Pale Ale (daught), The Full Irish Single Malt IPA, Bridge Road Golden Ale, and as well as a seasonal draught.
Multiple locations; check website for more details.
Purchase a gift card for Providore on Fuzzie and receive 45% instant cashback!*
Beer&Co (on Honestbee)
Throwing a house party? Beer&Co on Honestbee delivers Paulaner, Baird, and Hacker-Pschorr craft beer packs in bundles of five, eight, ten and 20 bottles, so all you're lifting are your fingers.
Purchase a gift card for Honestbee on Fuzzie and receive 6% instant cashback!*
Thirsty (on Honestbee)
In case you don't know already, Thirsty Craft Beer Shop boasts one of the largest selection of craft beers in Singapore, and you can have them sent right to your doorstep on Netflix-and-chill days - thanks to Honestbee. With over 300 craft brews on offer ranging from light to roasty, it's practically impossible to not find something you like - even if you're not big on beer (lambics, anyone?). Plus, you get free delivery if you spend $40 or more, which is easily done. New to Honestbee? You won't be any much longer when there's $12 off your first order with a minimum spend of $65 (valid for one month after signup).
Purchase a gift card for Honestbee on Fuzzie and receive 6% instant cashback!*
*All cashback amounts are subject to change and availability
New to Fuzzie?
Fuzzie is an online shopping app that helps you save cash, every time you make a purchase! Earn up to 50% cashback whenever you buy an item from over 100 awesome brands featured on our app. Fuzzie is totally free and easy to use. Always remember: before you shop for anything, check Fuzzie first!
Subscribe to Fuzzie Blog
Get the latest posts delivered right to your inbox