Cute date ideas beyond your normal dinner & movies
Are you tired of going on boring dates? Fuzzie helps you out with a list of fresh new ideas to spice up your dating life. From cosmic bowling to an exclusive picnic, art jamming and more, we got you covered.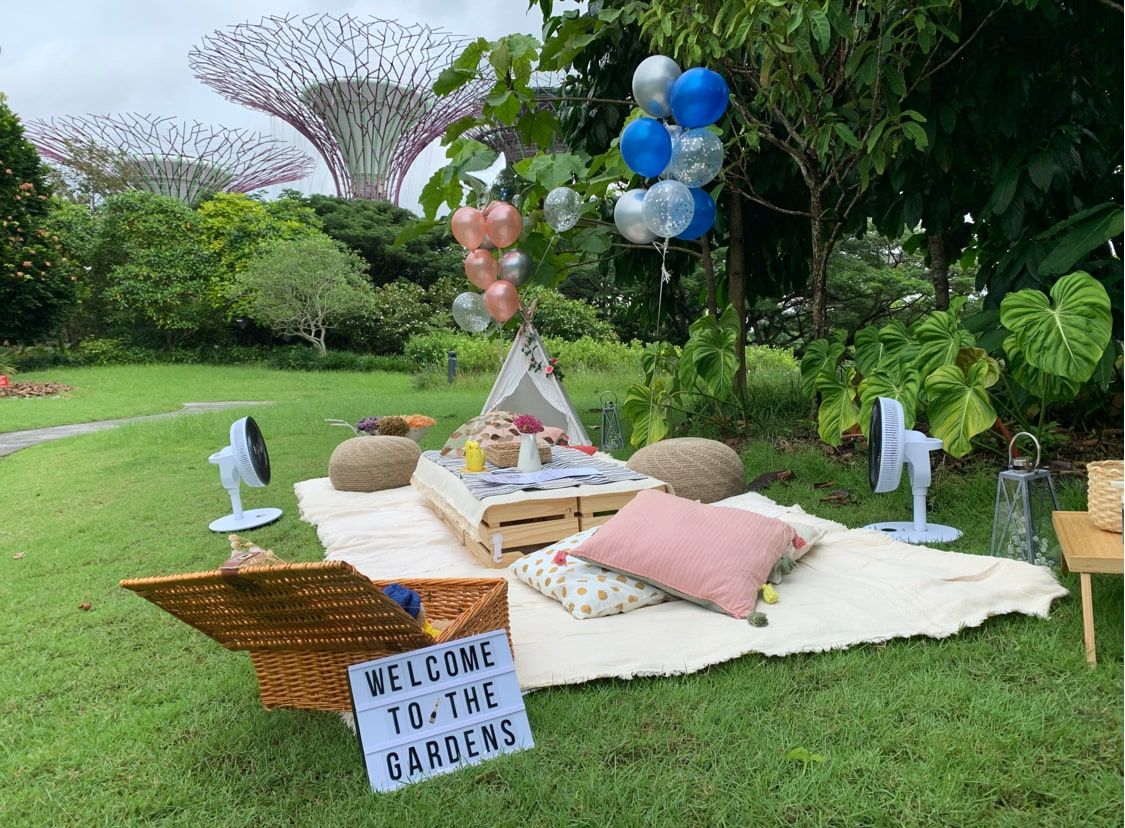 Is dating in Singapore becoming boring to you? Are you tired of going to the same spots for dinner and watching movies everyone else has seen? We get it but it doesn't have to be! This is your sign to jazz up your dating life by throwing new activities into the mix. Take the chance to surprise your date (and yourself) with these fresh ideas on Fuzzie.
Artsy Date Sweetened with BonBon drinks
As the popular saying goes, with the touch of love everyone becomes a poet. Perhaps love can also make an artist out of you. Café De Paris is proof that you can enjoy great food and create great art all in one place. Surrounded by artworks in a dreamy ambience, this is the perfect spot for a cute date.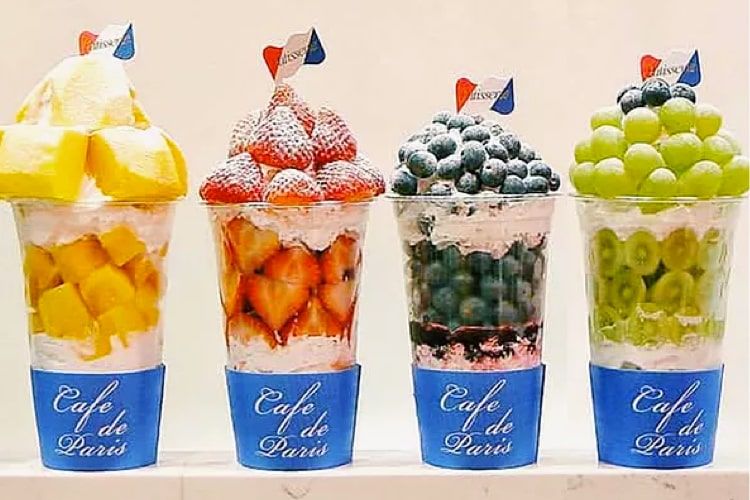 During the art jamming session, you have three hours to unleash your creativity on a blank canvas with your date. Get inspired by anything - nature, your recent life events, other paintings...or even paint each other if you are up for it. Add a sweet note to your date with Café De Paris's signature BonBon drinks, filled to the brim with fresh fruit chunks.
Fuzzie Privilege: Enjoy Art Jamming at $45 for 2 guests with complimentary drinks (UP $110), 25% off regular-priced food and drinks for dine-in and takeaway, and 15% off High Tea Set.
Theatrical Cinematic Experience on a Former Dance Floor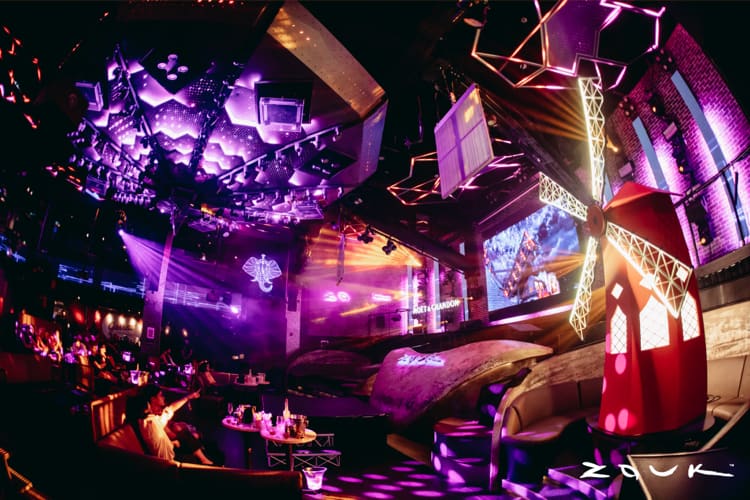 This is not your typical movie night-out. Zouk Cinema Club brings you a dynamic cinematic dining experience right in the heart of its dance floor. Yes, you read that right.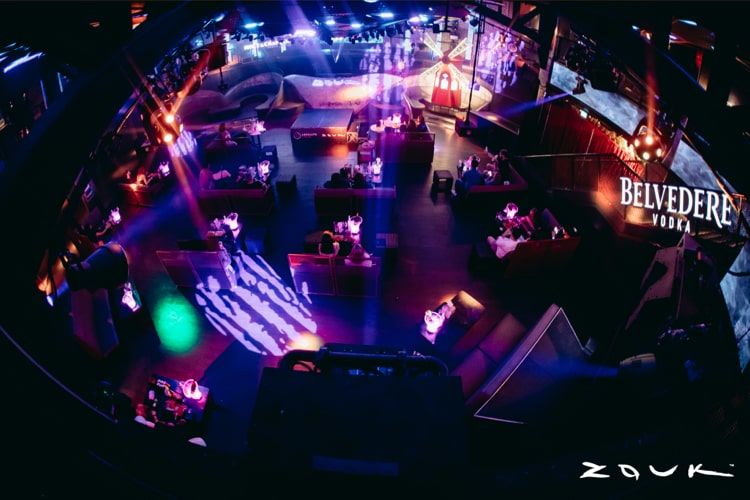 Lose yourselves in this theatrical experience with state-of-the-art lighting, theatrical decor, and quality audio from Zouk's iconic sound system. While watching some of television's greatest films, you and your partner also get to indulge in great food and alcohol all in one epic date night. This is what we mean when we say, show your date a good time.
Fuzzie Privilege: Enjoy 20% off your total bill with min spend of $100 (stackable with in-store promos).
Cosmic Bowling Party with Arcade Games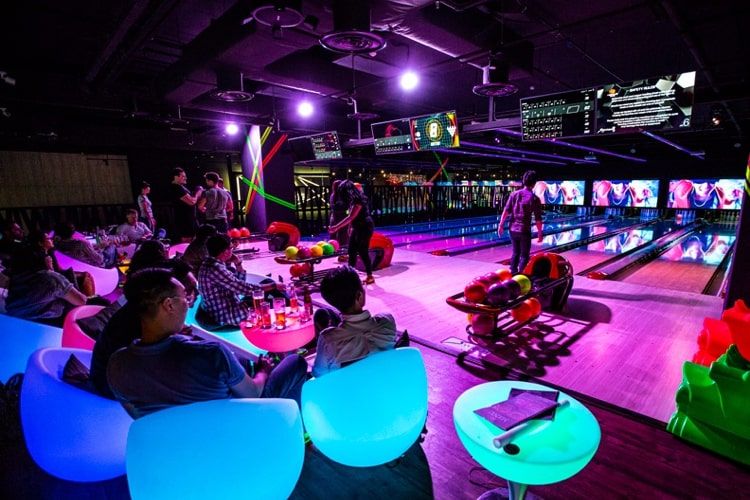 Is an "active" date more up your alley? Try out an enhanced version of indoor sports at K Bowling Club, the first full-time cosmic bowling alley in Singapore. With dazzling lights and upbeat music to get both your hearts racing, K Bowling Club provides the thrill and action you are seeking.
Besides bowling, there's also an arcade complete with dart machines for you and your partner to play to your hearts' content. When you need a rest, step into a karaoke booth to end the date with a serenade.
Fuzzie Privilege: Enjoy 20% off your total bill with free shoes and socks.
Exclusive Pinterest-Worthy Picnic Package from Fuzzie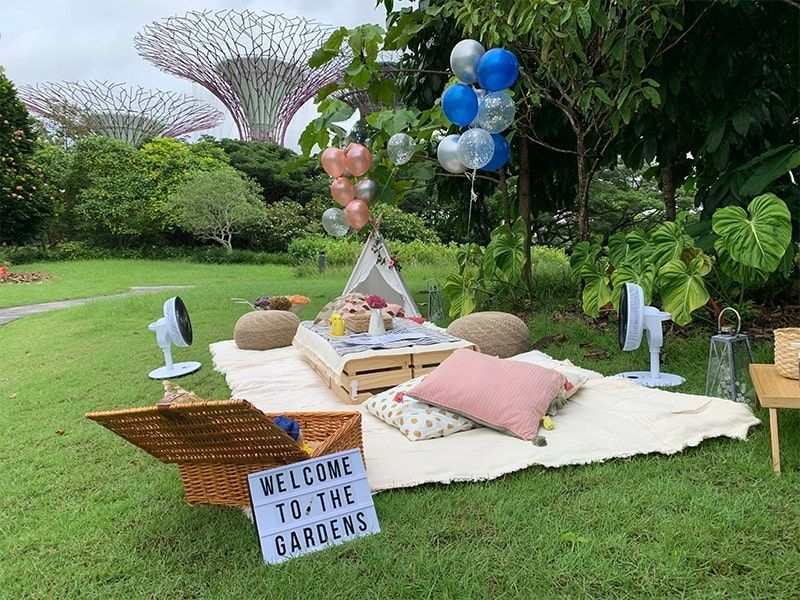 Yes, we know, suggesting a date at Gardens by the Bay is nothing new, but wait for it - Fuzzie has something unique and exclusive planned out for you. Surprise your date with a Pinterest-worthy picnic and food catering for two.
In addition, you get admission to all four attractions: Flower Dome, Cloud Forest, Floral Fantasy, and OCBC Skyway, as well as a camera provided for 10 polaroid shots. You can even co-create a secret garden with the given terrarium kit and take it home as a memento. Lastly, hop on a buggy with a two-way personalised service for a romantic ride around the gardens.
Fuzzie Privilege: Enjoy an exclusive Fuzzie picnic experience for $299+ (UP $384).
Premium KTV with Choice of 18 Themed Rooms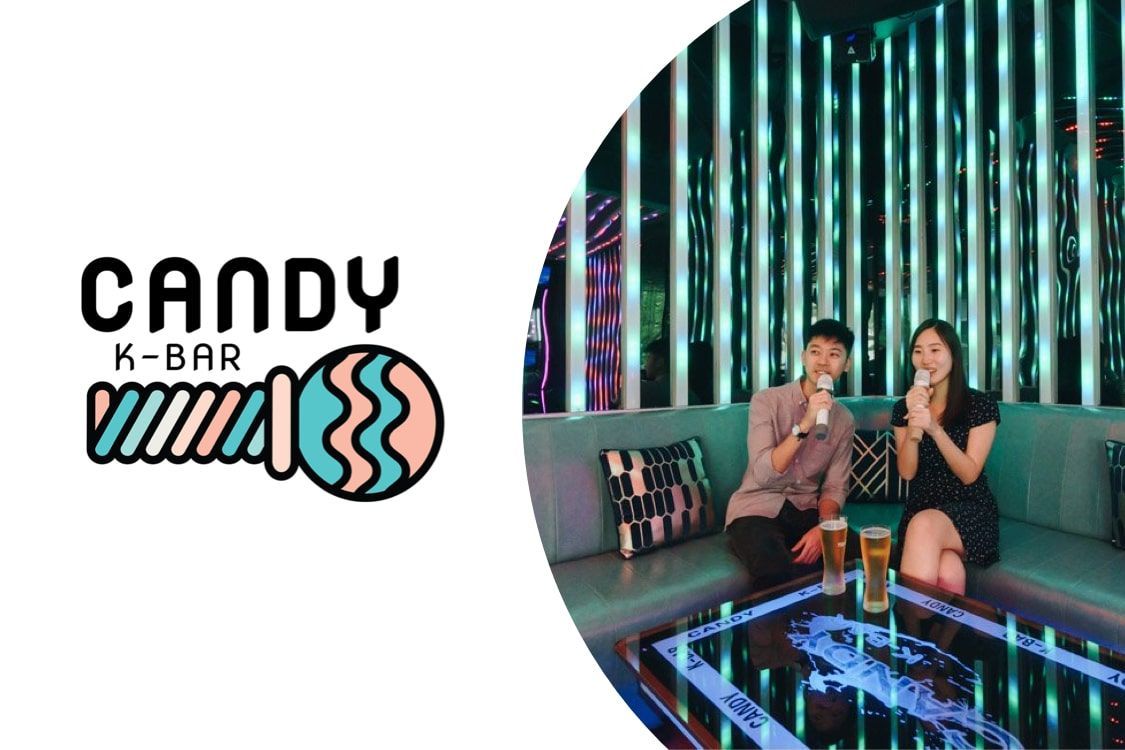 Singing with your date is one of the best ways to bond. Located in the heart of Orchard Rd, it is famous for its 18 uniquely themed rooms with the latest karaoke and audio systems and lighting to give you an all-inclusive experience.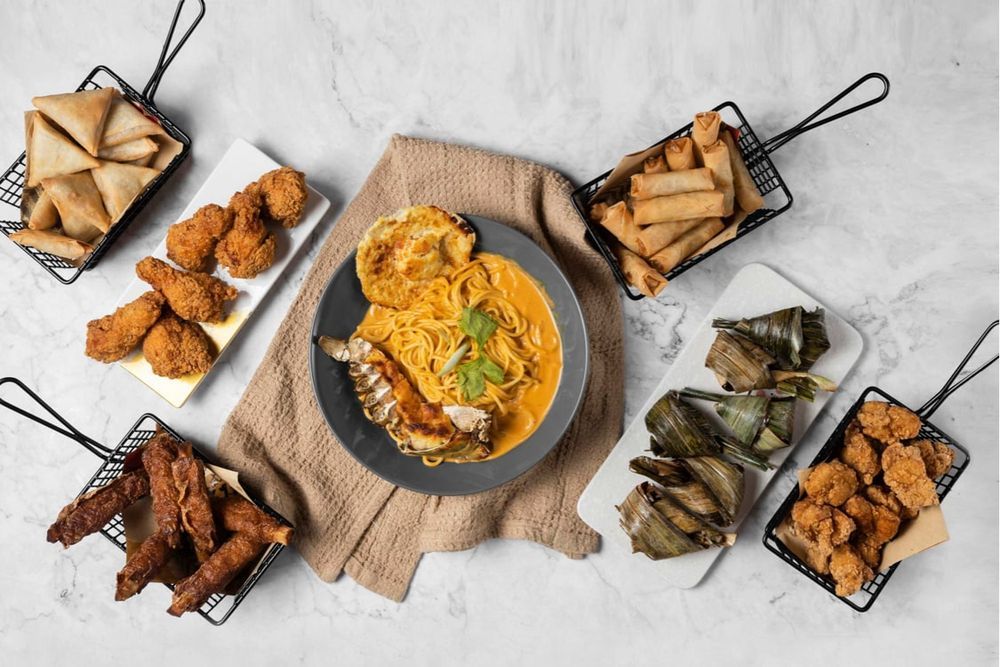 From pink couches and colourful balloons to neon lights and butterfly decor, Candy K allows you to choose your kind of wonderland. Help yourself to luscious mains like their signature fried chicken with buttermilk waffle and soju as you sing to your hearts' content in this otherworldly setup.
During this Covid-19 period, while Karaoke is temporarily suspended, the themed rooms are still popular havens for couples to dine in.
Fuzzie Privilege: 1 for 1 mains + 1 for 1 Wine & Sparkling Water (glass or bottle) for dine-in & takeaway. You can combine both privileges and multiple orders are allowed
Play your Favourite F.R.I.E.N.D.S Character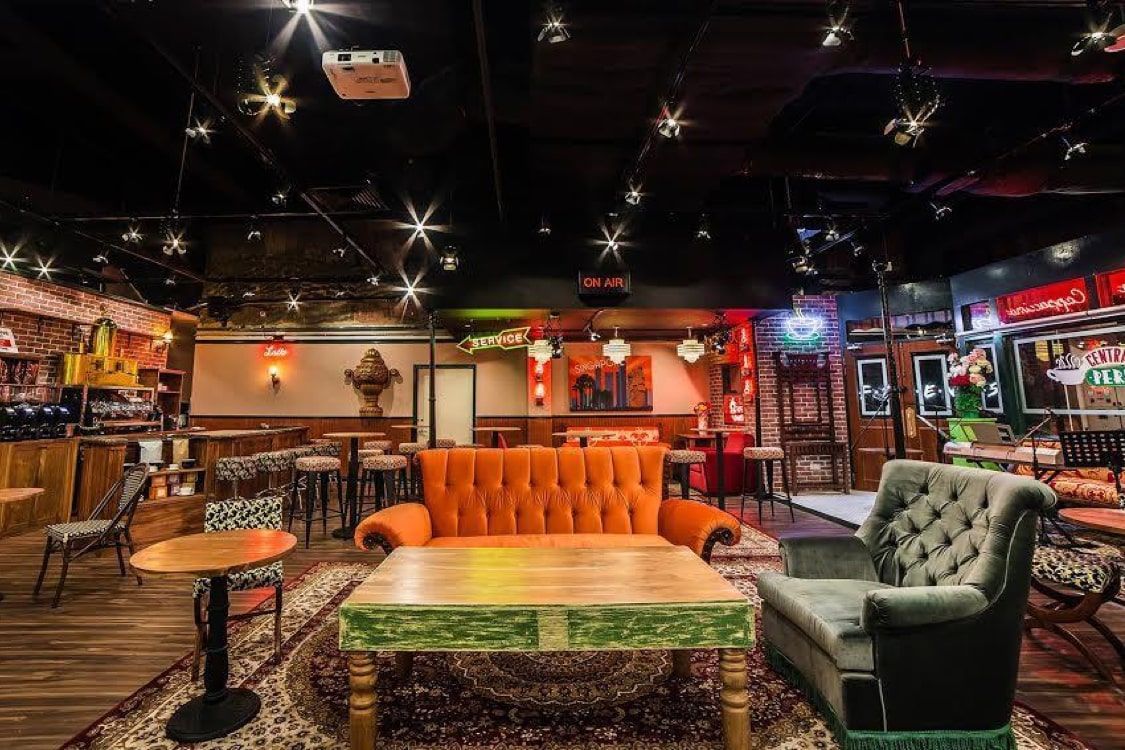 Are you a diehard fan of F.R.I.E.N.D.S? Now is your chance to channel your inner Ross and Rachel with your date at the sitcom-themed Central Perk cafe. The details that go into its decor will impress you. Expect to find bits and pieces of every major character there, such as Monica's kitchen, Phoebe's cat in the guitar case, Chandler and Joey's foosball table, to name just a few.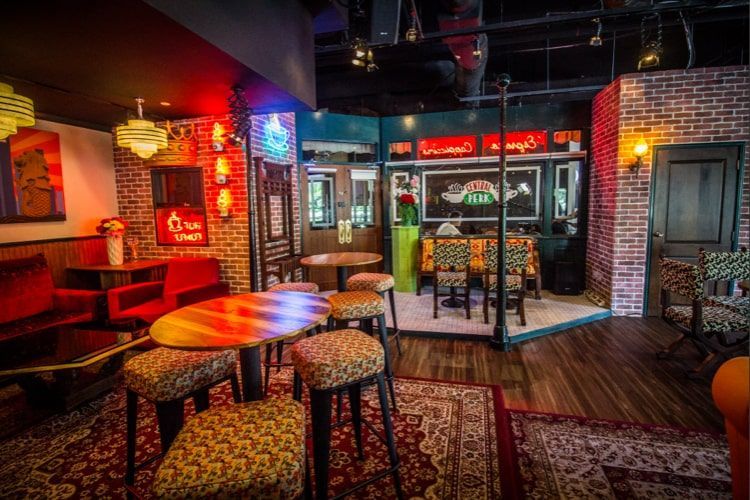 Besides the nostalgic element, Central Perk also offers creative dishes with iconic F.R.I.E.N.D.S references. Be sure to try out Oh my God Baby Black Ribs, Chandler's Edible Helium Balloon, and Ahh Unagi. This would be a date to remember.
Fuzzie Privilege: Enjoy 30% off mains, pasta, and signatures (dine-in & takeaway).
Dreamy Cafe Date with Pink Soufflé Pancakes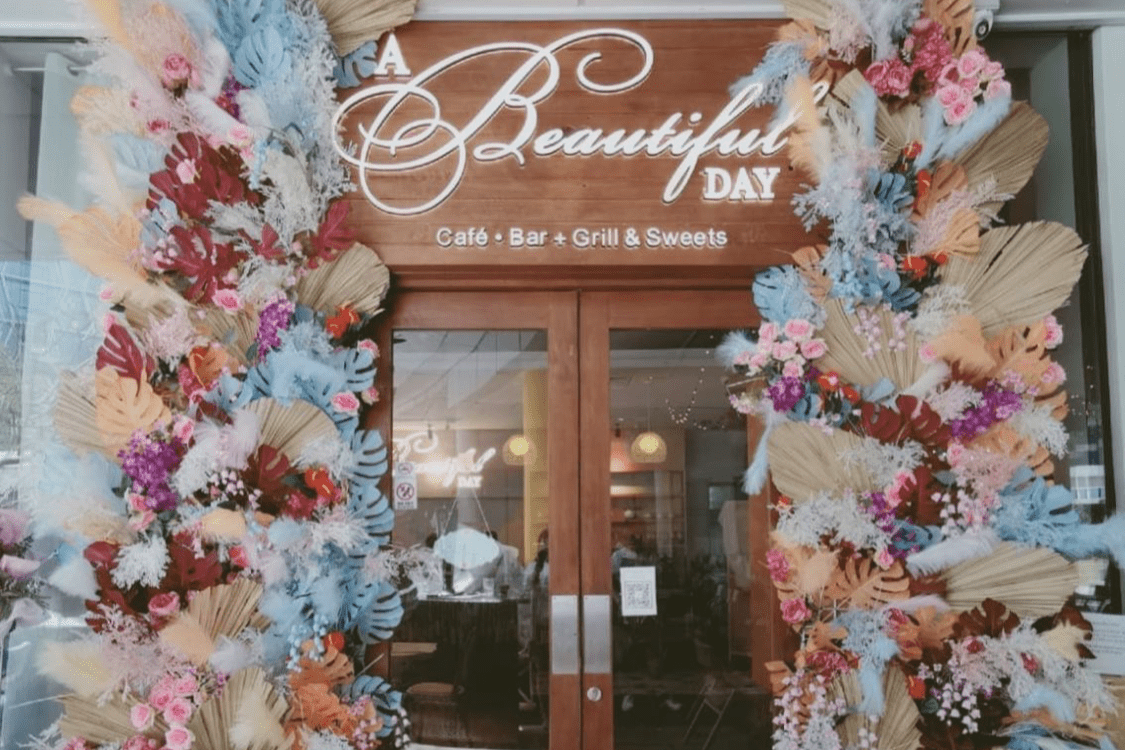 Stepping into A Beautiful Day cafe is like walking straight into a fairytale. Divided into three sections, it is most famous for its Pink Sugar corner. Floral-themed and full of pink things from plates and telephone booth decor to Red Velvet Latte and Pink Sugar Bandung Soufflé Pancakes, this place will make your date feel like a princess.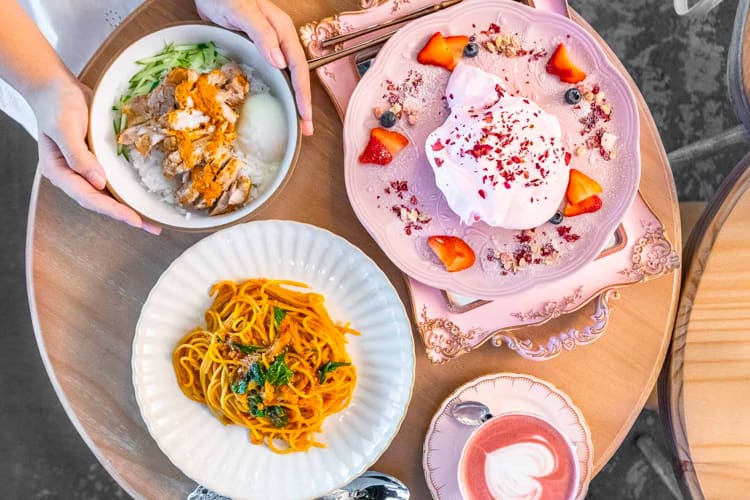 There is also the living room section known for its clean, showroom-inspired look and an outdoor space that resembles a garden with fairy lights. It is the ideal spot for a high tea date.
Fuzzie Privilege: Get 1 for 1 mains (multiple orders allowed) and 25% off total bill for dine-in and takeaway, 30% off total bill for delivery.
High-End Fun for Sea Lovers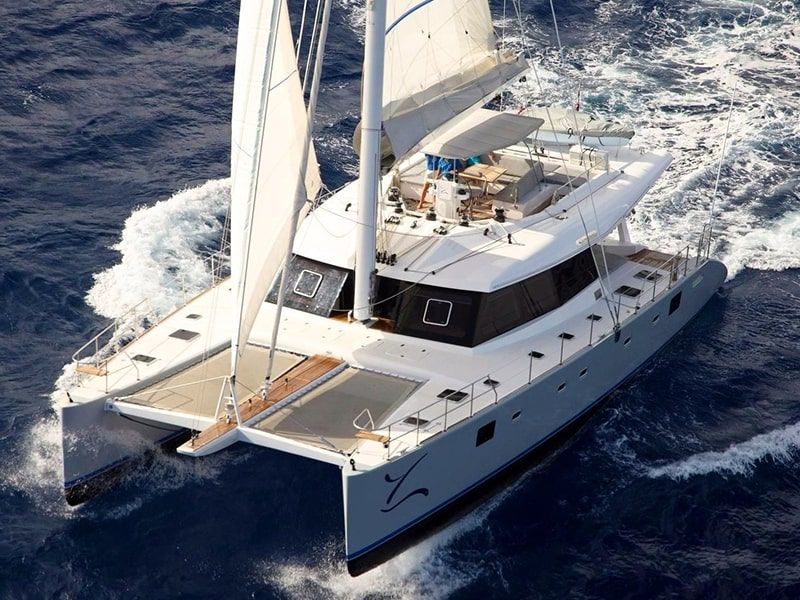 Ever pictured yourself on a yacht with your date like the scenes from a movie? Turn your dream date into a reality with the help of The Epicurean State, the number one luxury yacht charter in Singapore.
If you are in the mood for a double date (or more), opt for an experience of a lifetime on a large luxury yacht. Choose your services from guided tours and itinerary cruise planning to themed parties and F&B catering. Pop the champagne bottles and let the yacht party begin.
Fuzzie Privilege: $800 per yacht charter for 4 hours (UP $2400)
---
About Fuzzie- The game-changing corporate privilege club everyone is talking about
Fuzzie is an invite only, all-in-one privilege club that grants you special access to thousands of exclusive benefits on food, spas & massages, cars, staycations, gym & fitness, personal grooming, kids, pets, home, activities, dental, healthcare and many more. As a sign up bonus, you will immediately enjoy over $2000 worth of free gifts with no spending required. Stretch your dollar to save thousands each year as Fuzzie quickly becomes an essential part of your family's life.
If your company does not have access to Fuzzie yet, ask your company HR/management to contact us at hello@fuzzie.com.sg and we'll help you to quickly get set up . Learn more about us.