Go over the moon with Fuzzie: Exclusive handcrafted mooncake deals for Mid-Autumn Festival 2022
Top hotels in Singapore factory produce their mooncakes. Fuzzie's selection of exceptional handcrafted mooncakes are the real deal, exclusive for our members.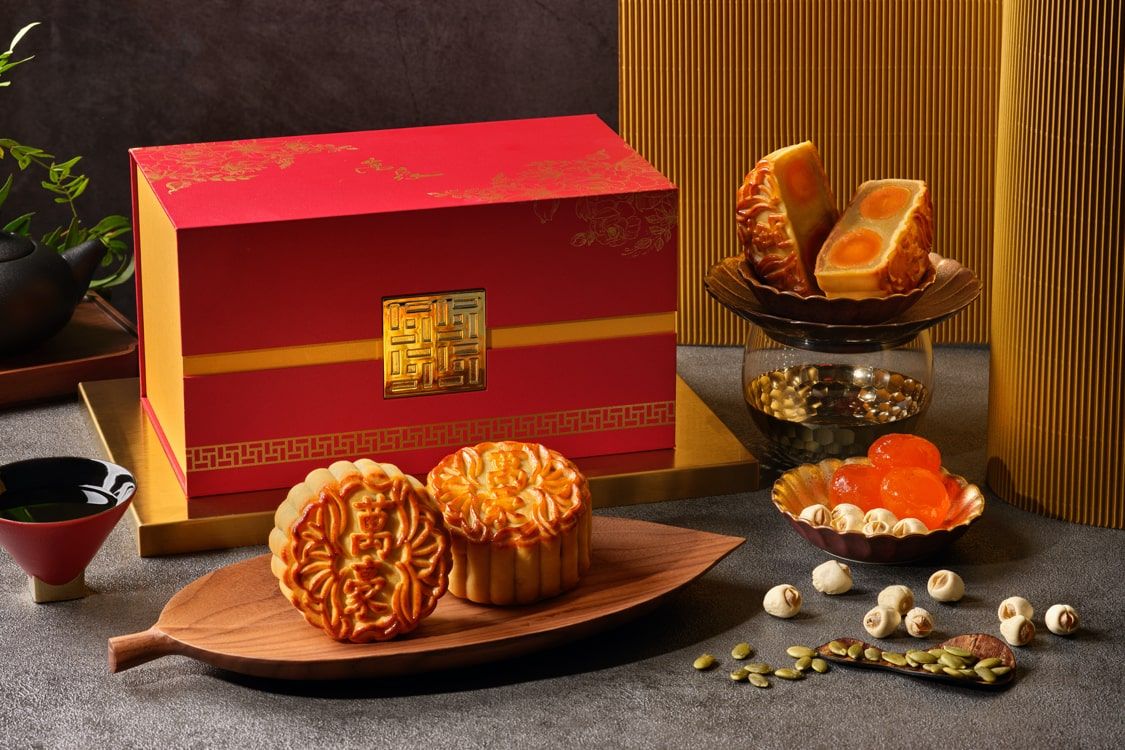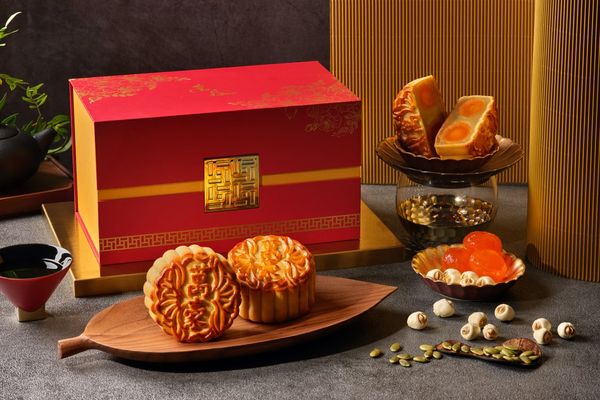 With our carefully curated selections and exclusive savings, Fuzzie is the most desirable place everyone is wishing they can get to for their mooncake shopping this year.
There are many offers by top hotels in Singapore for their mooncakes this year. But did you know that many of them use a single factory that churns out the mooncakes? All that differentiates these moon-shaped pastries that come out from the same factory is the hotel logo stamped on the skin and perhaps some "finishing touches".
Fuzzie has selected only exceptional mooncakes that are handcrafted from fresh premium ingredients. You get to enjoy these with special rates, exclusive to Fuzzie members. So that you can impress your family, relatives, friends and even yourself during this mid-autumn.
[Extended to 25 Sep] The Clean Addicts (halal) - must try
Handcrafted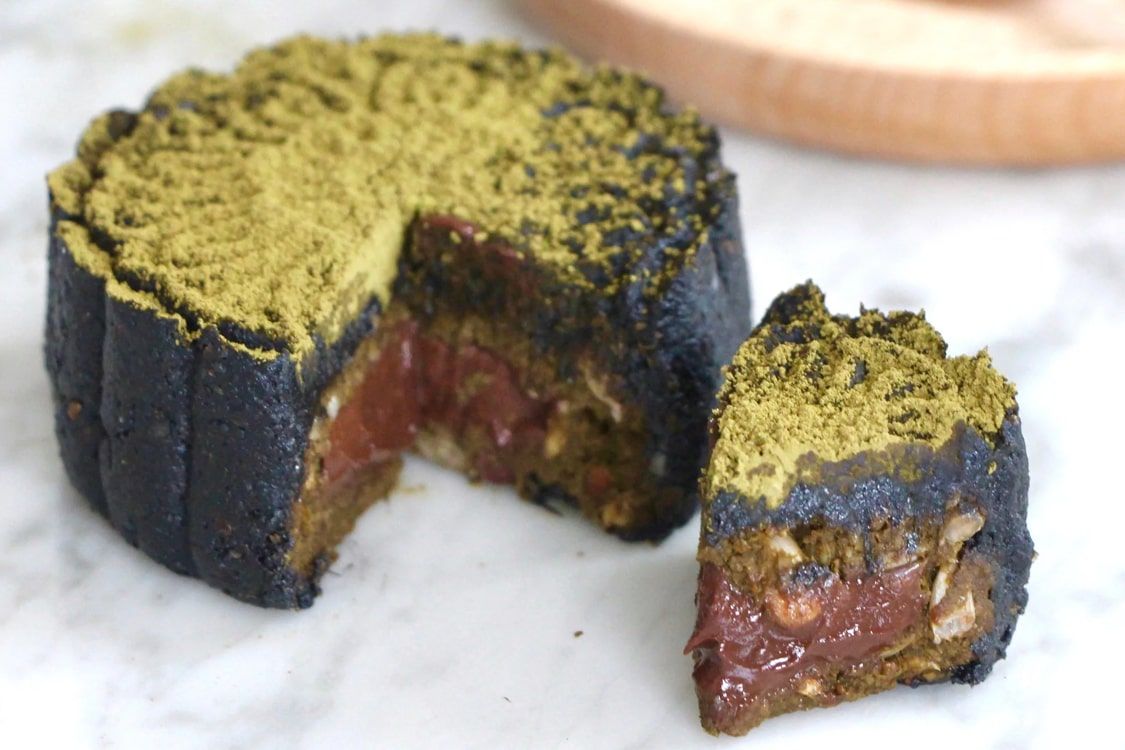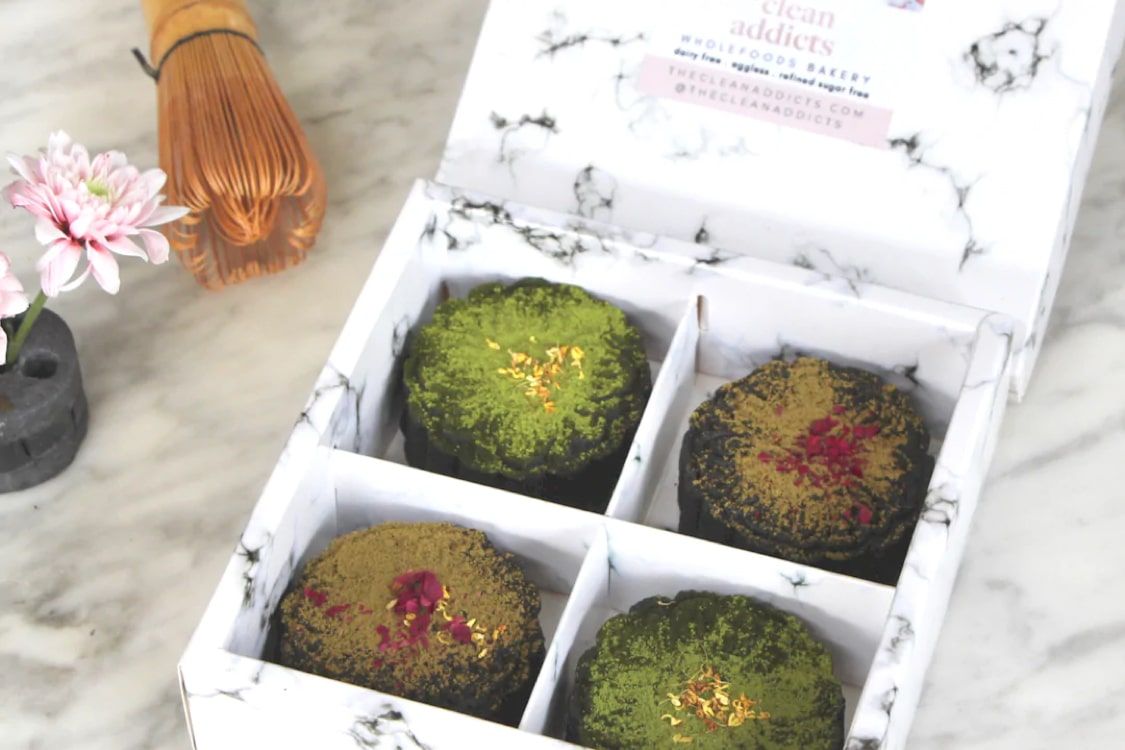 As their name indicates, the Wholefood Mooncakes are made from whole foods and sweetened with dates, with the snowskin 100% handmade from scratch using seeds and oats. These tea inspired mostly-raw vegan mooncakes are free of icing sugar, refined sugars, animal products, gluten, oil, artificial colourings, flavourings and preservatives. So that you can have guilt-free, healthy desserts that taste as good as they look.
Not only are they super healthy, they are also insanely delicious with each bite melting in your mouth oozing with rich flavours.
Fan favourites: The Dark Hojicha mooncake features a cacao nib fudge infused with hojicha and a dairy-free 74% chocolate soft centre core. Its charcoal organic chia seed snowskin is dusted with hojicha powder and a touch of sea salt for clean-tasting, rich finish. The Matcha Eclipse mooncake pairs matcha with unsweetened black sesame paste. The skin is dusted with Japanese matcha powder to elevate the depth of flavour.
For Muslims: No animal products, gelatine or lard is used.
Usual price: $89.80 for box of 4
Purchase options: Delivery only
Fuzzie Privilege: 20% off total bill
Handcrafted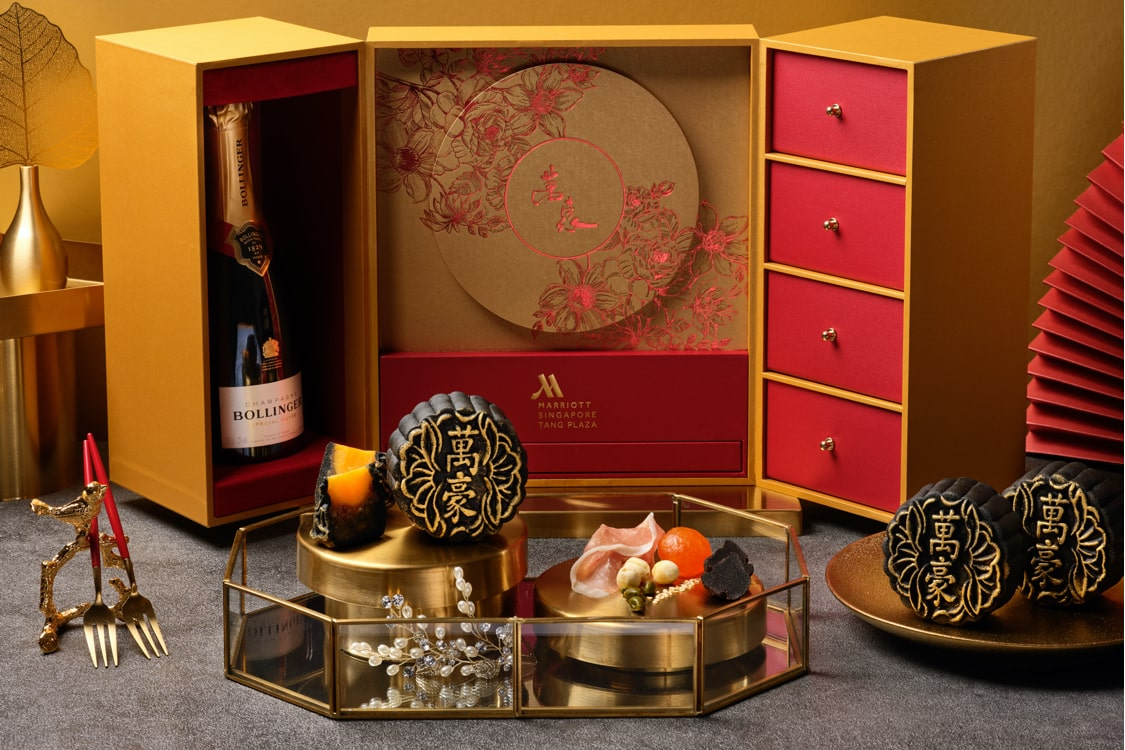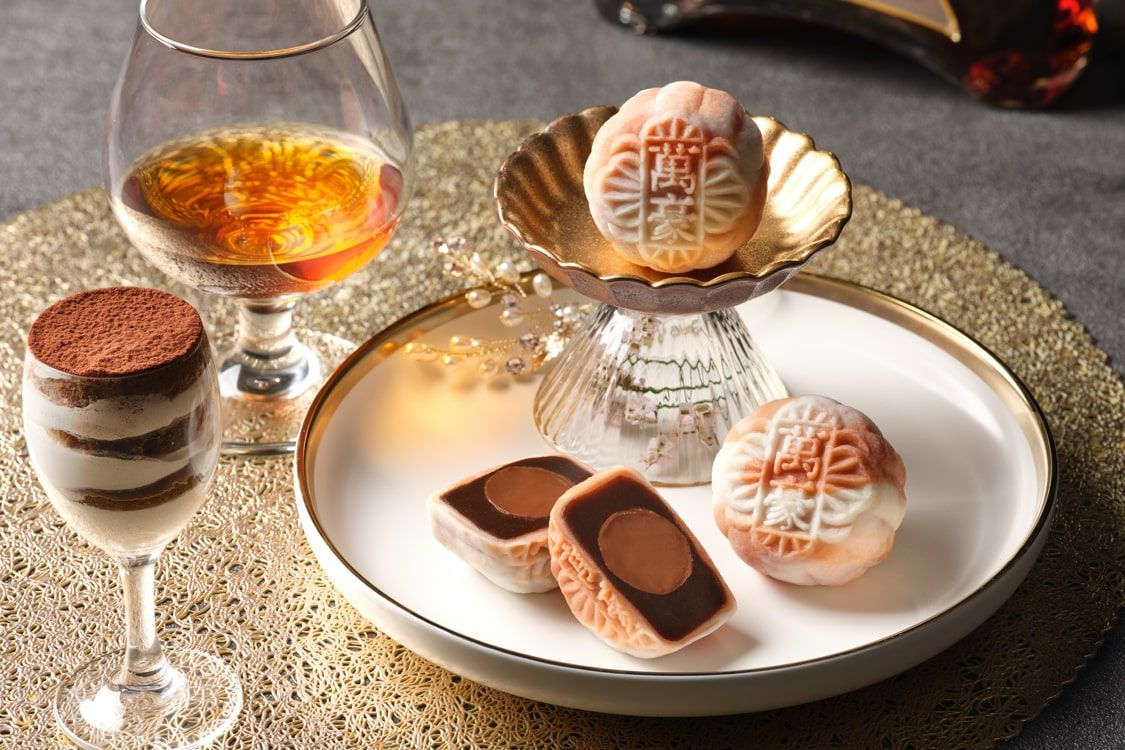 The mooncakes from award-winning Wan Hao Chinese Restaurant at Marriott Tang Plaza Hotel are handcrafted with traditional mastery and exquisite ingredients. You're assured of their quality and taste, which will appeal to both the young and old. This year's mooncakes packaging come in two designs: the Red Treasures Box is a two-tier chest-drawer design while the limited edition Premium Gift Set is a gold dresser-style box. The boxes that can be upcycled for different purposes.
Classics: They do traditional baked mooncakes well, as evidenced by their annual bestseller, White lotus seed paste with double yolk. The White lotus seed paste with macadamia nuts is a good option if you prefer a non-yolk mooncake. Their Pure Mao Shan Wang premium grade durian snowskin mooncakes remain a hit with lovers of the King of Fruit.
What's New: They've introduced five flavours from savoury bold baked mooncakes to fruity snowskin ones. The Golden Black Truffle baked mooncake with jamon iberico ham & single yolk or the Cognac Truffle Tiramisu snowskin mooncakes are an exquisite treat for loved ones. Otherwise, the Imperial Long Jing Tea with pumpkin seeds will also impress. For a more refreshing taste, try the Peach Passionfruit Truffle Blueberry snowskin or Tropical Soursop Vanilla snowskin.
Usual price: $80 - $98 nett
Purchase options: Delivery & self-collection
Self-collect location: Singapore Marriott Tang Plaza Hotel
Fuzzie Privilege: (Online store) 25% off for delivery, 33% off for self-collection, (Bulk Order) Up to 35% off
Handcrafted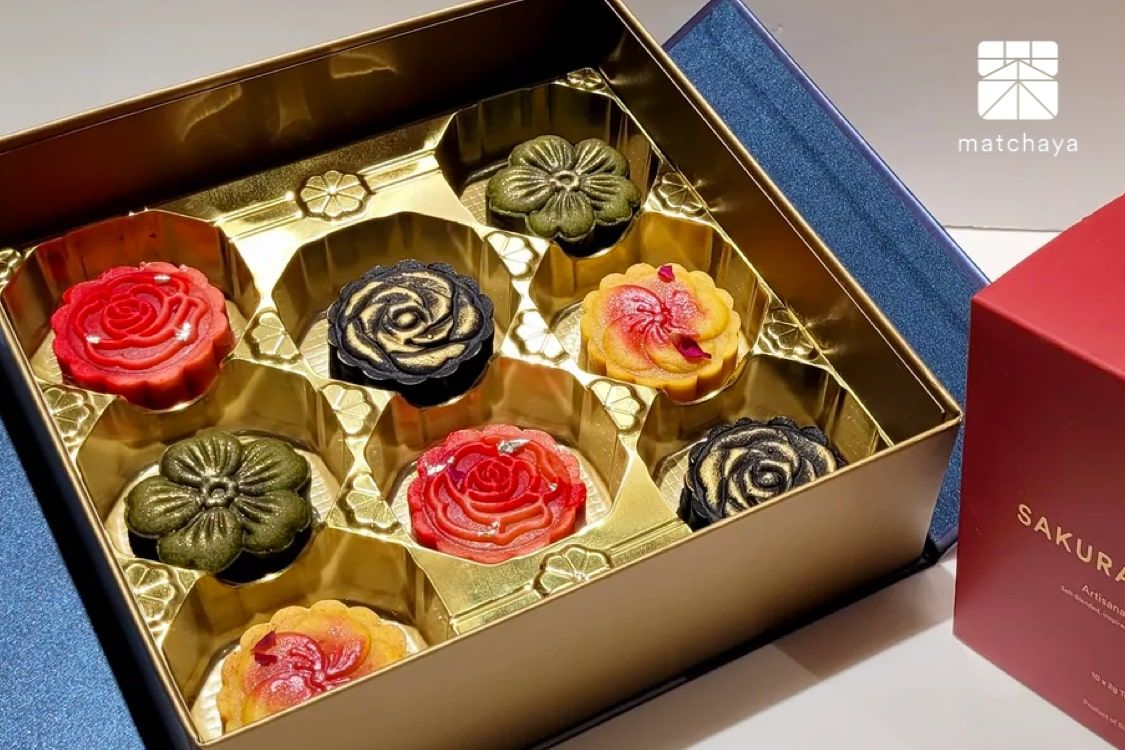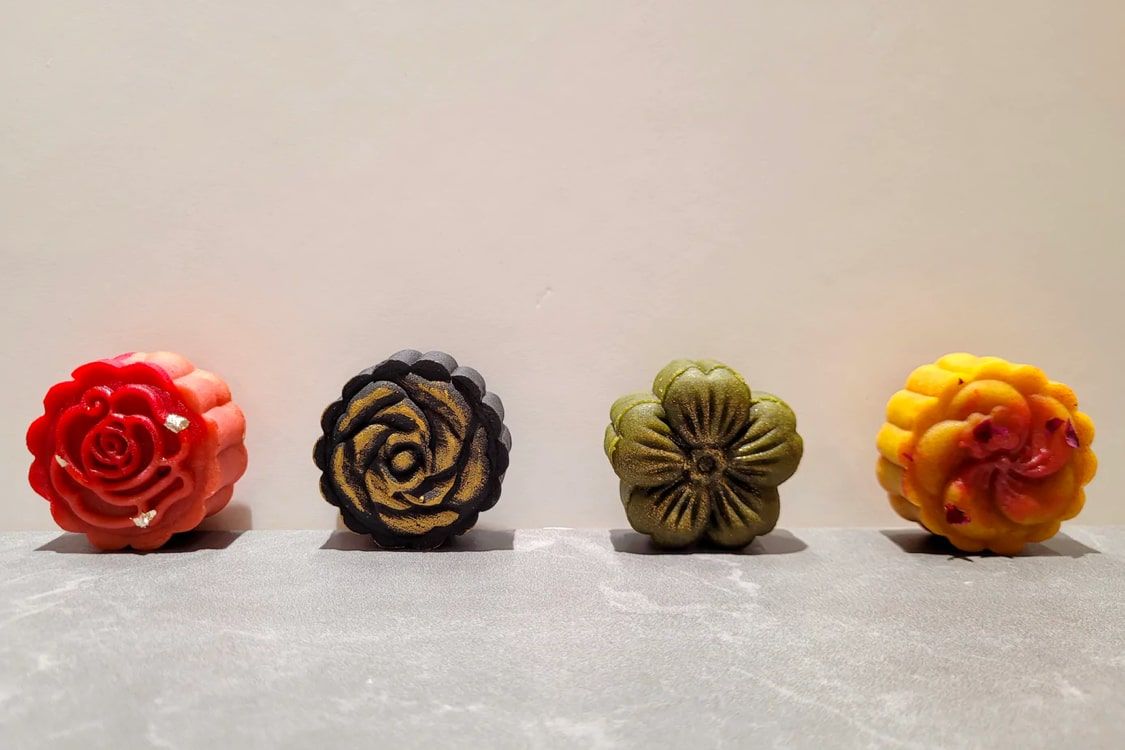 Matchaya is known for its authentic tea flavours sourced directly from tea farms in Japan. Their tea-inspired mooncakes come in floral designs and are made with no egg or animal fat. They're available in boxes of eight so that you can easily share the pleasures of this classy set.
Fan favourites: It has infused some of its most popular flavours into mooncakes, combined with traditional Chinese lotus paste. These include Koicha cranberry with Uji matcha, floral lychee rose, premium black sesame blended with white sesame in a charcoal snowskin, and zesty yuzu lime.
Usual price: From $62
Purchase options: Delivery & self-collection
Self-collect locations: Jem, Suntec City, Takashimaya, The Cathay
Fuzzie Privilege: 22% off (no min spend), 27% off (10 - 30 boxes) & 32% off (over 30 boxes)
Handcrafted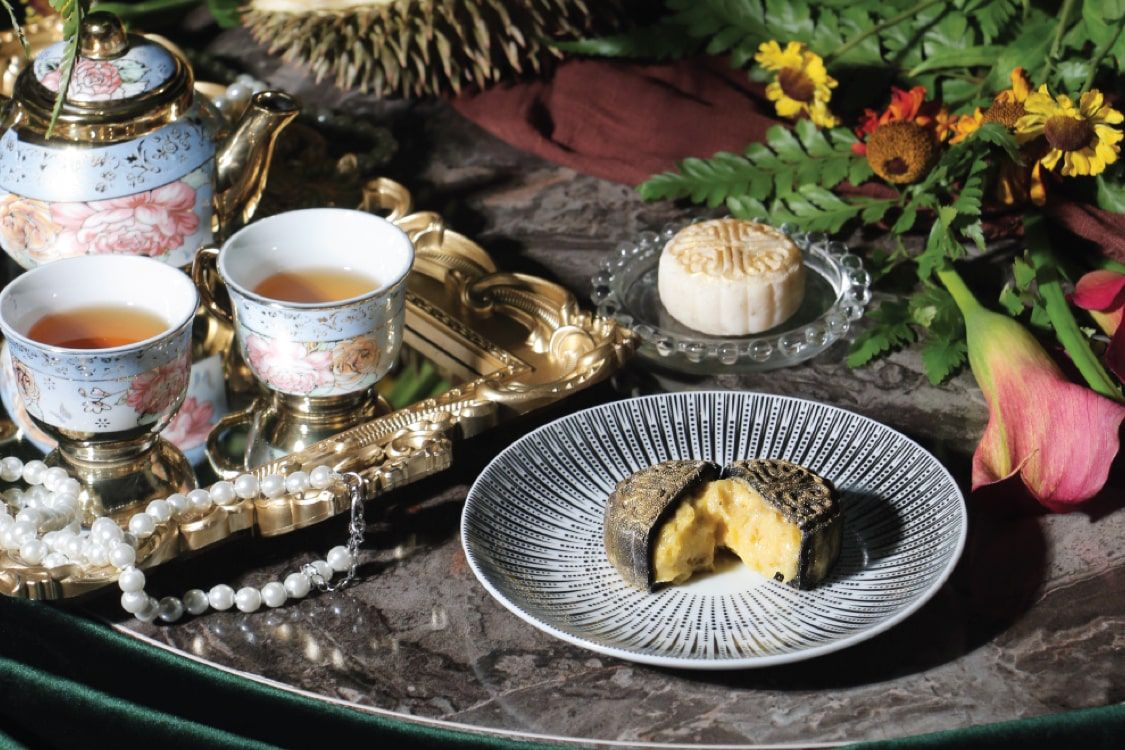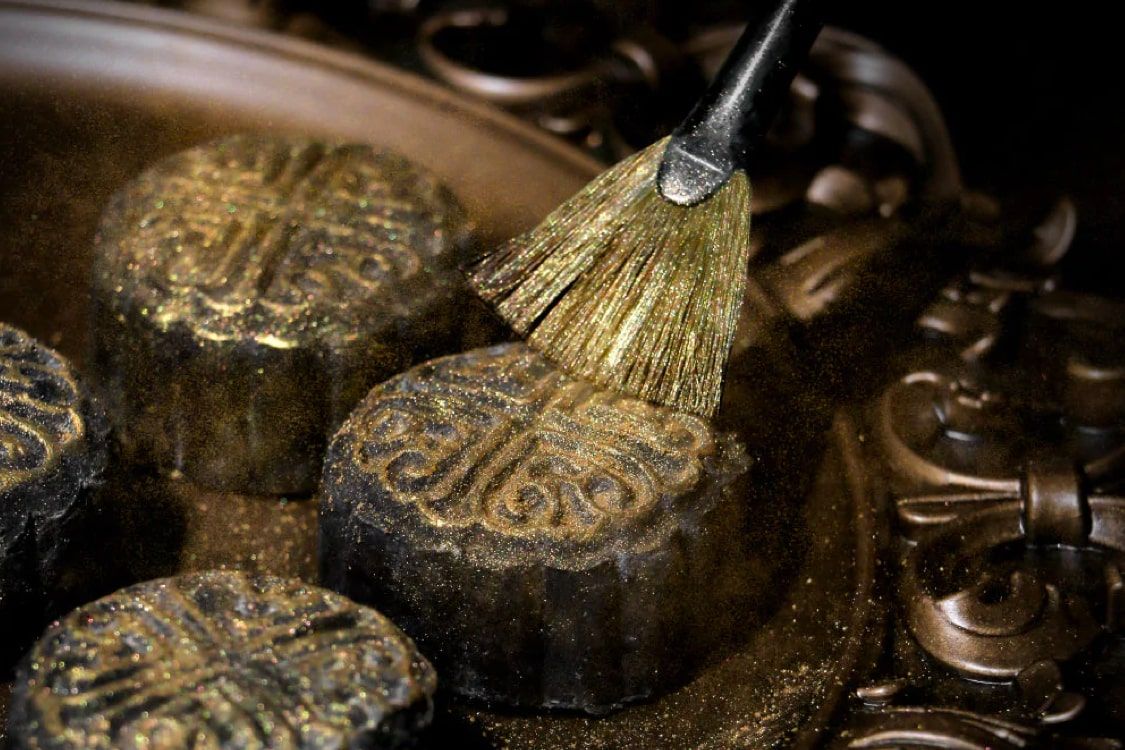 Aroma Truffle mooncakes are presented in sophisticated packaging that includes Eight Treasures handcrafted organic tea and a gold-plated cutlery set. Shower this gift of royalty on your loved ones.
Fan favourite: Their signature durian snowskin mooncakes are so in demand, that's the only flavour they carry. Each box comes in two flavours - Onyx Truffle Mao Shan Wang Snowskin and Frosty Mao Shan Wang Snowskin. Only premium ingredients are used, from the finest Italian black winter truffle to the Mao Shan Wang durian flesh.
For Muslims: Aroma Truffle only handles halal products. Though they did not apply for the halal certification for their limited time mooncakes, all their other products are halal-certified.
Usual price: From $108
Purchase options: In-store, delivery & self-collection
Locations: Jewel Changi Airport, Chinatown Point
Fuzzie Privilege: (In-store) $78 for box of 8 mooncakes (UP $108), (Online) Extra 25% off all mooncakes & bundles
Handcrafted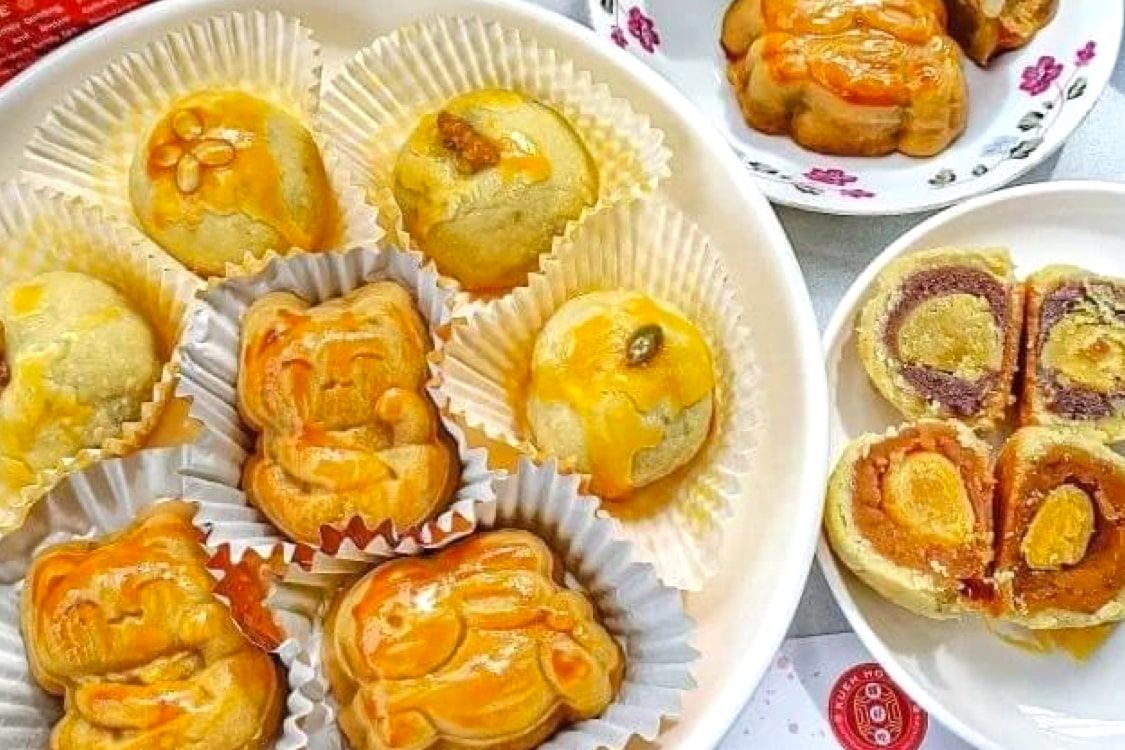 A homegrown brand by a mother and daughter duo, their mooncakes are handmade without any artificial colourings or preservatives. Fans rave about their Shanghai mooncakes, which feature a light, buttery pastry crust enclosing exquisite fillings and a rich, savoury salted egg yolk.
Classics: Their Baked Lotus Paste mooncakes are shaped like a rabbit or lucky cat,in a nod to the Chinese roots of the mid-autumn festival. Their Pu Er lotus flavour is redolent of the tea's fragrance with a subtle tinge of bitterness.
Fan favourite: The natural sweetness of the Honey purple sweet potato lotus flavour will satisfy any sweet tooth cravings. Their Baba Nonya Hae Bee Hiam Lotus is a blend of savoury and sweet flavours that work well together.
For Muslims: Kueh Ho Jiak is halal certified.
Usual price: From $38 - $45
Purchase options: Delivery & self-collection
Self-collect location: Tanjong Pagar
Fuzzie Privilege: 20% off total bill
Handcrafted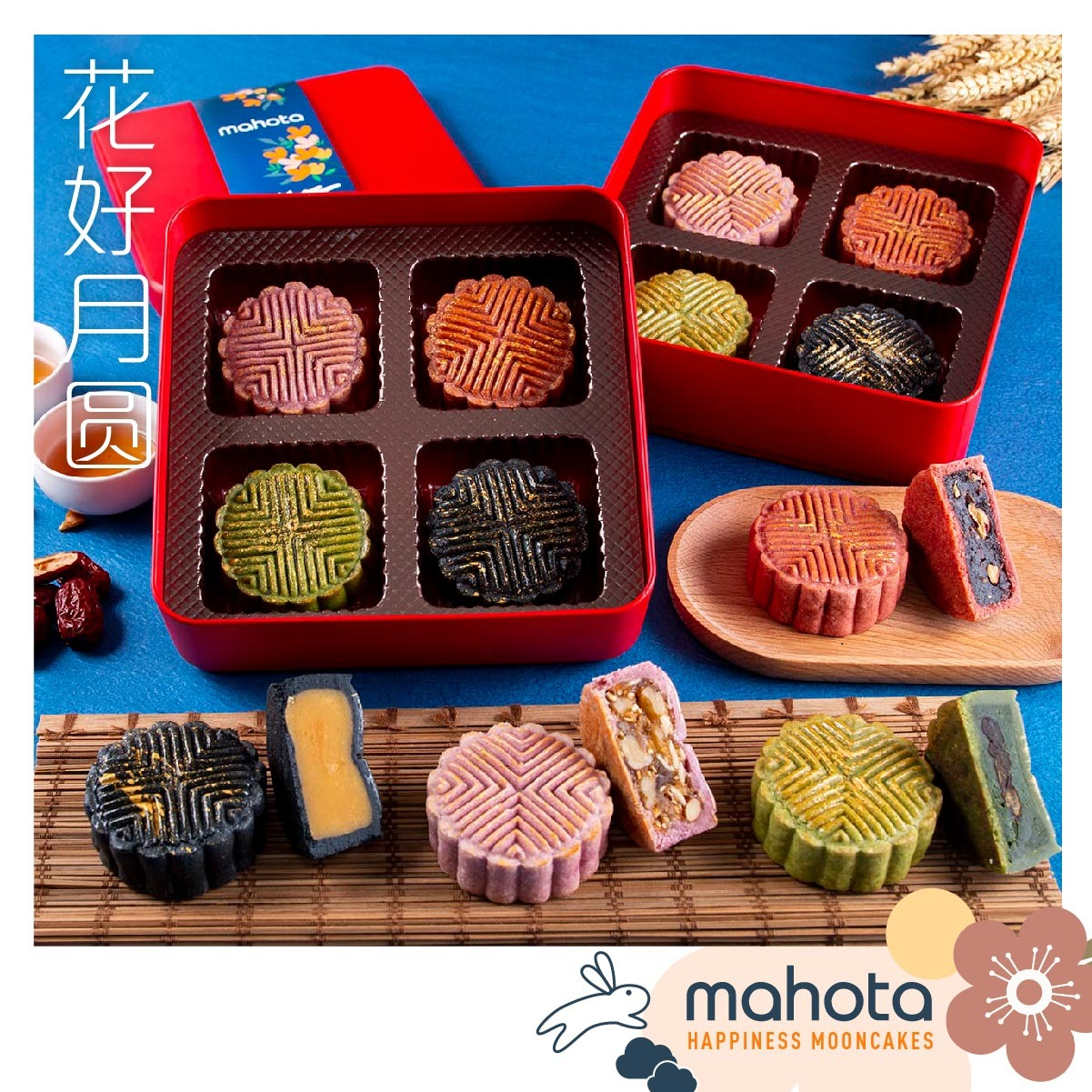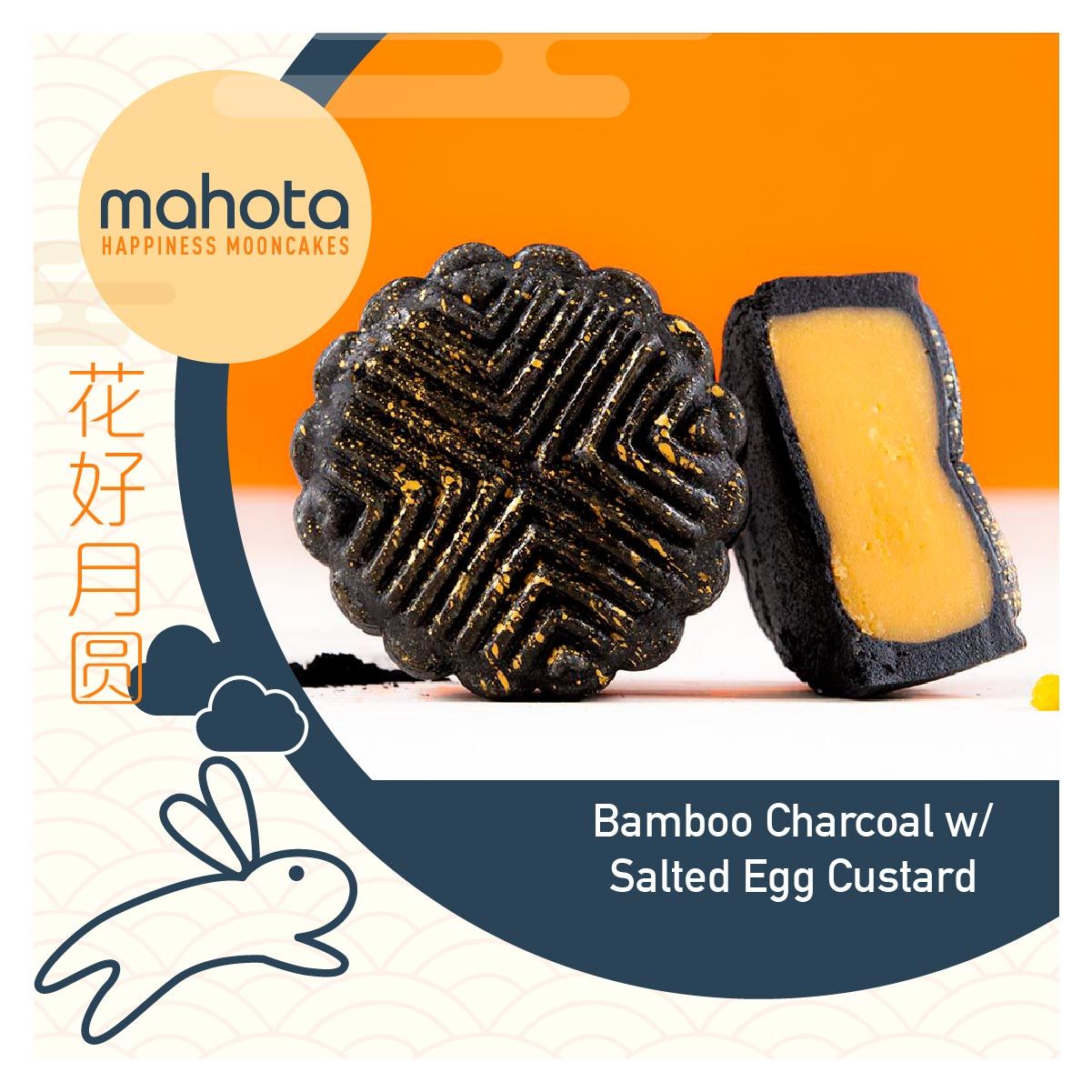 Mahota's mooncakes are made fresh in small batches and free from nasties.
Classics: Their Happiness Mooncakes are a combination of familiar – Superfoods mixed fruit and nut, Matcha with Azuki red bean – and new – Jujube red date with wolfberry and walnut, Bamboo charcoal with salted egg custard. Guaranteed to bring a smile to anyone who has them.
Fan favourite: Mahota's keto-friendly mooncakes are a hit with those on a Keto diet as they're high in fibre and rich in good fats. The mooncakes are made with wholesome ingredients such as chocolate, avocadoes, bacon, salted egg yolk, coconut oil, nut butters, and natural pandan essence. These are a healthier option for those who want to have their desserts and keep the weight off.
Usual price: $68 nett
Purchase options: Delivery & self-collection
Self-collect location: Century Square
Fuzzie Privilege: Box of any 8 mooncakes for $55 nett
The exception: Factory made but done really well.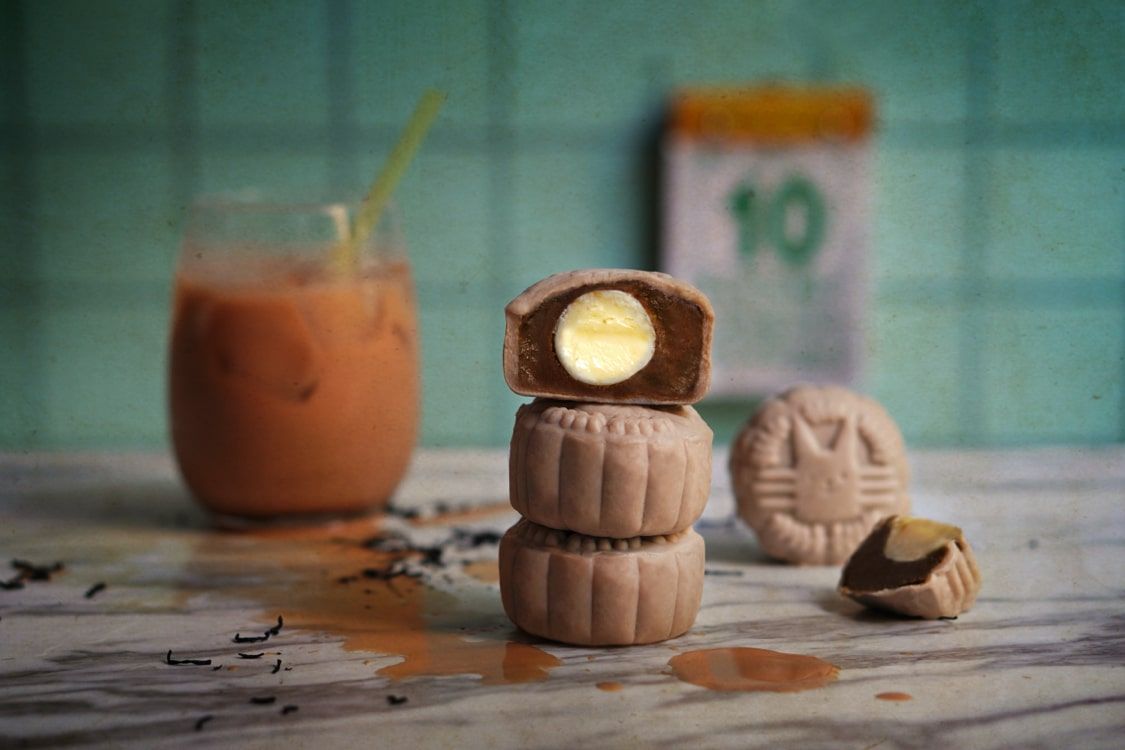 Their mooncakes are an exception to the factory-made crowd – done exceptionally well and are full of unique flavours. They have interpreted some of Singapore's favourite local drinks as mooncakes. All the mooncakes are packaged in a limited edition Cat & the Fiddle HDB-inspired box and PVC "kopi da bao" bag. They're also certified halal by MUIS.
Classics: They've taken their all-time favourite Mao Shan Wang durian cheesecake and turned into a snowskin mooncake. A charcoal snowskin encases Mao Shan Wang durian pulp for an indulgent treat.
What's New: The flavours of the local-inspired series truly reflects the most popular drinks: Bandung, Kopi Gao and Teh Peng. The rose syrup and milk flavours of bandung are captured in a bandung lotus paste and white chocolate truffle centre encapsulated by condensed milk white chocolate. Beneath the brown snowskin of the kopi gao mooncake is a coffee-infused lotus paste surrounding a dark chocolate ganache centre enclosed by white chocolate. Teh peng is reimagined with a black tea lotus paste within a milk beige snowskin, with a white chocolate truffle ball containing a condensed milk white chocolate ganache.
For Muslims: Cat & the Fiddle is halal certified.
Usual price: From $69 - $79
Purchase options: In-store, delivery & self-collection
Locations: 11 stores islandwide
Fuzzie Privilege: 20% off (no min spend), 25% off (10 boxes & above) for online and physical store purchase
---
About Fuzzie- The game-changing privilege club everyone is talking about
Fuzzie is an invite only, all-in-one privilege club that grants you special access to thousands of exclusive benefits on food, spas & massages, cars, staycations, gym & fitness, personal grooming, kids, pets, home, activities, dental, healthcare and many more. As a sign up bonus, you will immediately enjoy over $2000 worth of free gifts with no spending required. Stretch your dollar and save thousands each year as Fuzzie quickly becomes an essential part of your family's life.
If your company does not have access to Fuzzie yet, ask your company HR/management to contact us at hello@fuzzie.com.sg and we'll help you to quickly get set up . Learn more about us.