Getting rid of that pain in your neck without breaking your back (and the bank)
If work from home is literally a pain in the neck for you, check out these Fuzzie merchants that can help.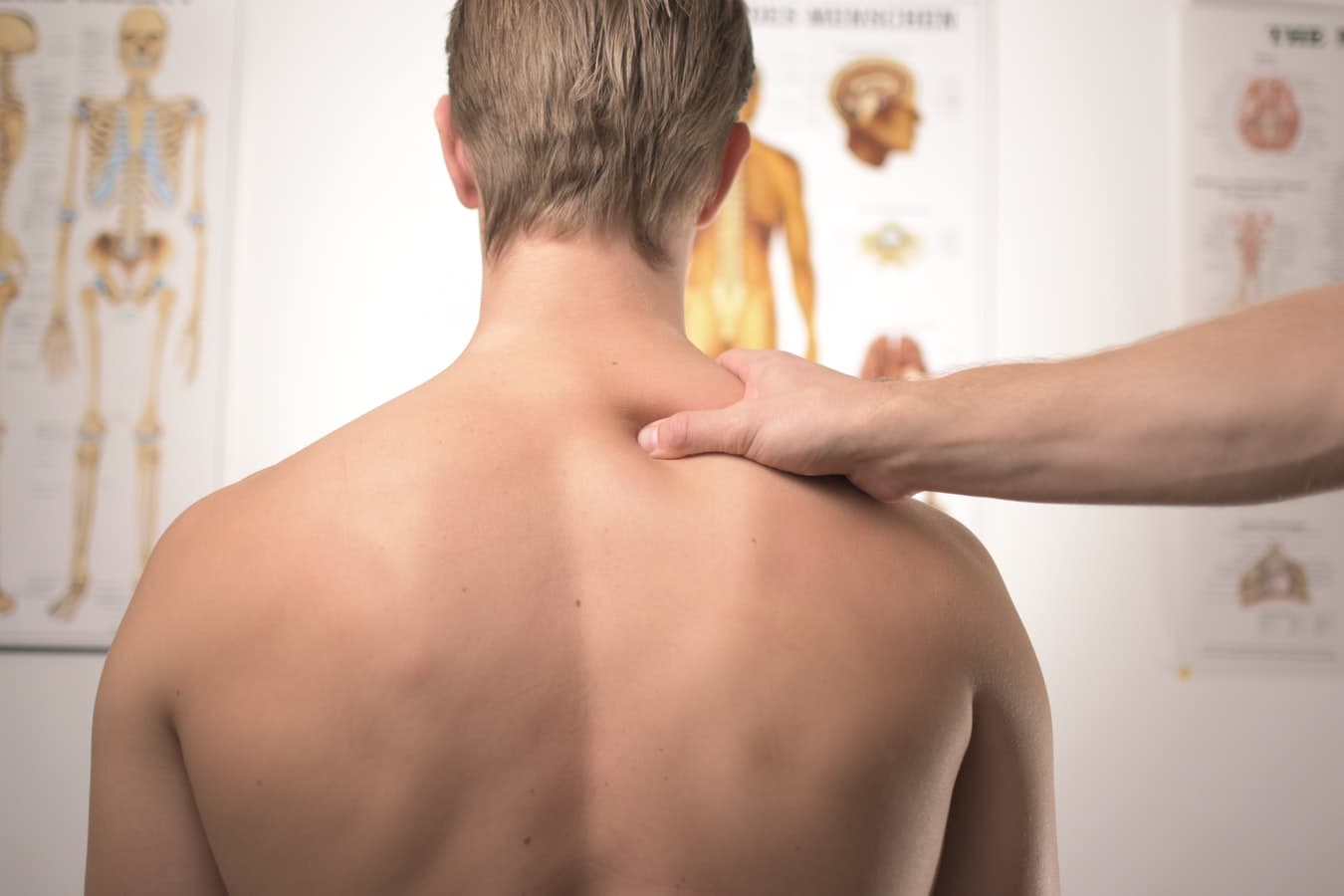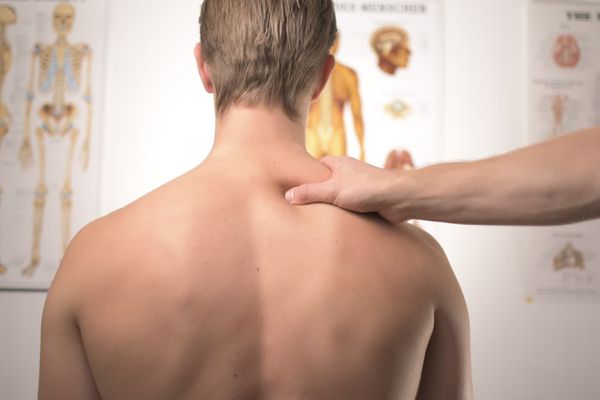 Updated 5 Aug 2023
We're going to start this article with a simple activity. Are you ready? Let's go: First, tilt your head to your left such that your left ear moves towards your left shoulder. Repeat this but this time, do it on the right side. Next, stretch both your arms up to reach the sky!
I'm going to make two wild guesses. First—that you're wondering what in the world is happening, and second, that as you were doing this simple exercise, you cracked way more times than a firecracker on New Years' Day.
Let's face it, most of us experience more pains and aches than we did five to ten years ago. I don't know about you, but I kind of miss being forced to exercise during PE classes in primary and secondary school.
As the pandemic rages on, many of us are working from home—a situation that only adds to our sedentary lifestyles. With back-to-back Zoom meetings, we're often relegated to our seats with our eyes glued to the computer screen.
If a year and a half of working from home have gifted you the unfortunate pains of neck and back pains, Fuzzie can help you mitigate this. Check out these Fuzzie merchants—they'll help you get rid of that pain in your neck, literally.
(Note: Due to the Ministry of Health's policies, we're unable to disclose in advance the actual savings that you can get with Fuzzie's privileges for medical providers until after your visit. Rest assured, though, you're definitely getting a great deal—just check out the public rates with the specific clinics to find out just how much you'd be saving.)
Neuro Specialist: Singapore Brain-Spine-Nerves Center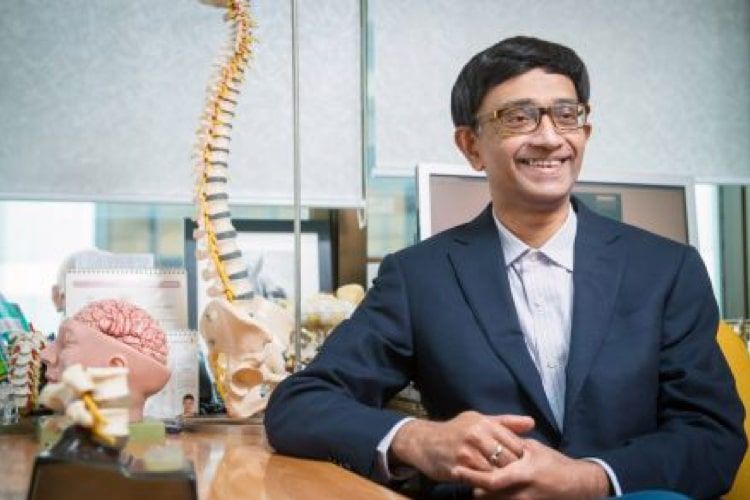 This Specialist Center is dedicated to the diagnosis and comprehensive modern treatment of Spine, Brain, and Nerve Disorders. This includes treatment for spine pain relief, spine injury, slipped discs in the spine, spine tumors, brain tumors, brain injury, stroke, and epilepsy.
The man behind Singapore Brain-Spine-Nerves Center? Well, that man is none other than Dr. Prem Pilay. He specializes in all aspects of neurosurgery, spine surgery, and endovascular neurosurgery. Fuzzie's founder, who has personally been treated by Dr. Pilay, gave his greatest approval for this specialist center with his two thumbs (and toes) up.
Fuzzie Privilege: Members enjoy $99 member rate for a standard consultation.
Physiotherapy: PhysioX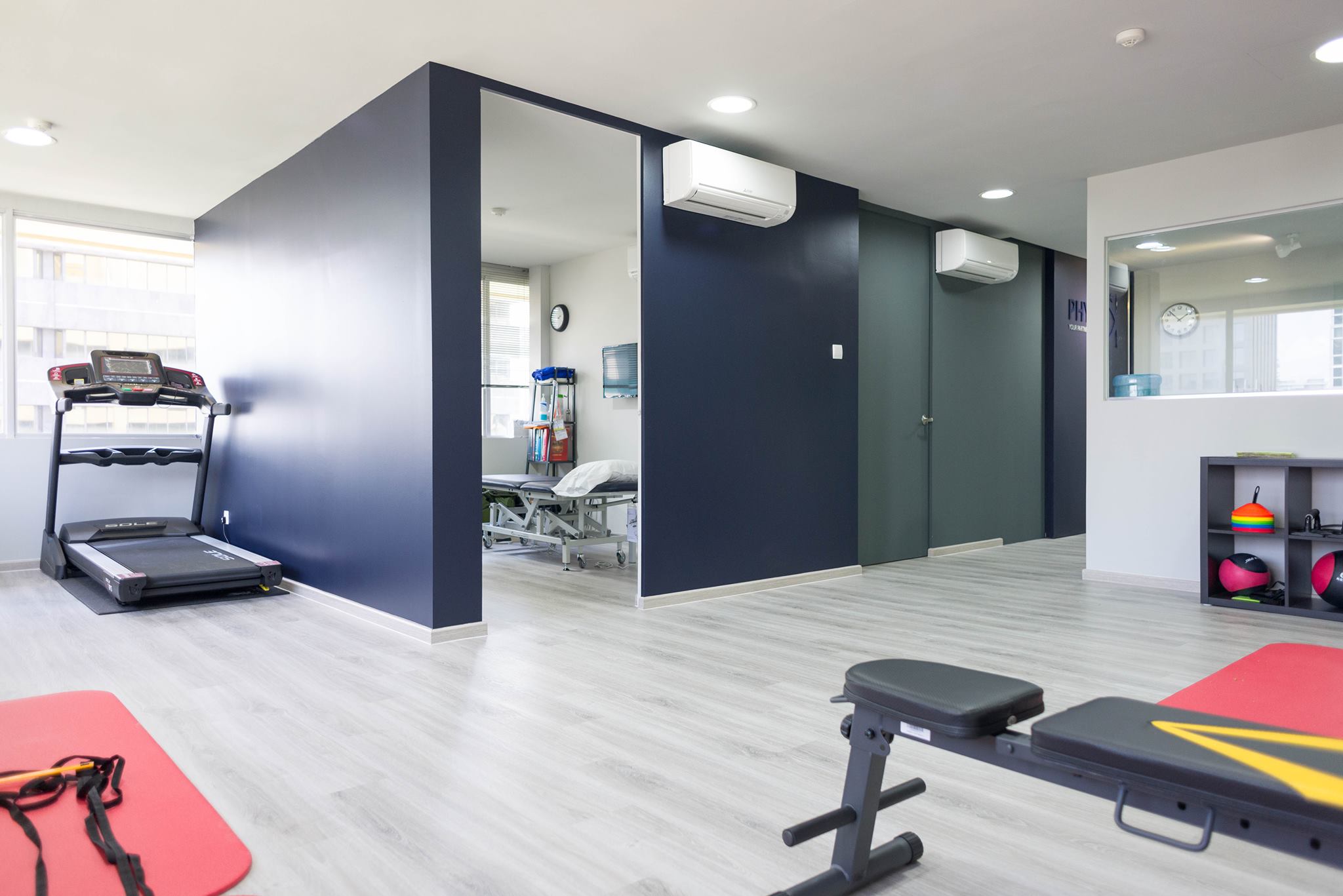 Whether you are injured, just had surgery, in pain, or just feeling a little run down, PhysioX is where you can head to be strengthened, rehabilitated, encouraged, and supported.
If you're unconvinced by centers that take a one-size-fits-all approach to care, the team PhysioX agrees with you. Here, every treatment session is individualised. You can be assured of an personalized treatment plan in your one-to-one session with your physiotherapist.
The patient-centered physiotherapy clinic is conveniently located both in Orchard and Paya Lebar. Perfect places for a post-treatment shopping spree.
Fuzzie Privilege: Members enjoy consultation privileges (first visit at $135) and package privileges (15 sessions at $1700).
Rehabilitative: Farrer Park Rehab Centre by Farrer Park Hospital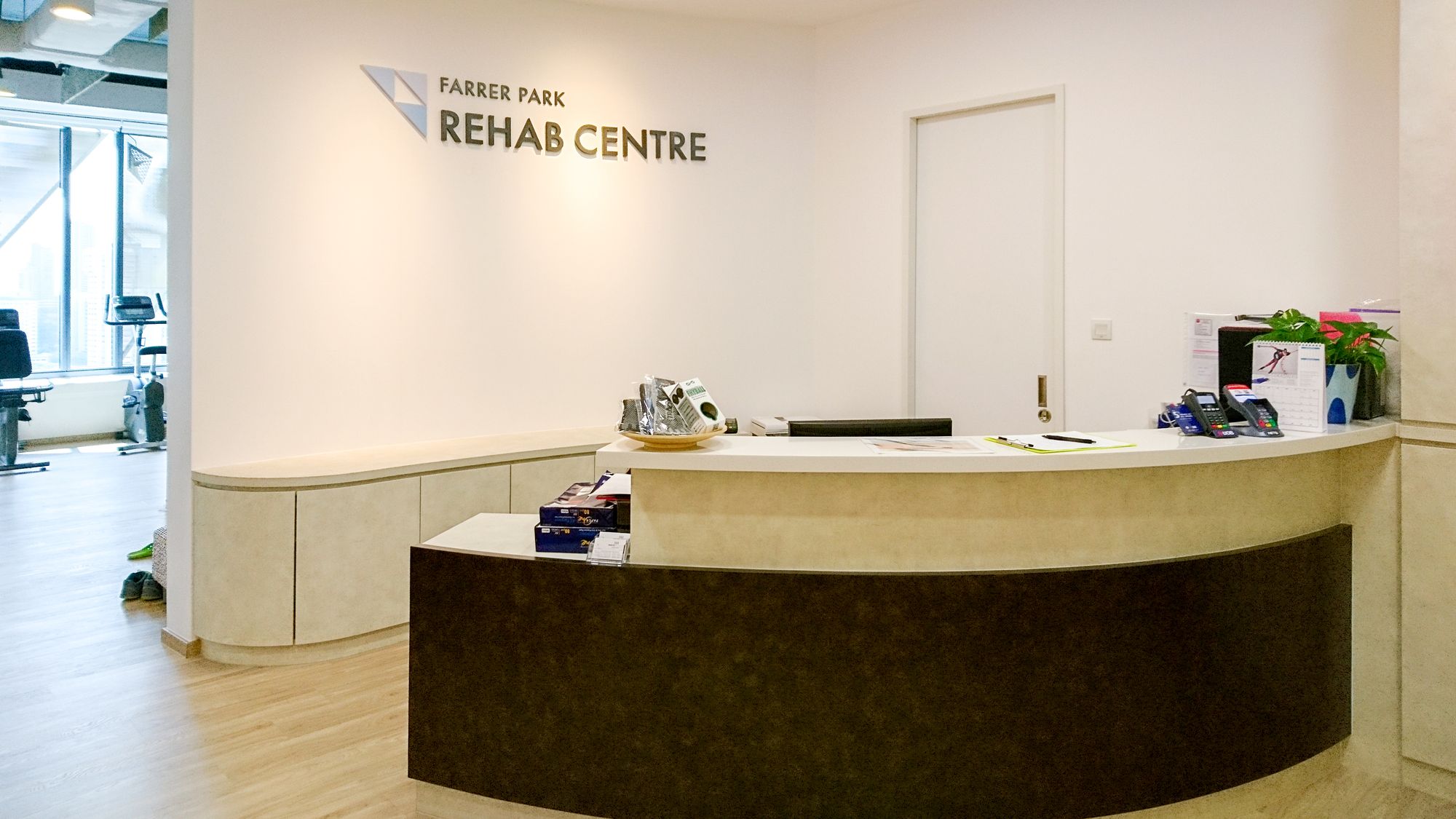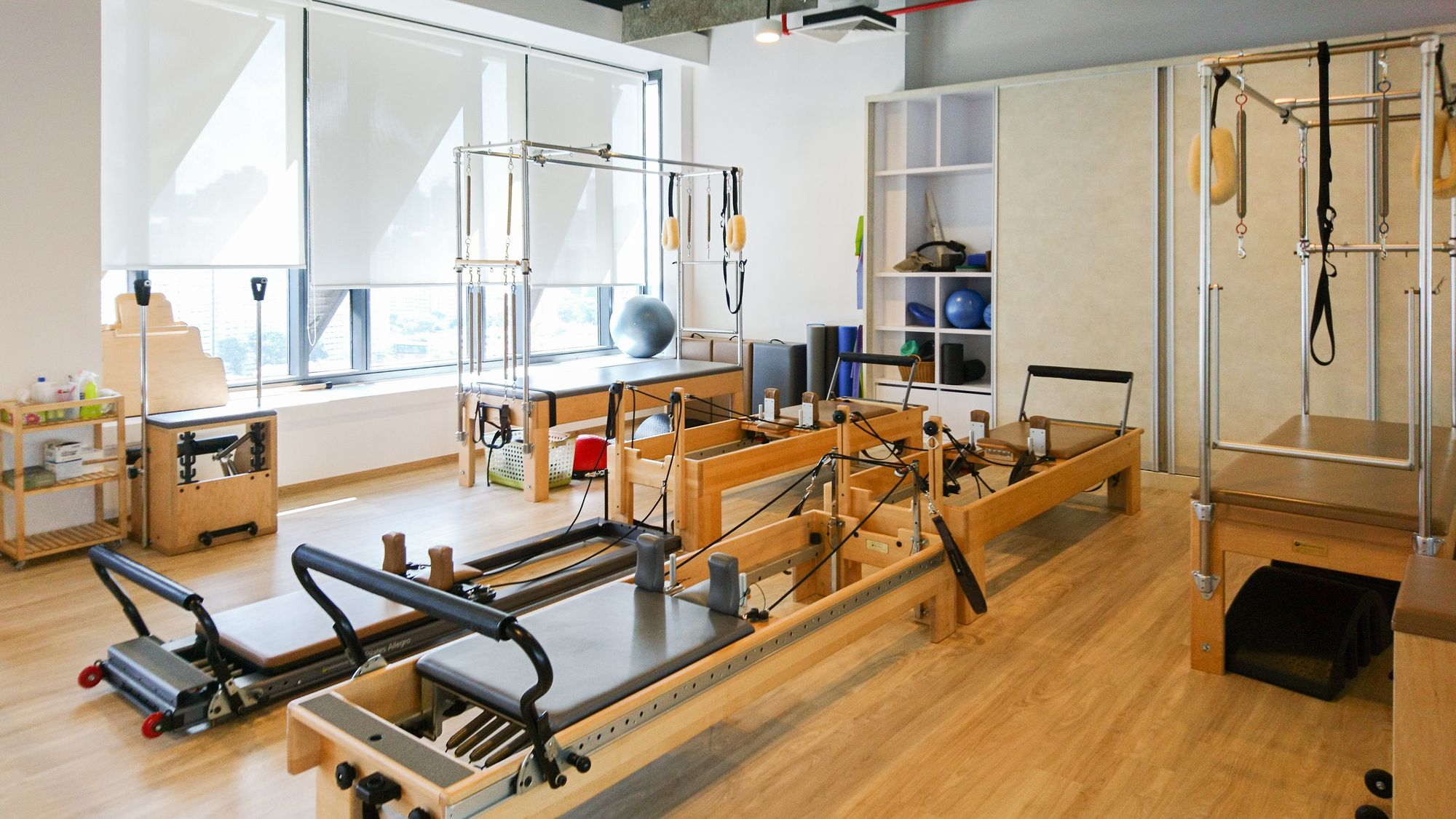 This next entry is especially useful for those who've been injured previously. Many of us ignore our pains and leave them untreated. But more often than not, these pains and injuries will come back to haunt us in other ways. Farrer Park Rehab Centre focuses on delivering acute and clinical care as well as managing chronic conditions in patients.
The team will assist you in regaining physical, mental, and/ or cognitive abilities and help you return to your daily life. Working closely with the doctors in a fully equipped facility to improve mobility, you'll be provided with customized treatment plans to support your recovery journey.
Fuzzie Privilege: Members enjoy subsidised rates (first assessment $70, subsequent sessions $150).
Sports-medicine Specialist: Thomson Wellth Clinic - Musculoskeletal Health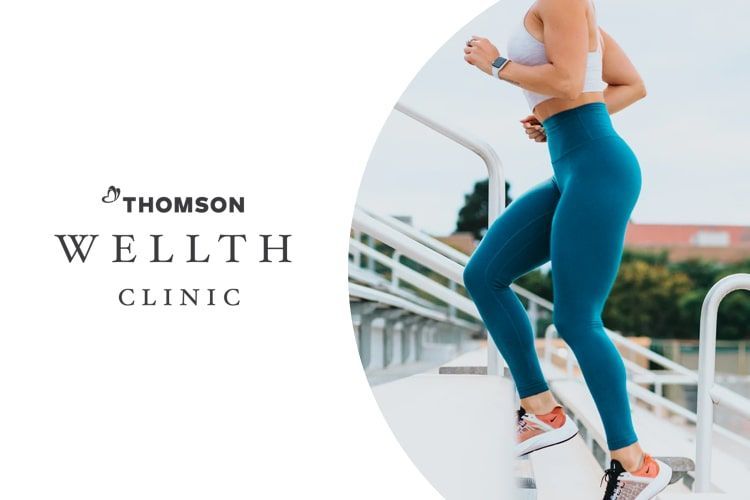 Perhaps you tried working out from home with one of the millions of workout videos on YouTube. Without the proper guidance, equipment, and environment, it's easy to injure yourself while exercising. This is where Thomson Wellth comes in.
Here, Singapore-based sports medicine specialists are ready to provide guidance, support, and treatment to help you stay on the right path, whether it is shedding bad habits or maintaining a top physical shape.
Thomson Wellth's musculoskeletal and sports clinic provides specific treatments to improve your musculoskeletal health and injuries.  The team has vast experiences in the application of treatment modalities that can help to relieve pain, accelerate healing and prevent recurrences.
For those with persistent sports injuries and orthopedic conditions such as joint, muscles, and bone pain, swelling and stiffness, as well as age-related degeneration of the musculoskeletal system, make Thomson Wellth Clinic your choice for non-invasive treatment services.
You'll not only be treated—you'll be taught how to work out to prevent future injuries. For a wealth of sports-related knowledge, check out Thomson Wellth Clinic.
Fuzzie Privilege: Members enjoy special rates (the first consultation at $100, repeat visits with treatment to be advised by clinic).
Traditional Chinese Medicine: Oriental Remedies Group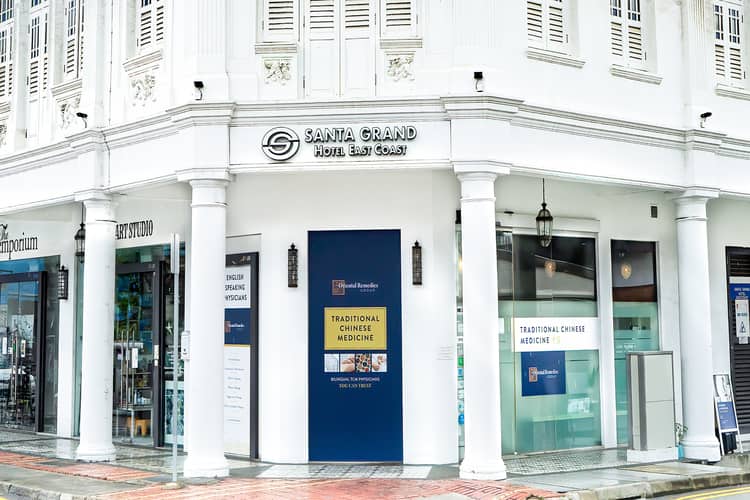 Correct me if I'm wrong. There seem to be two camps of people here in Singapore. One, those who swear by the methods of Traditional Chinese Medicine (TCM). And two, those who've never stepped into a TCM clinic ever. Well, I used to be in the second camp, until I sprained my neck a few years ago. I couldn't move my neck for days, but one visit to a TCM and I could once again look to my left and right without turning my whole body.
If you would like to give TCM a shot, Oriental Remedies Group is easy to recommend. Just see their raving reviews on Google for both their Jurong East and East Coast outlet. The team is made up of 8 bilingual physicians, who on average, have each acquired more than 10 years of TCM experience and are all trained in both Biomedical Science and TCM. They are well-equipped with scientific knowledge as well as wisdom from traditional medicine—you get the best of both worlds.
This leading patient-centred healthcare provider offers effective traditional treatments for pains and injuries such as acupuncture and cupping, and also enhanced technology such as electro-lymphatic drainage therapy (ELT) to help their patients feel better faster.
Fuzzie Privilege: Members enjoy complimentary consultation (worth up to $100) and complimentary 30 mins negative ion therapy (worth $40). Plus additional discounts for a whole range of services and packages for you to try. You can bring a friend or family member to enjoy the complimentary consultation too.
Going for a massage: Adeva Spa - Luxury Spa @ Paragon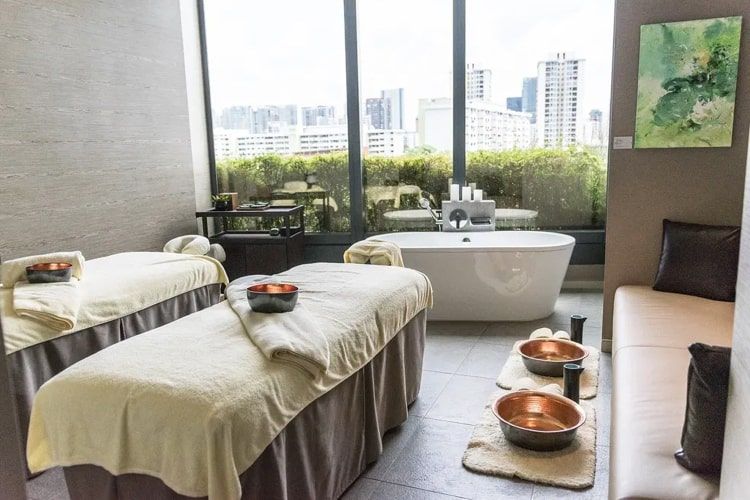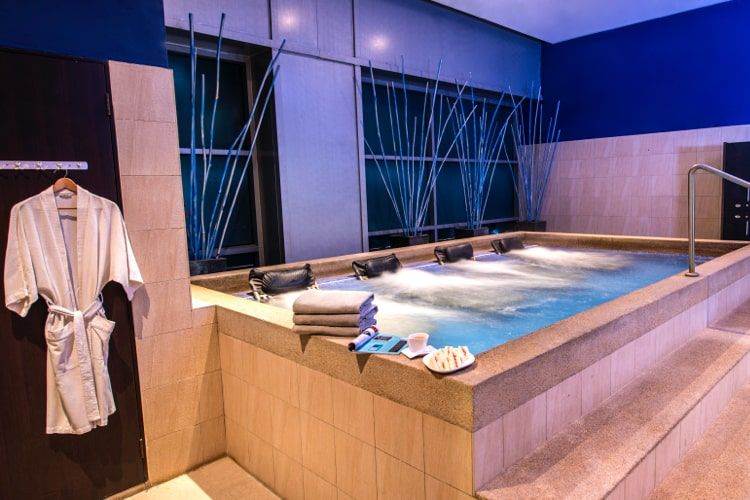 After working hard for so long, it's time for you to pamper yourself. While you're at it, why not head to one of Singapore's best spas? Adeva Spa's accolades include Harper's BAZAAR Singapore Award 2020-Best Aromatherapy Massage and World Luxury Spa Awards 2019-Country Winner for Luxury Destination Spa.
Nestled in the rooftop haven at Paragon, you'll be treated to a unique sensorial experience and a welcome respite from the hustle and bustle of the city, here, at Adeva.
Fuzzie Body Rejuvenation Therapy: In collaboration with Adeva Spa, we have developed this exclusive spa retreat just for you. Available for couples or singles, our package will have you feeling pampered and relaxed. Package includes:
60 minutes aromatherapy body massage
30 minutes back or tummy mask
Inclusive of premium gold oil
Fuzzie Privileges:
Fuzzie Body Rejuvenation Therapy for $118 (UP $308) for singles and $248 (UP $628) for couples
30% off a la carte menu
You can invite guests to join you
Making Changes: Dell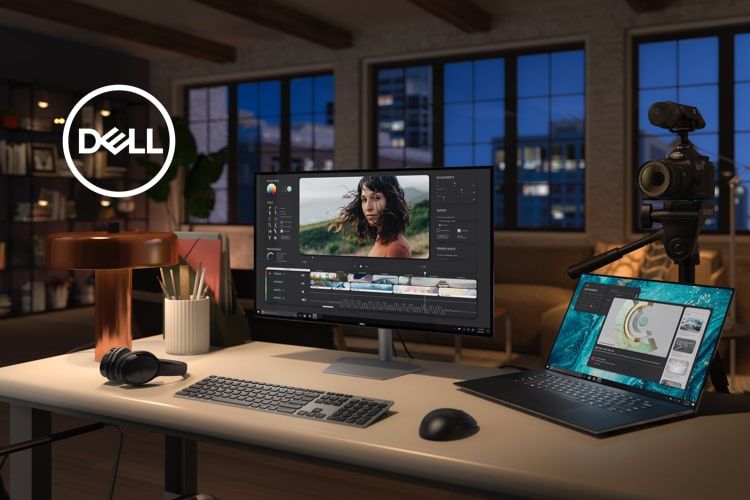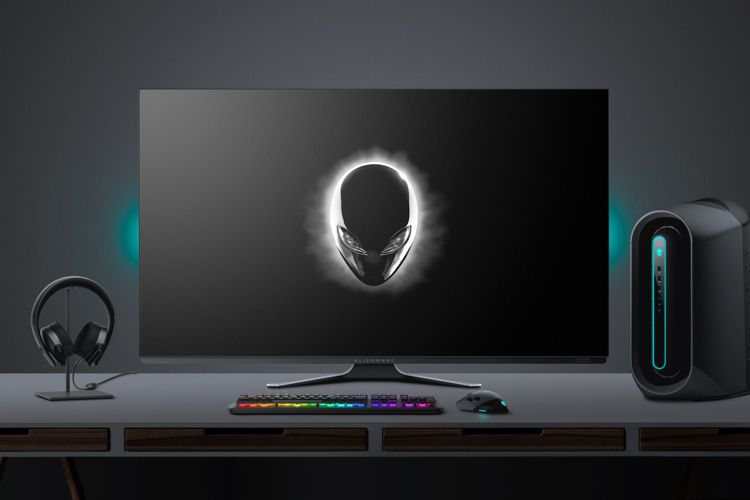 If you've been seeking treatment for your aches and pains, but nothing seems to be working, it is time for you to make changes to your environment. Most of us work off our laptops. But let's face it—it's not the best in terms of ergonomics. Many times, we attempt to start our day fresh. We sit up straight, face our computer, and feel confident to tackle whatever task comes our way.
As time passes, however, we begin to hunch over in terrible postures. Poor posture can lead to back pain, poor balance, headaches, and even breathing difficulties. Did you know that having a separate keyboard and mouse can help you to get a better posture?
So, it might be time for you to switch out that laptop to a desktop with a separate keyboard and mouse. With a wide range of desktop options and accessories to choose from, Dell is your best bet.
Built on advanced ergonomic principles, with a split keyboard layout that keeps wrists and forearms in a relaxed position, and a cushioned palm rest to provide wrist support, Dell takes your health seriously. It also helps that many of these desktops look amazing. Definitely a great addition to your workstation at home.
Fuzzie Privilege: Additional 5% off  laptops, desktops, monitors and accessories (stackable on promo prices) - Check the Fuzzie App for details
So many great merchants fall under Fuzzie's health category. We wish we could include them all here. From telemedicine, TCM, specialists to pain management, Fuzzie's merchants have all of your health needs covered. Be sure to check them out, along with the amazing and exclusive privileges that you won't want to miss out on.
---
About Fuzzie- The game-changing privilege club everyone is talking about
Fuzzie is an invite only, all-in-one privilege club that grants you special access to thousands of exclusive benefits on food, spas & massages, cars, staycations, gym & fitness, personal grooming, kids, pets, home, activities, dental, healthcare and many more. As a sign up bonus, you will immediately enjoy over $2000 worth of free gifts with no spending required. Easily save thousands of dollars each year with regular use as Fuzzie quickly becomes an essential part of your family's life.
If you do not have access to Fuzzie yet, check with your friends, your company HR or search online for our partners who can give you the invitation. Learn more about us.