Indoor adventures to catch with your family
From thrilling indoor sports and virtual games to faux winter fun and even rage rooms, Fuzzie presents for you a series of action-packed activities to get your adrenaline pumping.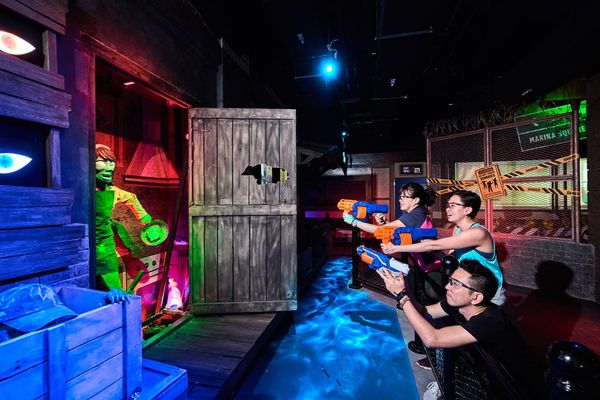 Updated 7 May 2023
From thrilling indoor sports and virtual games to faux winter fun and even rage rooms, Fuzzie presents for you a series of action-packed activities to get your adrenaline pumping.
So let your hair down and get ready to embark on these family (and budget)-friendly adventures as our privileged member. You are guaranteed a whale of a time.
Giant Sprinkle Pool With All-You-Can-Eat Ice Cream Wonderland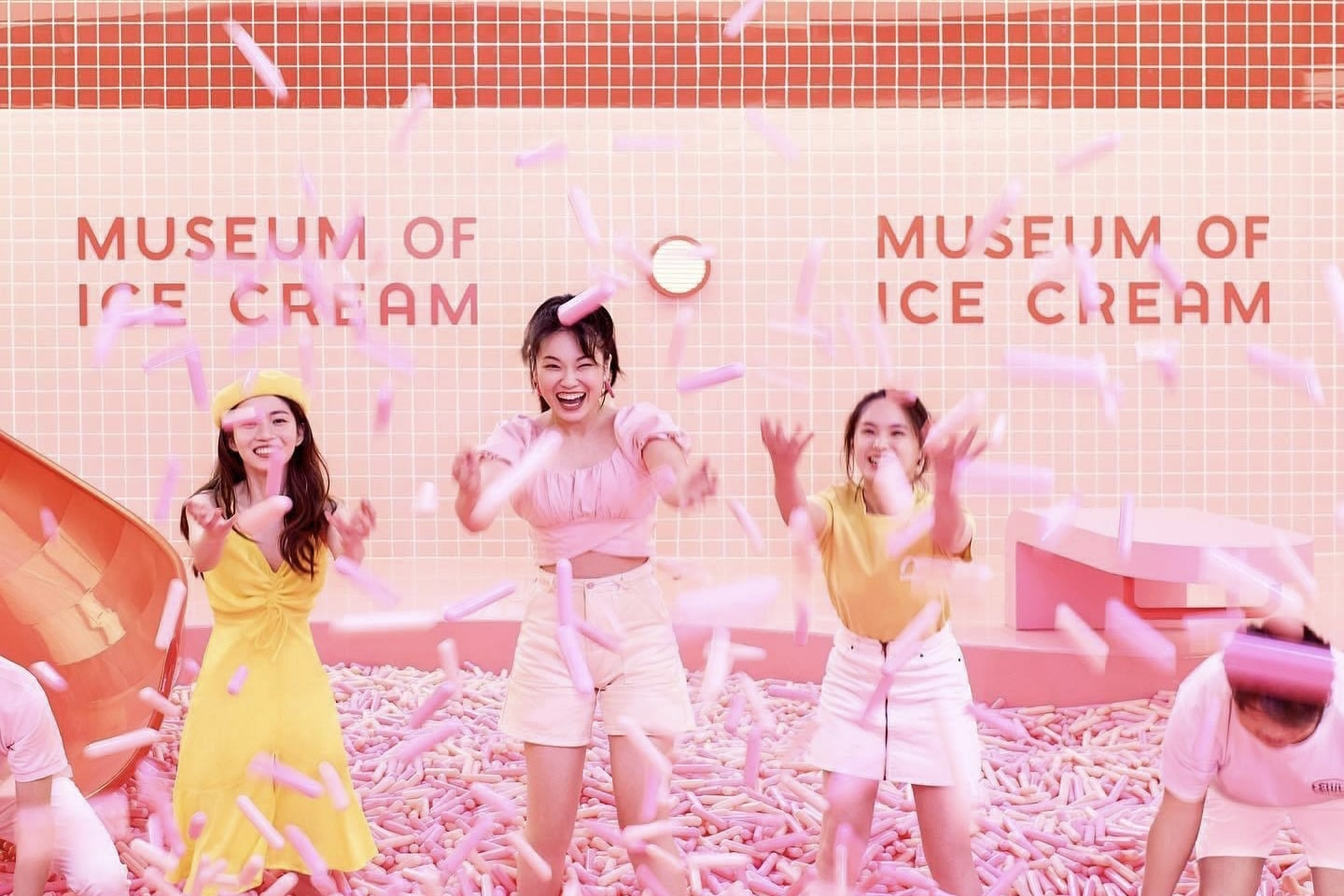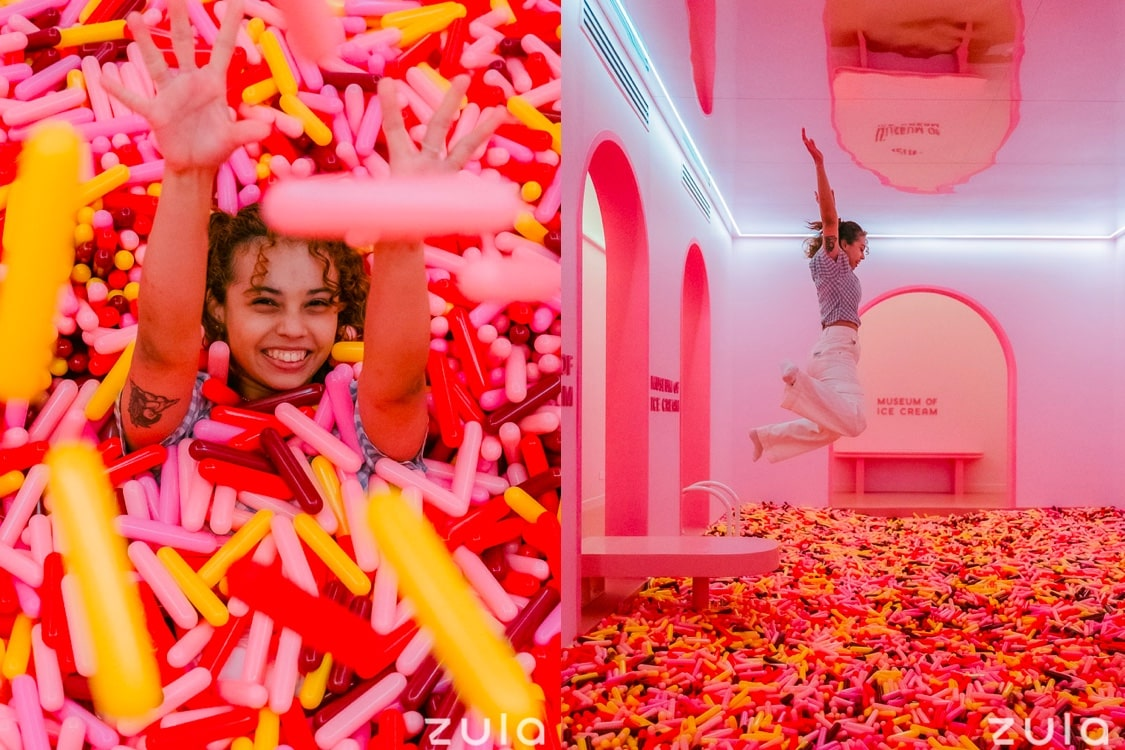 Unleash your inner child at the Museum of Ice Cream. This fun-filled playscape is dedicated to all things ice cream, with interactive exhibits and Instagram-worthy installations that are sure to delight and inspire. From the iconic sprinkle pool to giant ice cream sculptures, you'll feel like a kid again as you explore and learn about the colourful and whimsical world of ice cream. And the best part? Unlimited ice cream. Whether you're young or young at heart, the Museum of Ice Cream is a sweet escape that's sure to leave you with a sugary high.
Suitable for: All ages
Fuzzie privilege: 15% off admission, food & drinks and retail
Location: Dempsey Hill
All-in-one cosmic bowling with darts, KTV, pool, arcade & more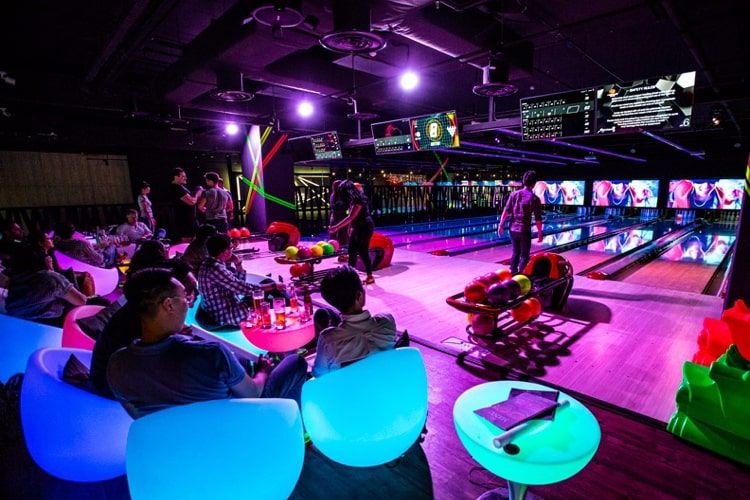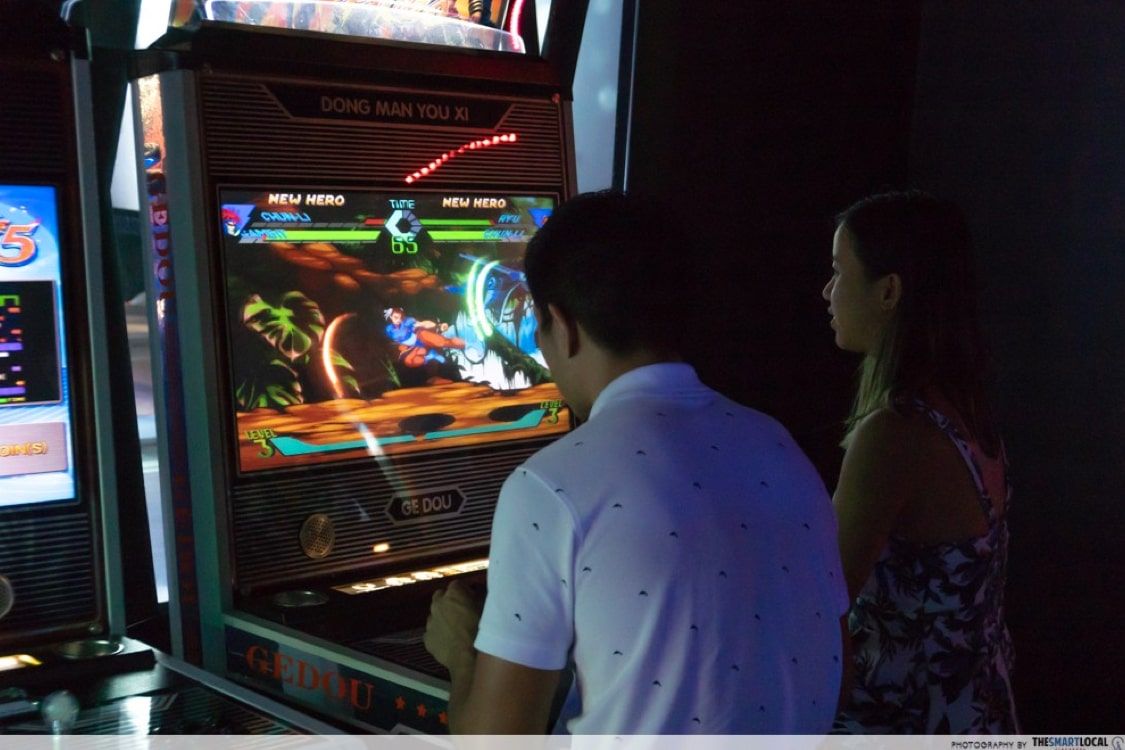 A first of its kind all-in-one bowling alley right in the heart of town. With their dazzling neon lighting creating a cosmic feel, K Bowling Club offers some action for everyone from bowling to darts, KTV, arcade games, pool and bars. Great for gathering with family and friends or fun-filled romantic dates or team bonding that caters to a diversity of preferences.
Suitable for: Teens & Adults
Fuzzie privileges: 20% off total bill with free shoes and socks (worth $4 per guest)
Location: Somerset 313
Experience 1-hour of professional e-racing simulator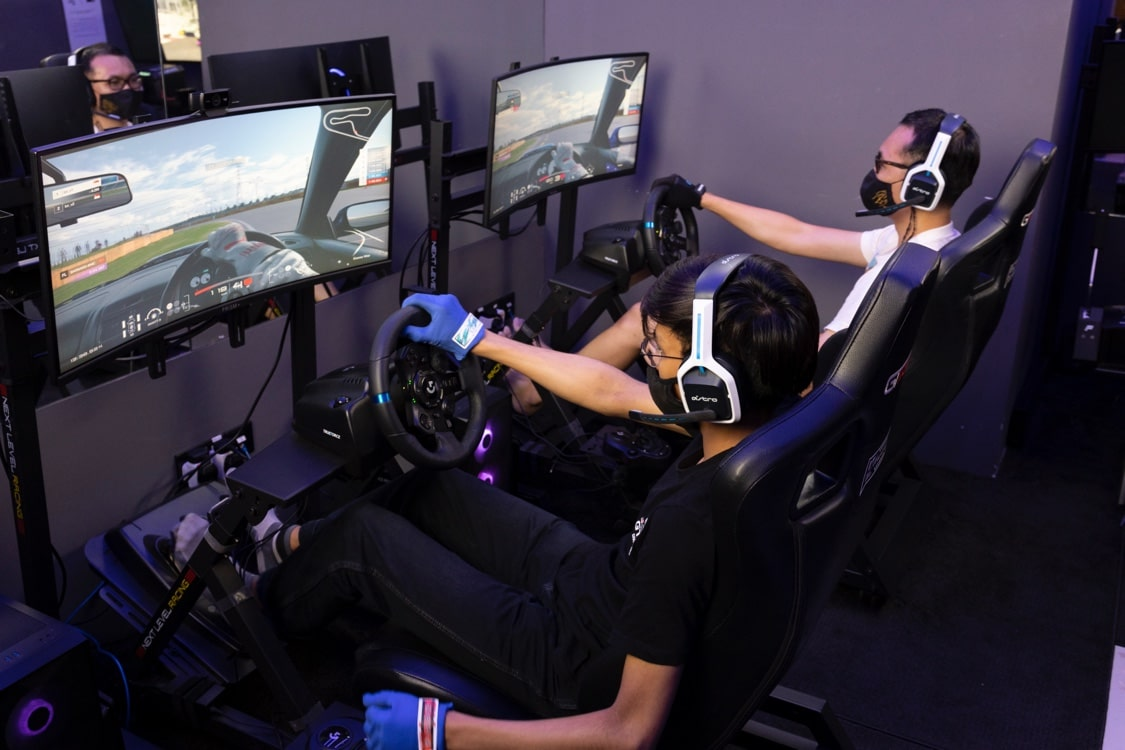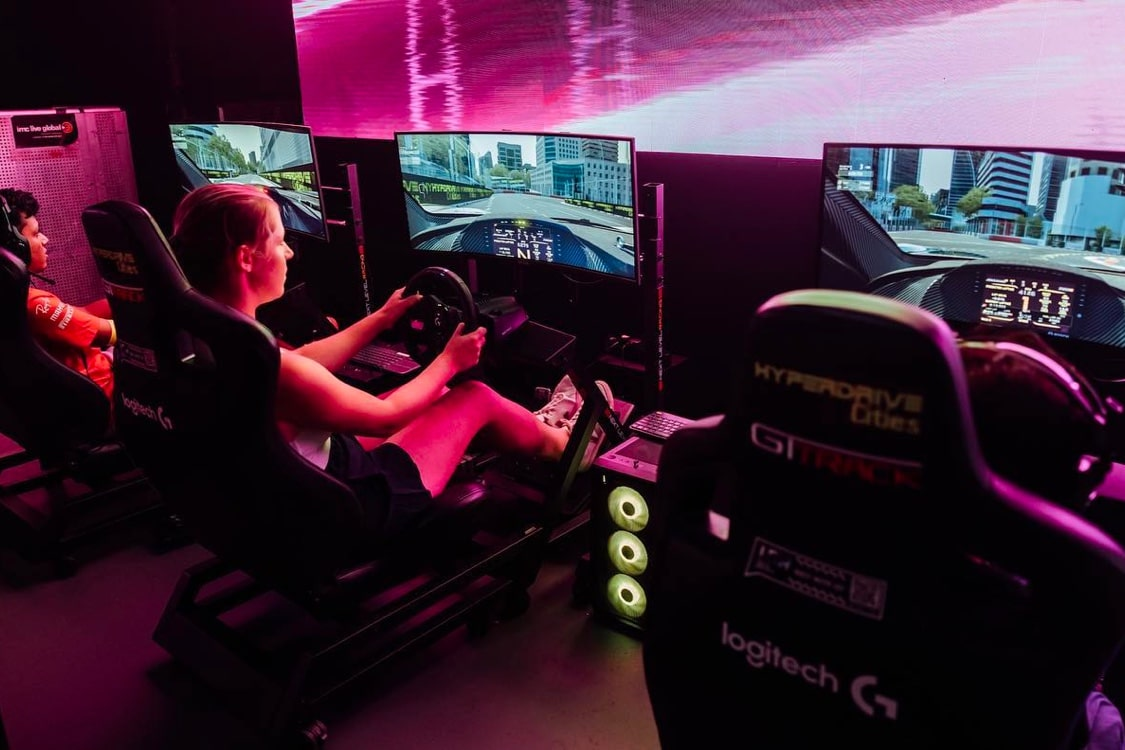 Get an adrenaline rush at Singapore's best pro e-racing simulator. Battle each other for an hour of intense racing with their state of the art machines, which comes with special gloves and headsets to take your experience the next level. LOR is the place where pro-gamers train to fight at elite global e-sports championships and they have produced multiple Asian champions.
Play time: Min 1 hour
Public price: $20 - $25/h (Basic Experience), $55 - $65/h (Premium Experience)
Fuzzie privilege: 20% off all E-Racing Simulator Experiences
Location: Kallang
Epic NERF battles & obstacle course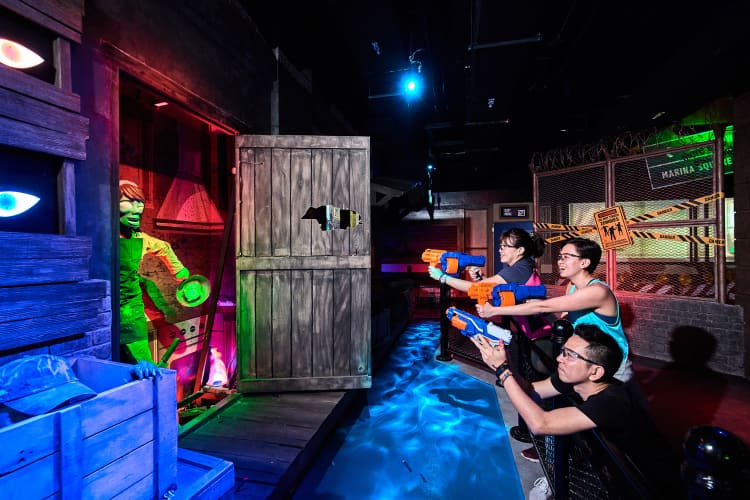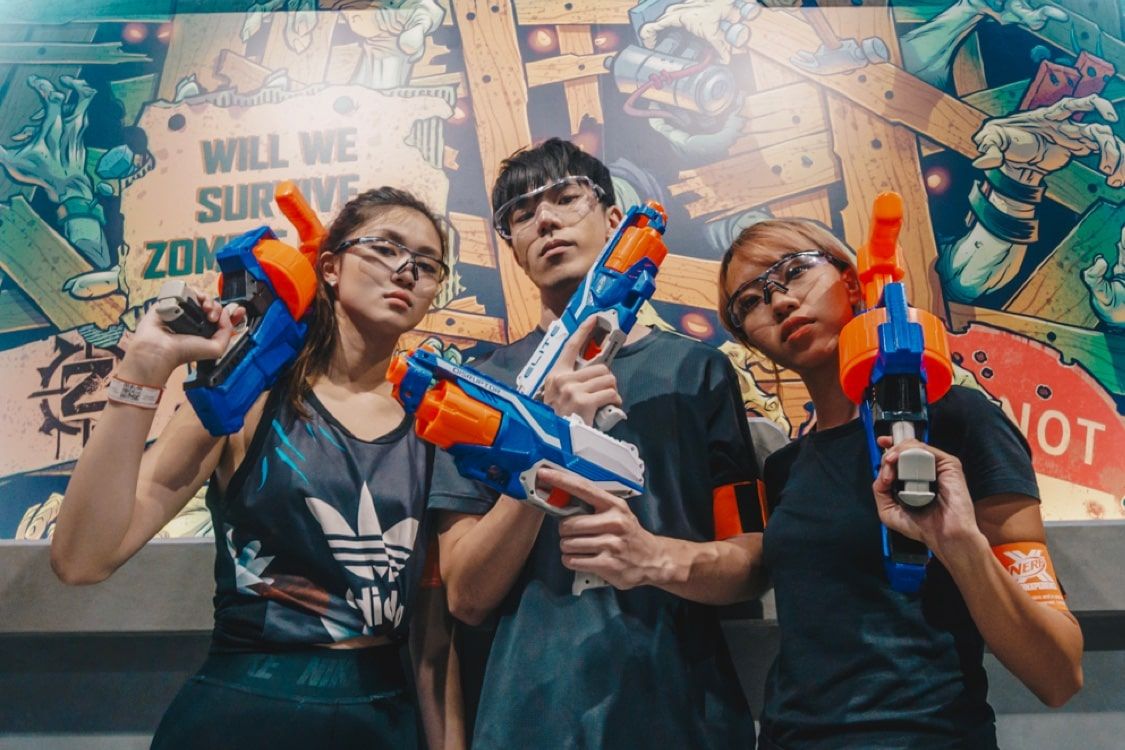 Are you down for some NERF battles? Form a formidable family team as a range of adventures await in different zones. For instance, at Create, you get to give your creativity free rein as they paint T-shirts and Tote Bags by shooting out coloured ink. At Conquer, you will be challenged to conduct NERF fights at unusually high terrains.
As a Fuzzie member, these thrills can be experienced at budget-friendly rates. For both the young and the young at heart, some NERF action would keep your spirits high for the new year.
What's more, you get to purchase their NERF guns and gears, which include ranges exclusive only to their store, to bring the fun back home with you.
Suitable for: All ages
Fuzzie Privileges: 15% off All In tickets all year long. Retail Store: 30% off regular price items, $10 off with min spend $50 (stackable with promos)
Location: Marina Square
Bouldering experience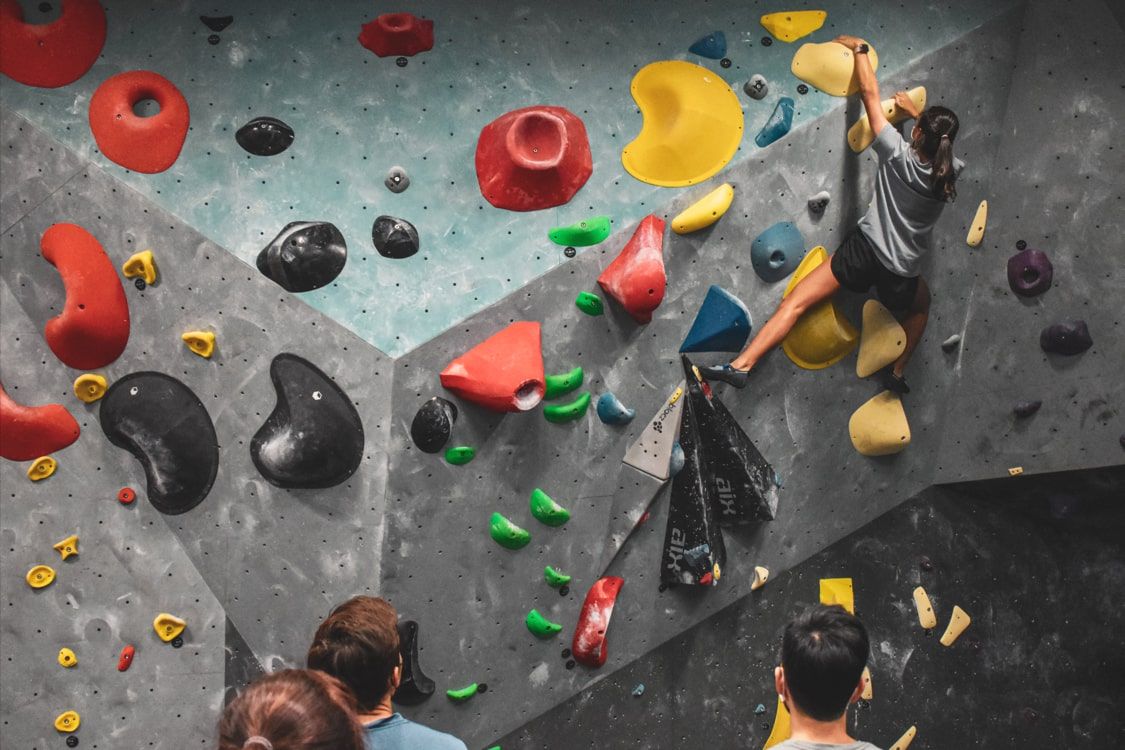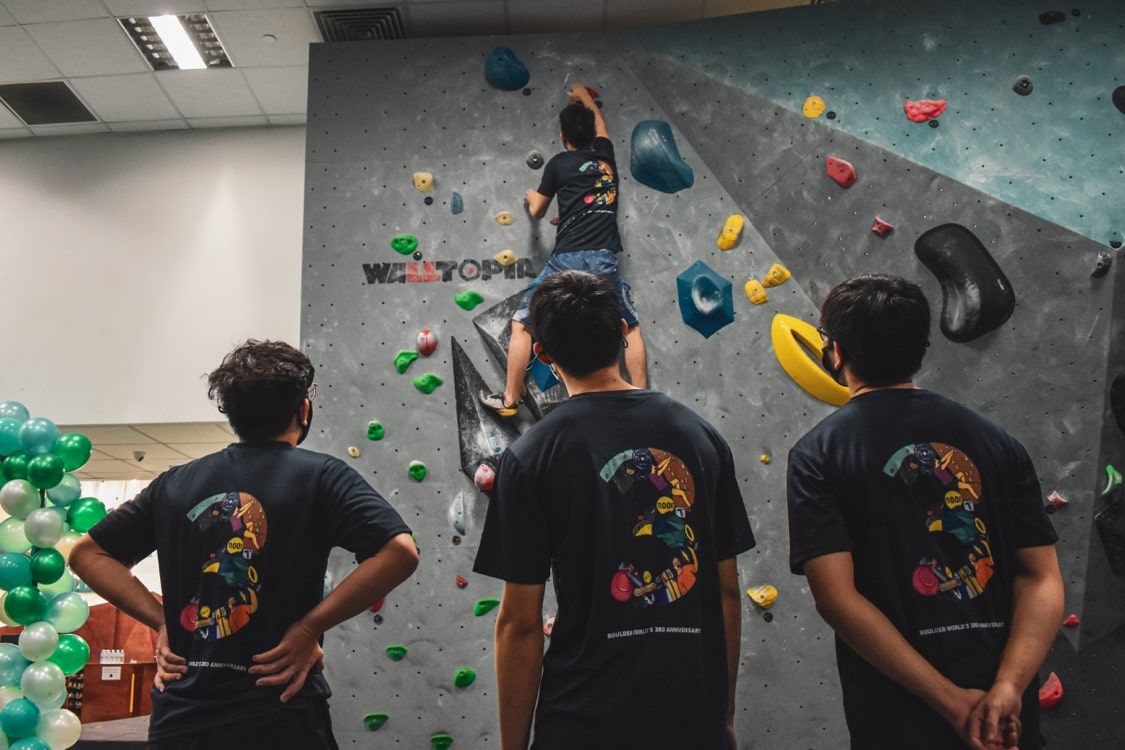 Adrenaline junkies of any age would be enticed by the programs and classes offered in Boulder World. If you are new to the activity, you can go for tryouts that will show you how to scale a rock wall without a harness or rope. Do not worry about falling, for there is always a safety mattress to cushion the impact.
With challenges stacked from beginner to advanced, you can find something for the whole family.
Suitable for: All ages
Fuzzie Privileges: 25% off All Day passes - multiple passes allowed
Location: SingPost Centre
Battle aliens and zombies or race together in the VR land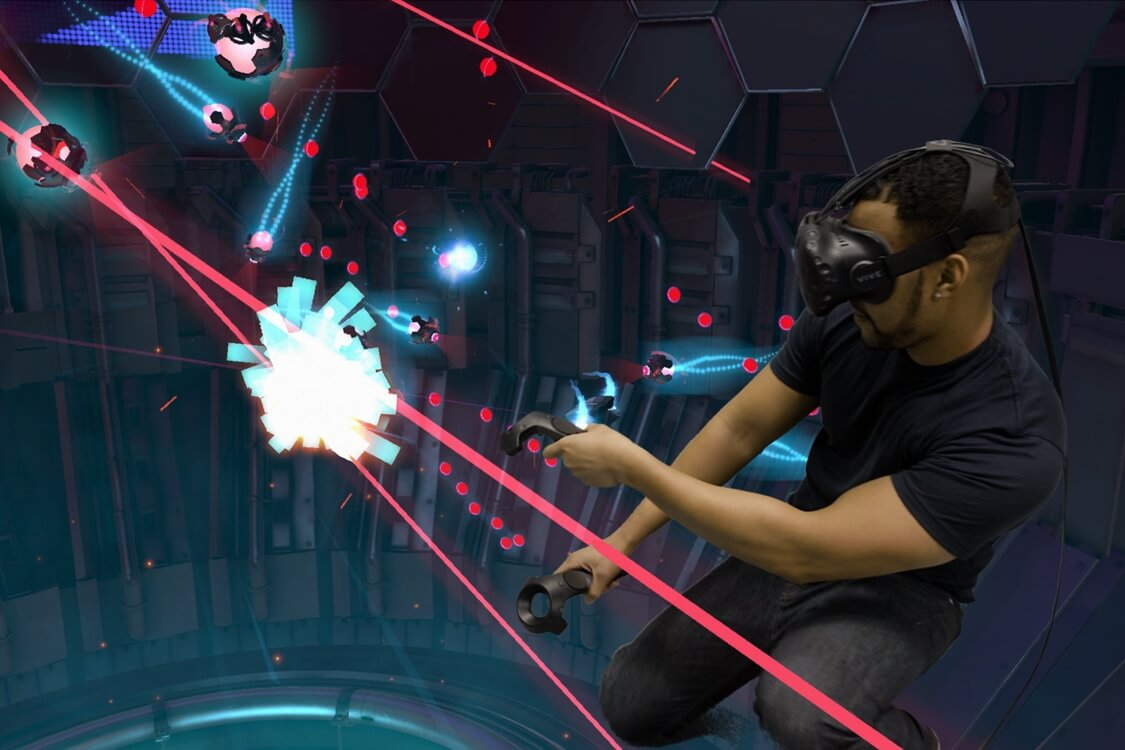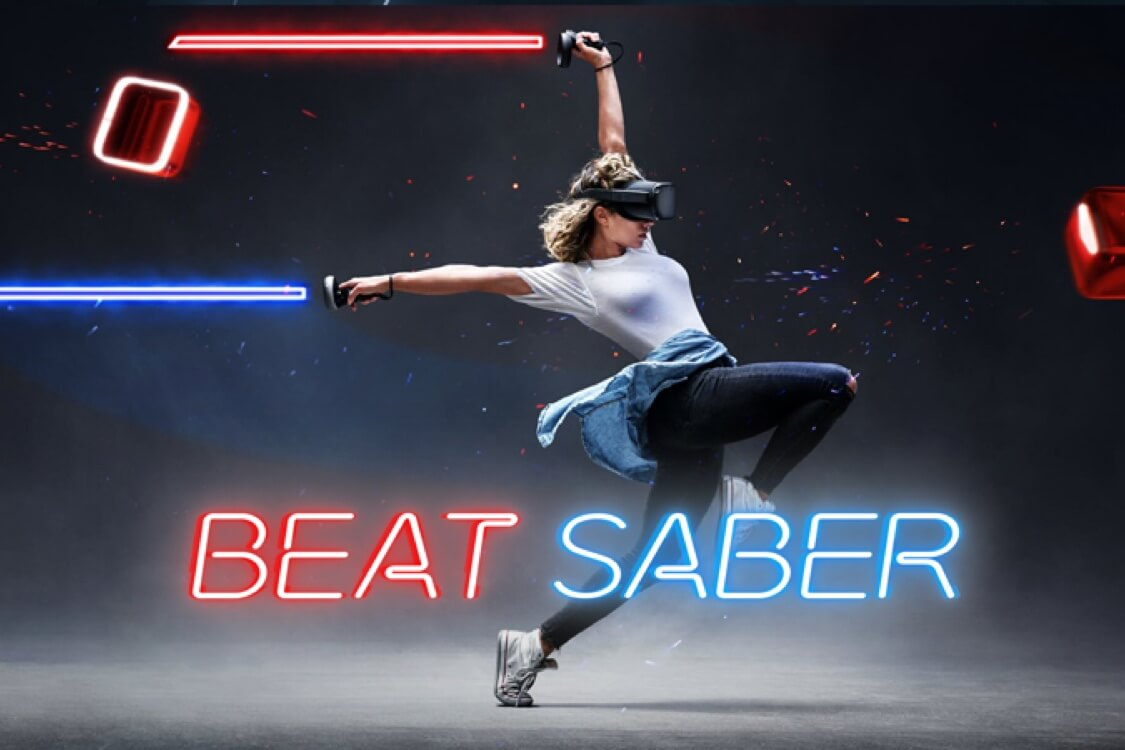 Are you ready for a cutting-edge VR gaming experience? Boasting the most diverse and eclectic VR arcade games in Singapore, V-Room has everything you need from truly thrilling genres to lighthearted ones for adventurous spirits. Try your hand at the high-end sport with Walkabout mini golf, battle the terrifying alien race 'the Combine', or groove it up with Beat Saber as you compete with each other.
Suitable for: All ages
Public price: (Weekday) $24/hour per headset, (Weekend) $30/hour per headset. (If there are more than 2 people, the additional pax will be charged at $12/h for weekdays and $15/h for weekends)
Fuzzie Privileges: 20% off total bill with min 2 headsets
Location: Harbourfront Centre
VR escape room adventure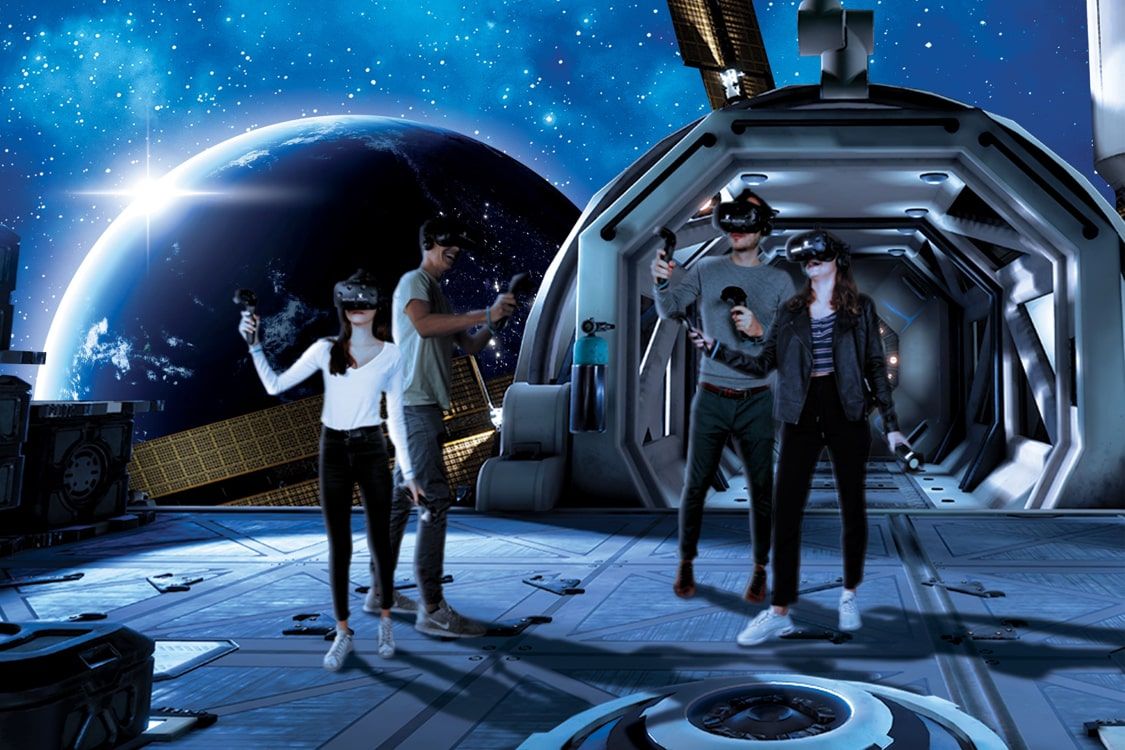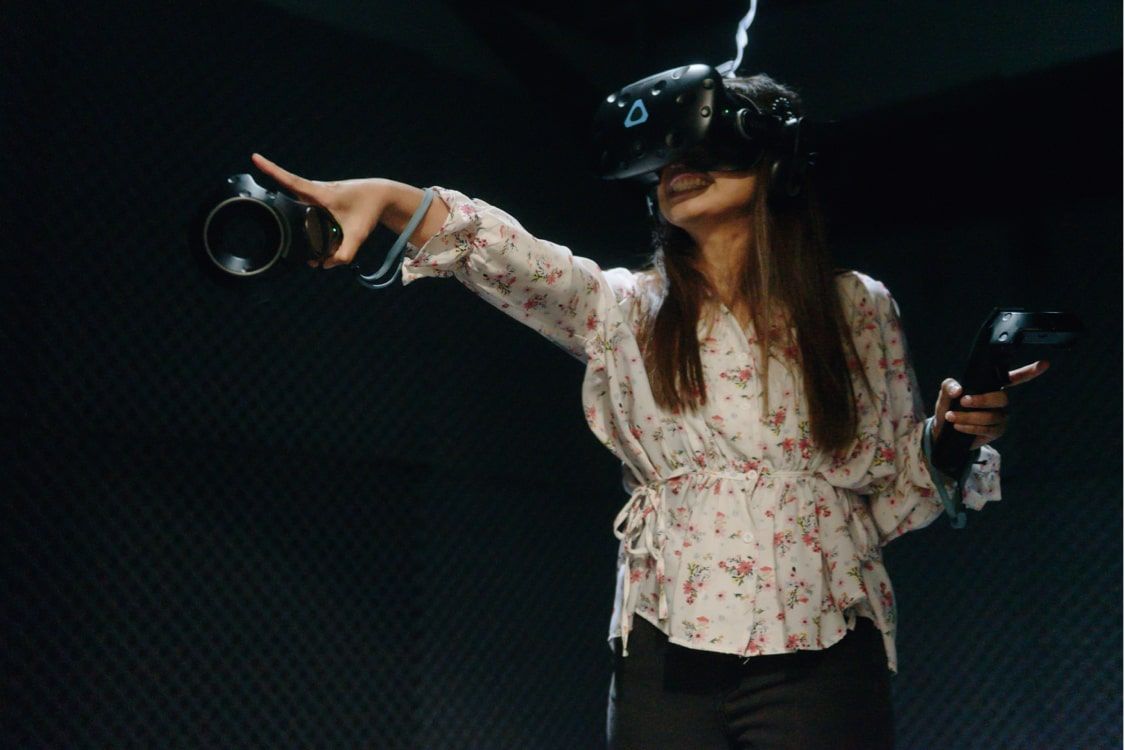 Reputedly one of the world's best team-based virtual reality experiences, Virtual Room is a must-try. Put on your thinking cap and solve unconventional puzzles while wearing the VR headset. You can talk, walk, bend over and even throw objects at each other once you are in the room. Come with your loved ones to enjoy quality bonding time through collaborative effort.
This futuristic adventure will provide the much-needed recharge before school restarts. Better yet, it is now made affordable with Fuzzie's help.
Suitable for: Kids, Teens & Adults
Fuzzie Privileges: 25% off total bill
Location: Lucky Chinatown
Race against the clock to escape together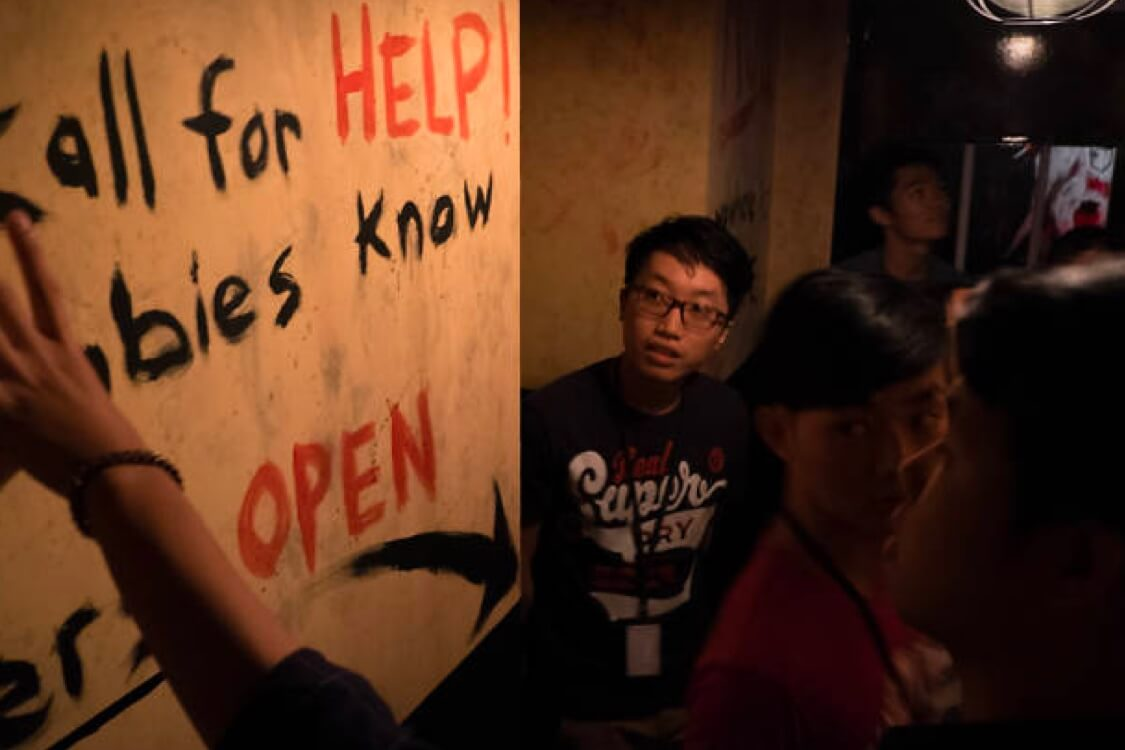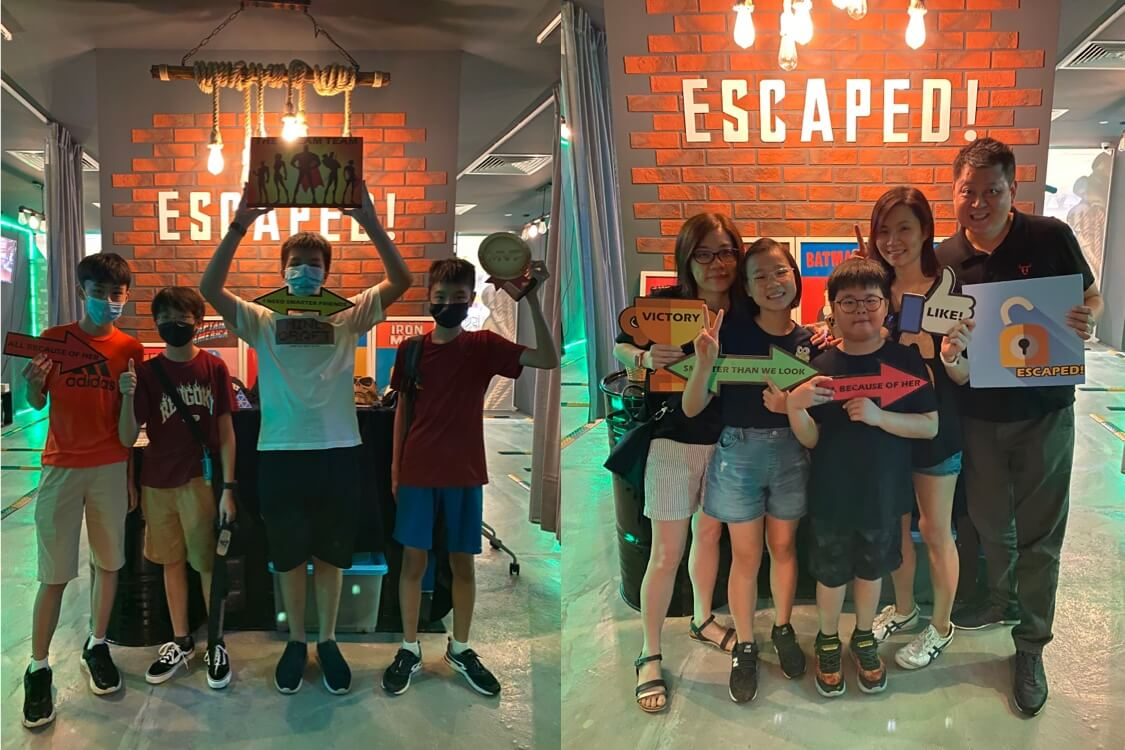 A top Escape Room experience in Singapore, The Escape Artist offers a range of exhilarating experiences. Be ready to be scared out of your wits at the thrilling challenges, Circus of the Dead and Kidnapped, or solve puzzles as ninjas in Night Before the Storm. Celebrate your victory with a group photo taking complete with props. Conveniently located at Harbourfront Centre, you can easily use your other Fuzzie privileges in the mall to make your outing even more worthwhile.
Suitable for: Kids, Teens & Adults
Fuzzie Privileges: 20% off total bill with min 4 pax
Location: Harbourfront Centre
Horror escape room adventure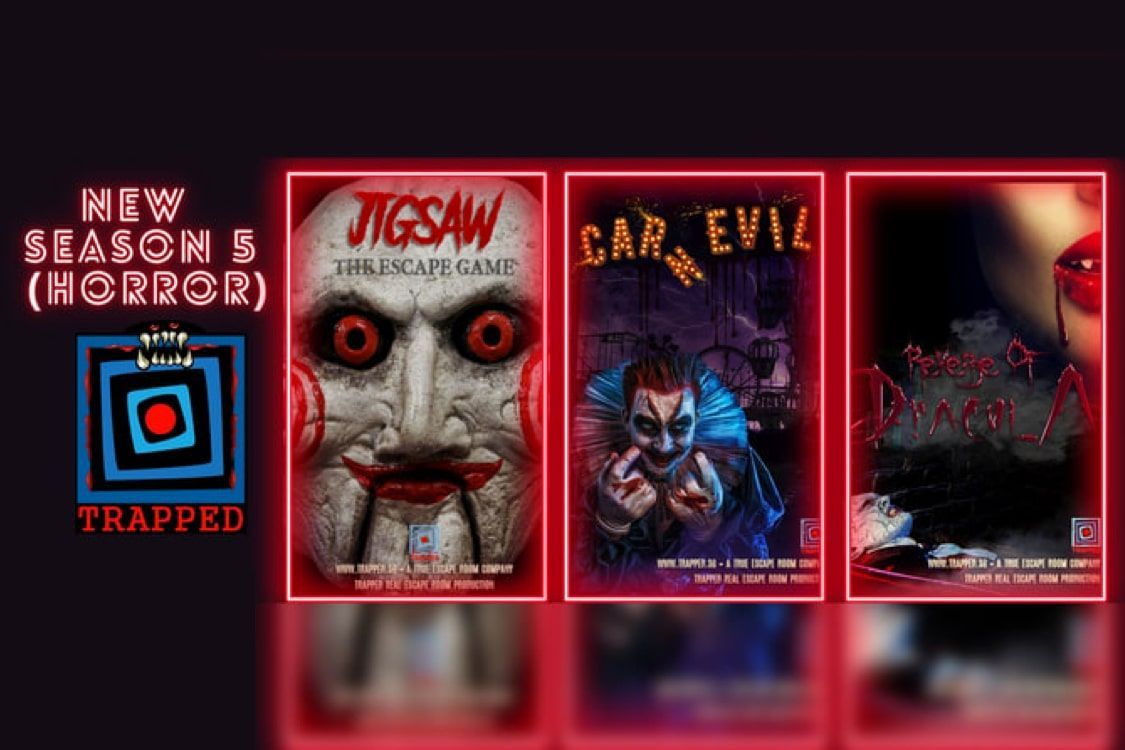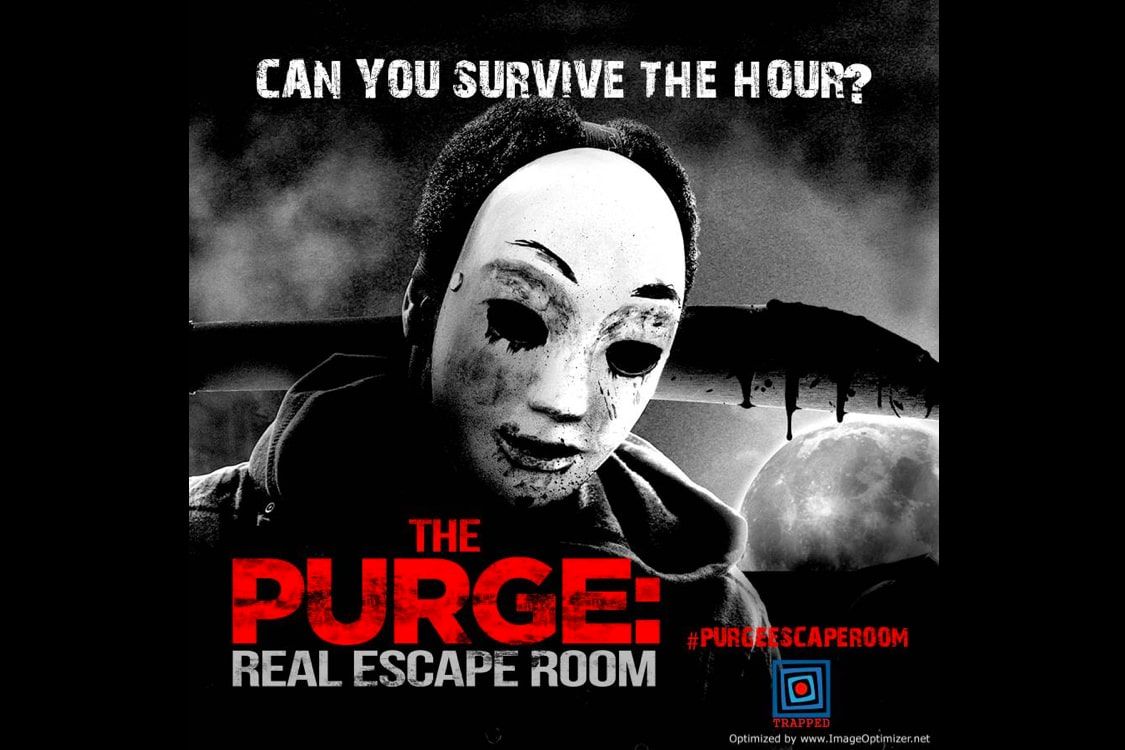 The top-rated Escape Room in Singapore, Trapped is not for the faint of heart. For strictly teens and adults only, you get to choose from 8 horror themes and keep your fingers crossed that you will escape on time. If you are down for a good scare, look no further. Besides the evident fear factor, the games are also known to be cleverly designed and full of unexpected surprises.
Team members will get closer by coming together to solve urgent challenges. Fuzzie discount covers a minimum of four guests, perfect for a family unit or a friend group.
Suitable for: Teens & Adults
Fuzzie Privileges: 20% off minimum 4 guests
Location: The Cathay
Rage room experience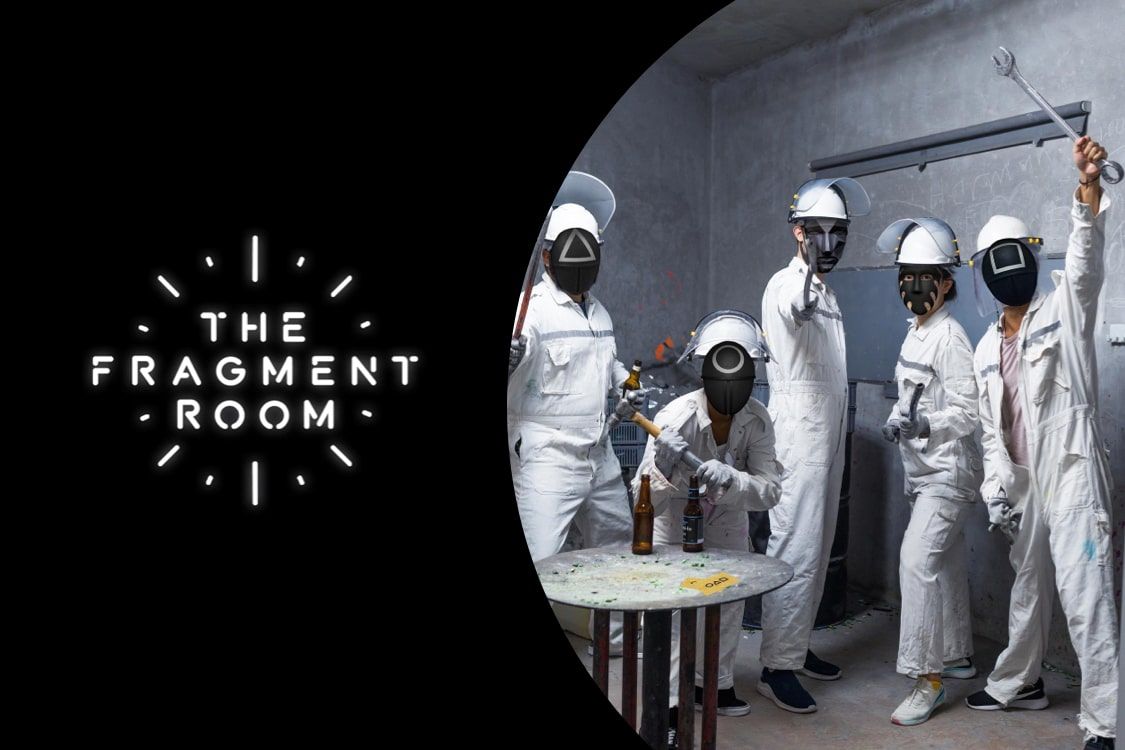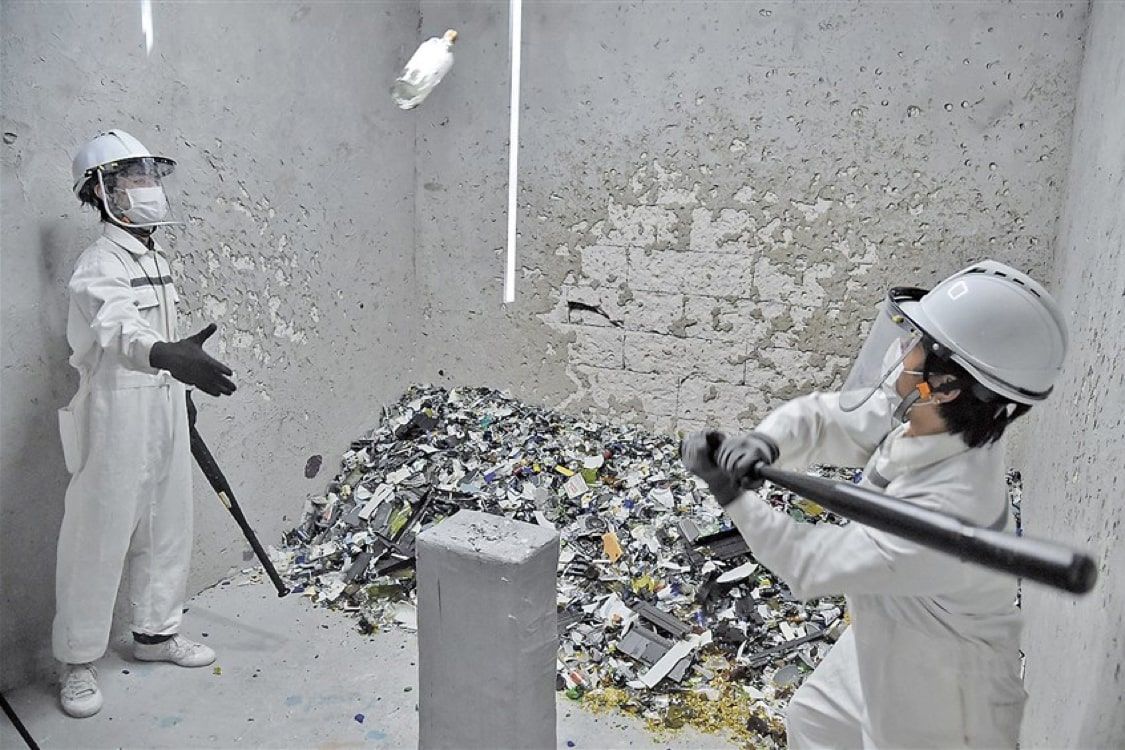 Fragment Room is the rage room of your dreams. Do you have pent-up stress from school? Or perhaps you harbour serious frustrations with the ongoing pandemic? Let it all go as you smash plates, vases, glasses, and other objects provided for your cathartic release. Your protective jumpsuit will shield you from the remnants.
A unique rage therapy for adults and teens only, this is the opportunity for your family and friends to lose all inhibitions before getting back to the daily grind. Smash away, and look cool doing it too. Go on weekdays, and you can also snag an attractive Fuzzie deal.
Suitable for: Teens & Adults
Fuzzie Privileges: 40% off on weekdays
Location: MacPherson Road
An original motion art jamming experience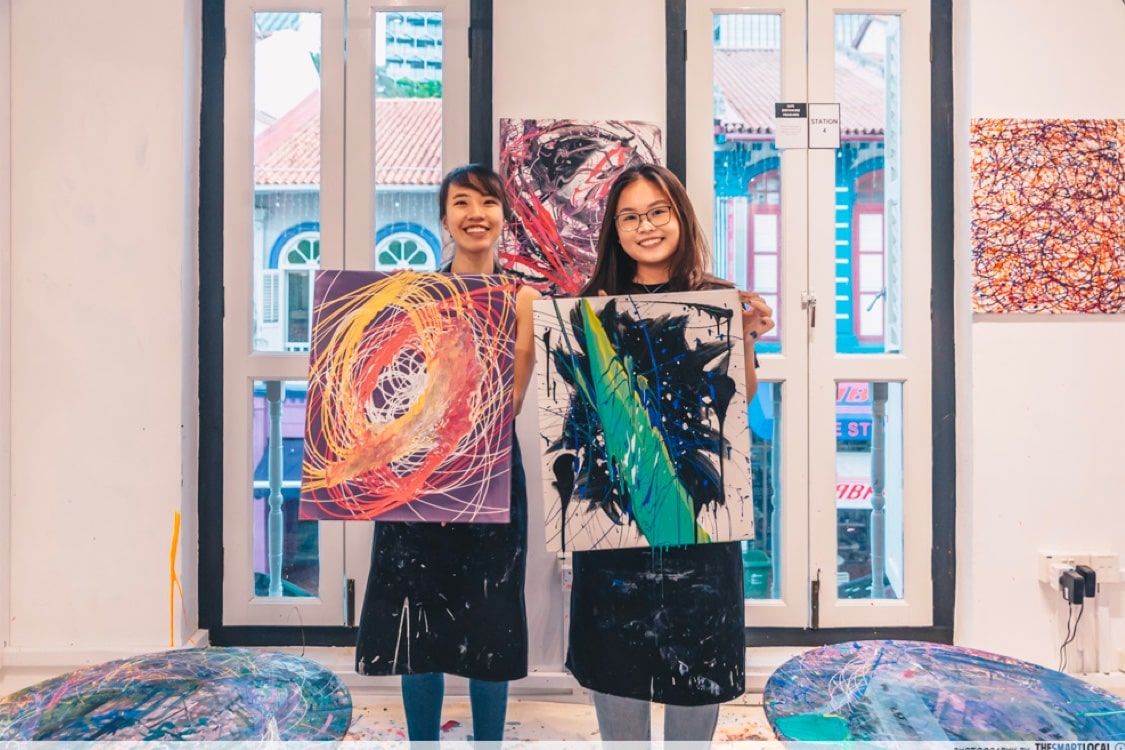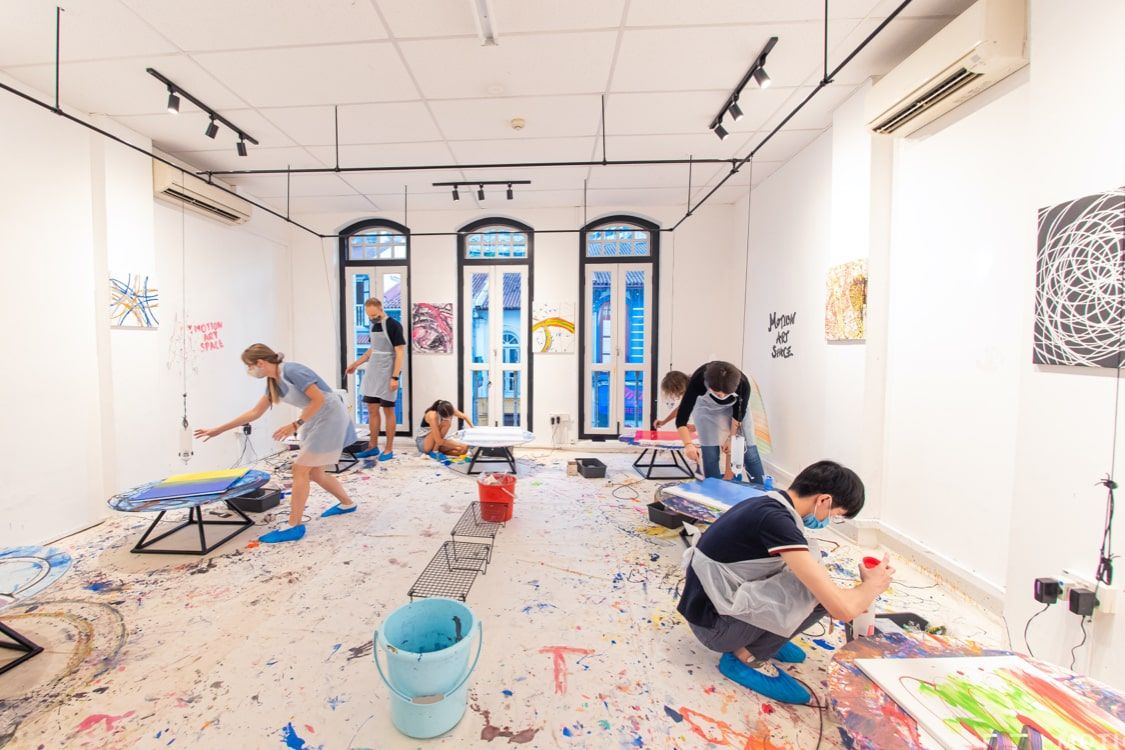 Bugis attractions are not just about food and drinks. Art enthusiasts can also sign up for a curious experience at Motion Art Space: The original motion art jamming with Science. Putting Newton's Law of Motion into practice, you get to create your own abstract masterpiece with paint and a spinning canvas. If you come with zero art background, fret not. Physics will help you to craft your design.
Enjoy this chill and unconventional art session with a friend, family member, or date, complete with cool music and good vibes.
Duration: 1 hour
Suitable for: All ages
Public price: From $59/pax (child), $69/pax (adult), Couple Package $129 for 2 pax
Fuzzie privilege: 20% off total bill
Looking for more Fuzzie adventures?
Check out these articles:
5 outdoor activity ideas for the adventure-hungry
Adventure in Kampong Glam: All the hot privileges in the area
---
About Fuzzie- The game-changing corporate privilege club everyone is talking about
Fuzzie is an invite only, all-in-one privilege club that grants you special access to thousands of exclusive benefits on food, spas & massages, cars, staycations, gym & fitness, personal grooming, kids, pets, home, activities, dental, healthcare and many more. As a sign up bonus, you will immediately enjoy over $2000 worth of free gifts with no spending required. Stretch your dollar to save thousands each year as Fuzzie quickly becomes an essential part of your family's life.
If your company does not have access to Fuzzie yet, ask your company HR/management to contact us at hello@fuzzie.com.sg and we'll help you to quickly get set up . Learn more about us.