Indoor adventures to catch with your family
From thrilling indoor sports and virtual games to faux winter fun and even rage rooms, Fuzzie truly gets you covered with a series of action-packed activities to get your children's adrenaline pumping before school re-opens.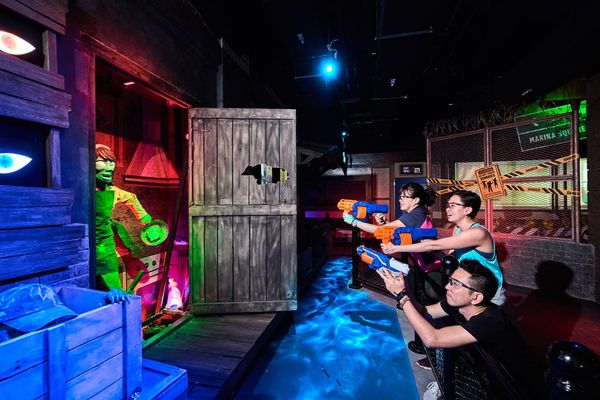 As 2021 draws to a close, this is your final chance to live it up as a family before the new school semester begins. From thrilling indoor sports and virtual games to faux winter fun and even rage rooms, Fuzzie presents for you a series of action-packed activities to get your adrenaline pumping.
So let your hair down and get ready to embark on these family (and budget)-friendly adventures as our privileged member. You are guaranteed a whale of a time.
NERF battles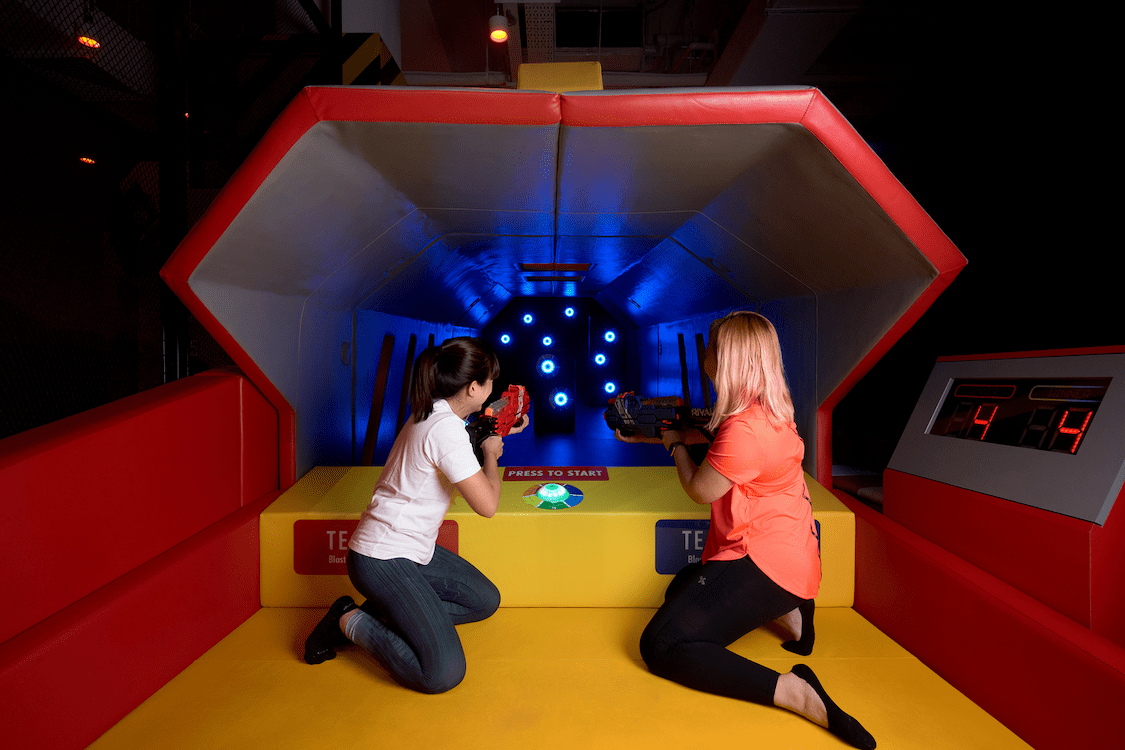 Are you down for some NERF battles? Form a formidable family team as a range of adventures await in different zones. For instance, at Create, you get to give your creativity free rein as they paint T-shirts and Tote Bags by shooting out coloured ink. At Conquer, you will be challenged to conduct NERF fights at unusually high terrains.
As a Fuzzie member, these thrills can be experienced at budget-friendly rates. For both the young and the young at heart, some NERF action would keep your spirits high for the new year.
What's more, you get to purchase their NERF guns and gears, which include ranges exclusive only to their store, to bring the fun back home with you.
Suitable for: All ages
Fuzzie Privileges: 15% off All In tickets all year long. Retail Store: 30% off regular price items, $10 off with min spend $50 (stackable with promos)
Bouldering experience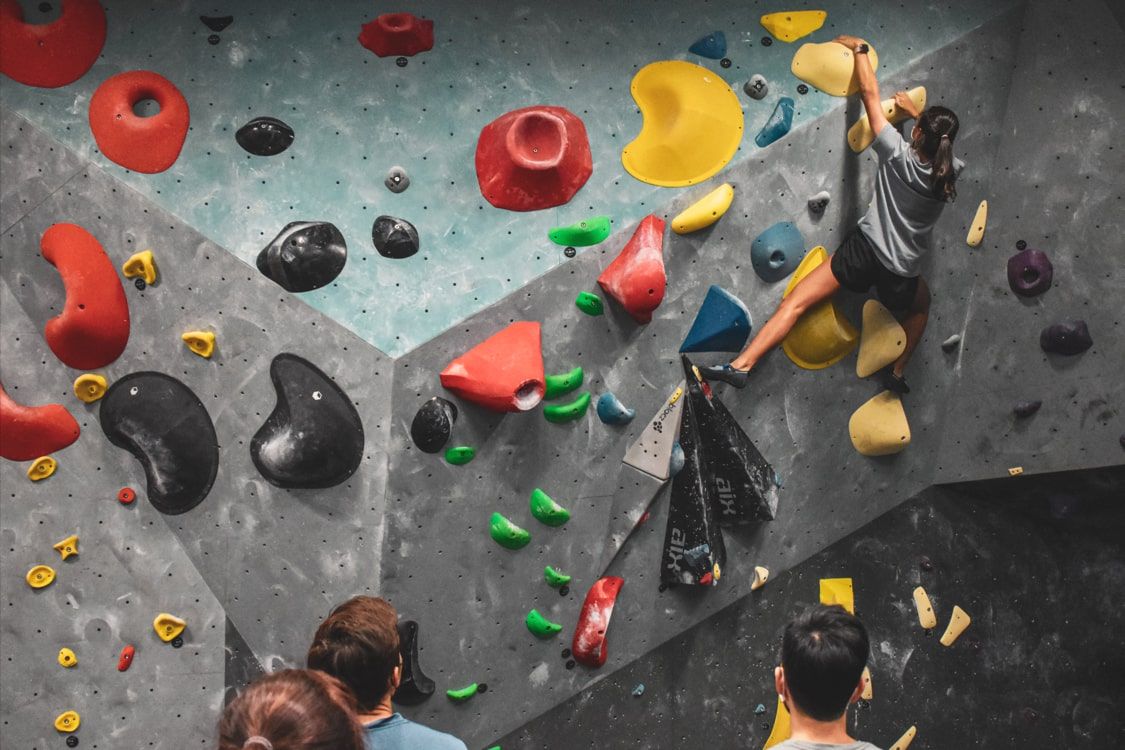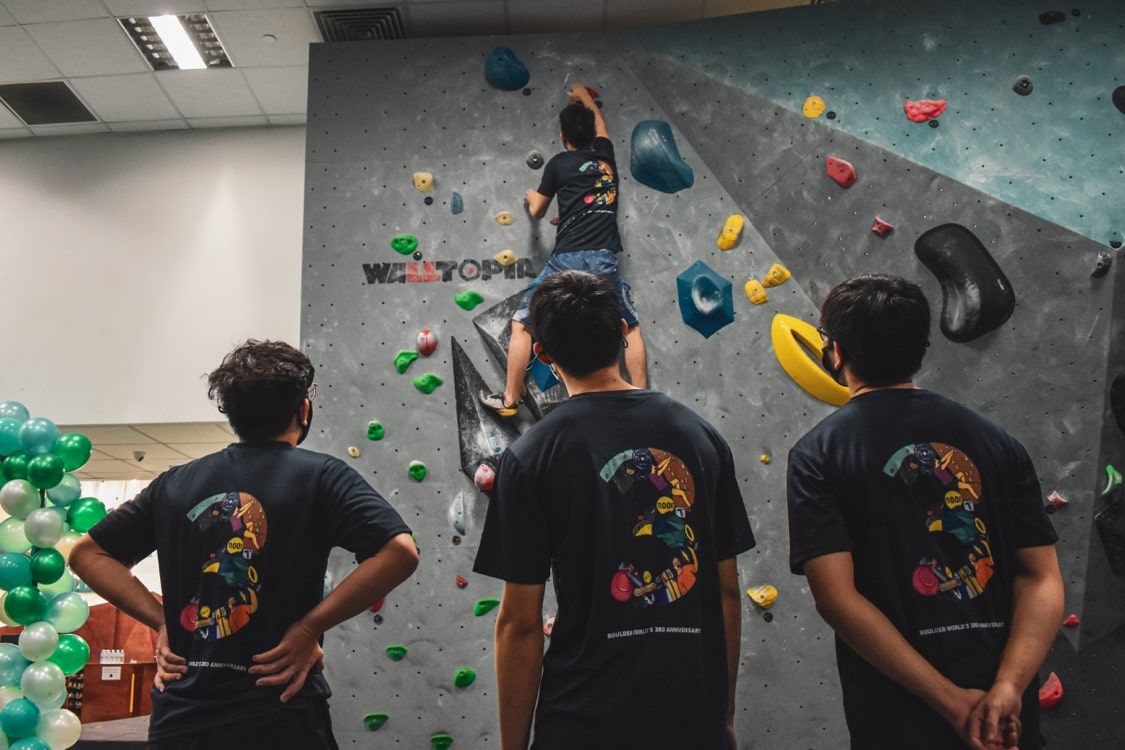 Adrenaline junkies of any age would be enticed by the programs and classes offered in Boulder World. If you are new to the activity, you can go for tryouts that will show you how to scale a rock wall without a harness or rope. Do not worry about falling, for there is always a safety mattress to cushion the impact.
With challenges stacked from beginner to advanced, you can find something for the whole family.
Suitable for: All ages
Fuzzie Privileges: 25% off All Day passes - multiple passes allowed
VR escape room adventure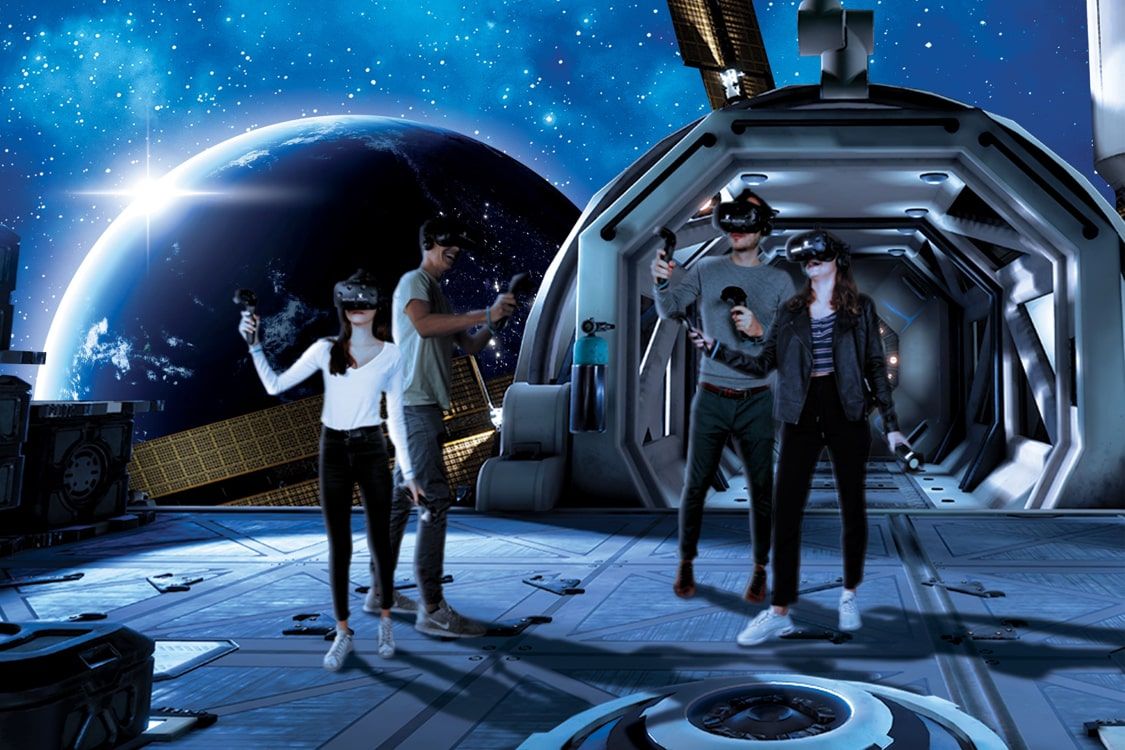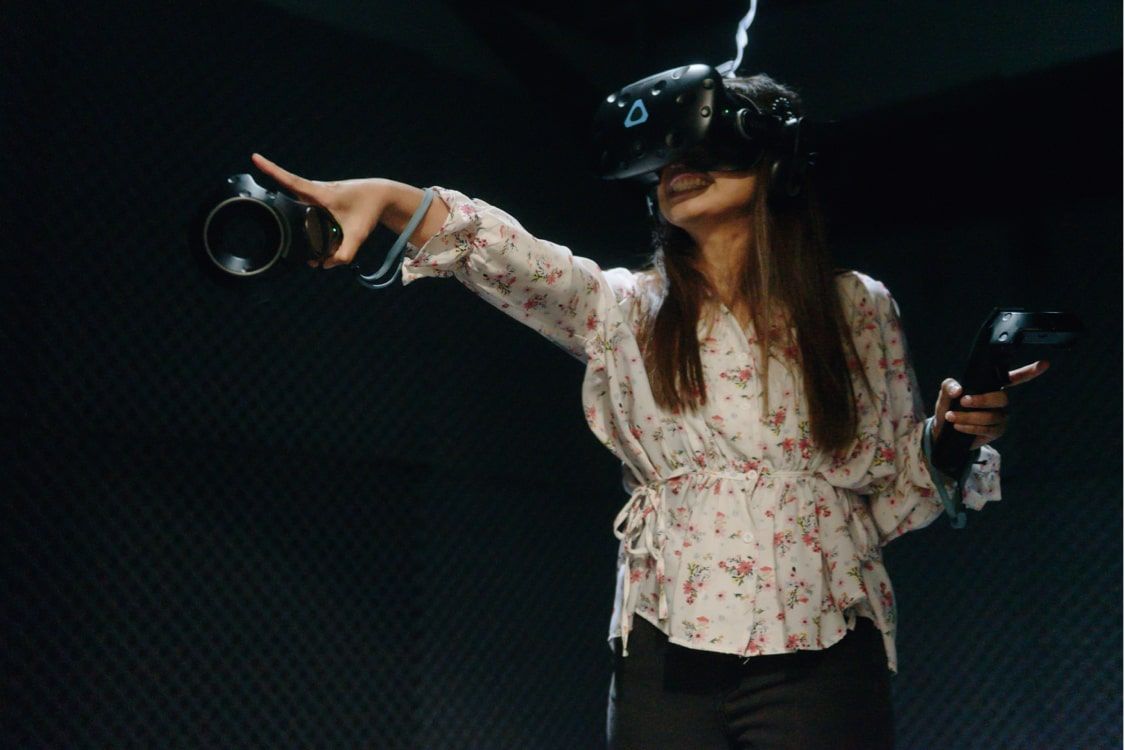 Reputedly one of the world's best team-based virtual reality experiences, Virtual Room is a must-try. Put on your thinking cap and solve unconventional puzzles while wearing the VR headset. You can talk, walk, bend over and even throw objects at each other once you are in the room. Come with your loved ones to enjoy quality bonding time through collaborative effort.
This futuristic adventure will provide the much-needed recharge before school restarts. Better yet, it is now made affordable with Fuzzie's help.
Suitable for: All ages
Fuzzie Privileges: 25% off total bill
Horror escape room adventure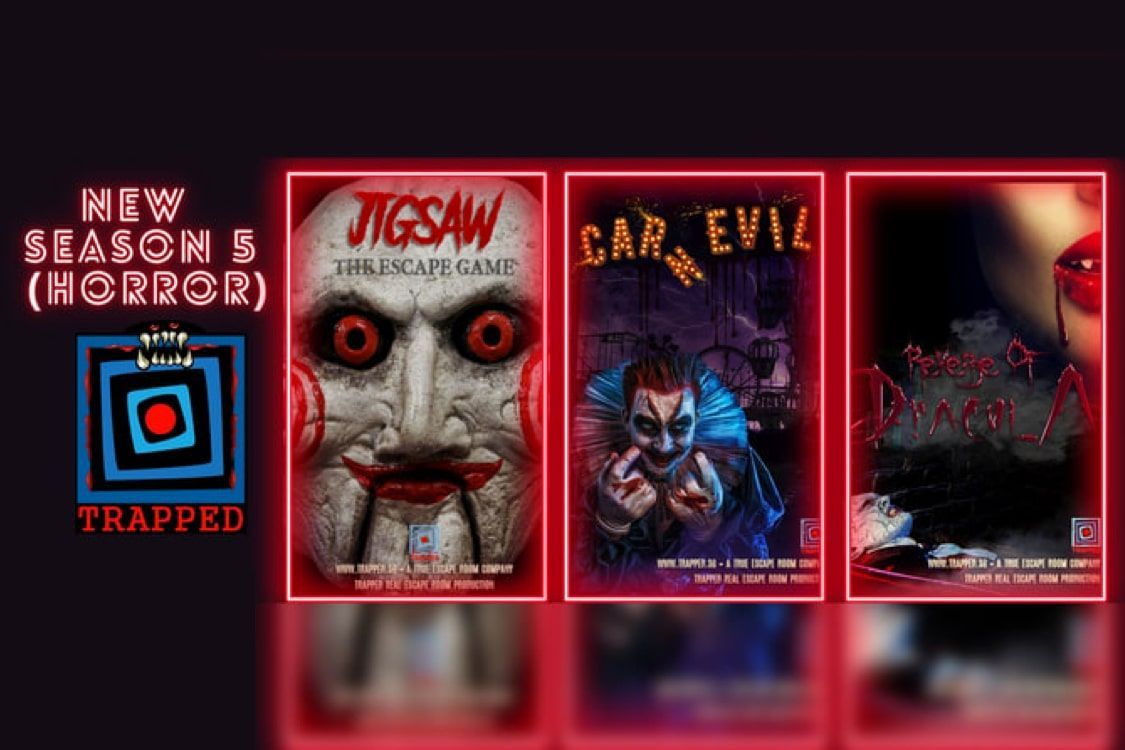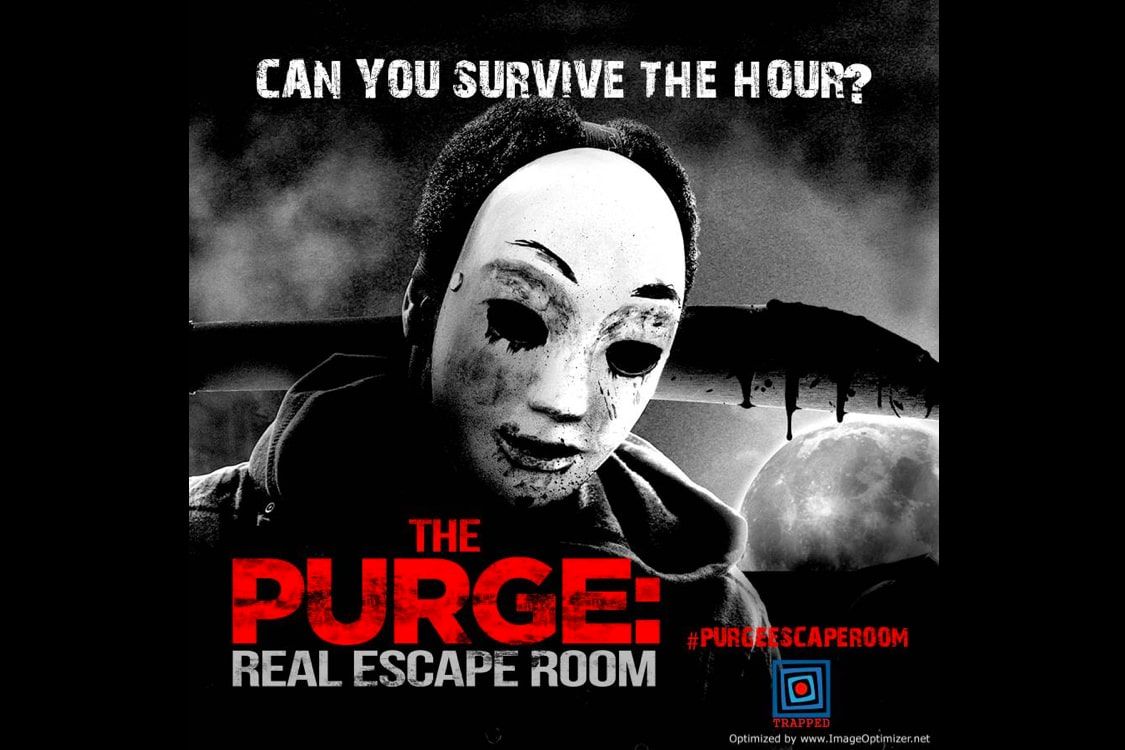 The top-rated Escape Room in Singapore, Trapped is not for the faint of heart. For strictly teens and adults only, you get to choose from 8 horror themes and keep your fingers crossed that you will escape on time. If you are down for a good scare, look no further. Besides the evident fear factor, the games are also known to be cleverly designed and full of unexpected surprises.
Team members will get closer by coming together to solve urgent challenges. Fuzzie discount covers a minimum of four guests, perfect for a family unit or a friend group.
Suitable for: Teens & Adults
Fuzzie Privileges: 20% off minimum 4 guests
Rage room experience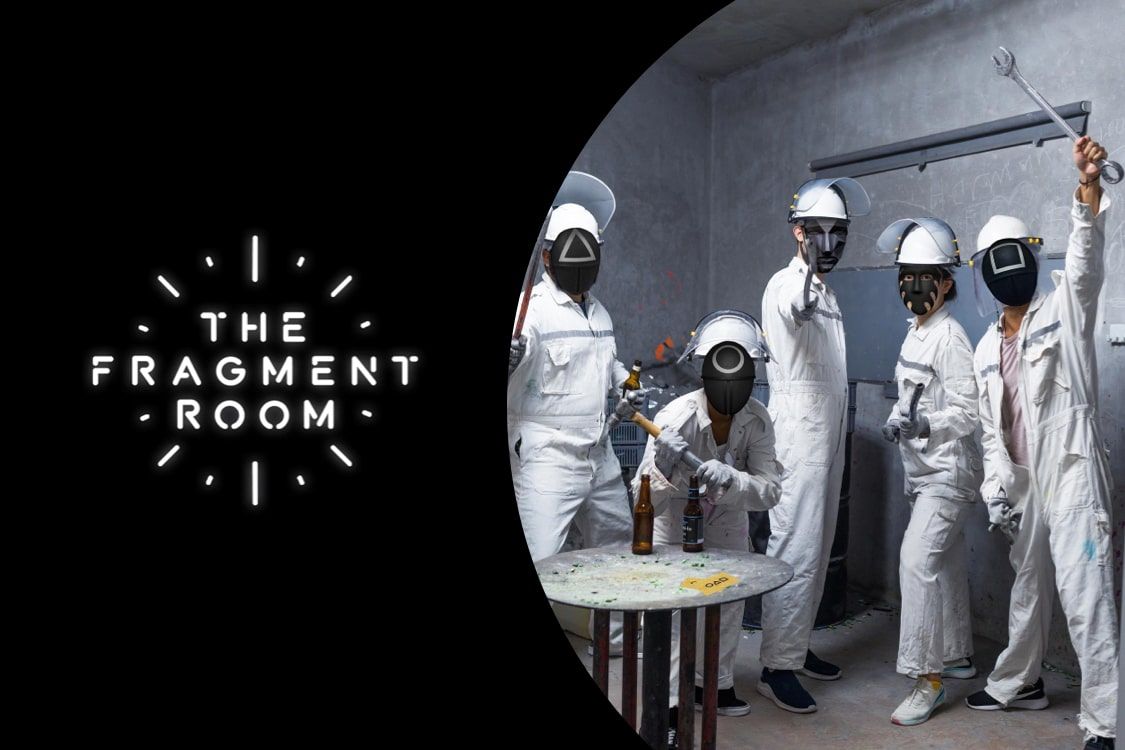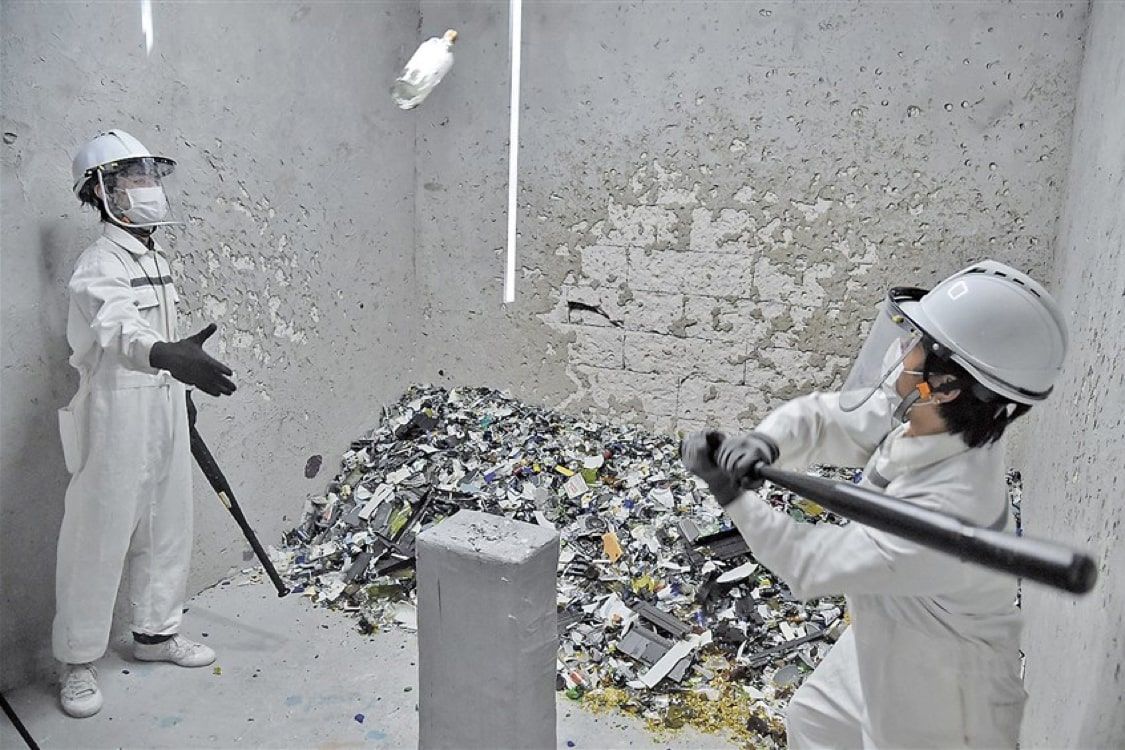 Fragment Room is the rage room of your dreams. Do you have pent-up stress from school? Or perhaps you harbour serious frustrations with the ongoing pandemic? Let it all go as you smash plates, vases, glasses, and other objects provided for your cathartic release. Your protective jumpsuit will shield you from the remnants.
A unique rage therapy for adults and teens only, this is the opportunity for your family and friends to lose all inhibitions before getting back to the daily grind. Smash away, and look cool doing it too. Go on weekdays, and you can also snag an attractive Fuzzie deal.
Suitable for: Teens & Adults
Fuzzie Privileges: 40% off on weekdays
Experience snow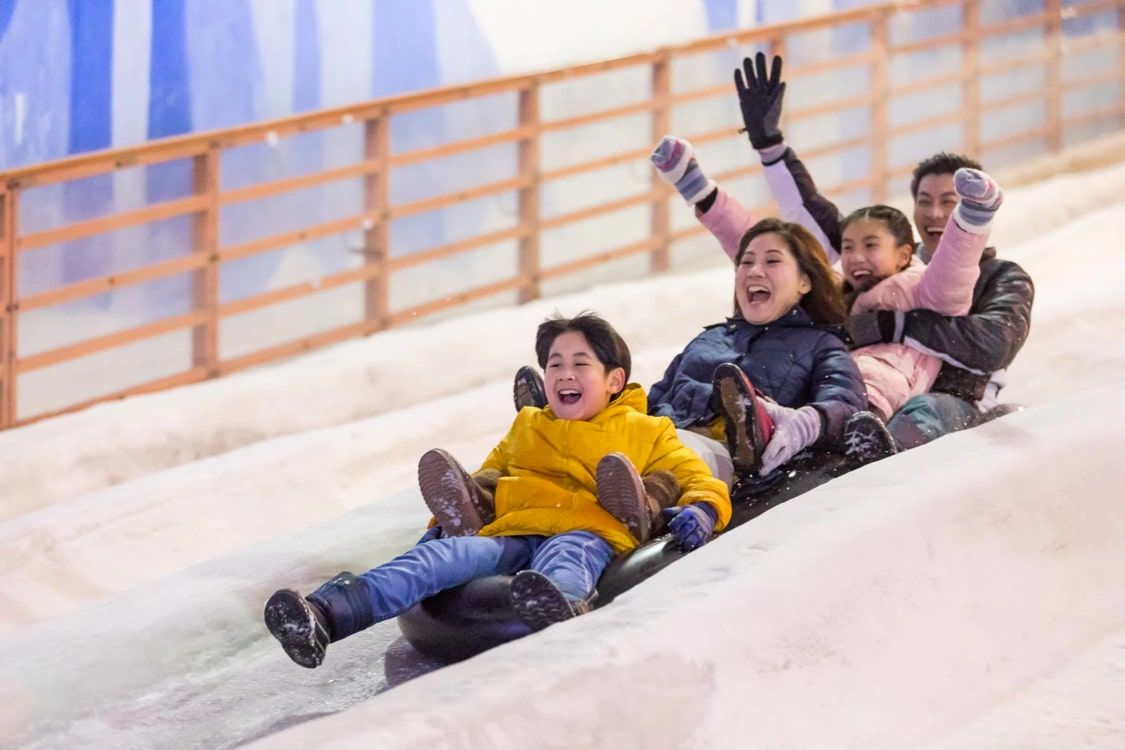 Perhaps your ideal year-end break is spent somewhere in Europe, enjoying the wintry weather. There is still a way to have a full winter experience in Singapore. Get on a bumper car on ice with your close ones. Complete the experience with a classic snowball fight. Fuzzie benefits will allow you to enjoy a package deal, perfect for some lighthearted family fun.
Suitable for: All ages
Fuzzie Privileges: 50% off 1 hour snow play + 1 bumper car ride (UP $25 for Adult/Child) - includes admission & multiple tickets allowed
Looking for more Fuzzie adventures?
Check out these articles:
5 outdoor activity ideas for the adventure-hungry
Adventure in Kampong Glam: All the hot privileges in the area
---
About Fuzzie- The game-changing corporate privilege club everyone is talking about
Fuzzie is an invite only, all-in-one privilege club that grants you special access to thousands of exclusive benefits on food, spas & massages, cars, staycations, gym & fitness, personal grooming, kids, pets, home, activities, dental, healthcare and many more. As a sign up bonus, you will immediately enjoy over $2000 worth of free gifts with no spending required. Stretch your dollar to save thousands each year as Fuzzie quickly becomes an essential part of your family's life.
If your company does not have access to Fuzzie yet, ask your company HR/management to contact us at hello@fuzzie.com.sg and we'll help you to quickly get set up . Learn more about us.