#InPezzoWeCrust: 66% off Pezzo pizza
Get two slices of cheesy cheese pizza for $5 at Pezzo on 5th December! Use Fuzzie to receive an additional 40% discount and we're talking nearly free (!) pizza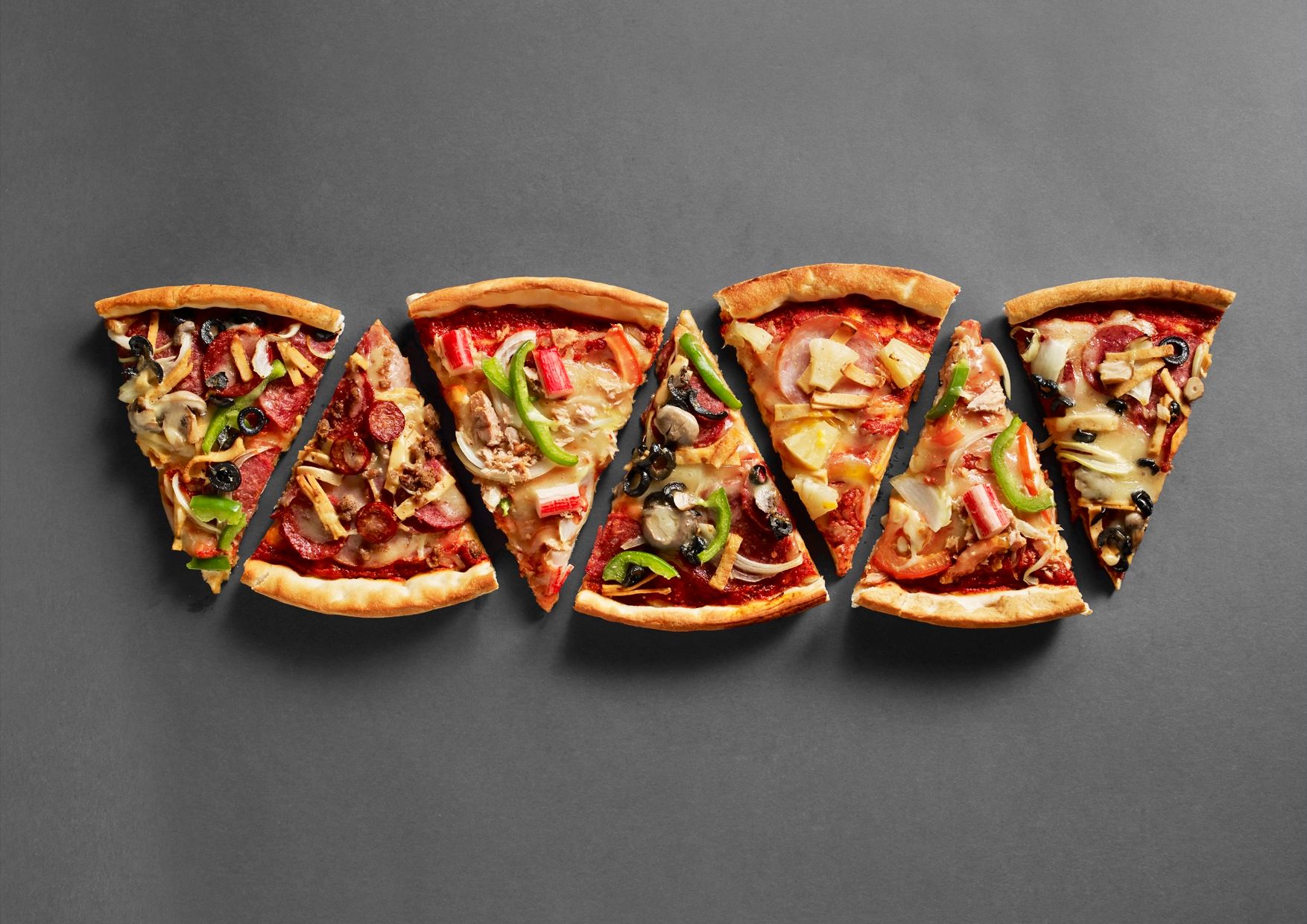 Ahhh pizza: who doesn't love a slice of margherita, pepperoni, or Hawaiian? Whatever the topping, there ain't much we wouldn't do to get our paws on a thin crust heaped with cheesy, stringy goodness. The ultimate comfort food? You betcha! And have we got some great news for you, our fellow pizza fiends: Pezzo, one of our favourite pizza joints in Singapore, turns five on the 5 December and they are celebrating with a humdinger of a deal you will not want to miss! What're you waiting for? Scribble the date in your diary and hotfoot it Pezzo to get in on the pizza-fest!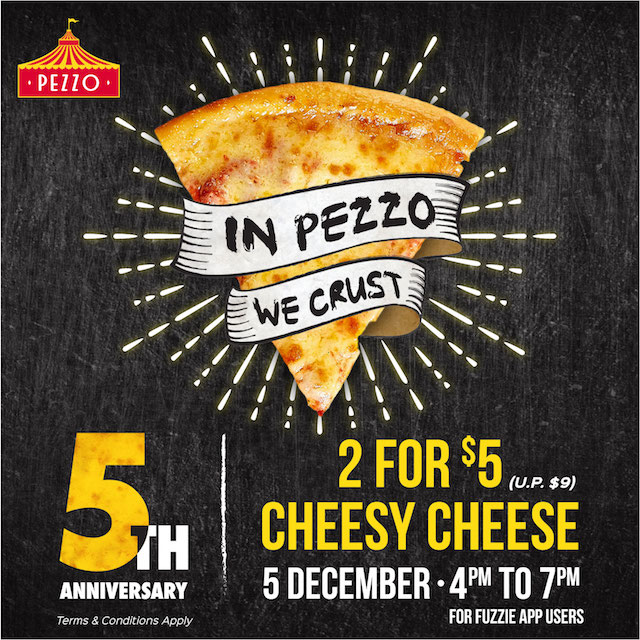 So what's the deal?
Set your alarms for 5pm on 5 December. When the clock strikes, Pezzo will be dishing out two slices of best-selling cheesy cheese pizza for a mere $5 (U.P $9). Yup, you read that right, a whopping 40% discount is up for grabs for two whole hours (while stocks last, one redemption per person).
The best part? Not only will Fuzzie members have exclusive access to this deal from 4pm (one hour earlier than the general public), you'll also receive an additional 40% instant cashback! Combined, that's a total of 66% off Pezzo pizza. #PizzaGoals.
What else do I need to know?
To get in on the action, make sure you quote the deal when ordering, and if you're using Fuzzie you'll need to show your in-app coupon. All Pezzo outlets are celebrating the birthday love, aside from outlets at Changi Terminal 2 and Takashimaya. You can check out the full list of Pezzo outlets here.
Happy birthday Pezzo! See ya on the 5th!
New to Fuzzie?
Fuzzie is an online shopping app that helps you save cash, every time you make a purchase! Earn up to 50% cashback whenever you buy an item from over 100 awesome brands featured on our app. Fuzzie is totally free and easy to use. Always remember: before you shop for anything, check Fuzzie first!