Getting a taste of Japan right here in Singapore
Missing Tokyo from all that Olympics action on TV? Get a taste of Japan right here in Singapore with Fuzzie's amazing merchants.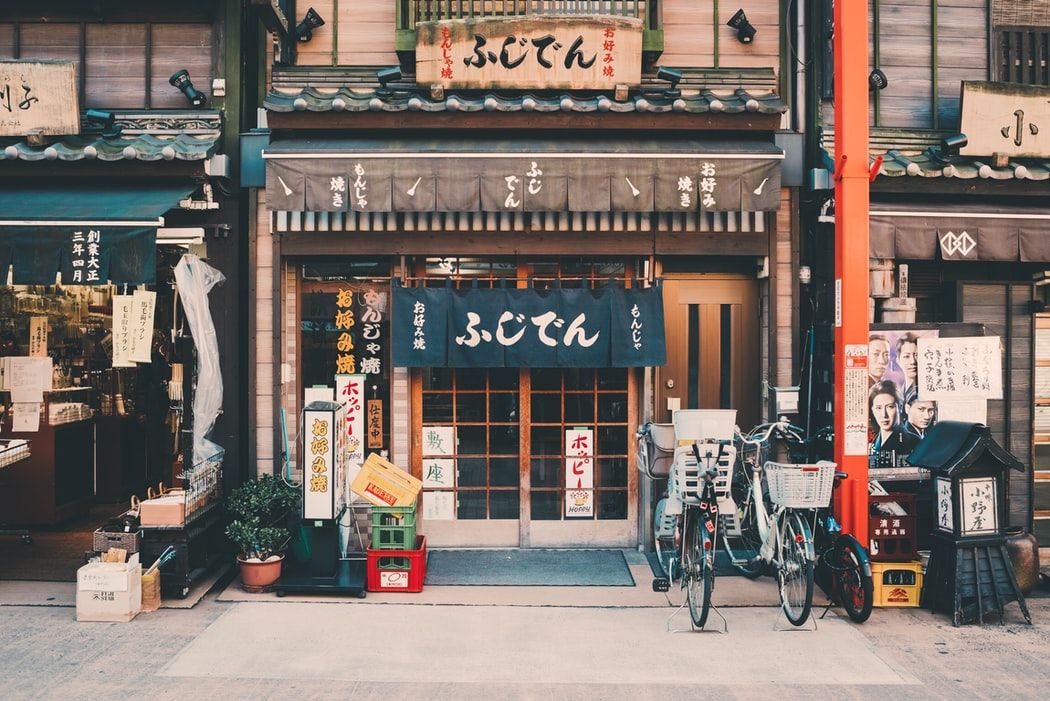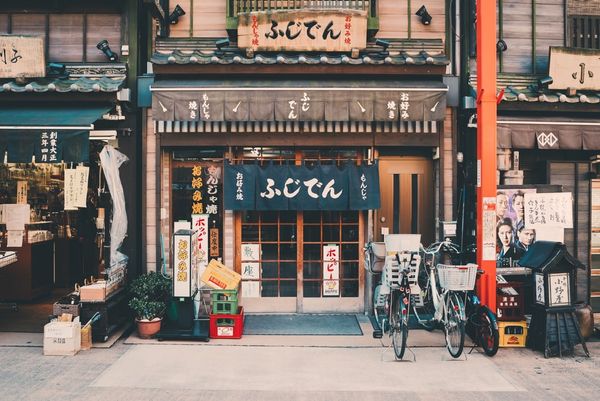 With the travel restrictions still in place, many of us are feeling the itch of a cabin fever. It doesn't help that whenever we switch on the TV these days, we'll be greeted with footage of Tokyo from the Tokyo Olympics that's happening right now. If you're missing the land of Sushi and Ramen, we've put together a list guide with some of Fuzzie's amazing merchants that will help you feel like you're in Japan while being stuck here in Singapore. Let's go!
For those who love rare Japanese groceries
MoguShop - Japanese Grocer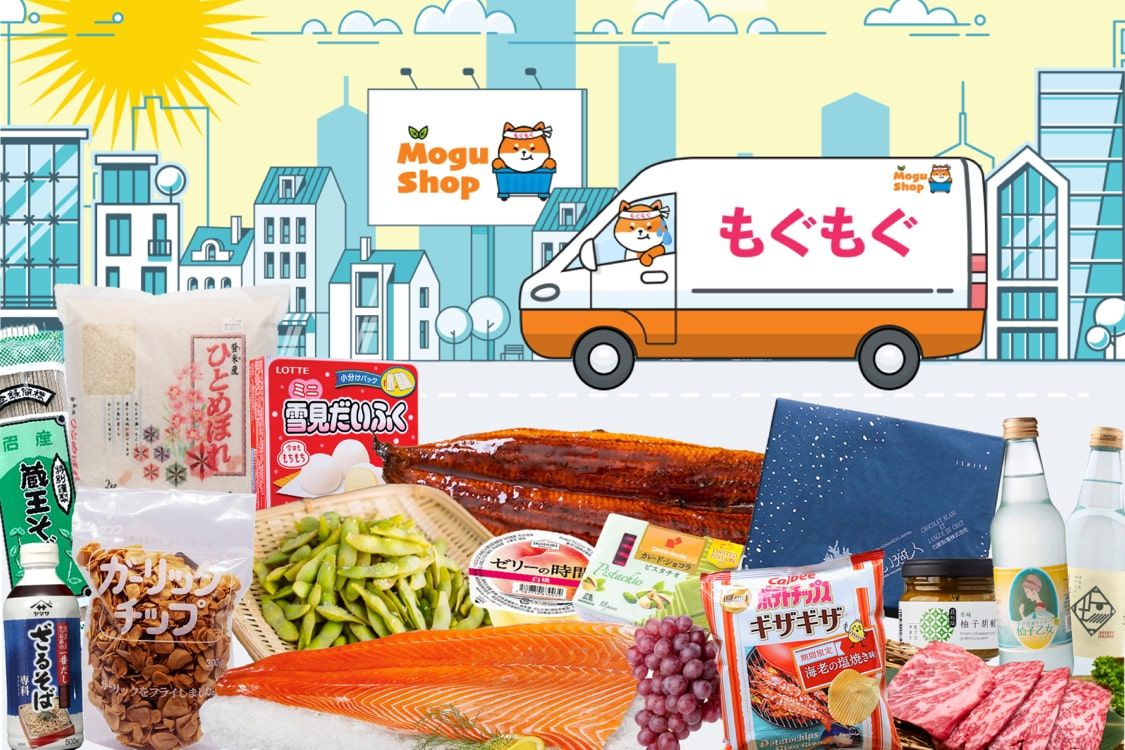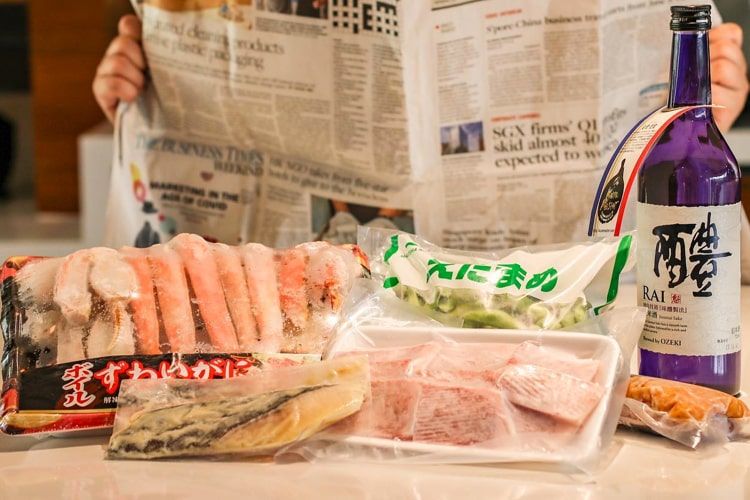 If you love Don Don Donki, you are going to love MoguShop just the same, or even more. This Japanese grocer offers an amazing collection of Japanese food products, including many that are exclusive only to MoguShop imported from Japanese prefectures Ibaraki and Saitama. So, if you're into rare Japanese treats and confectionary, you've got to visit MoguShop.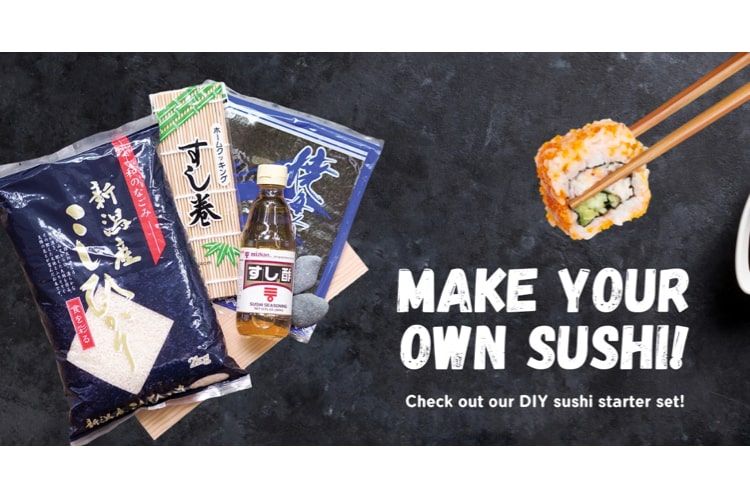 Fuzzie Privilege: Members enjoy 18% off total bill with $80 minimum spend and free delivery ; 10% off alcoholic drinks with $100 minimum spend and free delivery ; 18% off Snack Bar items with $40 minimum spend and free delivery.
For the dessert lovers
Matchaya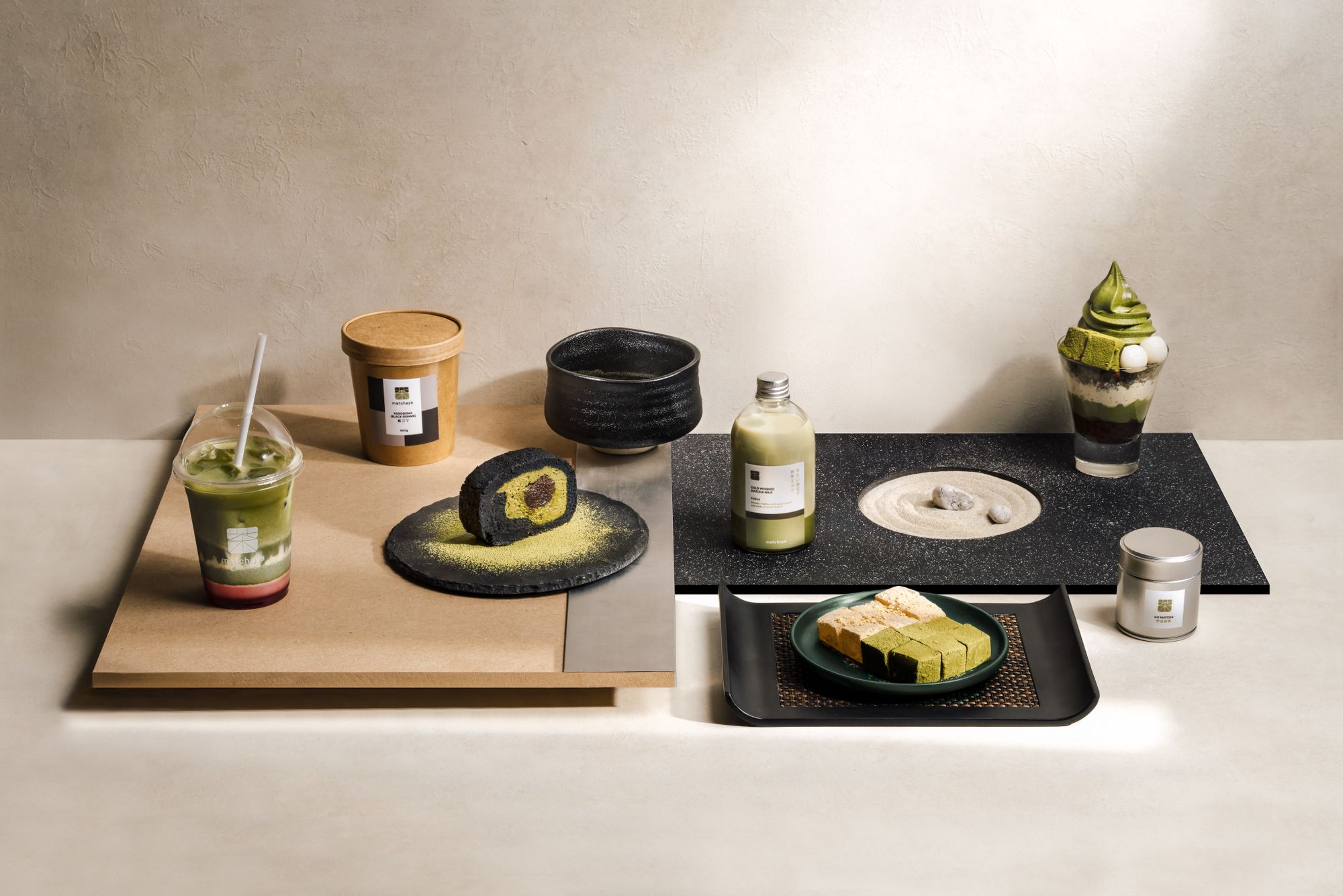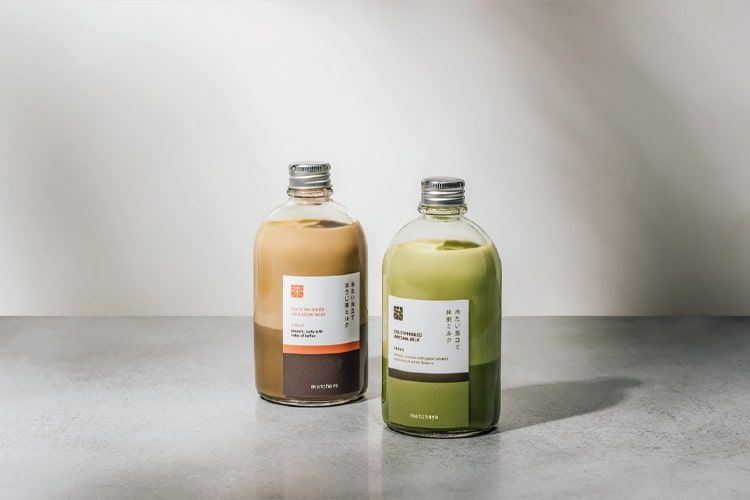 It's time for round one of desserts. And we've left this spot specially for Matchaya, a Japanese-inspired dessert house specialising in matcha and Japanese tea beverages and desserts, as well as other Japanese cuisine and Japanese tea products.
Fan-favourites from Matchaya include artisanal Japanese Matcha Milk, Cold Whisked Matcha Milk Tea, and of course, Matchaya's signature Tea+sserts. Tea+sserts, a wordplay on tea and desserts, are handcrafted in-house with fresh and seasonal products.
While you're at it, be sure to check out Matchaya's soft-serve ice cream. You can choose among Uji Matcha, Houjicha, Kurogoma, or Hokkaido Milk flavours. They are perfect for beating the perpetual summer heat here in Singapore.
Fuzzie Privilege: Members enjoy 20% off total bill for delivery and self-collection (stackable with store promo).
For the beauty junkies
Moomin Japan Dry Head Massage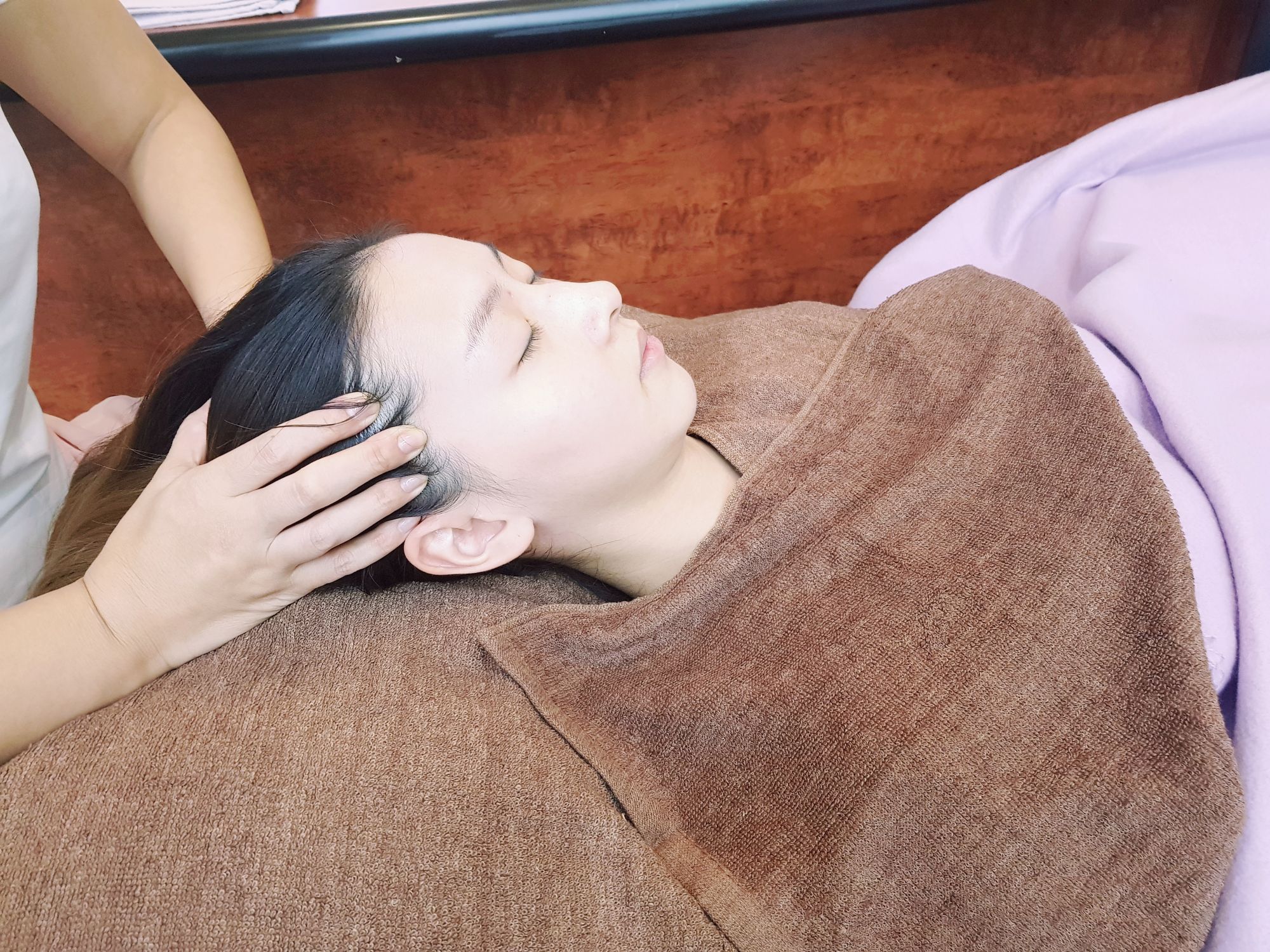 Did you know that Deep Sleep Dry Head Massage is a safe and effective head massage that provides healing and restorative effects to the brain without using water or oil? This special technique originated from Japan and is highly popular in the country, with a waiting list of more than 400,000 people monthly. So, go ahead and eliminate your fatigue with Moomin Japan Dry Head Massage.
Fuzzie Privilege: Members enjoy 30% off Japanese Dry Head Massage (UP $38)
White30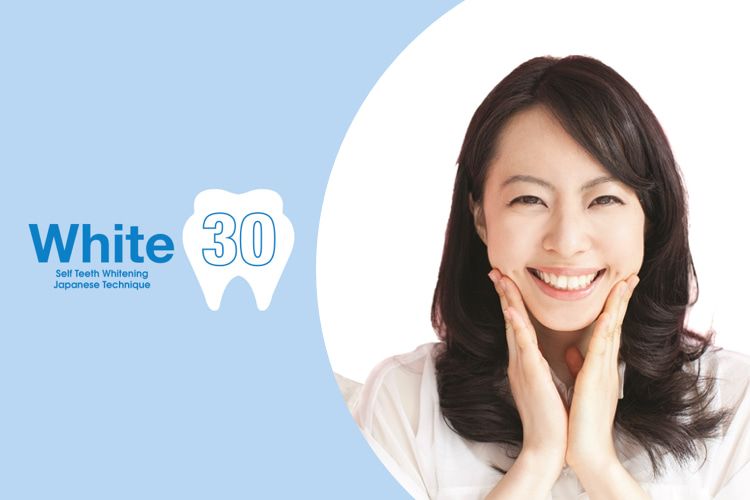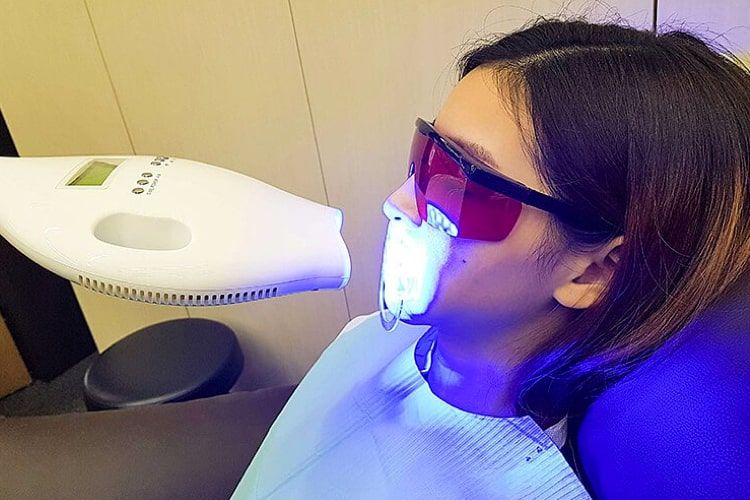 After feeling rejuvenated, why not make yourself feel even better by improving your smile? White30 offers a powerful teeth whitening technology from Japan that actually works with results in just 30 minutes. Unlike chemicals such as hydrogen peroxide, which are commonly used in other teeth whitening treatments, White30 utilizes an inorganic compound that is safe for oral use. It also helps that this treatment is really affordable. Whoever says great smiles cost thousands of dollars has obviously not heard of White30.
Fuzzie Privilege: Members enjoy 30% off teeth whitening session (UP $88)
Best Buy World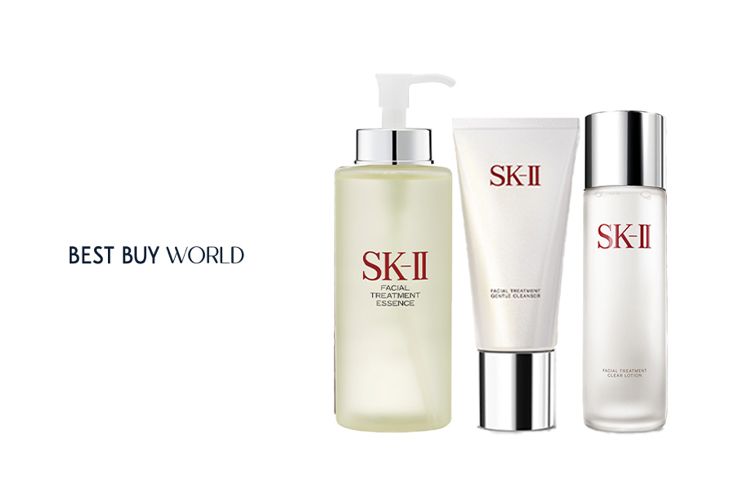 Best Buy World is the best place to get skincare and cosmetics from top brands at a steal. Those who love Japanese skincare would love Best Buy World for their selection of cosmetic products from brands like SKII, Shu Uemura, and Shiseido. The brand also strives to offer the most competitive prices in town so you get ore bang for your buck.
Here's an exclusive tip: Fuzzie's partnership with Best Buy World means that you can enjoy a Fuzzie Beauty Set giveaway worth $54 for free when you spend a minimum of $100.
In the Fuzzie Beauty Set, you'll find:
Lancome Lan pink canvas pouch
Lancome L'absolu Rouge Drama Matte
Kose Sekkisei Enriched Emulsion
Estee Lauder Double Wear Stay-in-place Makeup
Estee Lauder Take-it-away Makeup Remover Lotion
Fuzzie Privilege: Members enjoy 25% off total bill with no minimum spend, valid for both regular and promotional items.
For the foodies
Teppei Syokudo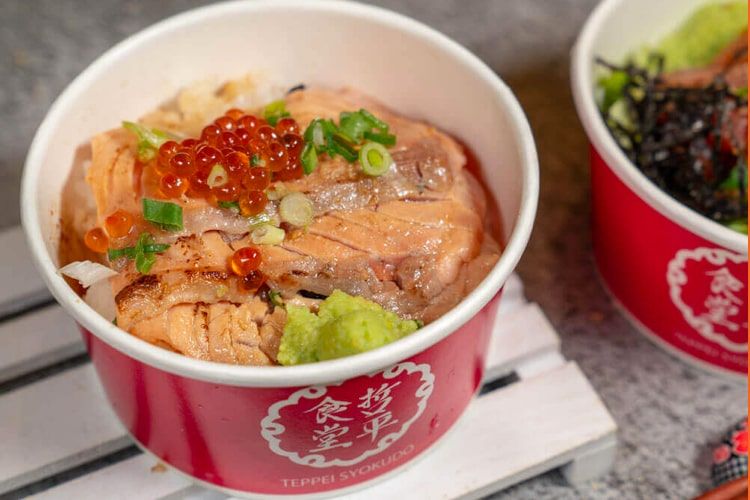 If you miss having your fix of Sushi, Curry, Katsudon, Wagyu Steak, Chirashidon, and all things Japanese, why not have your cravings satisfied by a Michelin Bib Gourmand restaurant? Teppei Syokudo, a casual Japanese dine-in restaurant, delivers high-quality, authentic Japanese cuisine. You've got to try the brand's signature Kaisendon that's topped with cubes of freshly cut Tuna, Salmon, Yellowtail, Scallop, and Ikura on top of Japanese white rice. While you're at it, go for Teppei Syokudo's Sashimi Cake. Yes, you read that right. A 20 cm cake made up of Sashimi. Perfect for sharing. We won't judge if you're planning to savor it on your own too.
Fuzzie Privilege: Members enjoy 20% off total bill for delivery and 25% of total bill for dine in (excluding Kaisen items) with no min spend.
Gyu Nami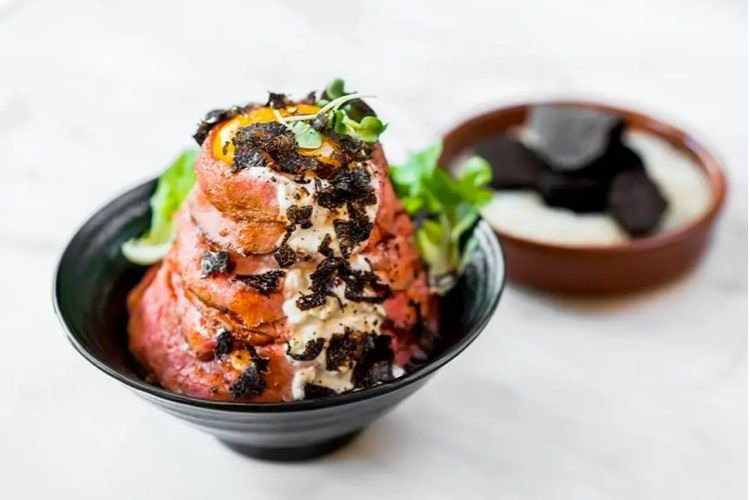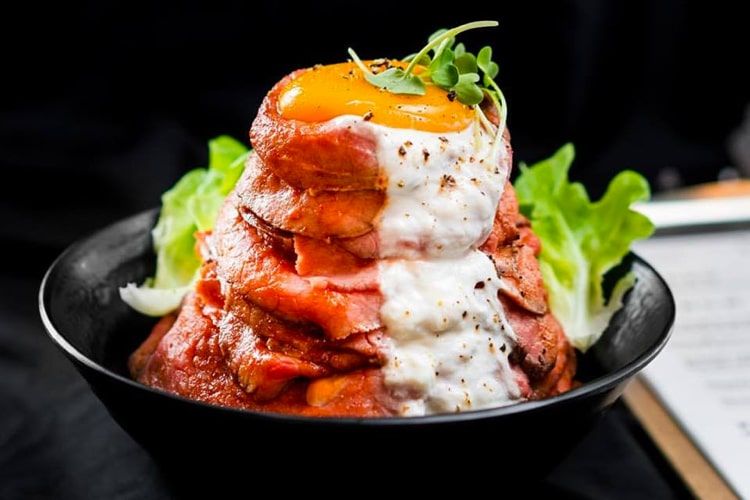 Gyu Nami is headed by young and passionate foodies who want to serve gourmet food at affordable prices. The team at Gyu Nami takes pride in their use of fresh ingredients as well as their passion for using the best cooking methods to serve their customers.
For the unique Japanese hole-in-the-wall experience, be sure to check Gyu Nami out. While you're at it, you'll have to try the restaurant's popular Volcano Donburi, made with rice imported right from Niigata.
Fuzzie Privilege: Members enjoy set menu for $28 for dine-in, takeaway, and delivery.
The Gyu Bar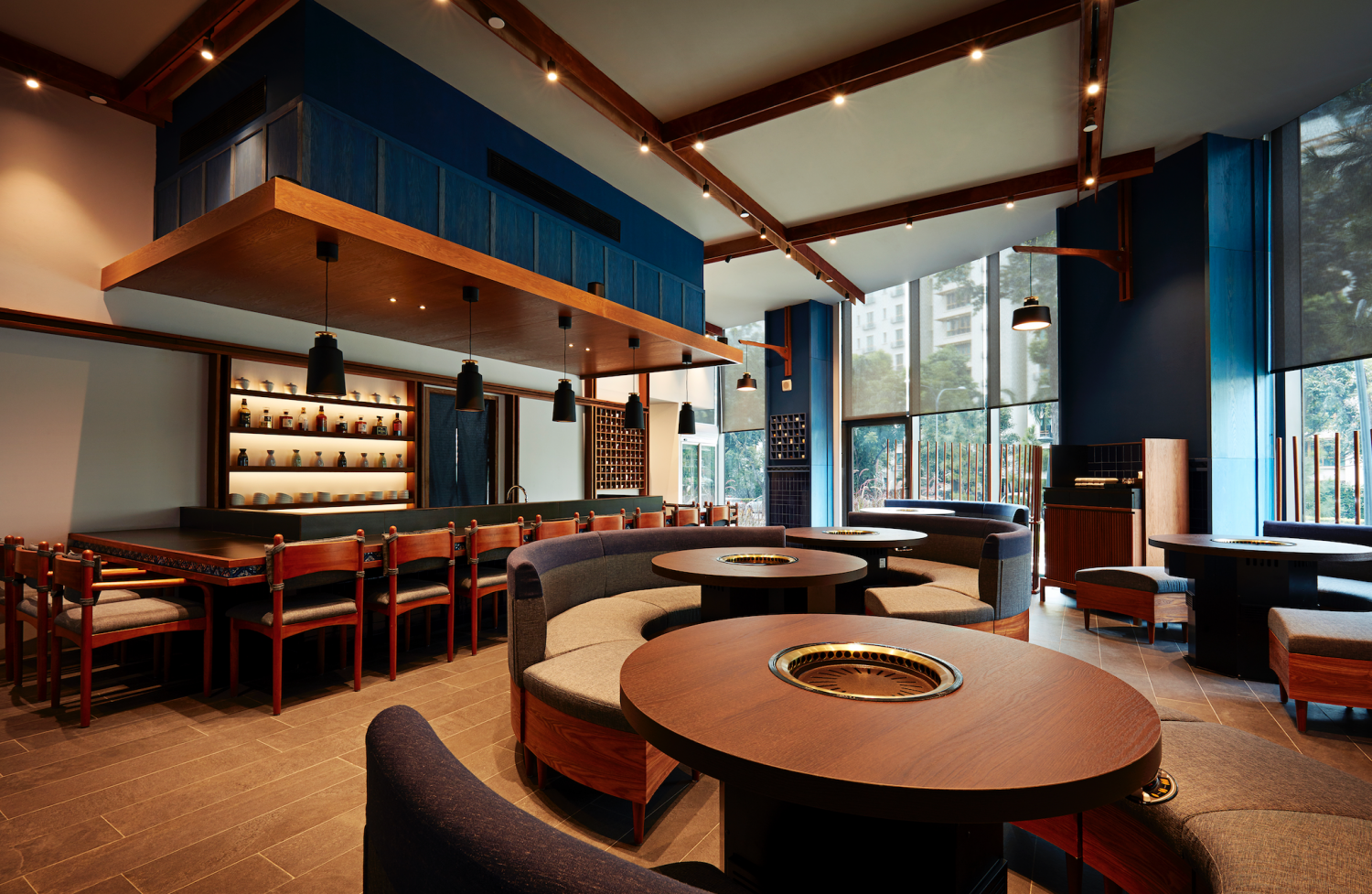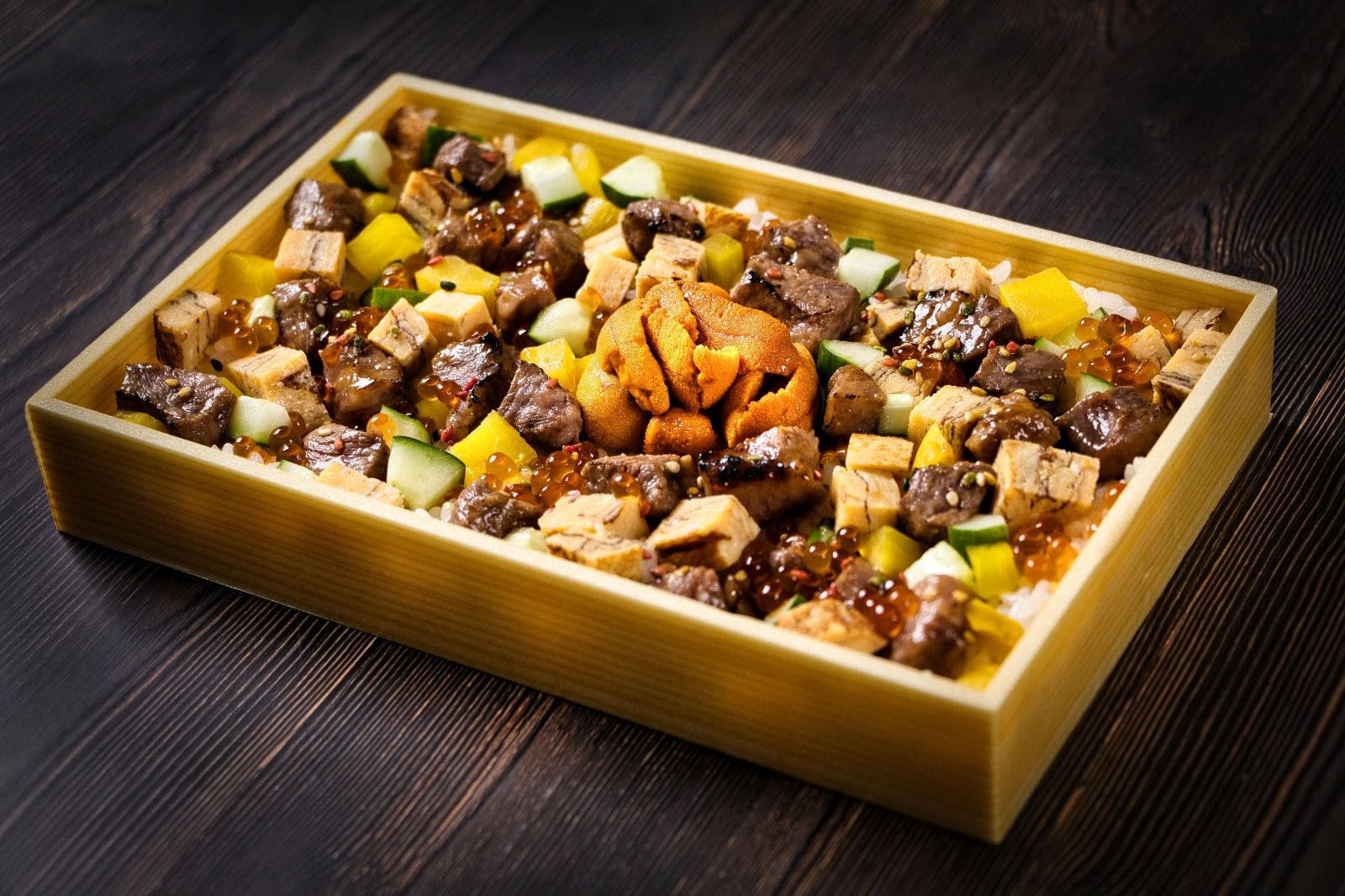 Specializing in Wa-Oh beef from the Kumamoto prefecture, The Gyu Bar is a cosy place that brings you back to the charm of the old world of Japan. The contemporary Yakiniku dining and bar offers a menu that features a wide variety of quality meats, seafood, organic rice, and condiments from specialist farmers and award-winning suppliers.  The bar even offers guests the first glass of sake on the house.
Fuzzie Privilege: Members enjoy Premium Omakase $298 for 2 pax (UP $396), Signature Omakase $208 for 2 pax (UP $276), 1 for 1 a la carte item for dine-in, and 20% off a la carte food bill for takeaway and delivery.
Oyster Co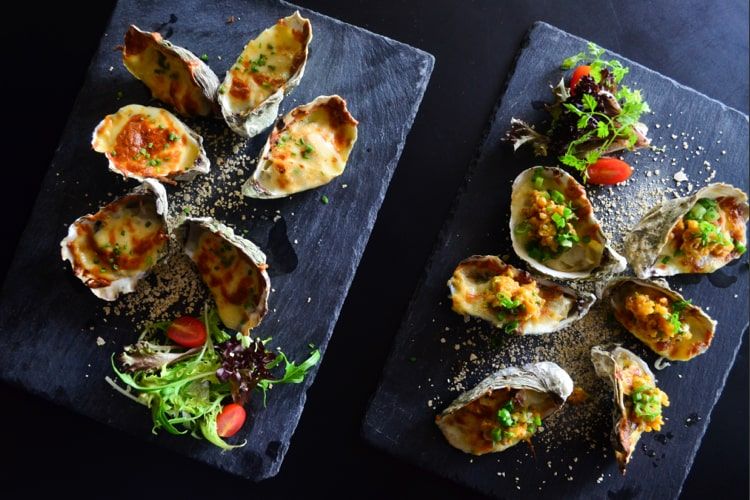 Fresh, plum, and juicy oysters at just $1.99 per piece? That's what you'll get at Oyster Co. But that's not all, you'll get to enjoy a wide array of mains including pizzas, pastas, steaks, and so much more. If you're a fan of a fusion of Western and Japanese cuisines, you'll love the food here at Oyster Co.  
Fuzzie Privilege: Members enjoy 25% off mains for dine-in, takeaway, and delivery.
Tenkaichi Japanese BBQ Restaurant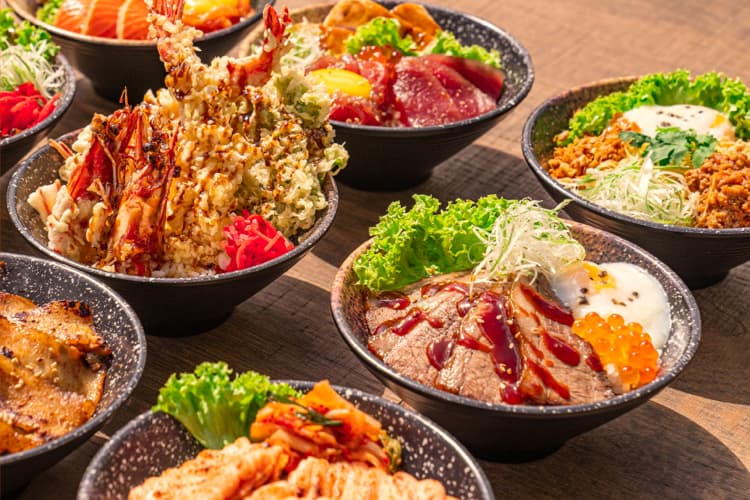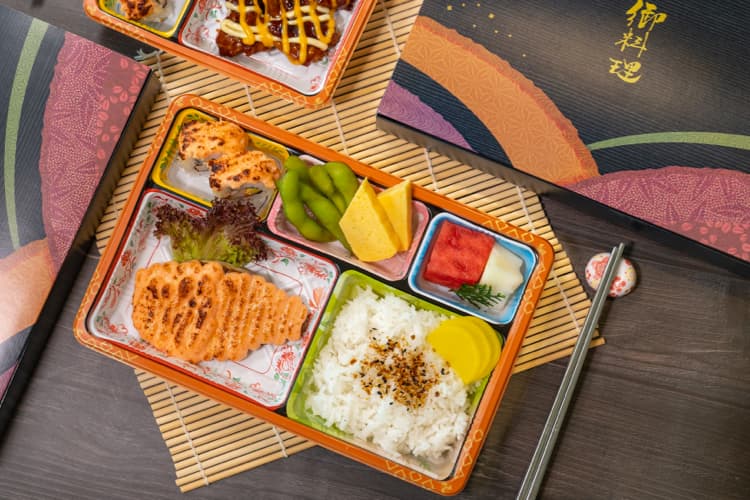 This award-winning Japanese BBQ restaurant specialises in premium Wagyu beef prepared by skilled chefs trained directly in Japan. You can also enjoy a premium quality buffet spread at affordable prices, along with a  wide variety of a la carte dishes. Japanese food by chefs trained in Japan, it doesn't get any better than this.
Fuzzie Privilege: Members enjoy 30% off total bill for dine-in and takeaway and 1 for 1 mains  for dine-in.
Shunjuu Izakaya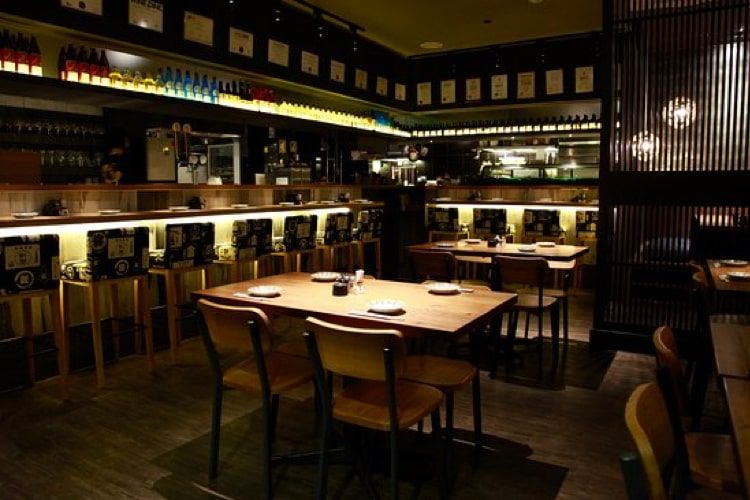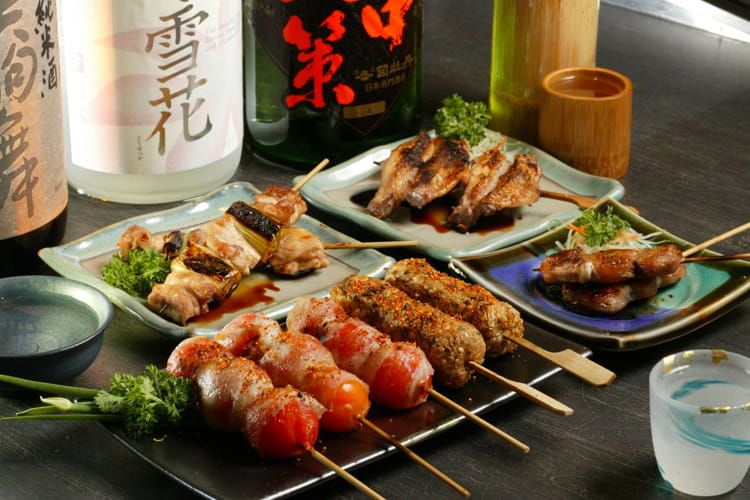 This hidden gem in Roberson Quay serves over 130 options of grilled meats, ad 60 different sakes to choose from. It is also award-winning: the restaurant won the Prestigious House of Stars awards in Wine&Dine Singapore's Top Restaurant Guide in 2020/2021 and is also features in Tatler Dining Singapore's Best Restaurants Guide in the same years.
Fuzzie Privilege: Members can buy any 3 lunch sets and get the 4th free for dine in and takeaway.
Kei Kaisendon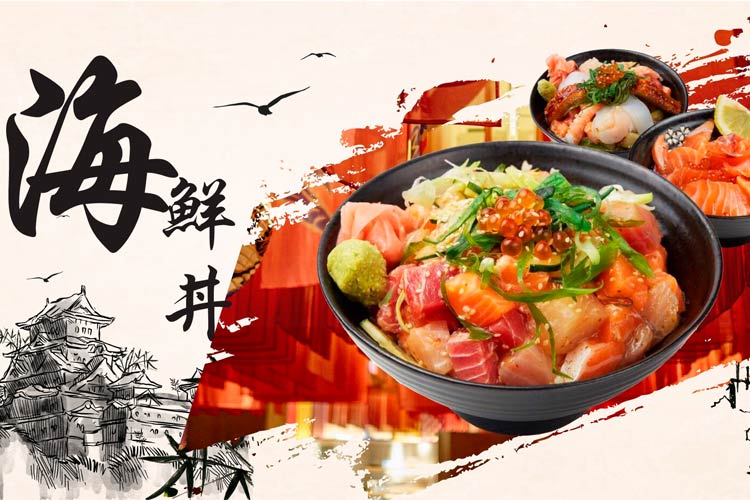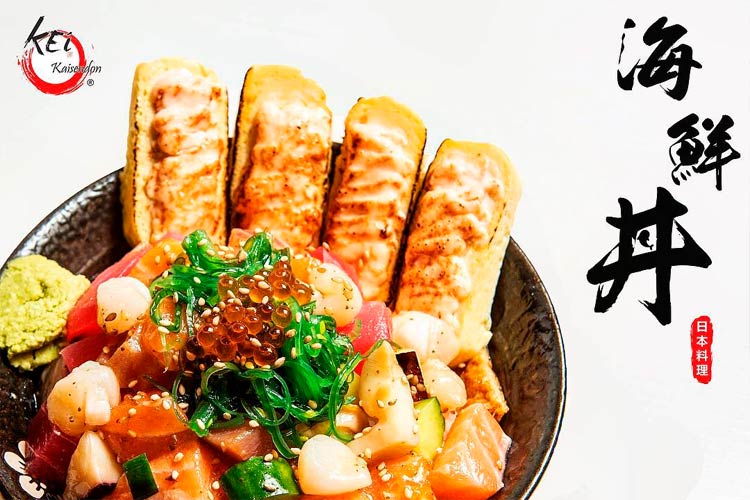 Kei Kaisendon is a Japanese restaurant that serves delicious rice bowls topped with fresh sashimi from the seas of Japan. Here, every dish is specially designed with the right blend of fish, toppings, and seasonings to give you a unique taste every time. For those who love surprises, the restaurant serves limited time dishes with seasonal fish and other seafood. So, every time you visit, you'll be sure to find something new.
Fuzzie Privilege: Members enjoy 1 for 1 Set Menu at $29 for dine-in and takeaway.
---
About Fuzzie- The game-changing privilege club everyone is talking about
Fuzzie is an invite only, all-in-one privilege club that grants you special access to thousands of exclusive benefits on food, spas & massages, cars, staycations, gym & fitness, personal grooming, kids, pets, home, activities, dental, healthcare and many more. As a sign up bonus, you will immediately enjoy over $2000 worth of free gifts with no spending required. Easily save thousands of dollars each year with regular use as Fuzzie quickly becomes an essential part of your family's life.
If you do not have access to Fuzzie yet, check with your friends, your company HR or search online for our partners who can give you the invitation. Learn more about us.