Love at first bite: 7 top restaurants to scoff pizza!
Next time you're on the hunt for a slice of cheesy, pepperoni-laden goodness check out these restaurants and pizzerias serving up Italy's finest export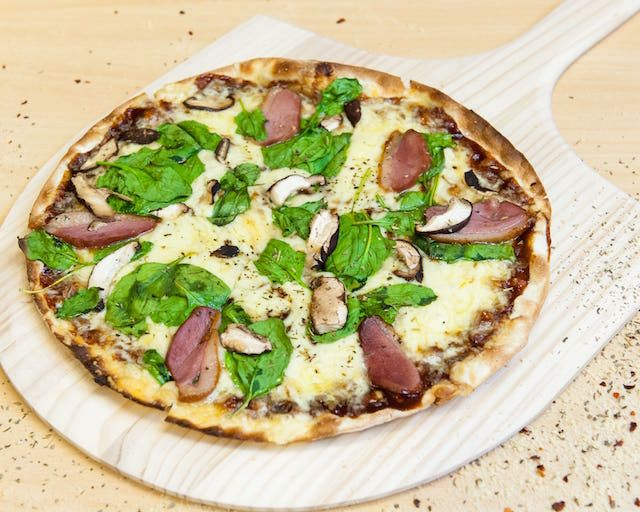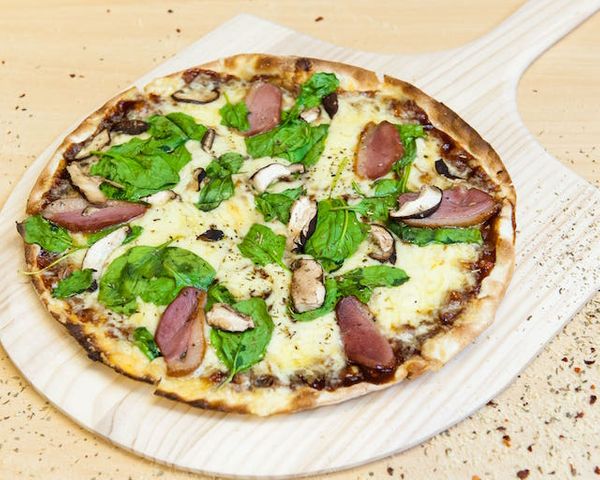 Margherita. Pepperoni. Hawaiian. Whatever your topping of choice, one thing's for sure: pizza is always the answer. Thin crust, stuffed crust, or deep-pan; we love 'em all. In fact, one of the hottest topics in Fuzzie HQ is whether pineapple is an acceptable pizza topping (let us know what you think!). And we've scoured Singapore from top to bottom to round up what we consider the best places to chow down on our favourite Italian export.
Specialising in the art of thin crust pizza, the folks at Pizza Smith top its creations with everything from the traditional (think pepperoni, triple cheese, Hawaiian) to interesting house flavour combos like the Mushroom Assembly (a trio of enoki, button, and shitake mushrooms) or the Deep Sea Factory (prawns, squid, and rocket, on a sweet mayo base). Yum.
Buy a Pizza Smith gift card on Fuzzie and receive 25% instant cashback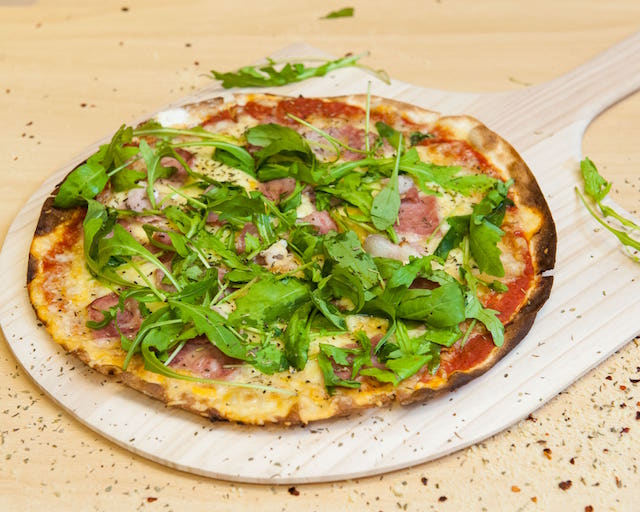 For times when you just need a reliable slice of cheesy goodness, head to Pezzo and pick up a slice for under $10. The pizza crafters here toss the dough, garnish, and bake everything fresh daily. We say opt for the cheesy cheese, it's fiendishly good.
Buy a Pezzo gift card on Fuzzie and receive 40% instant cashback
Aside from the hilarity that it sounds like you're singing Mambo No 5 when ordering (all of the pizzas are named after ladies: "we'll have a Sandra, a Pamela, an Angela, and Rita"), Spizza serves up a mighty fine pizza in our book. Our top pick? Give Barbara a whirl (tomato, mozzarella, spicy Italian minced pork, red onions, and olives), #pizzagoals.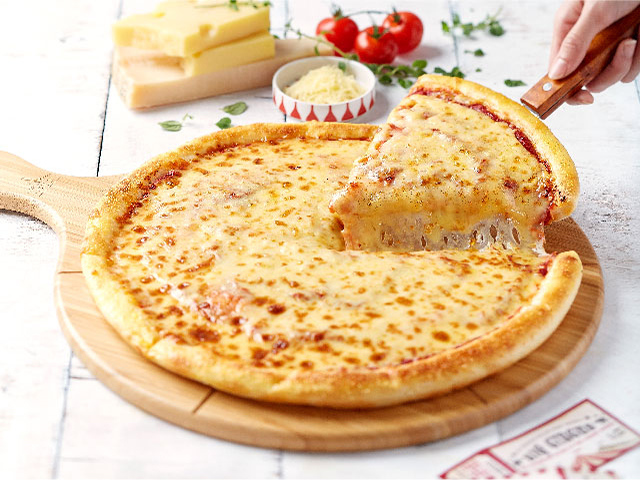 Pizza doesn't get fancier, or more authentic, than this. Head on over to MBS to dine on the doughy creations from none other than celeb chef Mario Batali himself. Expect a myriad of topping choices ranging from the simple brilliance of tomato, oregano, and extra virgin olive oil, to the extravagance of egg, bacon, yukon gold potato, black truffle cheese, cippolini, and thyme.
Not only is the Da Paulo pizza bar in the delightfully whimsy, fairy-lit setting of Chip Bee Gardens in Holland Village, the pizza here packs a flavour punch to boot. There're plenty of traditional flavours to opt for, but we recommend branching out and sampling a 'white' pizza (one that uses a mozzarella base instead of tomato). The Quattro Formaggi is a must for cheese fiends.
Crafting traditional Neapolitan style pizzas from scratch daily, this Asia Square eatery is a must visit for city slickers in need of a pizza fix at lunch or after one too many post-work tipples. Sourcing only the finest Italian ingredients (including top-notch olive oil, and the finest pizza flour in the world – Caputo doppio zero, in case you were wondering) it's a must-try for pizza aficionados.
Hailing from Aus, we're kinda obsessed with the slightly out-there flavour combos you'll be hard-pressed to find elsewhere. Think roast duck, Philly wagyu steak, roasted beetroot, or Moroccan lamb. Traditional flavours they may not be, but it sure as hell still tastes divine!
Cashback rates are subject to availability and may change
New to Fuzzie?
Fuzzie is an online shopping app that helps you save cash, every time you make a purchase! Earn up to 50% cashback whenever you buy an item from over 100 awesome brands featured on our app. Fuzzie is totally free and easy to use. Always remember: before you shop for anything, check Fuzzie first!