Fuzzie's review of modern Indian barbecue at Meatsmith Little India
We review this hidden treasure and show you why it's hot.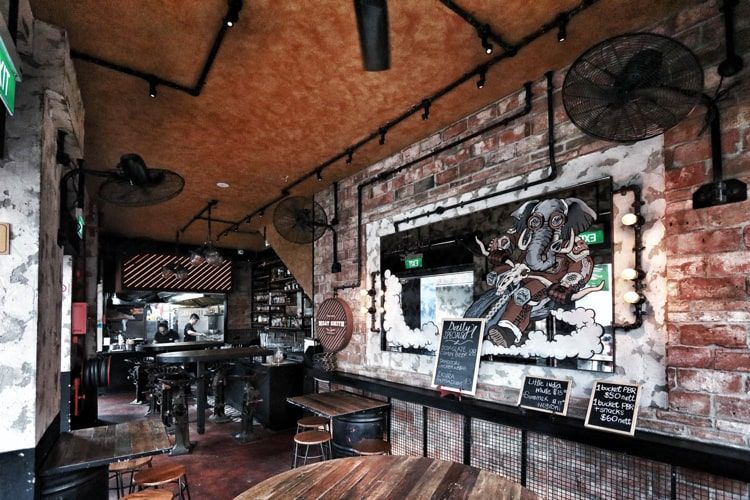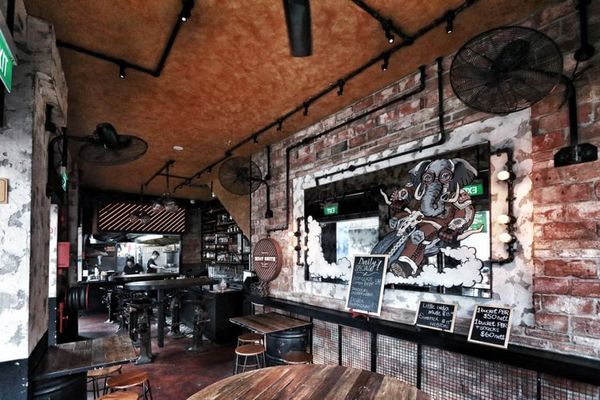 There's even wine pairing to complement and enhance the flavours of the dishes.
What can you expect from a meal at Meatsmith Little India? Quality smoked barbecue dishes fused with Indian flavours.
You would least expect to find a smokehouse barbecue in Little India, an area that's more known for its vast offerings of northern and southern Indian cuisine. Yet, Meatsmith Little India is a hidden treasure that's situated exactly where it should be.
It sits in a corner shophouse unit across the Indian Cultural Centre on Campbell Lane and serves modern Indian barbecue. What this simply means is that dishes are infused with Indian spice, rubs and sauces before they're slowly cooked over a wood fire.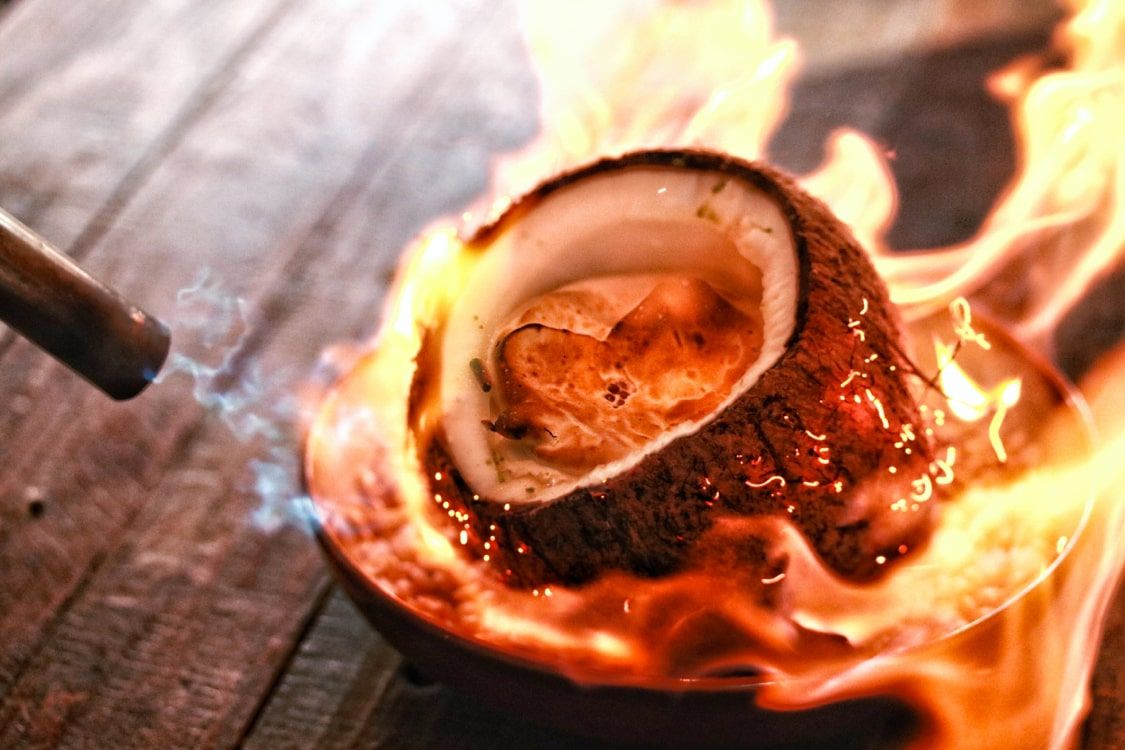 The menu has been refined by Chef Edwin Tan, who has more than 12 years of culinary experience across various F&B venues in Singapore. An adventurous foodie himself, Chef Edwin takes pride in combining local ingredients from Tekka market with fresh international produce.
Smoked meat with a touch of exotic Indian flavours sounds like a perfect match. So fellow Fuzzie team mate, Lynette, and I decided to expand our culinary palates with a wine pairing dinner at Meatsmith.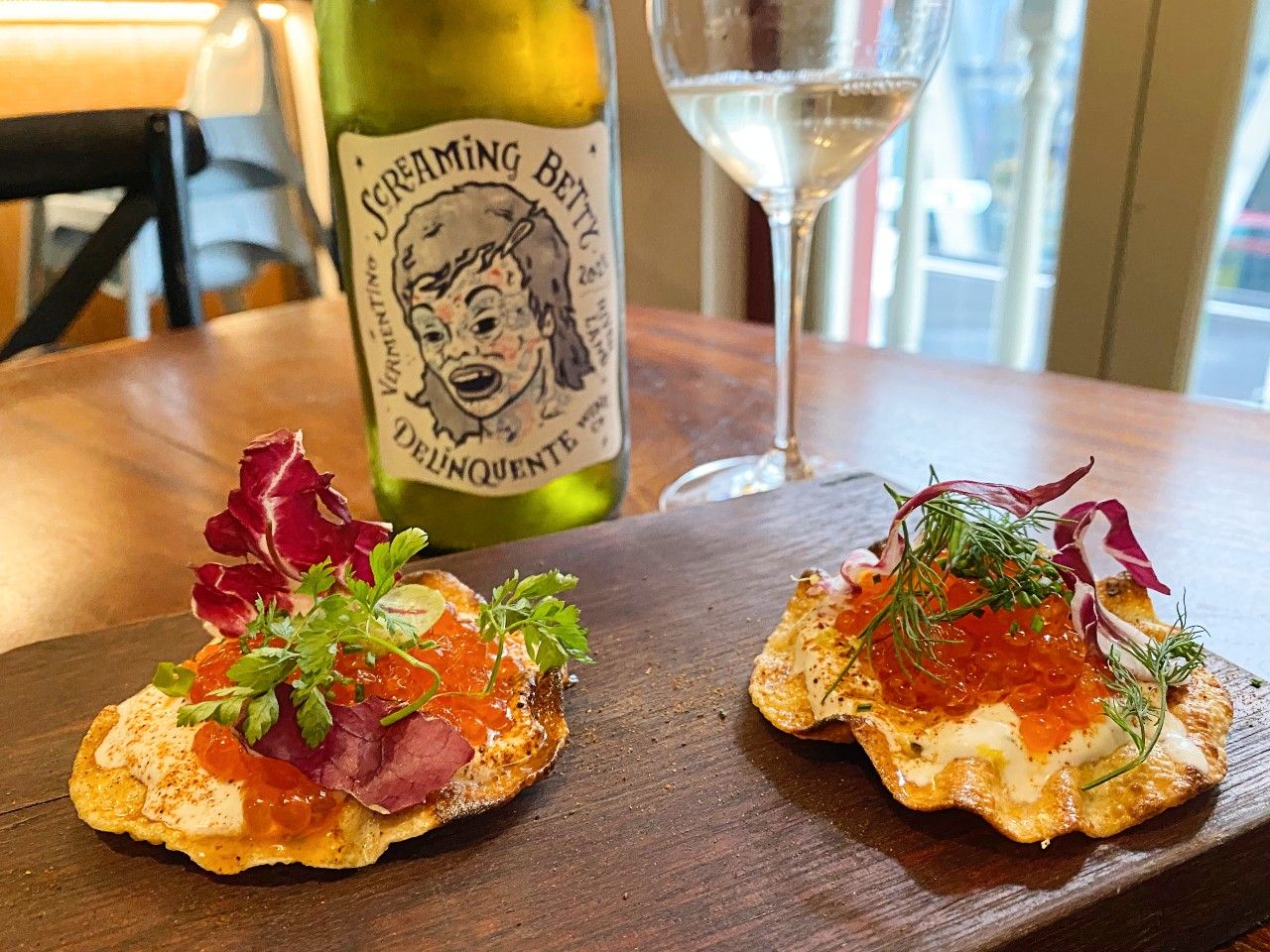 Starting the evening was the Ikura papadum ($12) – the Indian crispy flatbread was topped with ikura (red caviar) and tobiko (flying fish roe) on a bed of smoked crème fraiche. A crisp and refreshing Delinquente Screaming Betty 2021 that complemented the freshness of the fish roes and the smokiness of the crème fraiche.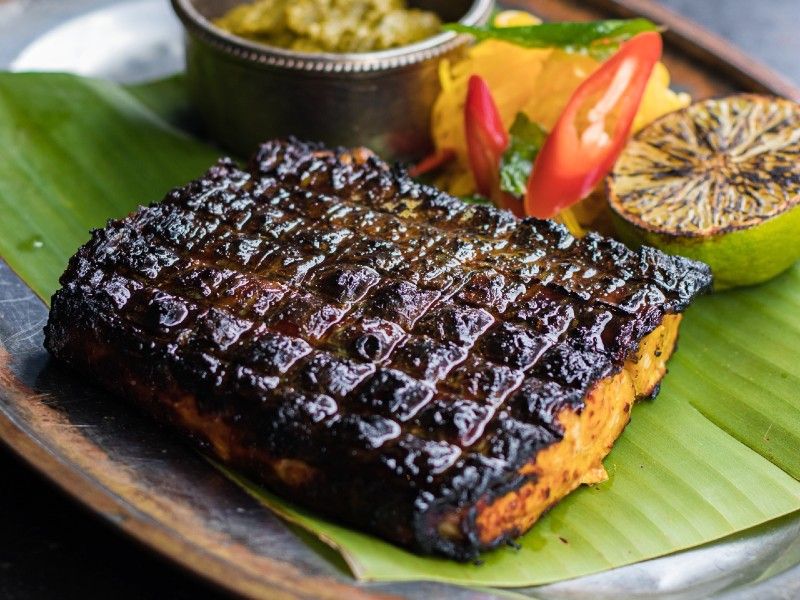 We first had a Palak fish ($45), which is a marinated barramundi with a spiced spinach sauce. The freshness of the fish and flavours from the marinade were rounded out with a bold Bellwether Chardonnay.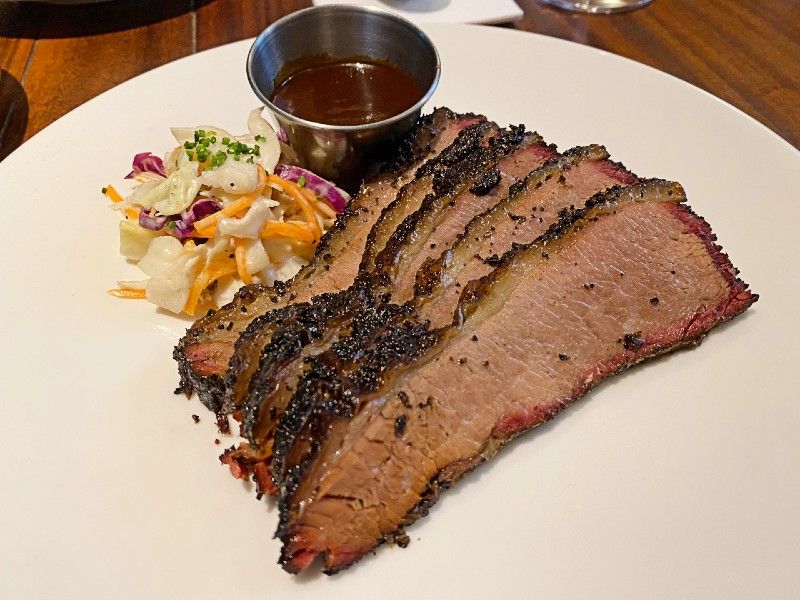 However, our unanimous favourite was the Beef brisket ($38). The meat was tender and moist; it literally melted when it touched our tongues. As it did so, our mouths were filled with a medley of flavours, a result of the meat being smoked for 14 hours.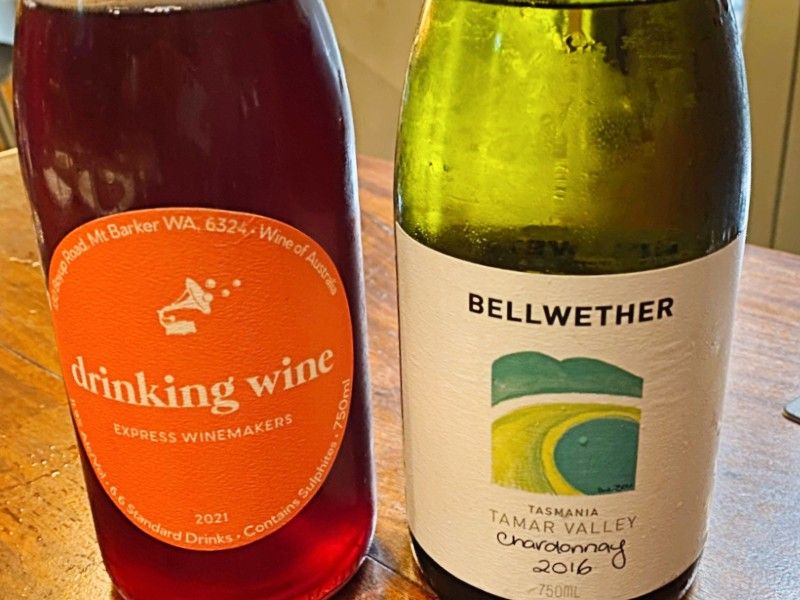 The brisket was paired with Express Winemakers Drinking Red, an organic wine that's a blend of syrah with malbec (my personal favourite), grenache and mourvèdre. It was light on tannins while subtly enhancing the flavours of the meat.
Our mains were paired with two sides, Coconut rice ($7) and Chickpea relish & smoked yoghurt ($10).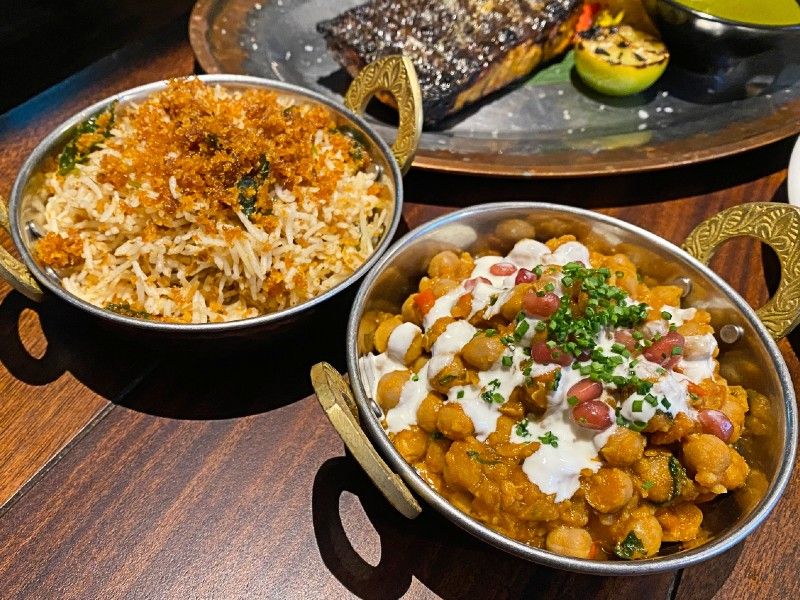 The first combined basmati rice mixed with spiced, dried desiccated coconut for more crunch and a touch of sweetness. The second was the softest dish of chickpeas we've ever come across, and the addition of smoked yoghurt and pomegranate seeds had us wanting more.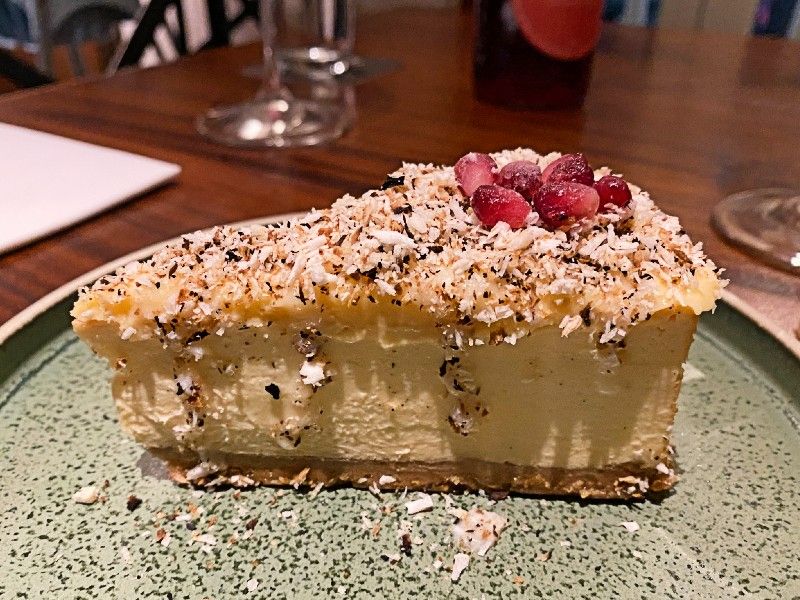 Our meal ended with a Lemon curd cheesecake ($10) made with house-made lemon curd and cream cheese on a house-made biscuit base. Its texture is heavier than a usual cheese cake, which made us feel as if it was good value for money. And while the taste reminded us of key lime pie, it wasn't as tart.
A Delinquente Screaming Betty with citrus notes and a hint of honey paired well with dessert. It left a refreshing taste aftertaste that felt like the perfect full stop to the meal.
We almost couldn't bear to leave Meatsmith Little India. But we know that leaving means we can come back for more!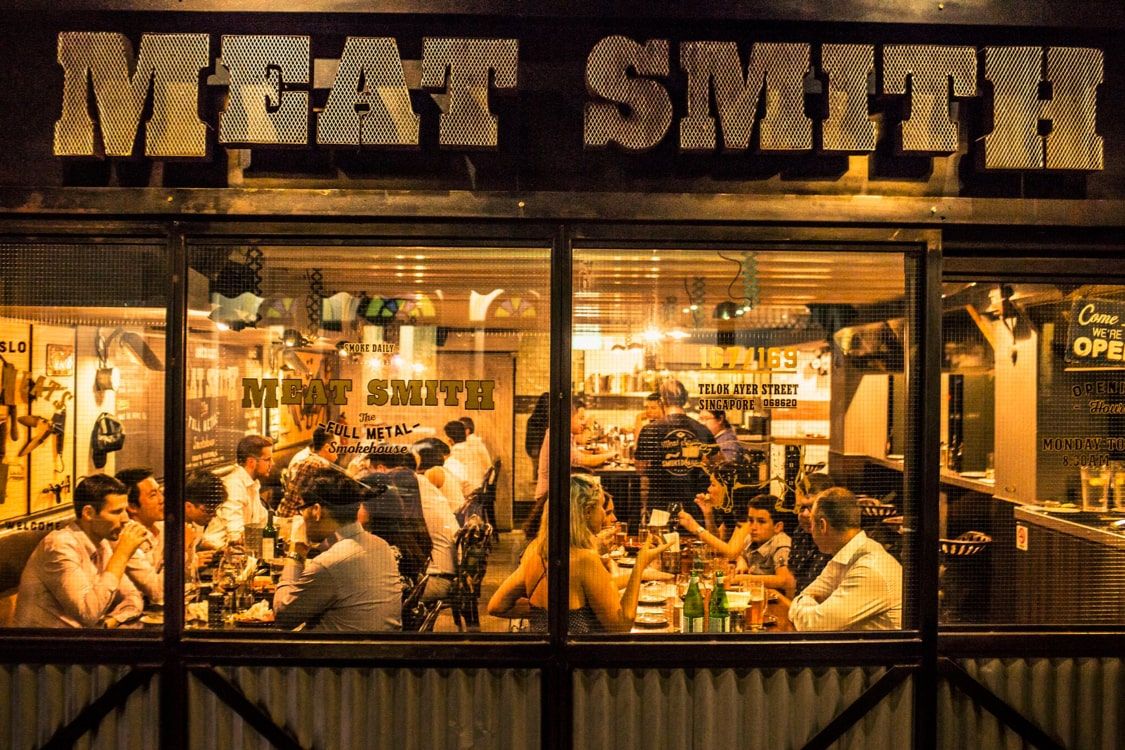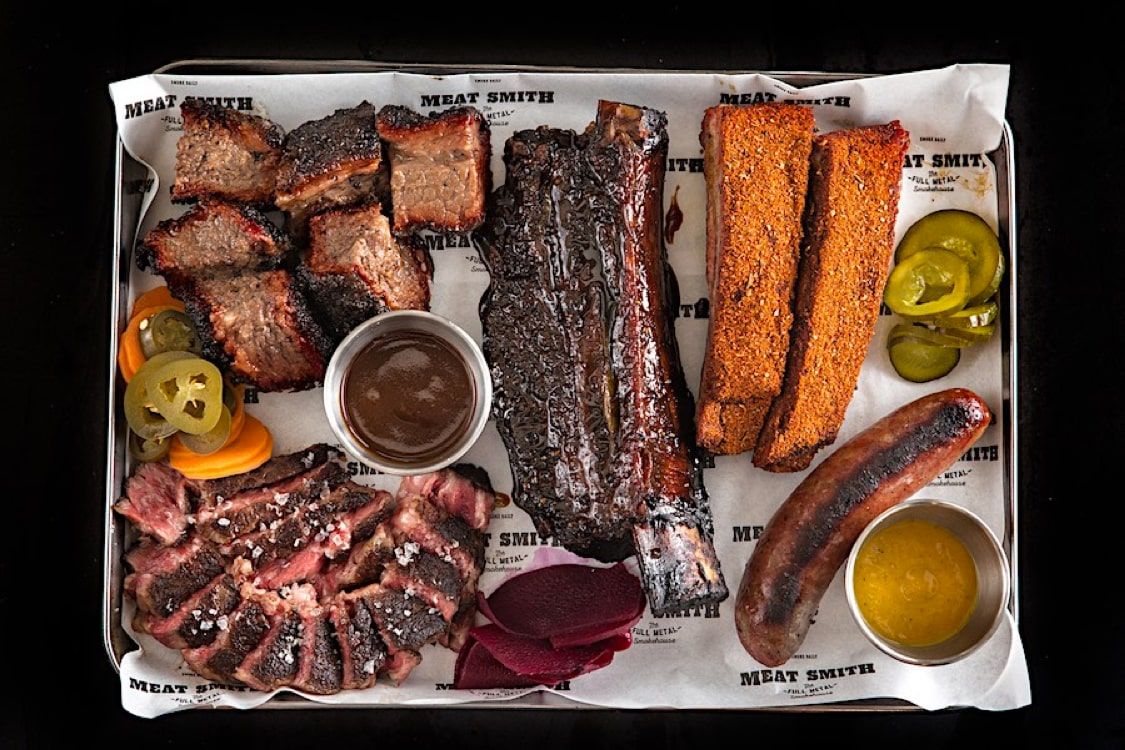 For those who prefer their barbecued meats smoked in the usual American way, head over to Meatsmith Telok Ayer instead. We heard that their ribs, which are smoked for 12 hours using hickory wood, falls off the bone even before it reaches your mouth. Their meat platters and craft beer are famed here too.
Fuzzie Privilege Meatsmith Little India & Telok Ayer: 25% off total bill for dine-in & takeaway
---
About Fuzzie- The game-changing privilege club everyone is talking about
Fuzzie is an invite only, all-in-one privilege club that grants you special access to thousands of exclusive benefits on food, spas & massages, cars, staycations, gym & fitness, personal grooming, kids, pets, home, activities, dental, healthcare and many more. As a sign up bonus, you will immediately enjoy over $2000 worth of free gifts with no spending required. Easily save thousands of dollars each year with regular use as Fuzzie quickly becomes an essential part of your family's life.
If you do not have access to Fuzzie yet, check with your friends, your company HR or search online for our partners who can give you the invitation. Learn more about us.