Your best pal for making smarter food delivery buys with real savings not fake discounts on mark up prices in food delivery apps
Did you know that food delivery apps mark up your food prices by as much as 20%? It's time to wisen up. Fuzzie shows you how to truly maximise your savings when you order in.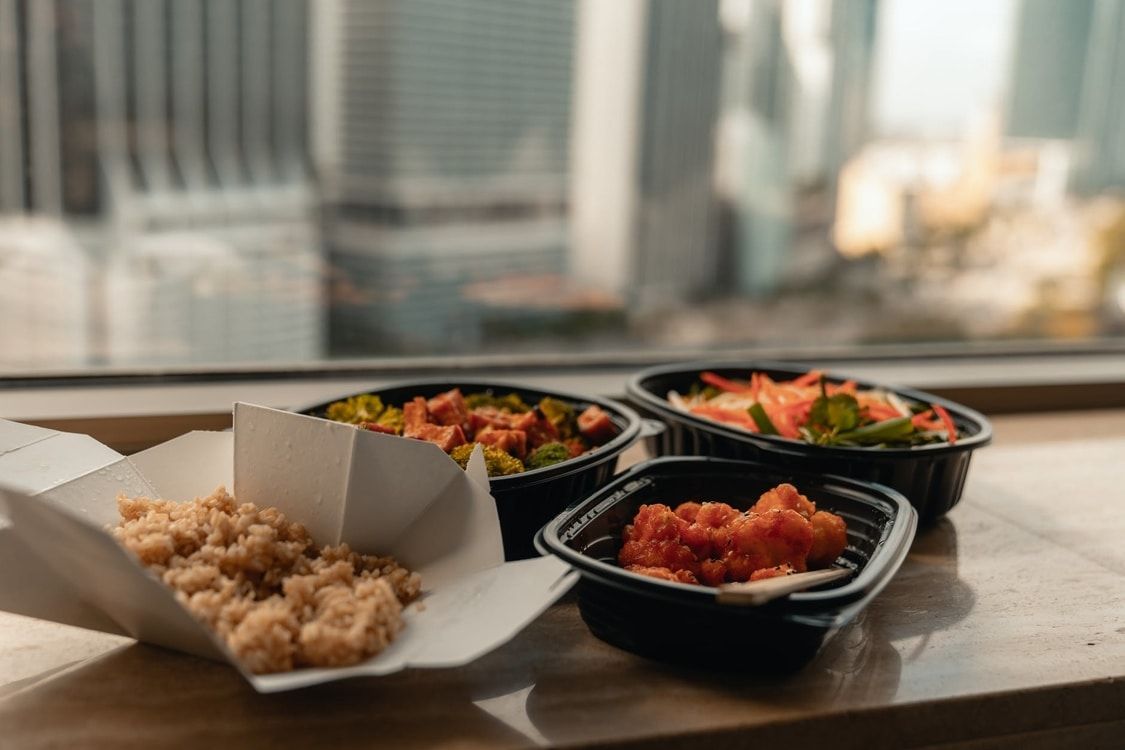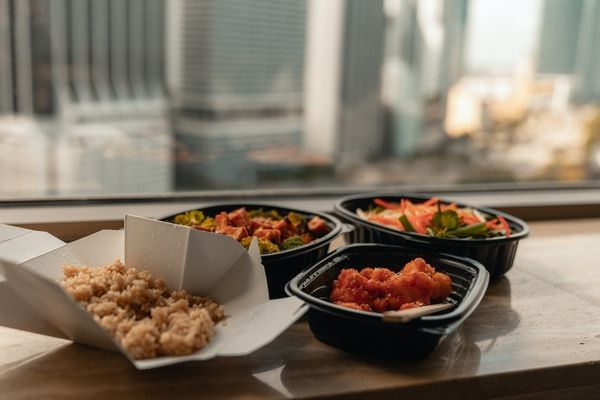 When dining restrictions were put in place more than a year ago, many of us took to whipping up our own meals at home. All of a sudden, we became Master chefs in the making. But let's face it—many of us have grown tired and given up trying to cook our own meals. I mean, it has been a year. Today, many of us depend on food delivery apps to order in.
But did you know that food delivery apps mark up your food prices by as much as 30%?
That's because merchants mark up the prices by 20& to 30% so as to cover the high commission fees that are charged by the delivery platform. This also explains why you might have noticed that your favourite Aglio Olio from the store you frequent costs more on the app than at the store.
If you're frustrated that the consumer never seems to win, don't give up just yet. With Fuzzie, there are smart ways you can save money on food delivery. Fuzzie provides you with delivery privileges directly from the merchant's in-store menu—you'll get true savings on actual prices rather than marked up ones. That means more money for you to order more of your favourite snacks and meals!
Here's Fuzzie's guide to some of the awesome food delivery options for you to enjoy exclusive delivery privileges. For the full list, go to your Fuzzie App>Fuzzie Food>Delivery.
Local delight: Wong Kee Wanton Noodle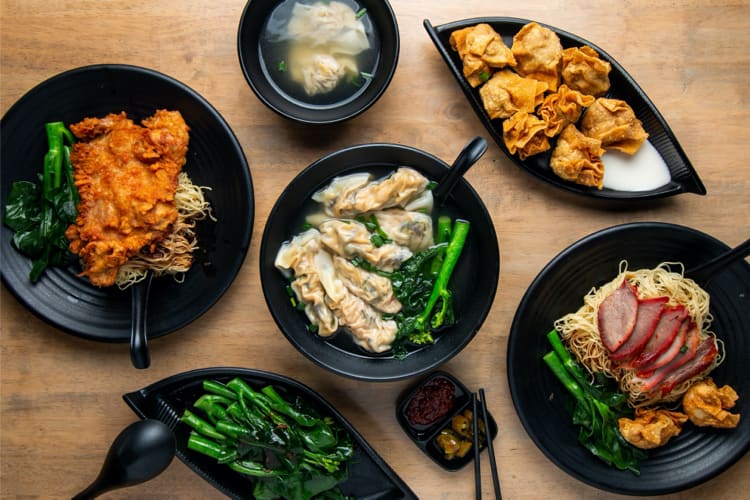 Remember when you used to blissfully wake up to a packet of Wanton Mee that your parents went to queue for while you were still deep in sleep? Well, if you want a true-blue local Singaporean breakfast, Wanton Mee is a great option.
For those who are lazy to head down and queue under the sweltering heat, you're in luck. Wong Kee Wanton Noodle, an award-winning brand, now delivers. Stringent on quality, everything—dumpling skin, chilli, char siew, sauces—is made in-house.
Because Wong Kee uses all-natural ingredients to make its noodles, you'll find that their noodles are healthier, fresher, tastier, and chewier than those you'll find elsewhere. The brand even uniquely offers egg-flavoured, spinach-flavoured and tomato-flavoured noodles for you to choose from. The best part? You'll never have to worry about soggy noodles with Wong Kee.
Wong Kee means "Remember Wong", and after a bowl of their Wanton Mee, you'll definitely remember them.
Fuzzie Privilege: Members enjoy 30% off total bill for delivery.
Salads: Tokyo Chopped Salad (Temporarily unavailable- sprucing up offers)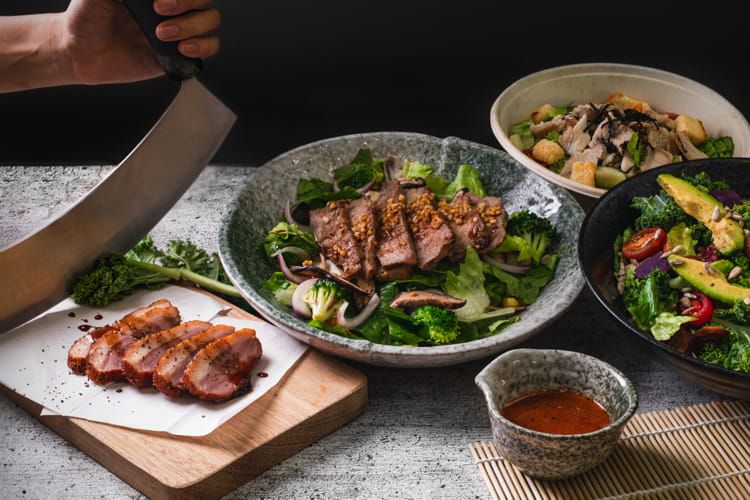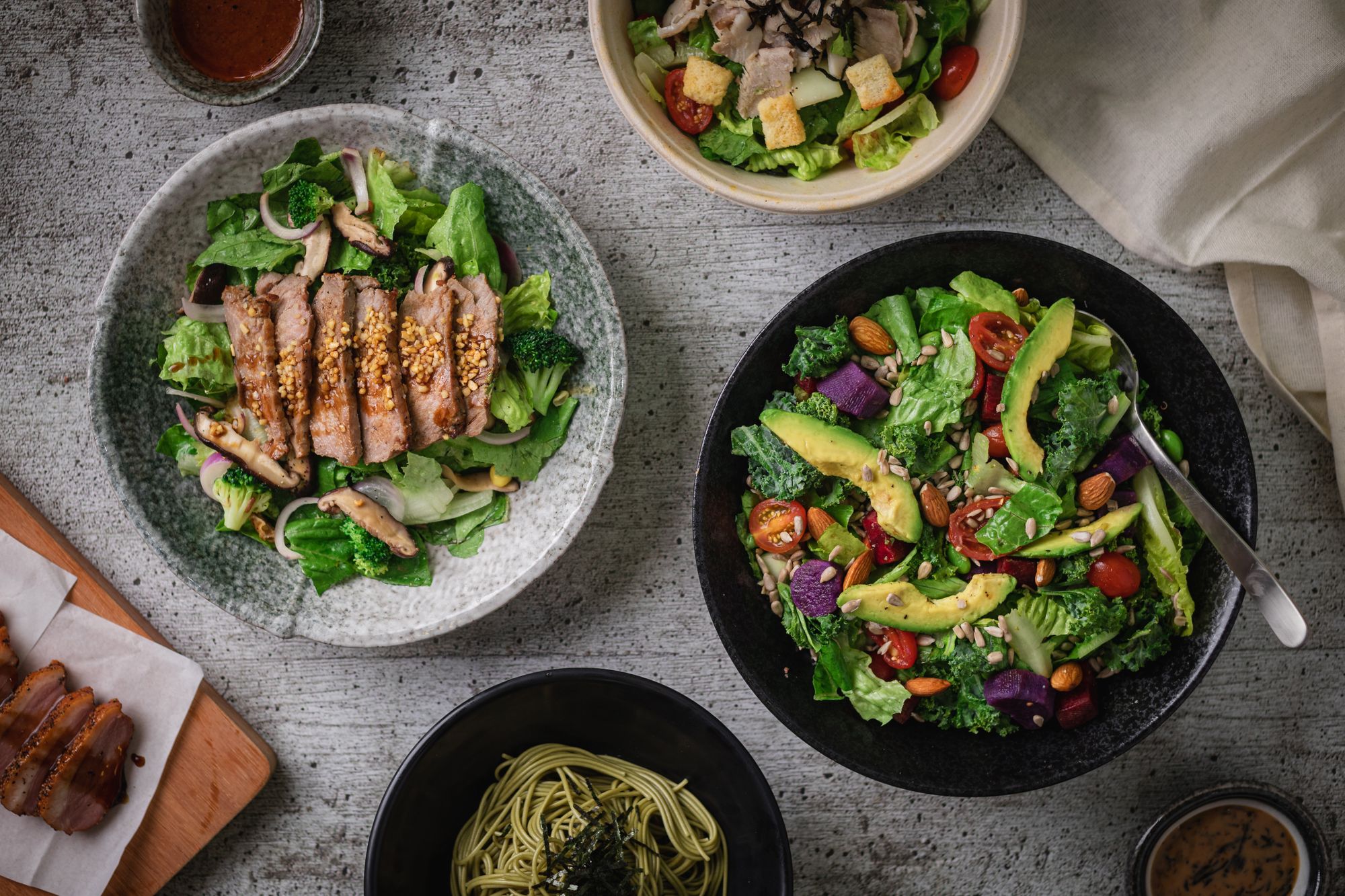 Did you know that Tokyo Chopped Salad is the very first chopped salad brand in Singapore? The brand's unique Japanese-inspired dressings are specially crafted by award-winning Chef Teppei Yamashita.
Our favorite has got to be the Premium Beef Tataki. But if you're really watching your weight, their Healthy Avocado Mushroom is a great option as well!
Fuzzie Privilege: Members enjoy 30% off total bill for dine-in and takeaway and 50% off Mentai Terriyaki Chicken Bundle (U.P. $16)
For when you miss Japan: Teppei Syokudo  (Temporarily not available- sprucing up offers)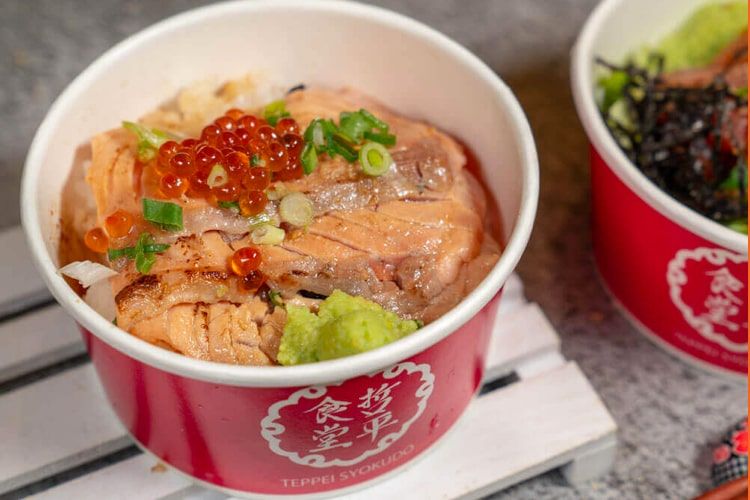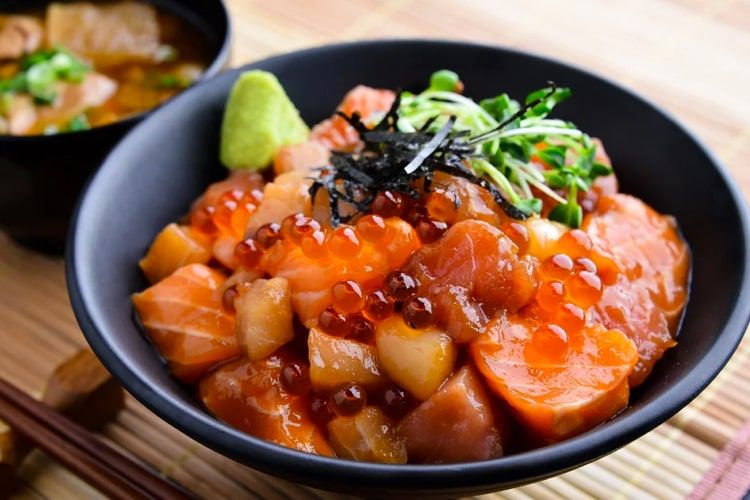 If you miss having your fix of Sushi, Curry, Katsudon, Wagyu Steak, Chirashidon, and all things Japanese, why not have your cravings satisfied by a Michelin Bib Gourmand restaurant? Teppei Syokudo, a casual Japanese dine-in restaurant, delivers high quality, authentic Japanese cuisine. You've got to try the brand's signature Kaisendon that's topped with cubes of freshly cut Tuna, Salmon, Yellowtail, Scallop and Ikura on top of Japanese white rice. While you're at it, go for Teppei Syokudo's Sashimi Cake. Yes, you read that right. A 20 cm cake made up of Sashimi. Perfect for sharing. We won't judge if you're planning to savour it on your own too.
Fuzzie Privilege: Members enjoy 20% off total bill for delivery and self-collect with no min spend.
Comforting and soupy: City Hot Pot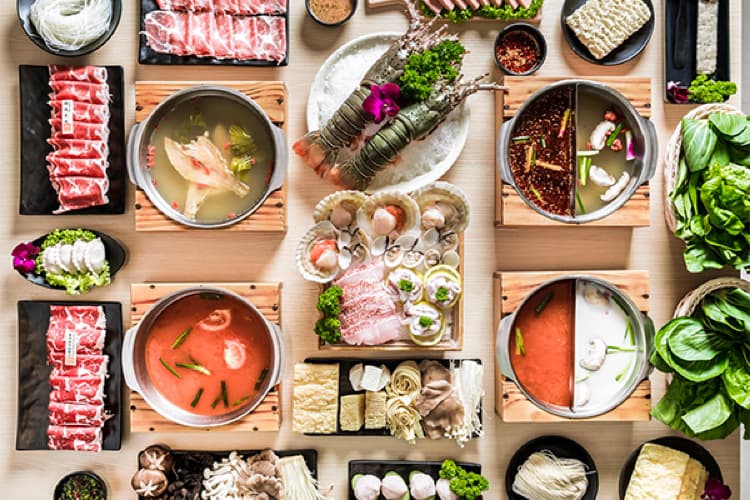 I don't know about you, but I feel that hotpot delivery is one of the greatest inventions in the modern world. And if quality and value are important to you, you've got to give City Hot Pot a try.
With high-quality meats and a broad choice of unique soup bases, City Hot Pot Shabu Shabu ticks all the boxes for hotpot fans. Herbal Chicken, Tomato, and Korean Kimchi are just a few of the soup bases available.
A creamy and milky fish soup, that pairs wonderfully with seafood, is one of their most popular soup bases. You won't find this at any other hotpot restaurants. Other than the typical seafood options like fish balls and prawns, you'll find plump juicy scallops, fresh fish fillets, handmade prawn paste, and clams.
Meat lovers can choose from beautifully marbled meats like wagyu chuck eye roll and Angus short ribs.
Fuzzie Privilege: Members enjoy 20% off total bill for delivery. Takeaway privileges include 1 for 1 mains (multiple orders allowed)
Burgers and beers: Harry's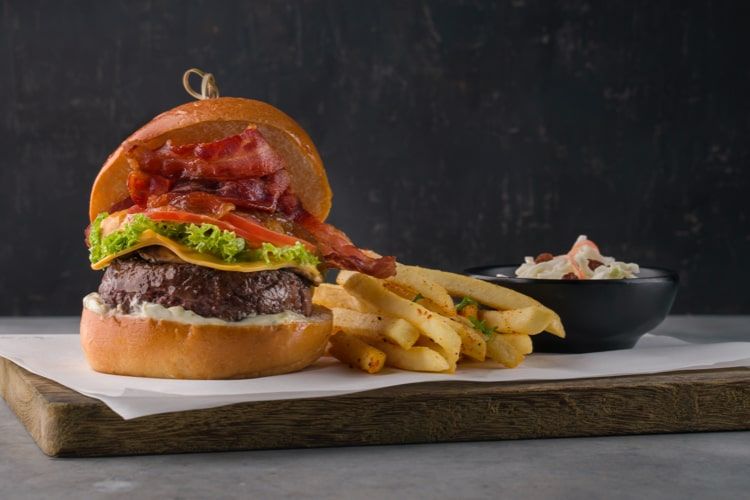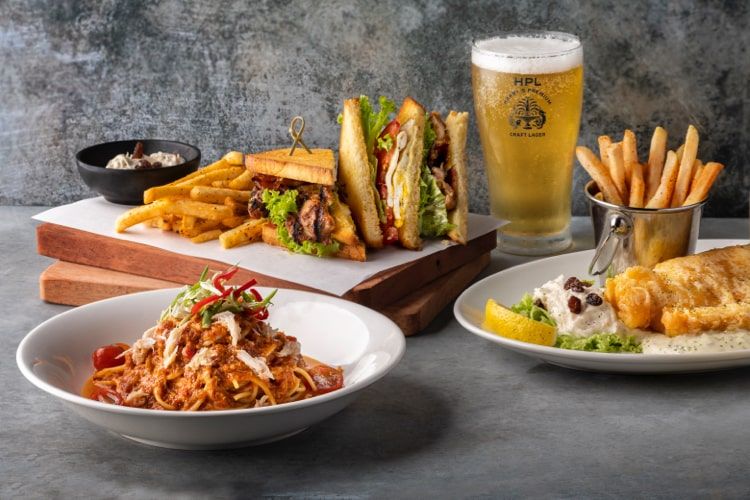 Looking for the perfect TGIF treat? Check Harry's out for beers, wines and cocktails with modern comfort food. You'll be spoilt for choice with Harry's extensive menu. If you need some help to narrow down your options, Harry's Jazz Burger, their Mushroom & Truffle Pizza, and their Beer Batter Fish & Chips are fan favourites. 10/10 would recommend.
With island-wide delivery, you are just a few clicks away from ringing in the weekends with Harry's signature treats.
Fuzzie Privilege: Members enjoy $10 off min spend $100 for delivery. Takeaway privileges include 1 for 1 Mains, Pastas, Asian Palates & Salads (multiple orders allowed)
Burgers & more burgers: Burger King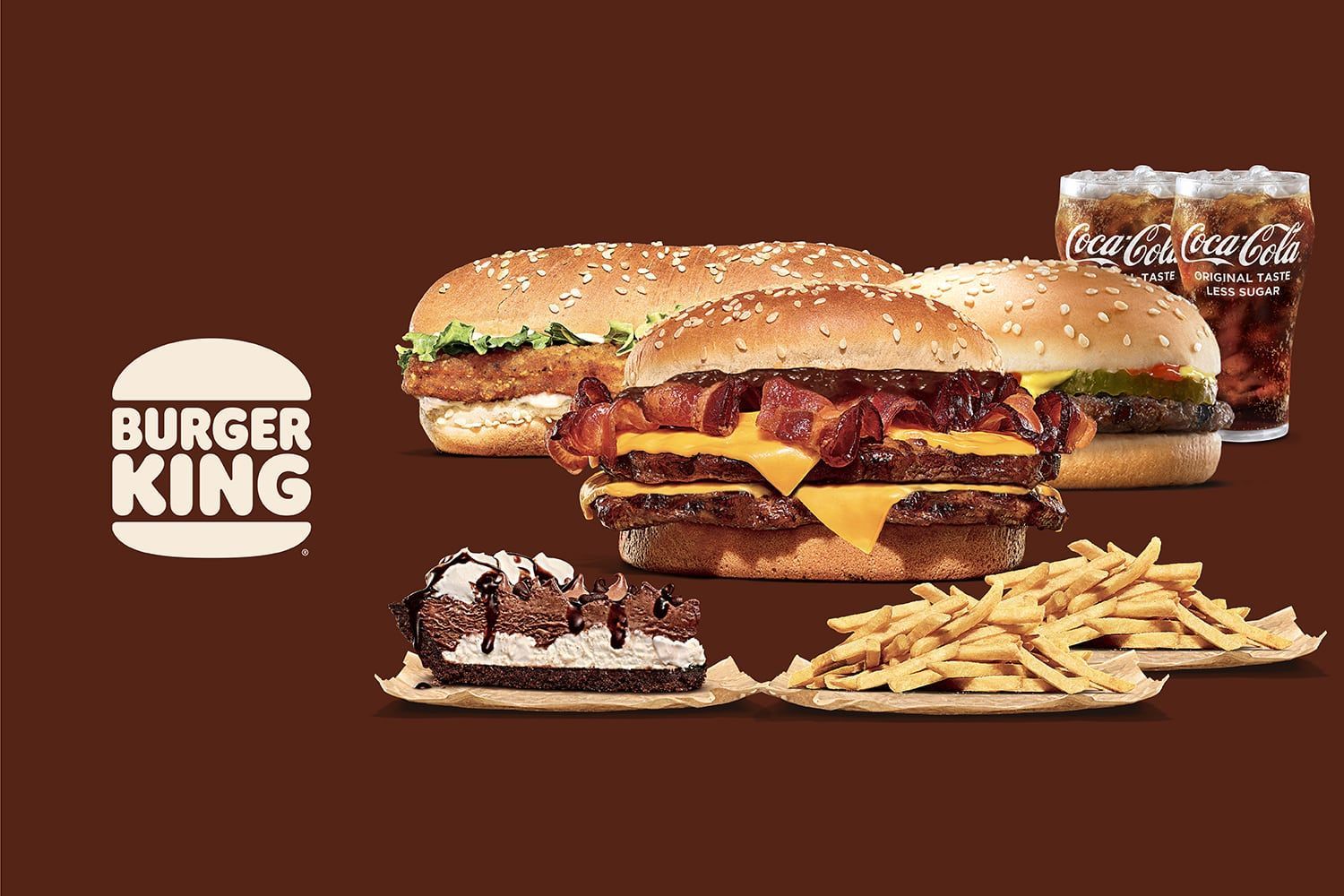 This next brand almost needs no introduction. Burger King, which commenced operations locally in 1982, is known for serving high-quality and affordable food to everyone.
Now, you can have all-time favourites like Whopper, Mushroom Swiss, BBQ Turkey Bacon, the Ultimate selection series, and more delivered right to you.
Partnering with Fuzzie, Burger King is bringing you Premium Indulgence—Double Ultimate Angus Mushroom Swiss + Ultimate Angus Classic BBQ + Onion Rings +  Hershey Pie + 2x drinks—right to you, at a special price, only for members. So be sure to check them out to enjoy this deal fit for a king.
Fuzzie Privilege: Members enjoy Premium Indulgence for $18.80 (U.P. %39.70) - Stackable with other vouchers
Meals and groceries: The Dempsey Project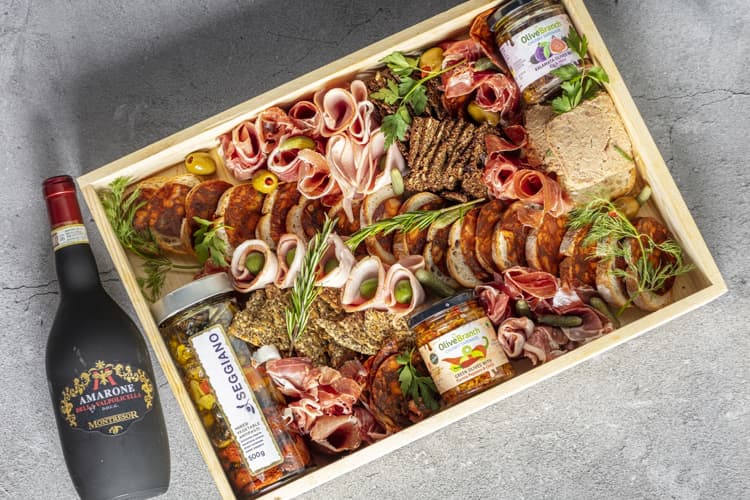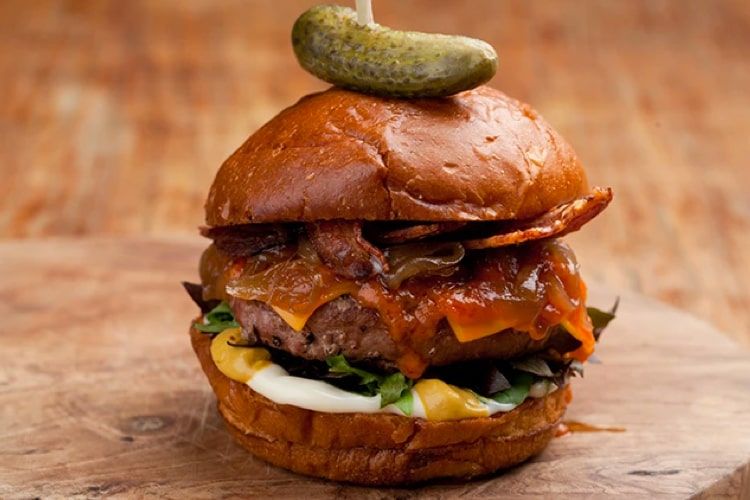 The Dempsey Project home delivery serves delicious, fresh and flavourful cuisine straight from our kitchen to your door, hassle free. For those with allergies or have a preference for vegan, dairy-free, or gluten-free food, The Dempsey Project's menu includes flexible food choices.
Some must-try menu items are Miso Baked Beans on Toast, Truffle Mushroom Omelette, Dirty Chicken Burger, and Wagyu Beef Nachos.
With breakfast and brunch classics, lunch, cheese boards (think top-shelf farmhouse cheeses and charcuterie from around the world), light bites and dinner, The Dempsey Project has got all your meals settled for you.
And it doesn't stop there. You can even get your grocery shopping done here—you'll find handpicked small-batch, artisanal produce from all over the world that you can buy off-the-shelf.
Fuzzie Privilege: Members enjoy 30% off a la carte menu for restaurant & 20% off groceries for delivery.
For Michelin-grade pizza and snacks: Amo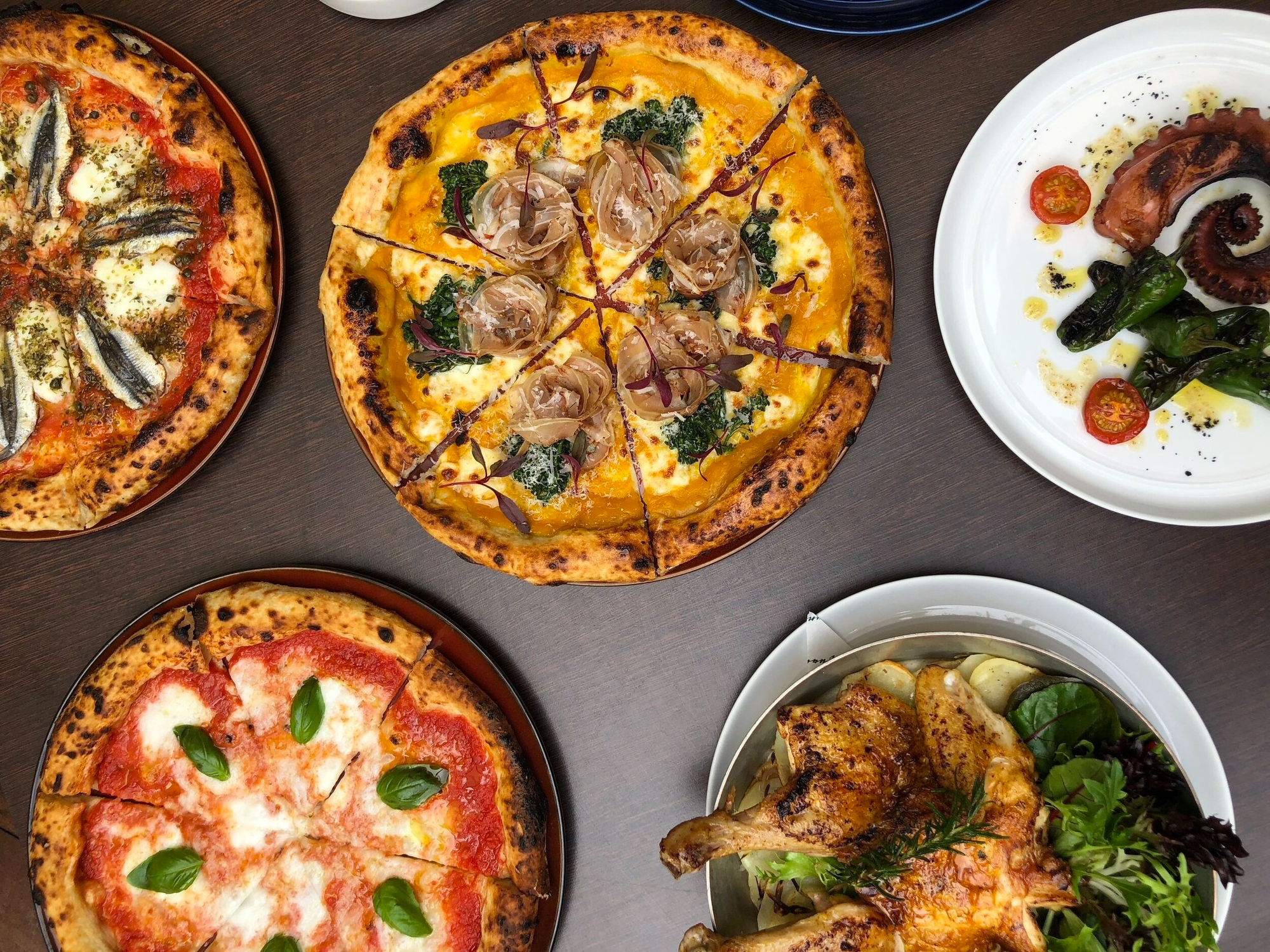 Amo is a chic Italian restaurant where modernity meets tradition Run by Michelin Chef Beppe De Vito, Amo serves up one of the best pizzas in Singapore. If pizzas are not your kinda thing, check out the restaurant's seafood and meat plates as well as its robust wine menu.
Fuzzie Privilege: Members enjoy 25% off total bill for online delivery and 30% off total bill for phone orders.
For dessert (round one): Matchaya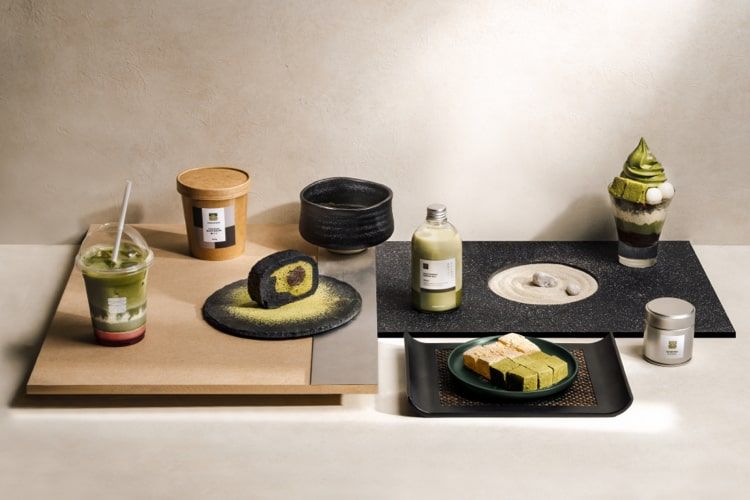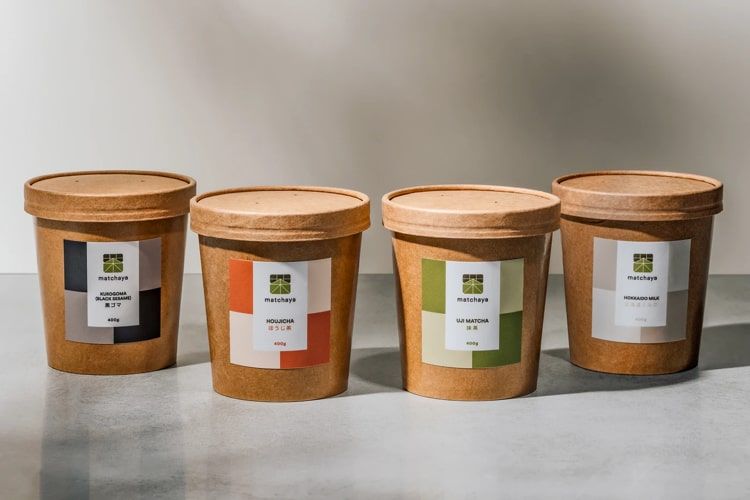 It's time for round one of desserts. And we've left this spot specially for Matchaya, a Japanese-inspired dessert house specialising in matcha and Japanese tea beverages and desserts, as well as other Japanese cuisine and Japanese tea products.
Fan-favourites from Matchaya include artisanal Japanese Matcha Milk, Cold Whisked Matcha Milk Tea, and of course, Matchaya's signature Tea+sserts. Tea+sserts, a wordplay on tea and desserts, are handcrafted in-house with fresh and seasonal products.
While you're at it, be sure to check out Matchaya's soft serve ice cream. You can choose among Uji Matcha, Houjicha, Kurogoma, or Hokkaido Milk flavours. They are perfect for beating the perpetual summer heat here in Singapore.
Fuzzie Privilege: Members enjoy 20% off total bill for delivery and self-collection (stackable with store promo).
For dessert (round two): Benns Ethicoa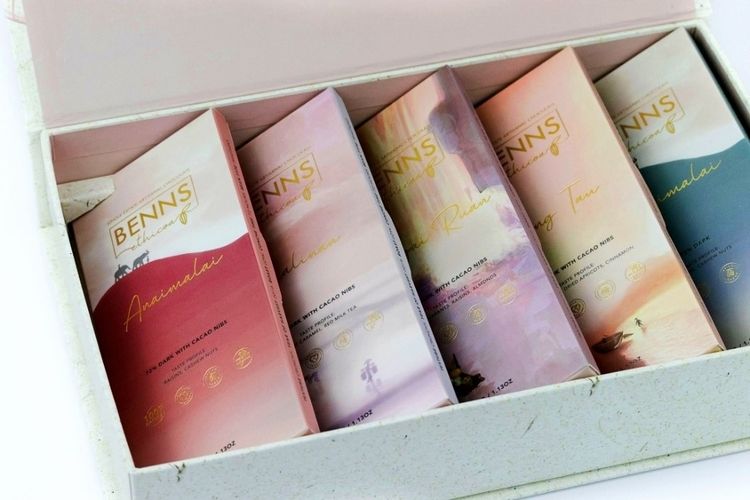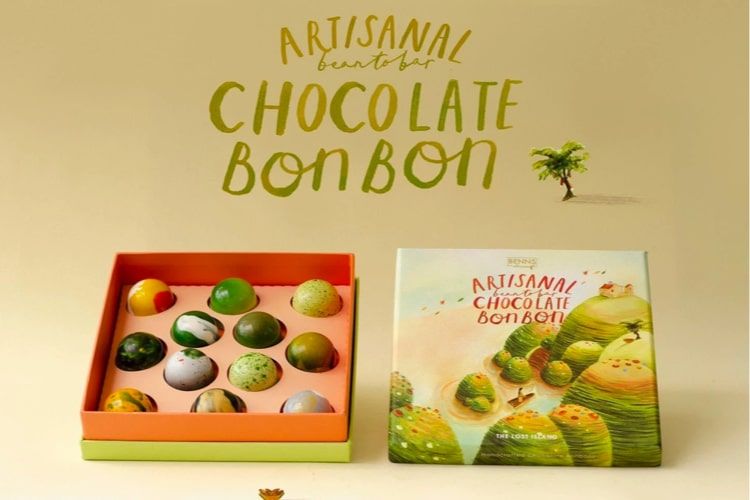 We'll close things off with the perfect dessert—chocolate. But not just any chocolate. Chocolate from Benns Ethicoa. With Benns Ethicoa's aesthetic packaging, you'd likely want to add some photos of it onto your Instagram feed. But beneath the colourful packaging lies something even greater. The bean-to-bar chocolate maker carefully curates their chocolate making process to bring out the natural flavour notes of cacao beans.
Chocolate lovers will be more than satisfied with Benn Ethicoa's catalogue. You'll find chocolate bars, chocolate nuts, cacao nibs, and even drinking chocolate powder. Eco-warriors would also be glad to know that your purchase will be guilt-free with Benns ethicoa's sustainable and natural method of producing chocolate.
What's more, the brand sources directly from farm estates around Asia. So, your support for Benns Ethicoa will have a direct (and positive) impact on the farmers. Delicious and ethical. It doesn't get any better than this.
Fuzzie Privilege: Members enjoy 25% off total bill for delivery.