Taxi hacks that save you cash!
Taxi! Though we're huge fans of the MRT system, since the dawn of the cab app in Singapore it's become all too convenient to reach for your phone and book a GRAB to whizz you around town. What was previously one of life's little luxuries has somehow snowballed into an everyday necessity. And though it seems like a good idea at the time, if you check back at the end of the month and rack up how much you've cumulatively forked out, you might want to brace yourself for a shock (I spent how much?!). But have a few of our handy tips and tricks up your sleeve, and you'll notice your monthly bill dropping while still enjoying all the trappings of your favourite mode of transport.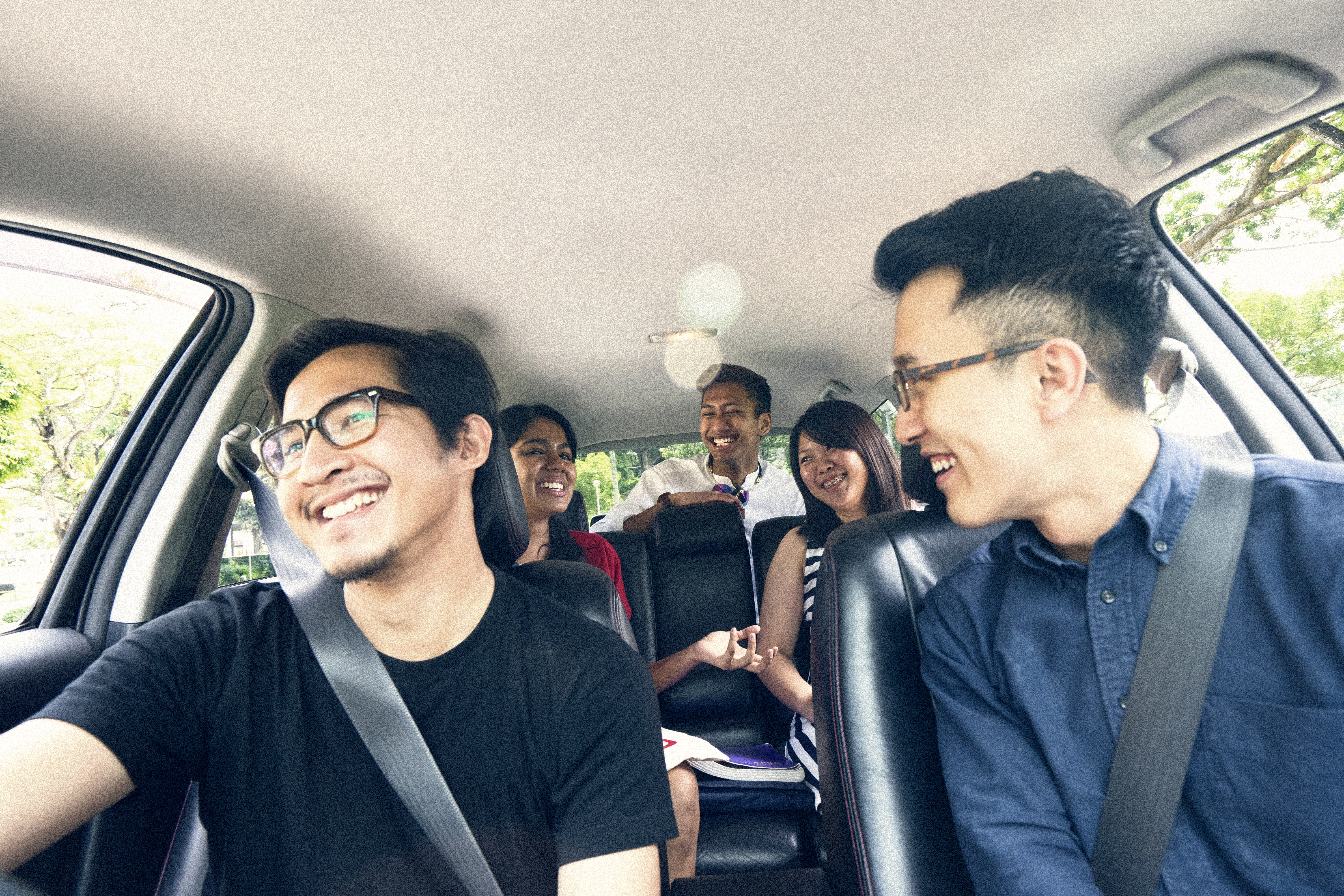 1.Use Fuzzie!
By purchasing a GRAB gift card via our app you'll receive 25% instant cash back*. Why not get money back on something you'd be purchasing anyway? Can you say no-brainer?
2. Get all the taxi apps
Grab, Uber, Comfort, download 'em all. Seems excessive when you only need one ride at a time, however, comparing prices and opting for the cheapest option is the easiest way to save cash. Though individually it may not amount to much, save a dollar a day and over the course of a month it all adds up!
3. Share your ride
Car pooling services like GrabHitch and GrabShare are all the rage. Share a cab with people going in the same direction as you and you can wipe dollars of your fare. Who knows, you might even make a new friend while you're at it.
4. Search for promo codes
Before you ride anywhere, make sure you do a quick Google search for discount promo codes. It's also worth checking your in-app account to see if you've accumulated enough points to bag a reduced fare.
5. Avoid the surge
Make a mental note of peak hours for each taxi app. For example, you might find that traveling at 8.59am will result in a significantly higher fare than if you travel at 9.05am. Waiting a few minutes is totally worth it when it comes to beating the surge!
Cashback rates are correct at time of publishing but are liable to change and subject to availability
New to FUZZIE?
Fuzzie is an online shopping app that helps you save cash, every time you make a purchase! Earn up to 50% cashback whenever you buy an item from over 100 awesome brands featured on our app. Fuzzie is totally free and easy to use. Always remember: before you shop for anything, check FUZZIE first!
Subscribe to Fuzzie Blog
Get the latest posts delivered right to your inbox