Why you should pay a visit to the Central Perk Café: A literal dream come true
The Central Perk Café was born out of a dream of an ultimate F.R.I.E.N.D.S fan. A visit to the café with amazing food, thoughtful furnishing and fun and games is a dream come true for many.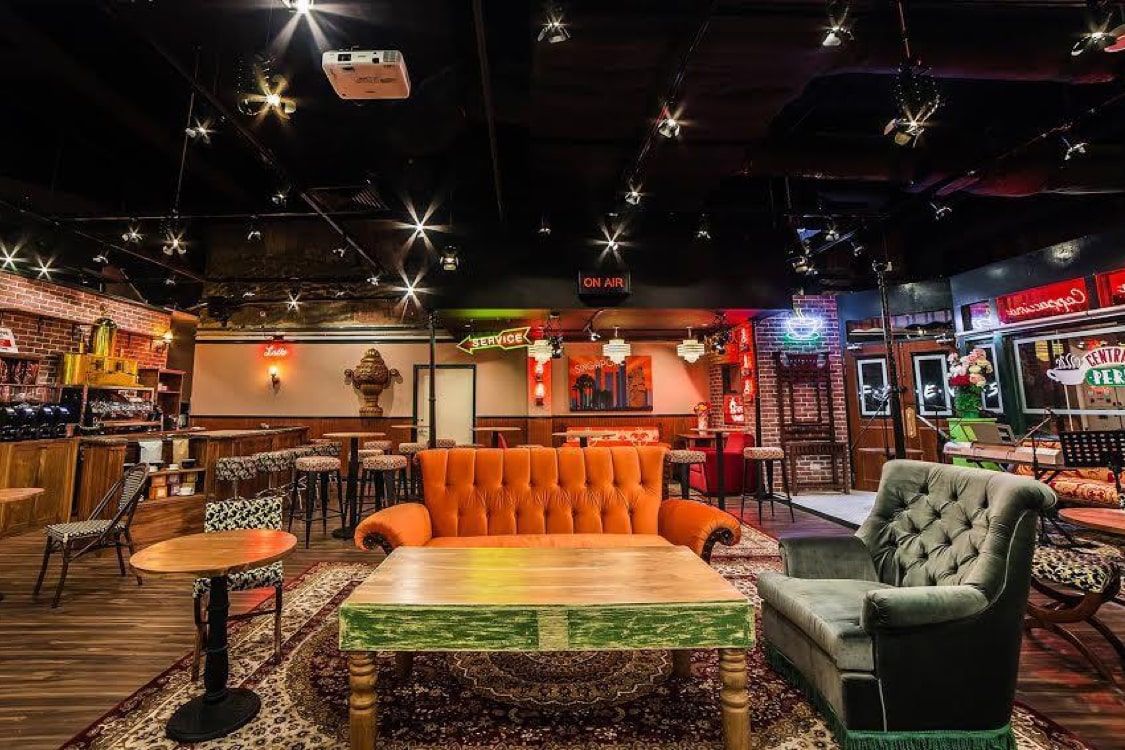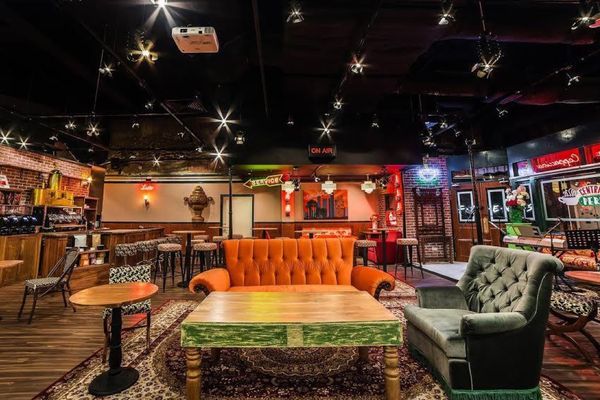 If you ask us, there are only two types of people in the world—people who love F.R.I.E.N.D.S (the tv show) and people who know someone who loves it. Whichever group you belong to, this article is for you. We'll be diving deep into the only official Warner Brothers-licensed F.R.I.E.N.D.S​-themed café outside of the United States—Central Perk Café—to tell you the reasons why you have to pay this iconic coffeehouse a visit.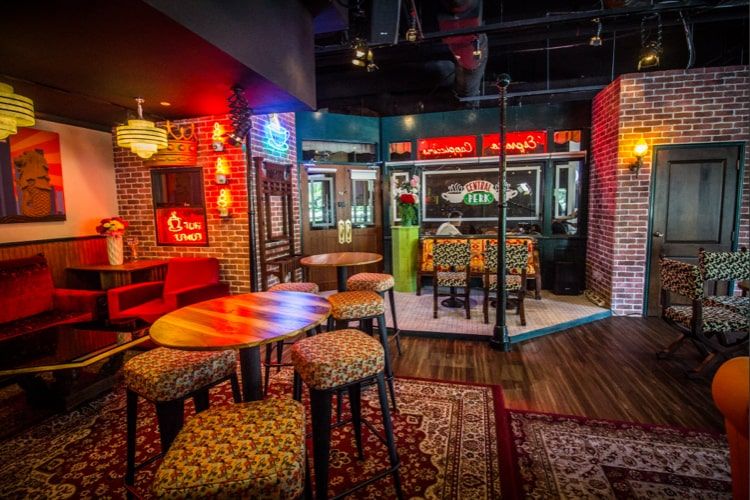 Reason #1: Because the food is A-MA-ZING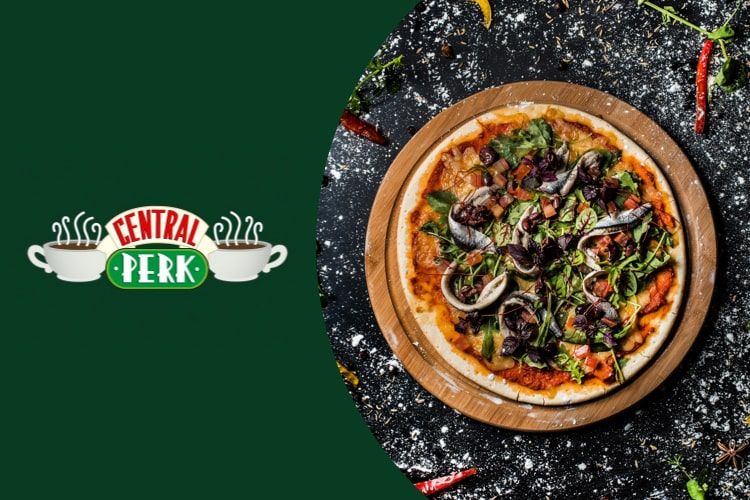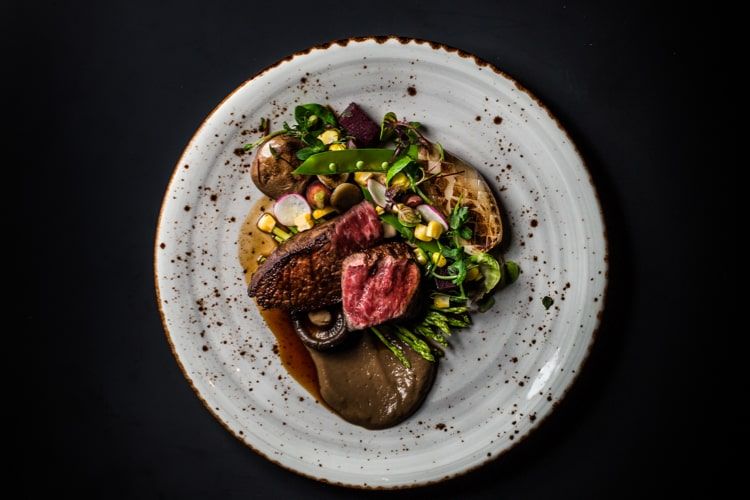 Before you brush this off as a gimmicky café that's here to pander to fans of the show, we've got to let you know that the food here holds its own. Nestled in The Central Mall on 1 Magazine Road, Central Perk Café has a unique coffee menu that includes six distinct roasts, each named after a different character from the show. Depending on your preferences, go for a light, nutty Phoebe roast or a smokey Chandler roast. For those who prefer a non-caffeinated beverage, there are frappuccinos on the menu too.
There are also little Easter eggs and references to the show that can be found on the menu. You'll be spoiled for choice with dishes like Joey's Fisherman Stew, Ross & Rachel's Breakup Pizza, Heavy Fudge Chocolate Mudcake, Janice's Oh My God Baby Back Ribs, Phoebe's I Can't Eat Meat Steak, Chandler's Thanksgiving, Joey's You're My Everest Turkey, and Monica's "Too Much Garlic" Aglio Olio. Dessert lovers have to try Chandler's Edible Helium Balloon.  You can even experience a voice distortion effect from the dessert that will be tons of fun for you and your friends.
Whether you're a fan of the show or not, you're going to be a fan of the food served here at Central Perk Café.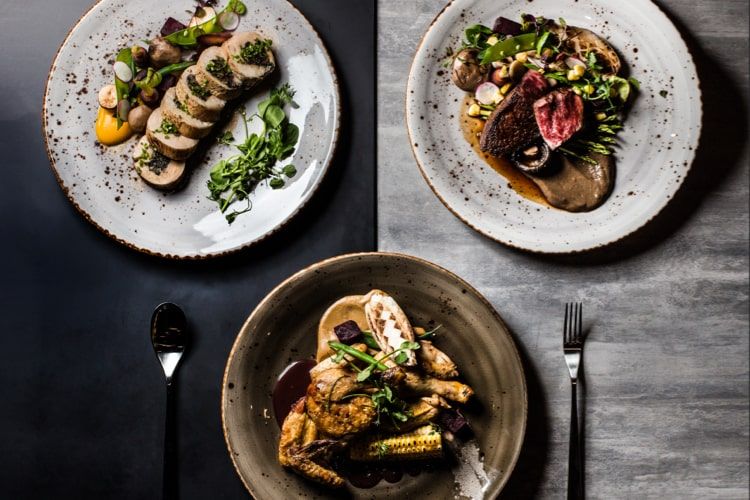 Reason #2: Because everything about the café is thoughtfully planned
We all came to know and love the iconic orange couch that our six beloved friends spent most of their twenties on—the Central Perk couch. If you've ever dreamed of having your pictures taken on the couch while you enjoy a cuppa, here is your chance. Besides the iconic couch, you'll find replicas of items from the show such as Rachel's runaway wedding dress, the foosball table from Joey and Chandler's apartment, the bar where Gunther worked, and Ms. Pac Man, a retro game machine that Chandler was addicted to for an entire episode.
Pro tip: Make sure your phone is on full battery so that you can snap all the photos you need.
Reason #3: Because it is all fun and games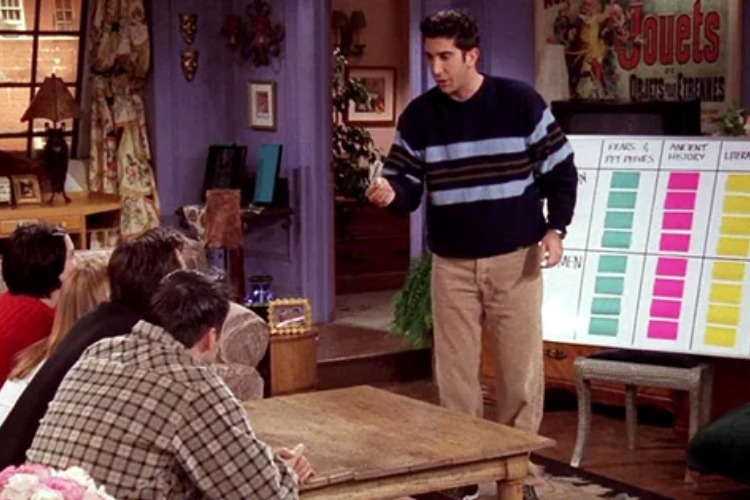 Let's see if you can answer these questions:
Where did Ross and Rachel share their first kiss?
How many times was Ross divorced?
What's Phoebe's iconic song that she plays on her guitar?
What's Joey's favourite pick-up line?
Where did Monica and Chandler first get together?
Were Ross and Rachel on a break?
If you could answer all of the questions above (okay, maybe not the last one, because no two people can agree on that), you could actually be an ultimate fan. Try signing up for trivia night at the Central Perk Café—you may even walk around with some prizes.
If you're not confident of your knowledge about the show, don't worry, you can still find enjoyment in Chandler's Comedy Night—one of the café's star events featuring local comedians. Even better yet, brush up on your knowledge by watching episodes of the series—the café screens it at different times of the day on the large screen.
Reason #4: Because it's a coffeehouse fuelled by passion
Did you know that Central Perk Café was first launched as a crowdfunding campaign on Indiegogo? Singaporean Lim Jit Min, who is a hardcore fan of the sitcom had the idea of bringing the fictional coffeehouse to life in Singapore. The concept picked up momentum and garnered a whole lot of love and support from fellow fans. Together, they turned their dream into a reality.
We really love the humble beginnings of the café and how love and passion brought this café to life.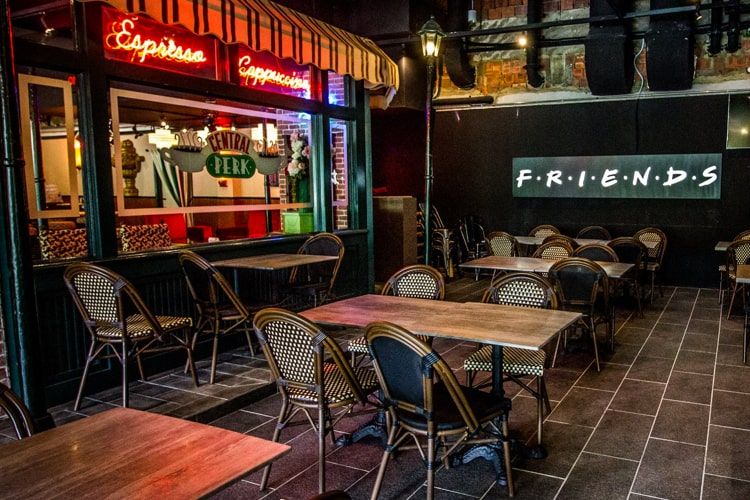 Reason #5: Because it's better with Fuzzie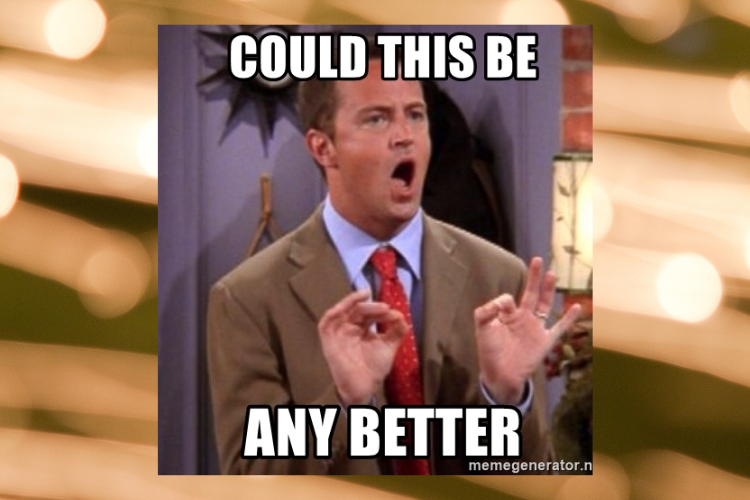 Fuzzie is excited to be friends with Central Perk Café. In fact, through our partnership, we're glad to be able to help you save some dollars while living your dream at the café.
Fuzzie members enjoy 30% off the total bill for dine-in, takeaway, and delivery: could it BE any better?
---
About Fuzzie- The game-changing privilege club everyone is talking about
Fuzzie is an invite only, all-in-one privilege club that grants you special access to thousands of exclusive benefits on food, spas & massages, cars, staycations, gym & fitness, personal grooming, kids, pets, home, activities, dental, healthcare and many more. As a sign up bonus, you will immediately enjoy over $2000 worth of free gifts with no spending required. Easily save thousands of dollars each year with regular use as Fuzzie quickly becomes an essential part of your family's life.
If you do not have access to Fuzzie yet, check with your friends, your company HR or search online for our partners who can give you the invitation. Learn more about us.