Whole cakes for every occasion because life is batter with cake
Who said getting a whole cake equates to a hole in your bank? With Fuzzie's amazing whole cakes merchants, you can have your cake and eat it too.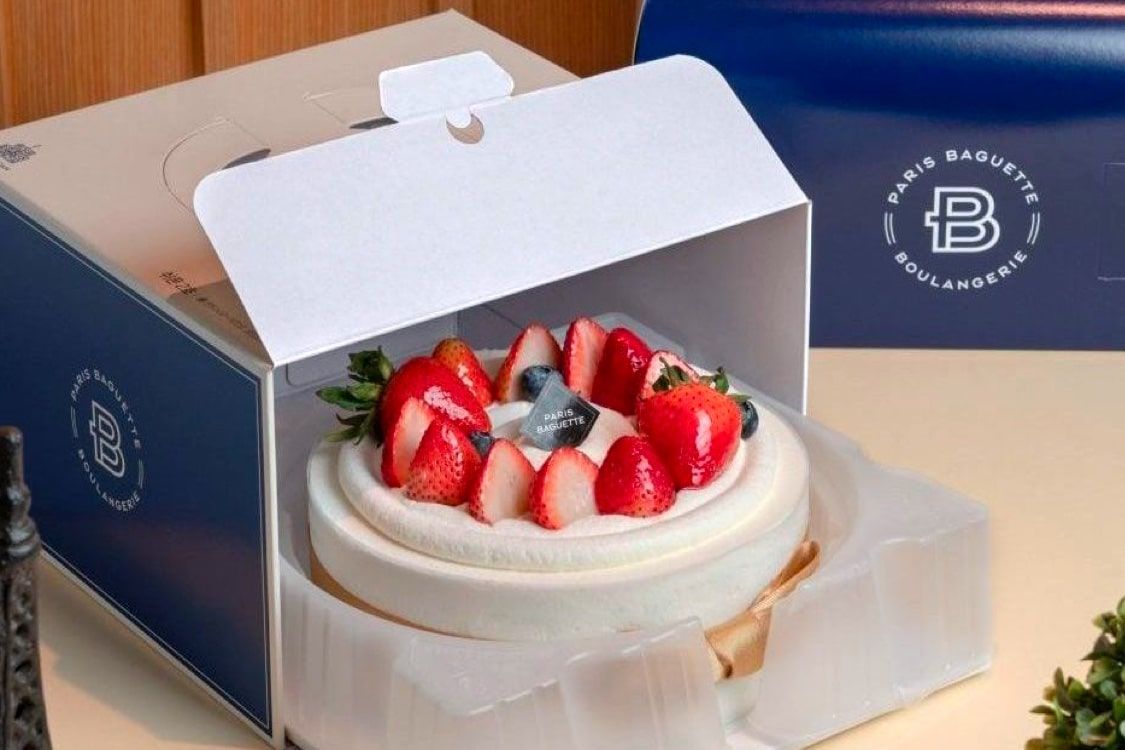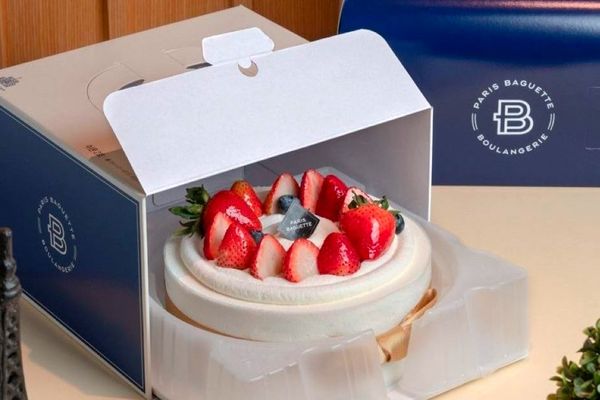 Updated 29 Nov 2023
When Singapore was in lockdown during Covid, many of us had loads of free time and transformed into home chefs and experimented with various recipes to settle our meals at home.
When days turned to months, many of us even tried our hands on baking. Remember when the local supermarkets ran out of essential baking supplies like flour and sugar? But if the lockdown taught us anything, it is that not everyone has a flair for baking. Just take a look at the tons of images in my photo gallery of my failed baking experiences.
Over time, I learned that we're often better off purchasing a whole cake from a bakery store, whether it's for a birthday party, an anniversary, or just any other day that you feel like indulging in a cake.
Many of us have the idea that getting a whole cake would equate to burning a hole in our pockets. But with these amazing Fuzzie merchants, you can have your cake and eat it too.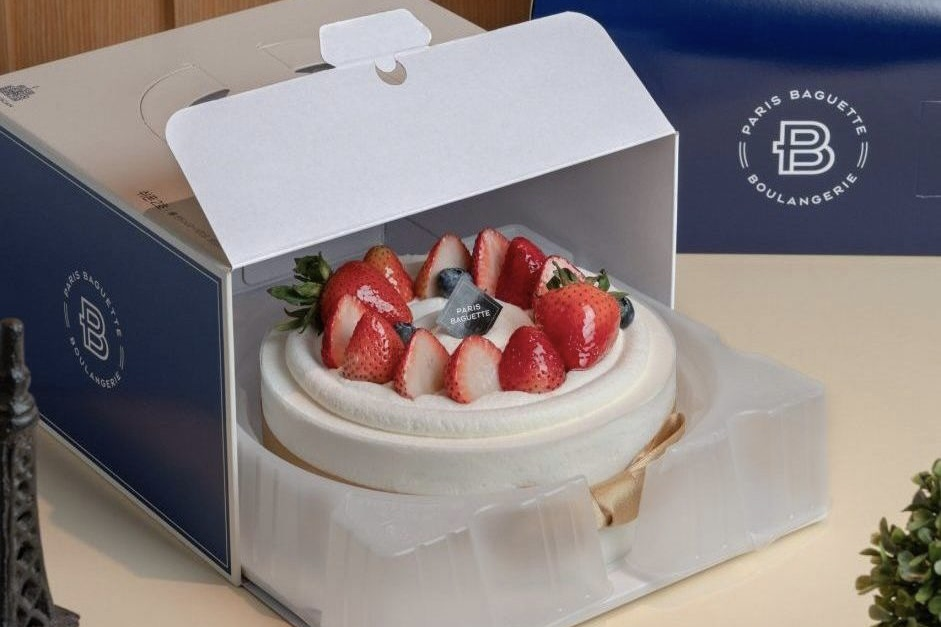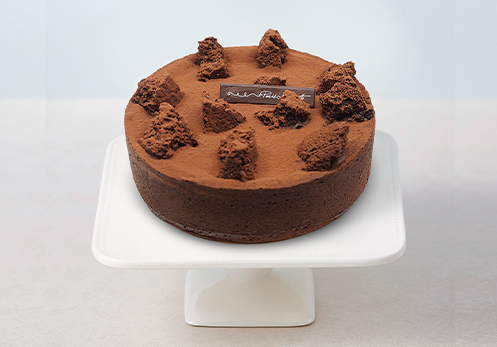 Decked out in a French chic aesthetic in tropical Singapore, Paris Baguette easily stands out as a bakery and cafe. Helming from Korea, Paris Baguette has amassed quite a loyal following in Singapore. Their cakes look pretty and come in a nice packaging and they will write your message beautifully on your cakes too.
Unique for Paris Baguette is their Yogurt Cream Cake that comes in mango and strawberry flavours- a must try if you haven't yet. They also offer fresh cream cakes, New York Cheesecake, Double Choco Fudge Cake and Tiramisu Cheesecake.
For their quality, taste and looks, they are modestly priced in the range of around $50 to $60 and are a real value for money.
For Muslims: There is no pork, no lard, no alcohol and no animal parts used.
Fuzzie privilege: 12% off all whole cakes (for walk in purchase only)- we recommend to call your preferred outlet to place an advance reservation
Lemuel Chocolate Cafe - Bean-To-Bar Chocolate Maker @ Star Vista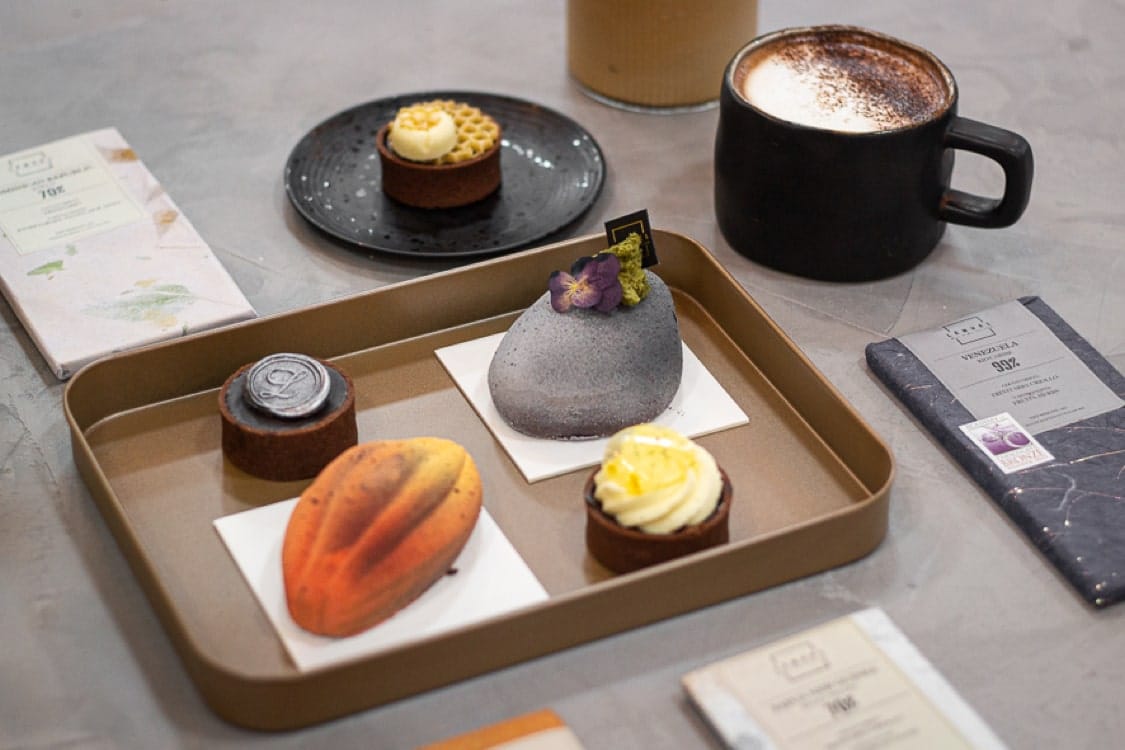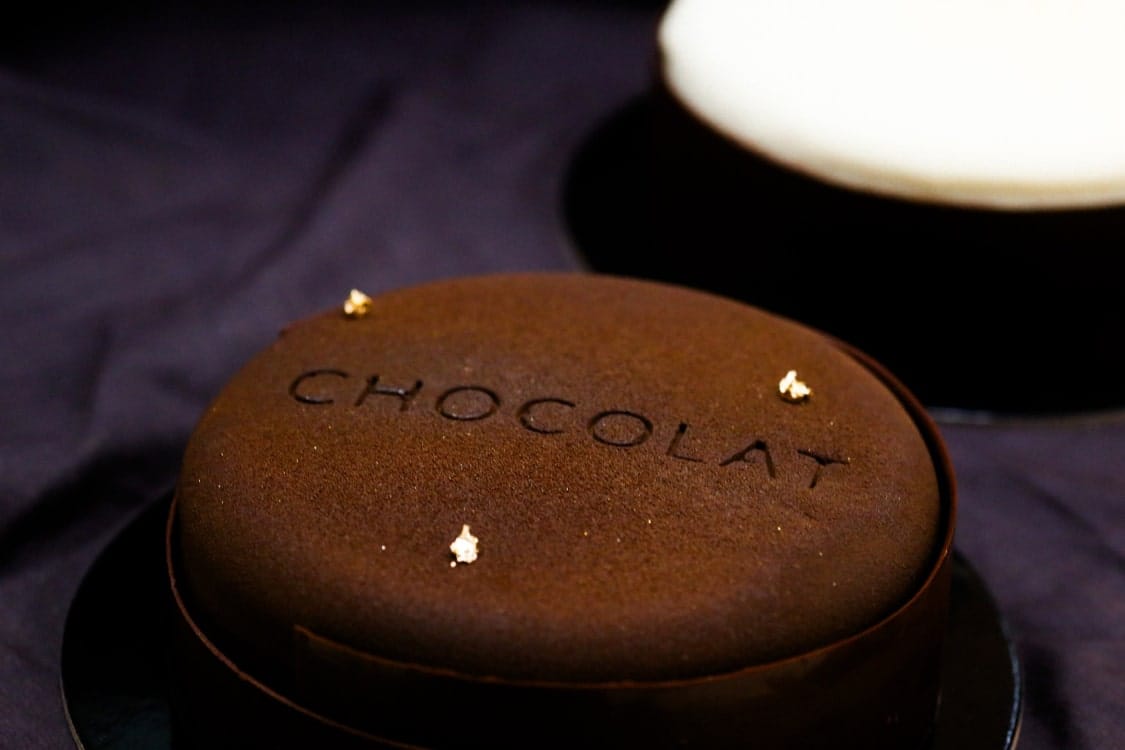 A leading Bean-to-Bar Chocolate Maker in Singapore, presenting a delightful array of sweet treats. Explore options, including whole cakes, Petit Pastries and Bakes, Specialty Bars, Bonbon Boxes, Single Origin Bars, and Kako Teas. Perfect for those craving an entire cake experience.
Get ready for a cake feast. First up, the 6' Signature Celebration Tart—no fuss, just pure delight. Dive into the Tiramisu Praline Mousse Cake, where rich espresso intertwines with silky mascarpone mousse. Indulge your taste buds in the Perfect Chocolate Mousse Cake—decadent and dreamy. Going gluten-free? The 9.5' Flourless Chocolate delight has you covered. And for a burst of flavor, the 4.5' Blackforest Whole Cake awaits with cherries and chocolate!
Fuzzie privilege: 25% off dine in, workshops, catering, sitewide, and 1 for 1 set (Valid for dine in and takeaway)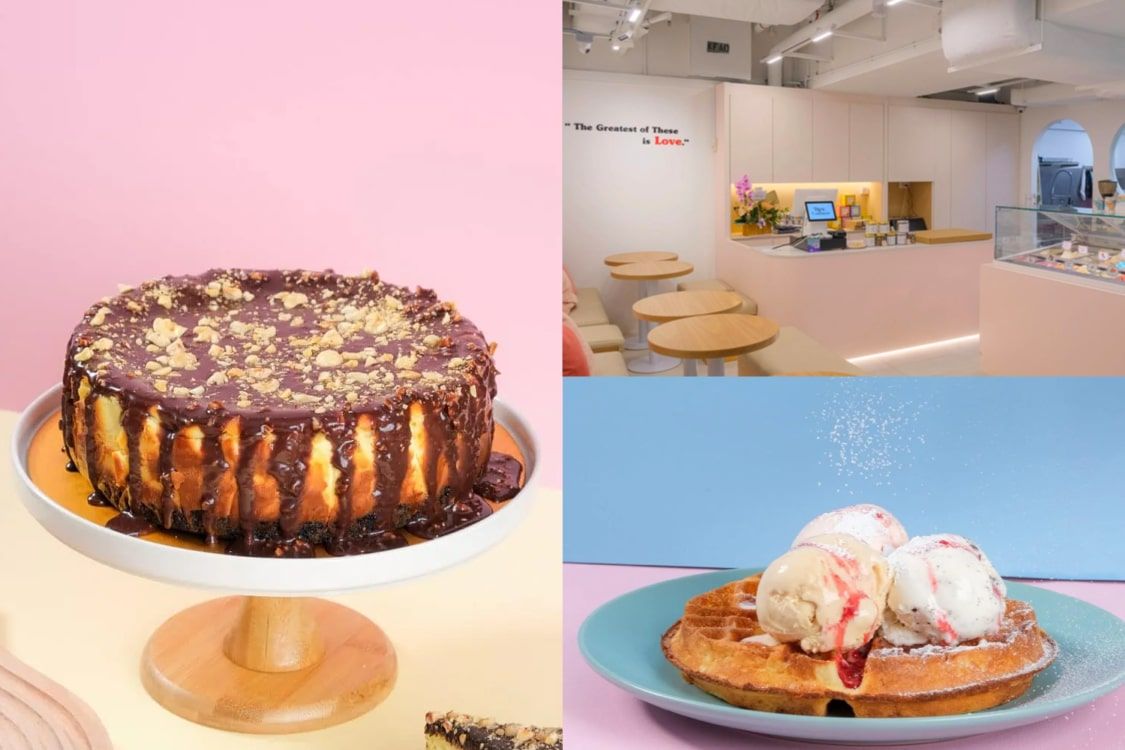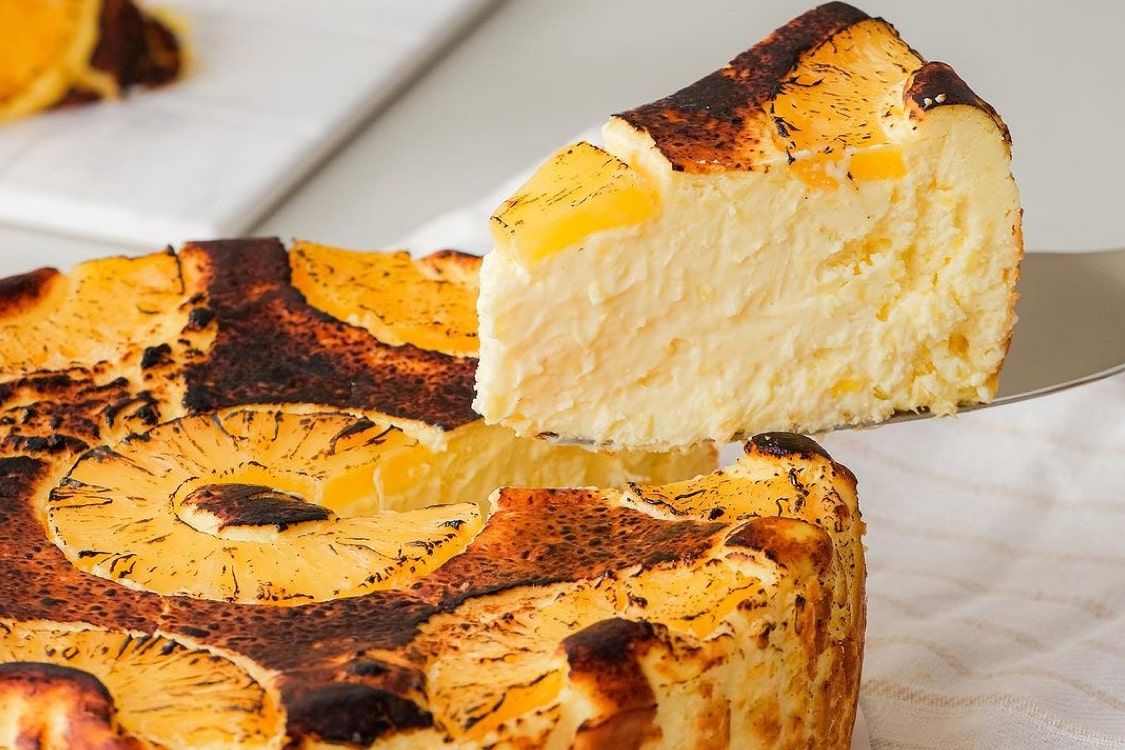 The creations here by the mother-daughter founders are popular with friends and fans alike. Of all their cheesecakes, the star is the Charred Pineapple – come early as it sells out quickly. Pair their waffles with ice cream and coffee for a satisfying break.
Fuzzie privilege: 15% off a la carte items sitewide, event, catering or corporate orders and Set for 2 @ $19.80 (UP $26.50)
Drips Bakery Cafe - Tart Specialist With Cult Following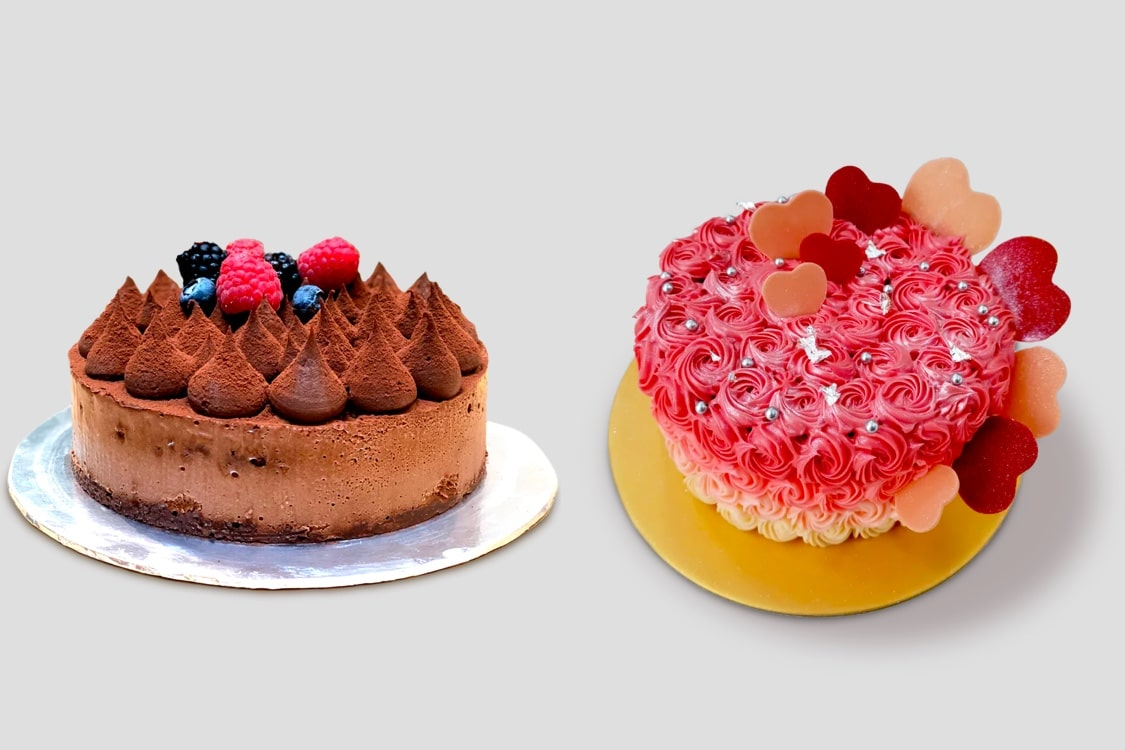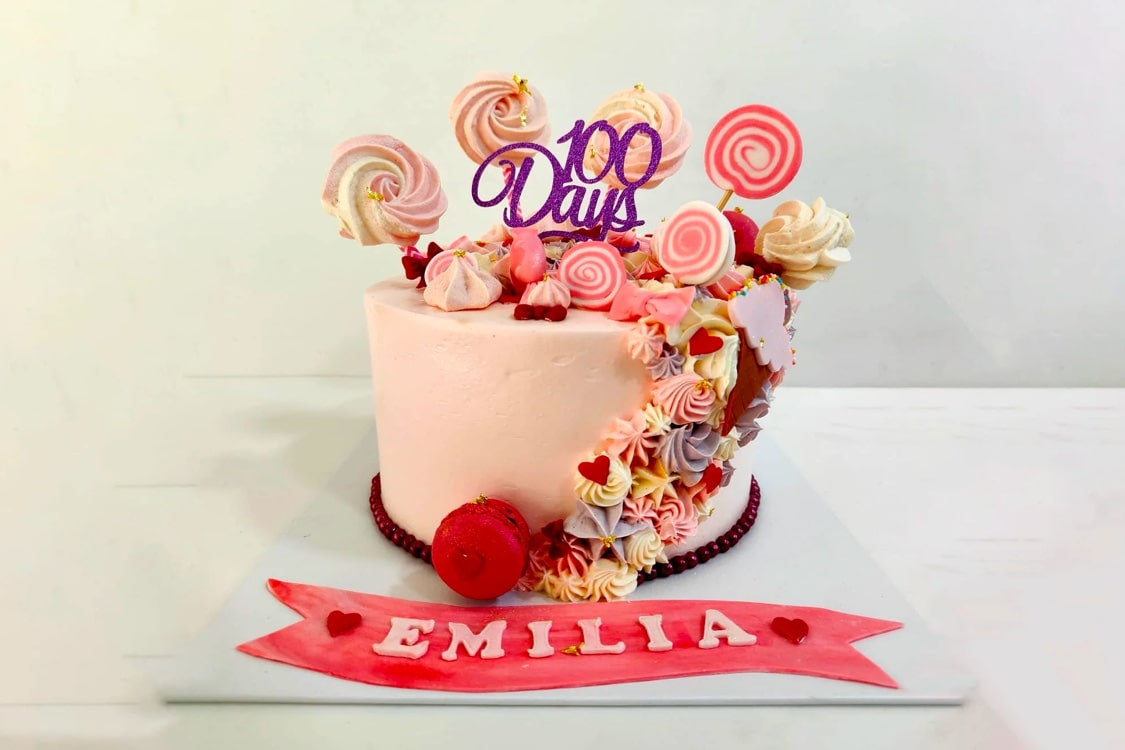 One of the pioneers of the cafe movement from over a decade ago, Drips Bakery Cafe has amassed a cult following, famous for their handcrafted tarts made using a secret recipe with luxurious French butter. They've extended the same level of baking masterclass to cakes, producing richly flavourful specialty cakes that will impress. You simply can't go wrong with fan favourites like chocolate truffle, blackforest and tiramisu. They even have the Drips Magical Fairy Cake that's sure to make your event extra special.
While you're browsing their cake choices, have a look at the tarts you can pair up for your party. They serve a giddying range of tarts such as the Baked Almond Tart, Matcha Yuzu Tart, Cinnamon Egg Tart, Choc Truffle Tart, Baked Crumble Tart, Fresh Avocado Tart, Salted Caramel Chocolate Tart and lots, lots more.
Fuzzie privilege: 15% off total bill with no min spend for online purchases. Choice of delivery or self-collection at their Tiong Bahru, Raffles or Taka outlet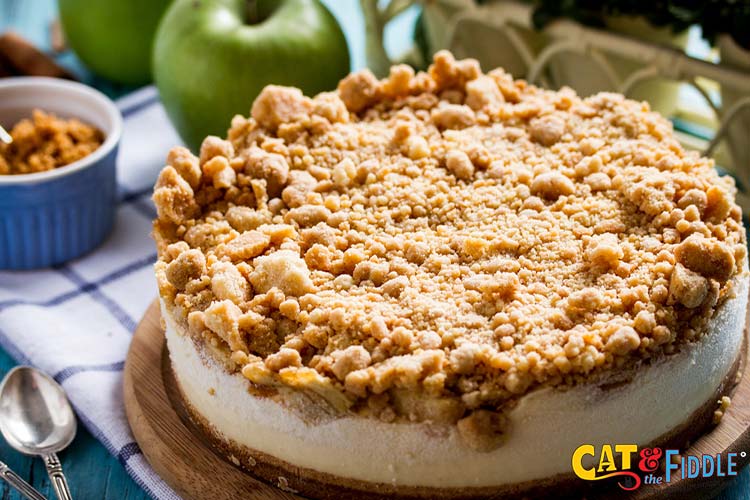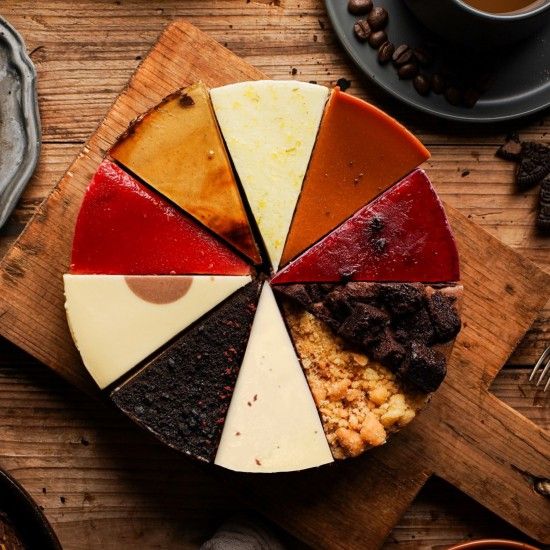 Cat & the Fiddle is an online bakery headed by award-winning chef Daniel Tay, and with the same-day delivery option that the brand offers, indulging in a cake has never been easier. They offer a wide variety of Halal-certified cheesecakes with whimsical names.
The brand offers 17 flavours of gourmet cheesecakes and all 17 flavours in their gourmet cheesecake selection are Halal-certified. Among their 17 different types of cheesecakes are flavours such as their Classic New York Cheesecake, Milo Dinosaur Cheesecake, and the crowd favourite, their rendition of a basque burnt cheesecake: the Charred Eclipse.
If you or your guests are a big fan of cheese, you definitely should check Cat & the Fiddle out.
For Muslims: Cat & the Fiddle is halal-certified.
Fuzzie privilege: 20% off all whole cakes for delivery and a free slice of cheesecake with every 2 slices purchased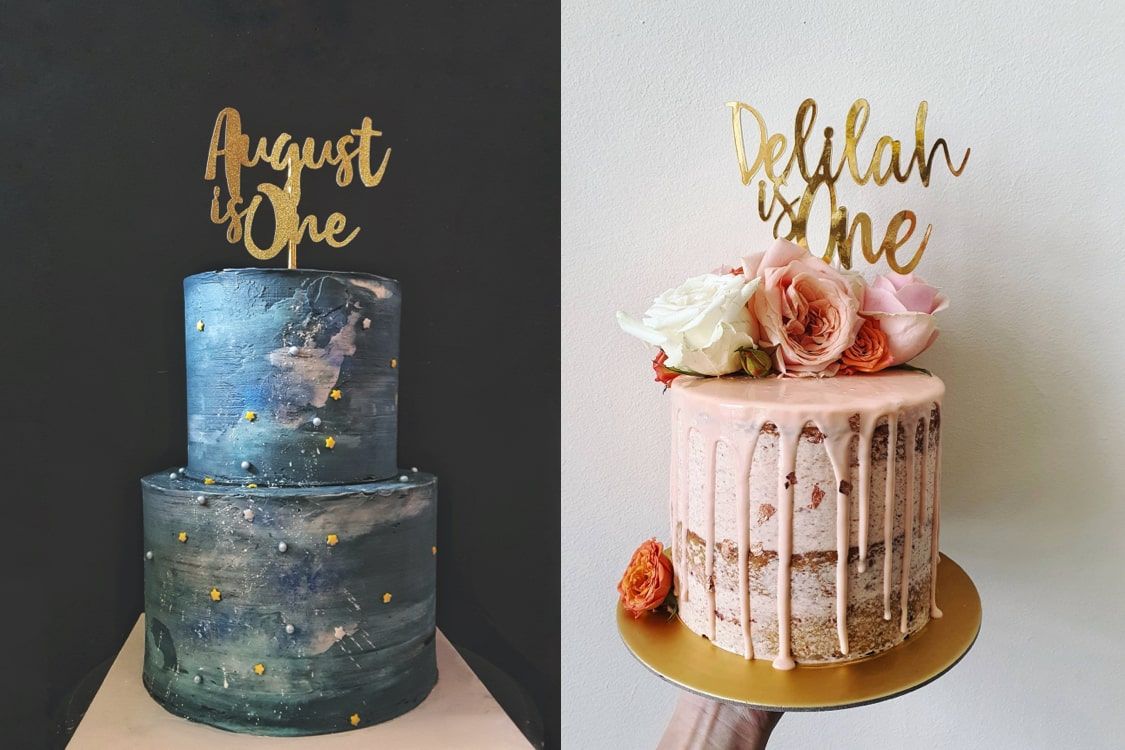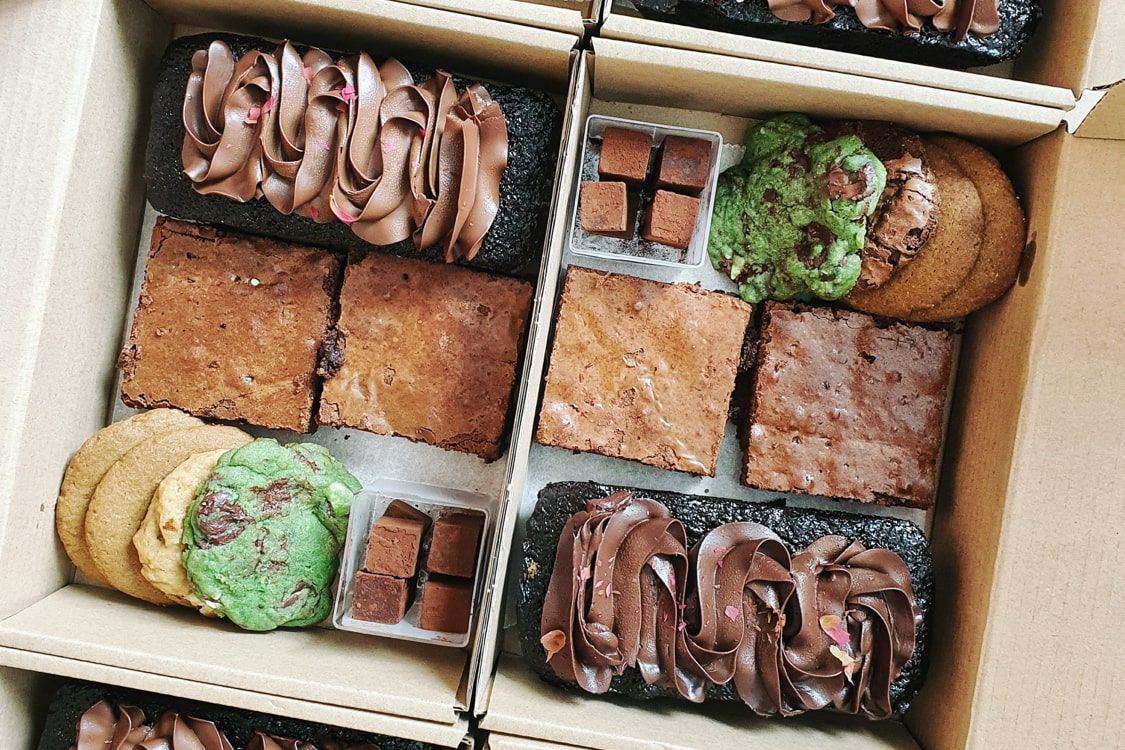 Inspite of its ever growing fan base, Chocolate Anatomy keeps its roots from its days as a home bakery to deliver handcrafted quality pastries rich in taste and flavours. Uniquely, their Omakase Style Box concept lets you customize your dessert boxes to match your tastes without any minimum spend. Keeping it fresh and exciting, they launch new menus every month.
Got a special occasion to celebrate? Chocolate Anatomy offers gorgeous custom-made cakes, with brilliant colours, textures and patterns that are so Instagram worthy.
Fuzzie privilege: 25% off total bill for delivery and takeaway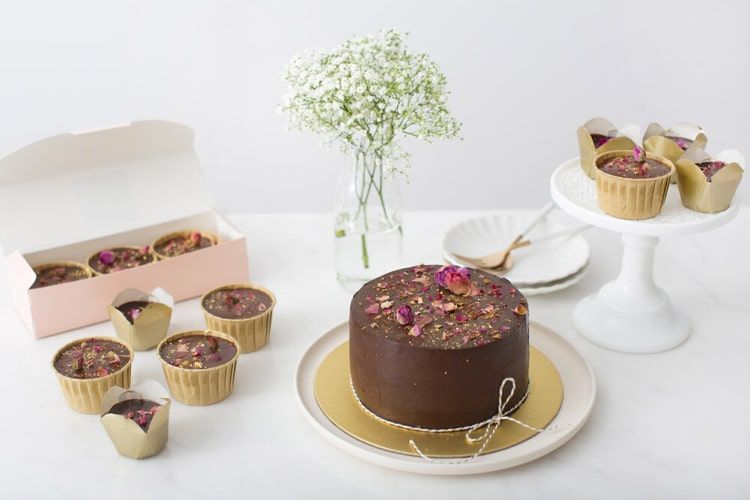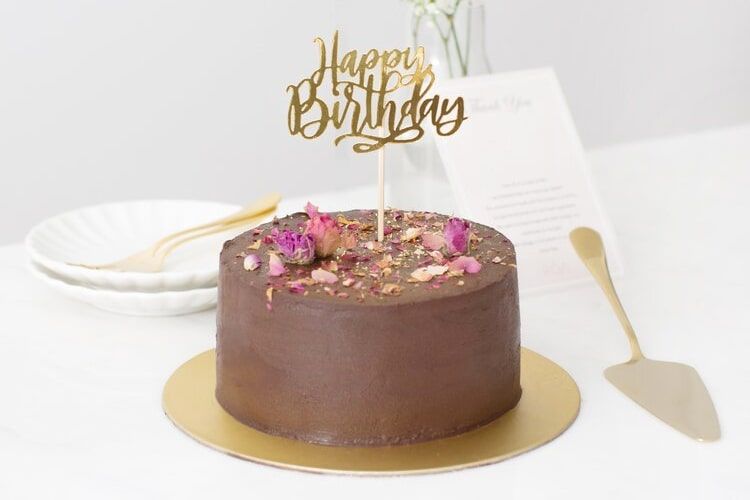 ROA is an artisanal Patisserie that has taken the simple, honest chocolate cake and completely revolutionised it. ROA's decadent cakes have landed on the tastebuds of many, including Hollywood celebrities David Foster and Pia Toscano.
The David Foster-Approved cakes and cupcakes are Vegan, Gluten Free, Dairy Free and Eggless, making them a great addition to parties where guests have different dietary restrictions.
For those who are watching their weight, ROA uses avocados and not butter, brown rice milk, and psyllium husk. These cakes and cupcakes are therefore amazingly light on calories.
We particularly love ROA's Midnight Grand Chocolate Cake which consists of 3 incredibly smooth layers of fluffy dark chocolate sponge, layered with dark chocolate ganache that is lovingly enwrapped with chocolate, real edible gold flakes, and Moroccan rosebuds.
The cake tastes just like a chocolate cake but is much healthier, extremely light and might we say, quite possibly more delicious than the chocolate standard. With ROA, you can indulge in guilt-free desserts that are oh, so delicious.
For Muslims: Being purely vegan, all their products are halal.
Fuzzie privilege: 20% off whole cakes and cupcakes for delivery and takeaway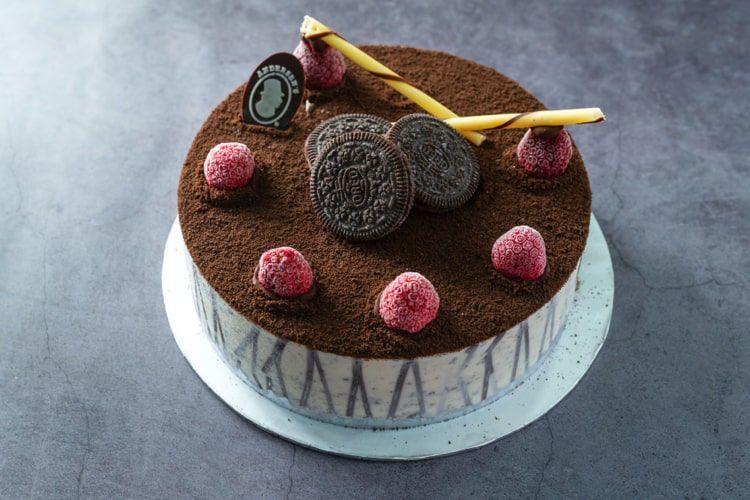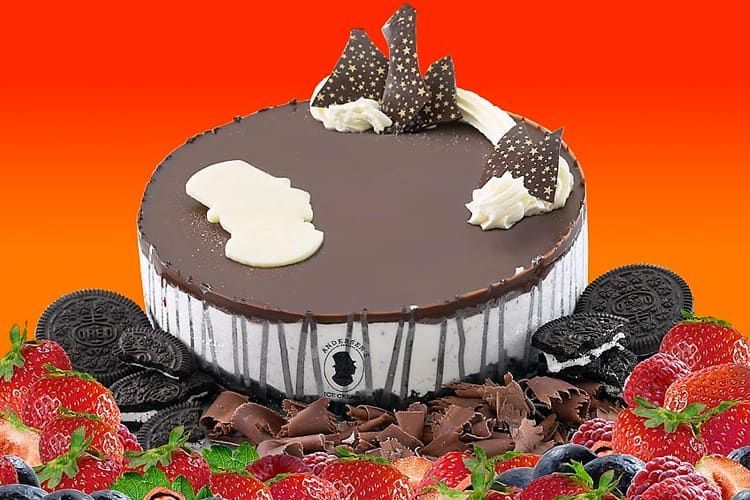 Despite its name, Andersen's of Denmark Ice Cream sells more than just high-quality ice cream. In fact, the brand offers cakes that are filled with their super-premium ice cream to give you the fullest treats.
On their curated cake menu, you'll find a refreshing Mint cake, their signature Strawberry and Chocolate cake, a heart-shaped Macadamia cake, a Mocha Almond cake, a Cookie and Cream cake, a Mango cake, and that's just scratching the surface. All of these cakes are natural with no artificial flavourings.
Andersen's of Denmark Ice Cream also offers a customised photo cake where you can add in any picture on the cake: a perfect gift for your loved ones to show your love for them.
Fuzzie privilege: 25% off cakes and 30% off total bill for in-store and takeaway purchases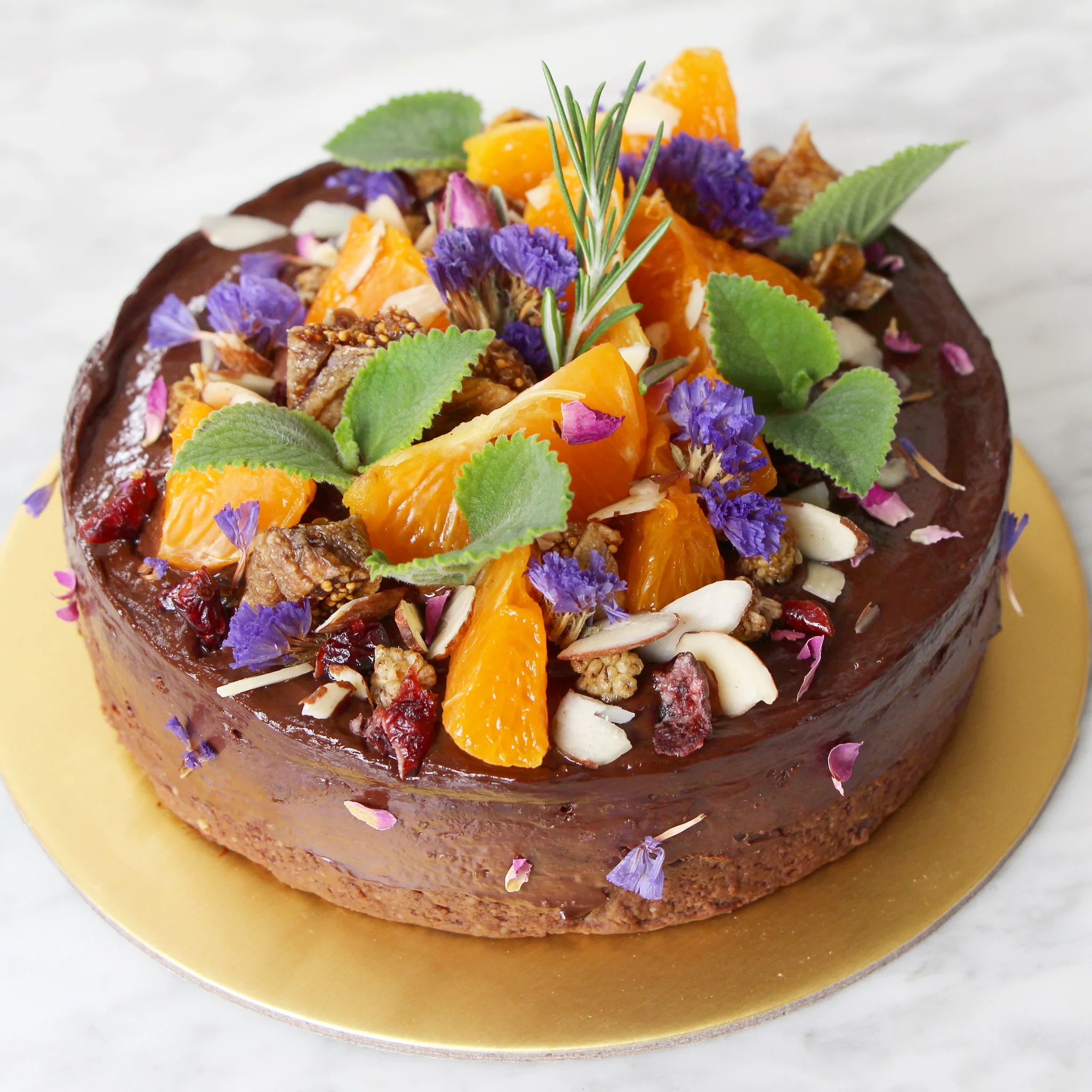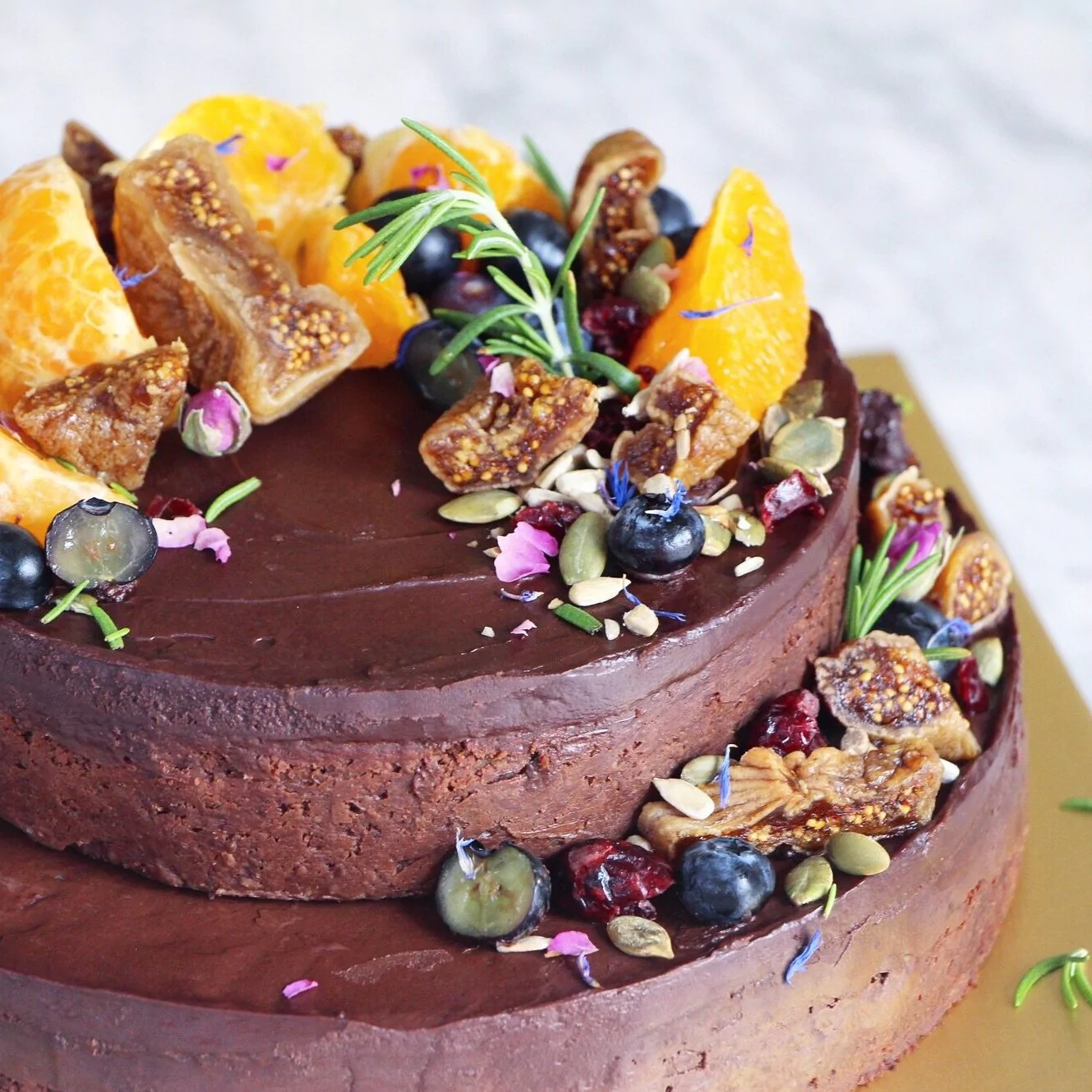 At The Clean Addicts, they're dedicated to creating guilt-free healthy desserts that taste as good as they look. Made from whole foods and naturally sweetened with dates, their flourless and eggless cakes and treats come with nut-free, soy-free and diabetic-friendly options that are irresistibly delicious.
Specialising in Cacao and Matcha cakes that are beautiful and taste shockingly good, The Clean Addicts receive our strongest must-try recommendation.
For Muslims: Being purely vegan, all their products are halal.
Fuzzie privilege: 25% off total bill for delivery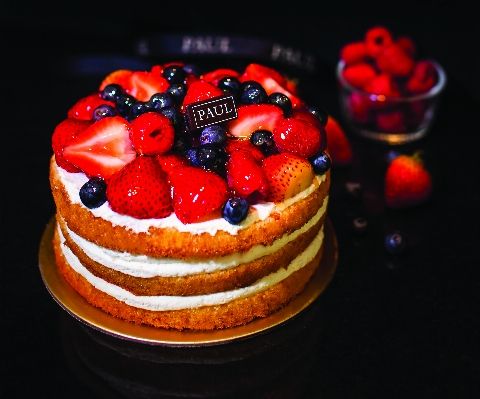 This classic French bakery founded in 1889 serves up authentic, country-style pastries, cakes, sandwiches and more. With a respect for tradition, the team at PAUL delivers the highest standard in all that they do.
Most people know of PAUL's extensive menu that includes Viennoiserie (their signature mini croissant and bechamel), Quiche, French Butter Cake, and so much more. We're not kidding, you'll be scrolling through a long menu. But not many know of their new addition: their handcrafted moon tarts. PAUL launched the first collection of moon tarts in Singapore using french butter and chocolate.
These petite mooncakes feature luscious fillings in fancy French-style entremet. Flavours include Mango Passion, Berry More, Cheese Azuki Dome and Caramel Chocolate Fantasy.
For a taste of France at home, be sure to check out the delightful treats from PAUL.
Fuzzie Privilege: 30% off total bill for in-store and takeaway purchases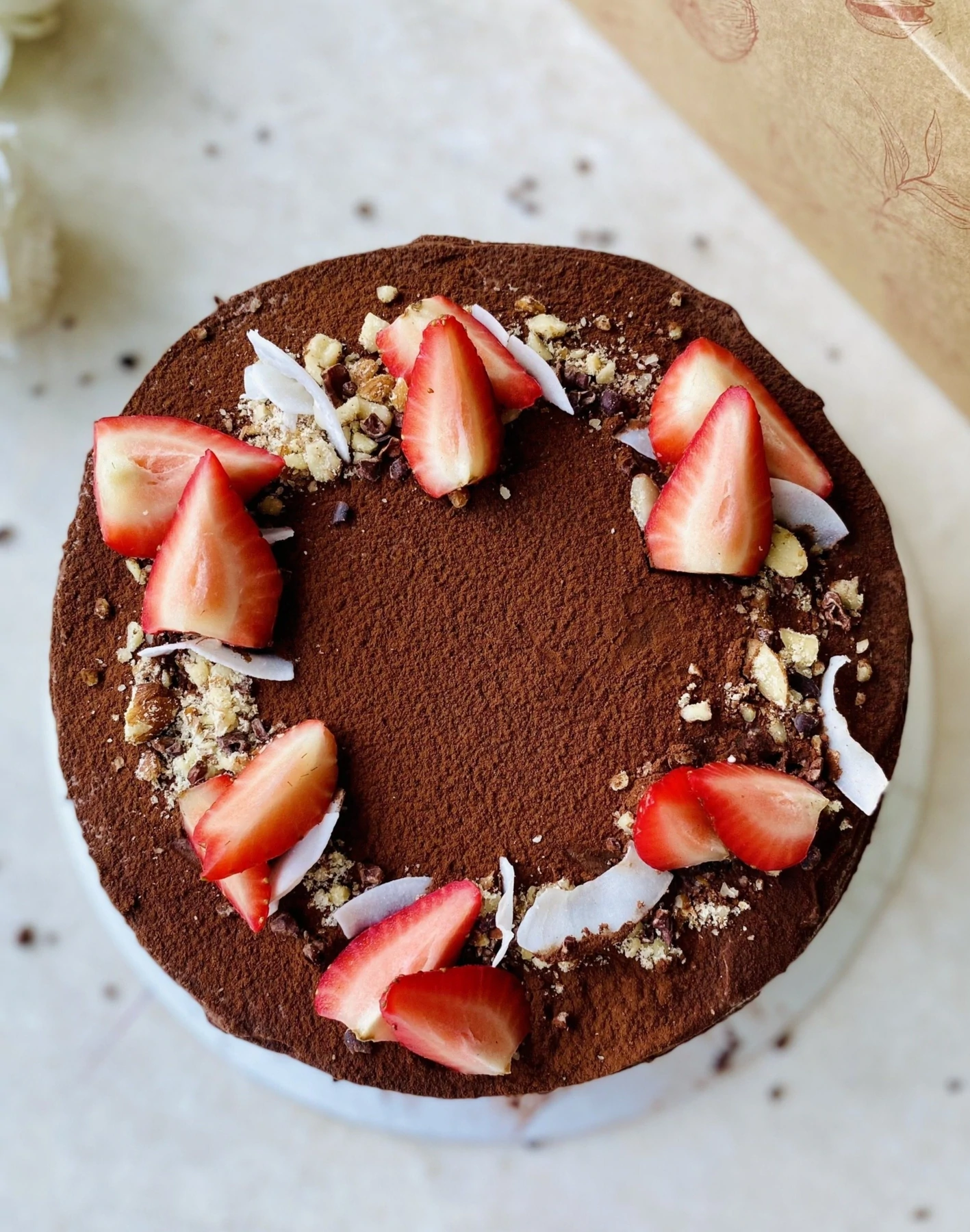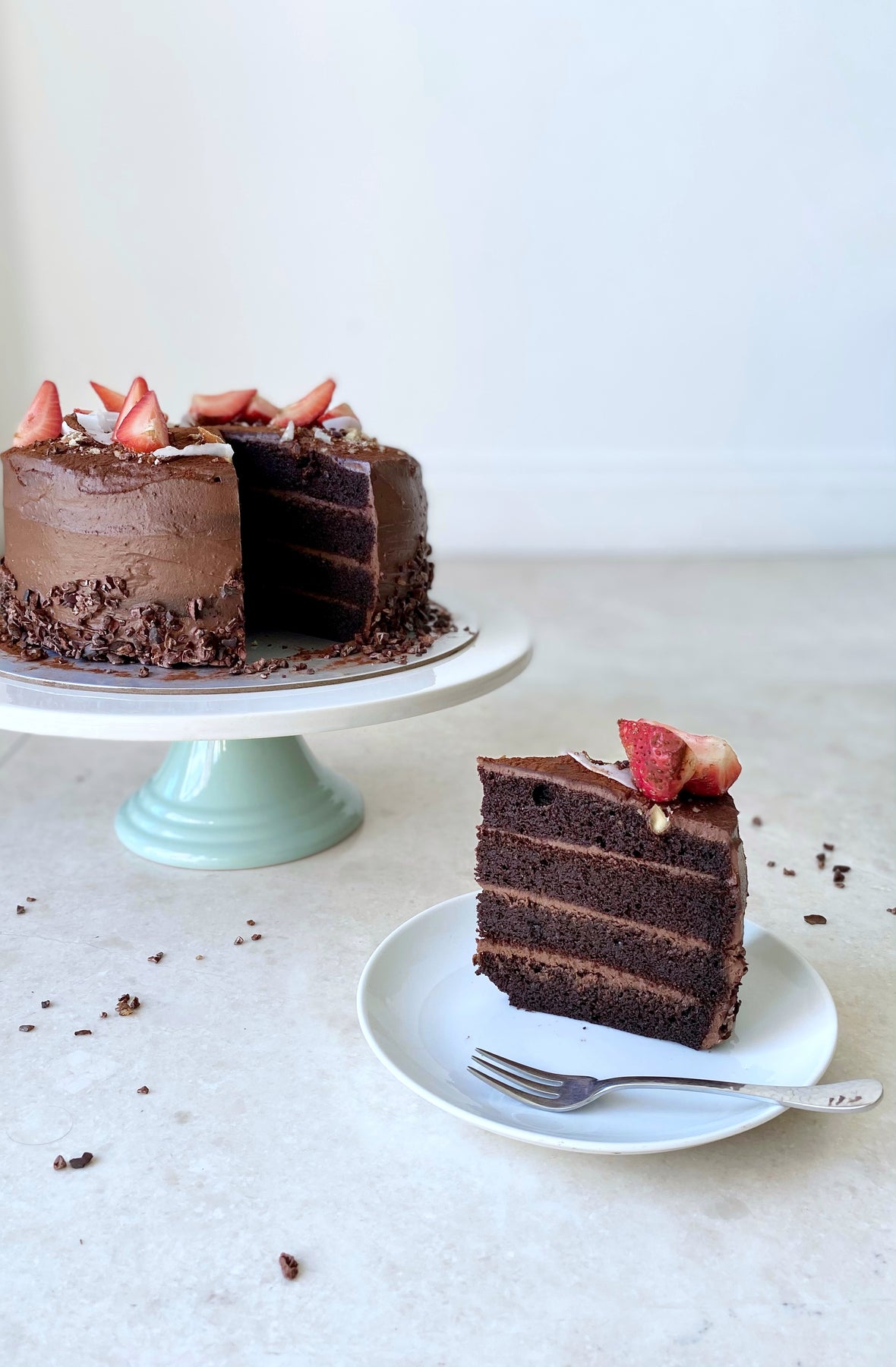 The Whole Kitchen was started in 2015 with the aim to create healthy, yet tasty foods. All of its products are made from 100% natural ingredients, and are either low in natural sugars, or have none at all. To add on, all its cakes are also gluten-free.
The choices of cakes are aplenty at The Whole Kitchen, and is catered to suit consumers with various types of diets. Whether you're on a vegan, keto, or paleo diet, there's something for everyone.
Besides crowd favourites like the Burnt Basque Cheesecake and the Peanut Butter Cake, The Whole Kitchen also sells various pastries, and snacks.
For Muslims: The Whole Kitchen is halal-certified.
Fuzzie privilege: 25% off total bill for in-store and delivery purchases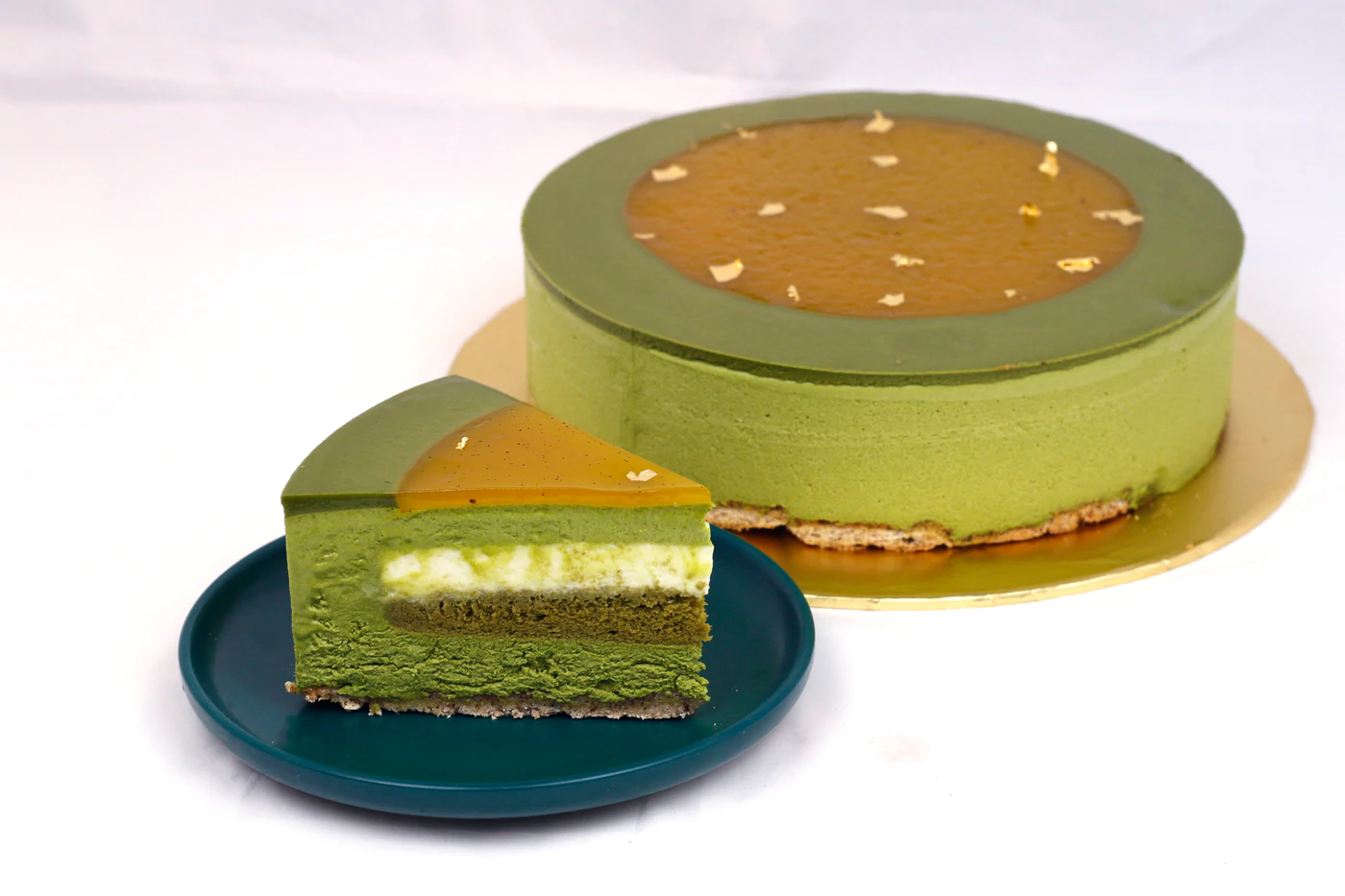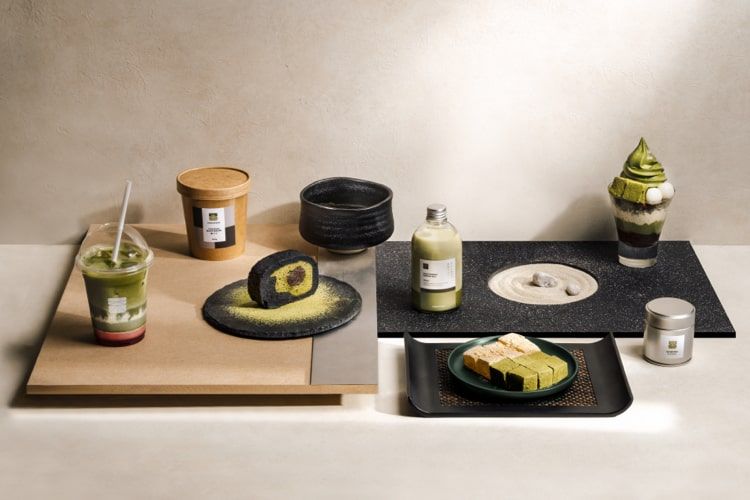 Most of us would know Matchaya for its delectable Matcha-flavoured desserts, and fans of this store would be pleased to know that they can also buy a whole cake for celebrations.
Its Signature Matchaya Yuzu Cake is the perfect cake for matcha lovers. The sweet and sour of the yuzu honey curd complements the earthy bitterness of the matcha chantilly perfectly.
Fuzzie privilege: 25% off total bill for in-store and delivery purchases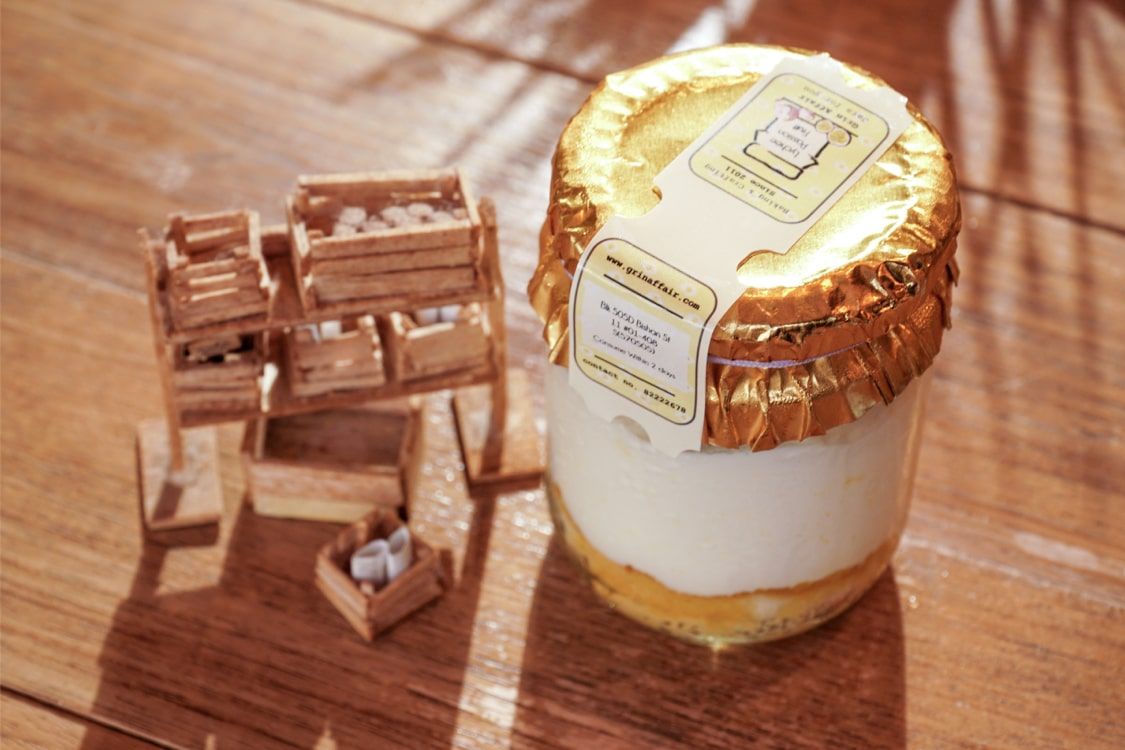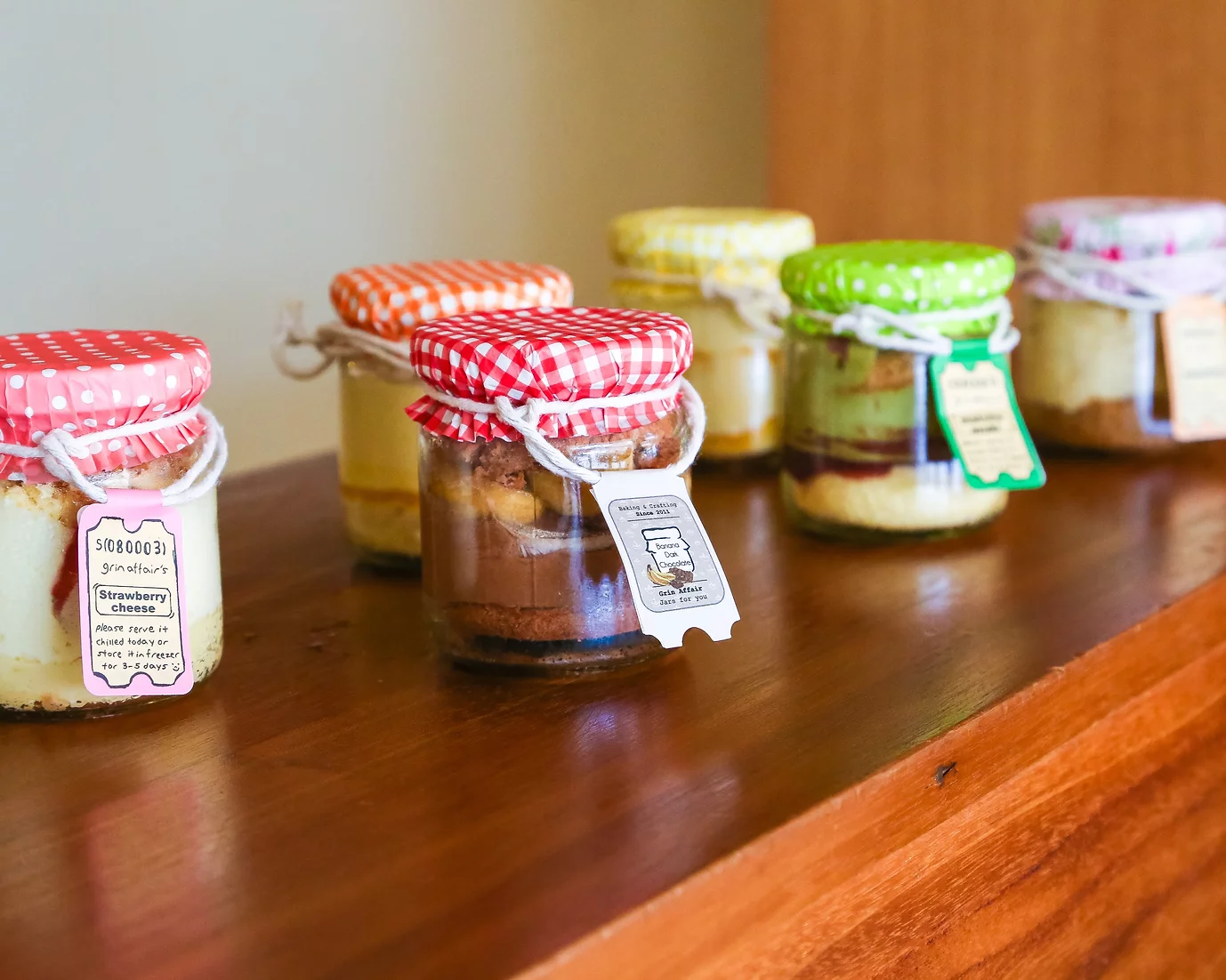 Love cakes but cannot finish an entire one? Grin Affair's signature mousse cakes in a jar are the perfect solution.
There are also a host of interesting flavours, from the classic Cookies and Cream to Lychee, Passionfruit and Roasted Pistachio, to Durian D24.
The dessert parlour also uses only natural ingredients, as well as less sugar and oil in all their desserts, so you can go ahead and indulge.
You can also order Grin Affair's desserts online, and receive free delivery if you spend above $70.
Fuzzie Privilege: Up to 25% off for dine-in, takeaway, and delivery options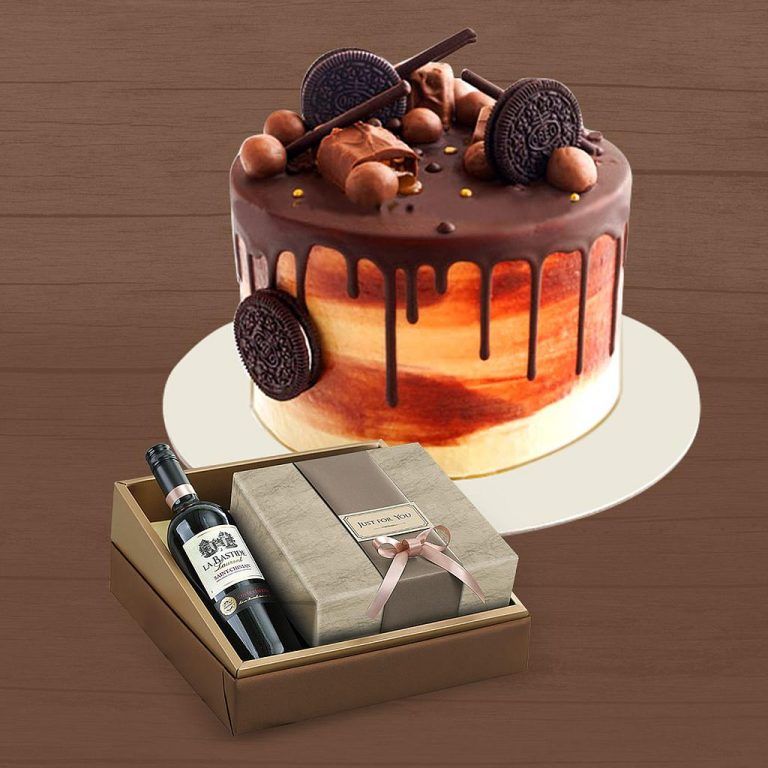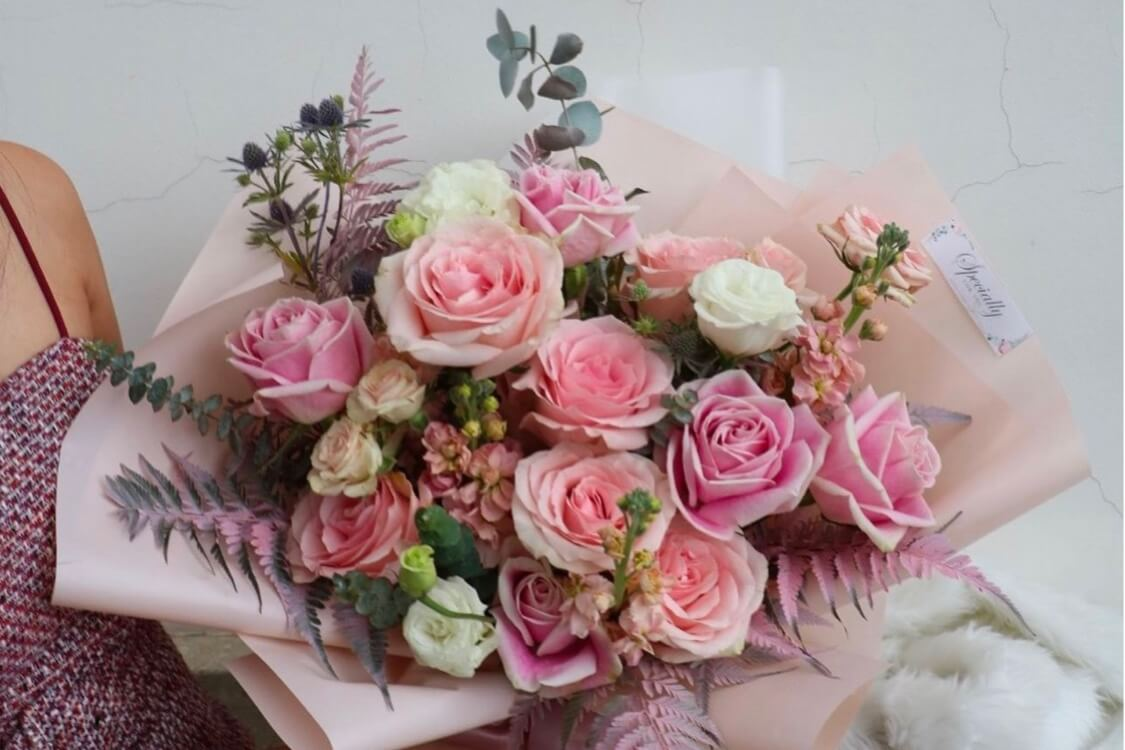 Spanning over 3 decades, Hazel Florist is widely regarded as one of the best artisanal florist in the country. Their unique arrangement techniques are eye-catching, fresh and modern and their prices are very reasonable. For ultra convenience, they cover the works, from birthday flowers and cakes to bridal and baby showers to congratulatory flower stands and hampers.
As icing on the cake, they offer free shipping at a low entry point of just $80 spend.
Fuzzie Privilege: 15% off sitewide
Pair up with flowers and wine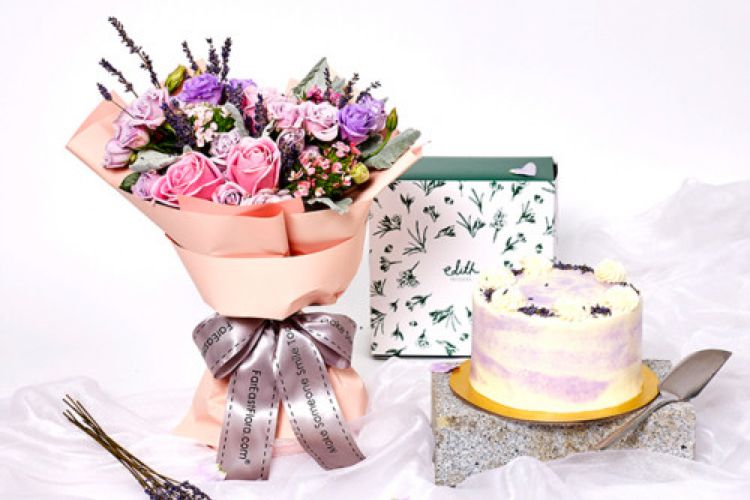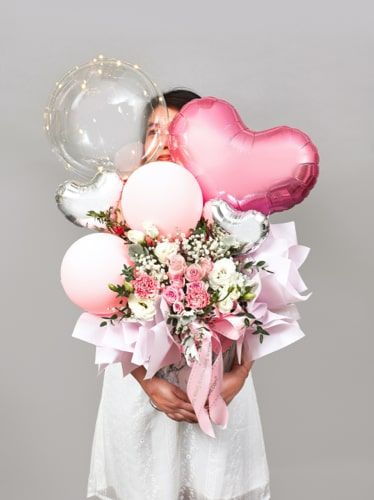 Flowers, wine and cakes come hand in hand. We've got you covered with an exciting selection of flower and wine merchants with over 20% off the bill. For flowers, check out these Fuzzie partners: Singapore's top premier rose specialist, Enchanted Fiore, Singapore's top online florist with over 1000 fresh flower and hamper options, FarEastFlora.com and Singapore's most iconic florist spanning over 140 years of history, Sing See Soon.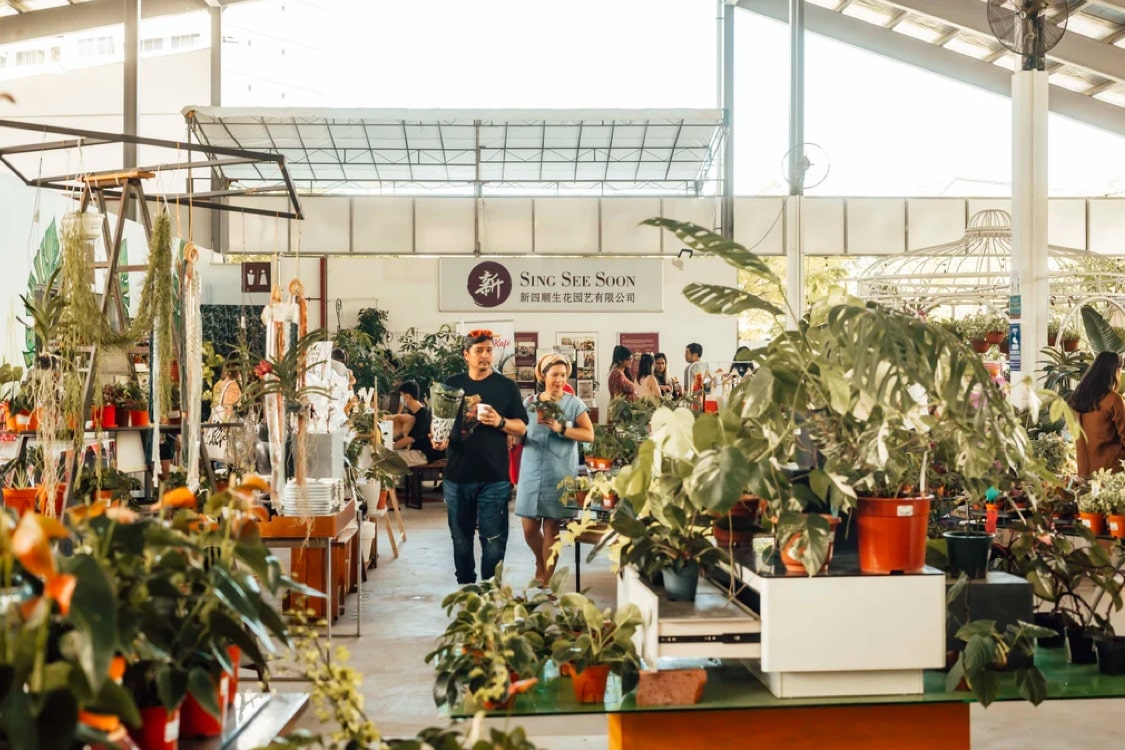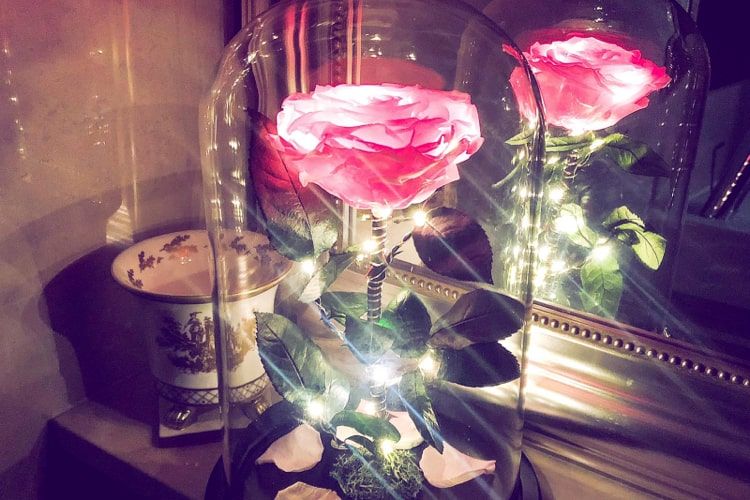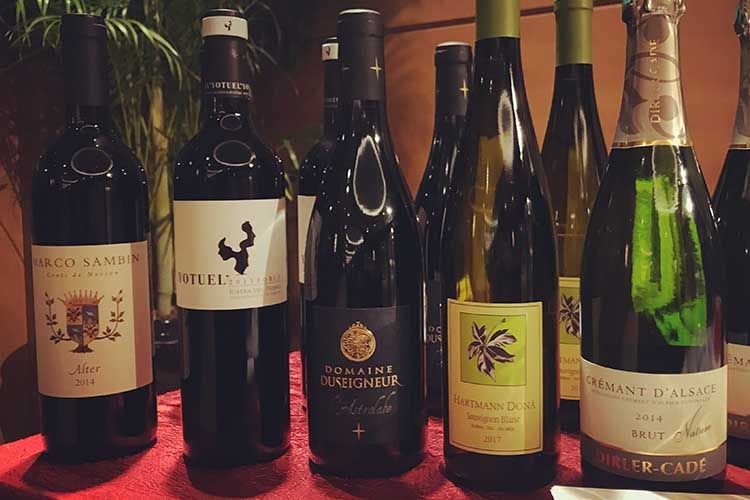 For wine, check out Wine & Philosophy , Wine & Whisky and Enjoy Italy Asia that offers a wide and unique selection of affordable, premium and even artisanal, high quality wine imported from all around the world.
Fuzzie privilege: 20% to 30% off total bill for our flower and wine merchants
---
About Fuzzie- The game-changing privilege club everyone is talking about
Fuzzie is an invite only, all-in-one privilege club that grants you special access to thousands of exclusive benefits on food, spas & massages, cars, staycations, gym & fitness, personal grooming, kids, pets, home, activities, dental, healthcare and many more. As a sign up bonus, you will immediately enjoy over $2000 worth of free gifts with no spending required. Easily save thousands of dollars each year with regular use as Fuzzie quickly becomes an essential part of your family's life.
If you do not have access to Fuzzie yet, check with your friends, your company HR or search online for our partners who can give you the invitation. Learn more about us.