Win big, never lose money with Fuzzie: The Jackpot has landed!
Win big money prizes every single week with the Fuzzie jackpot! Get your free tickets now to be in with a chance of scooping the cash in the lottery where you'll never lose money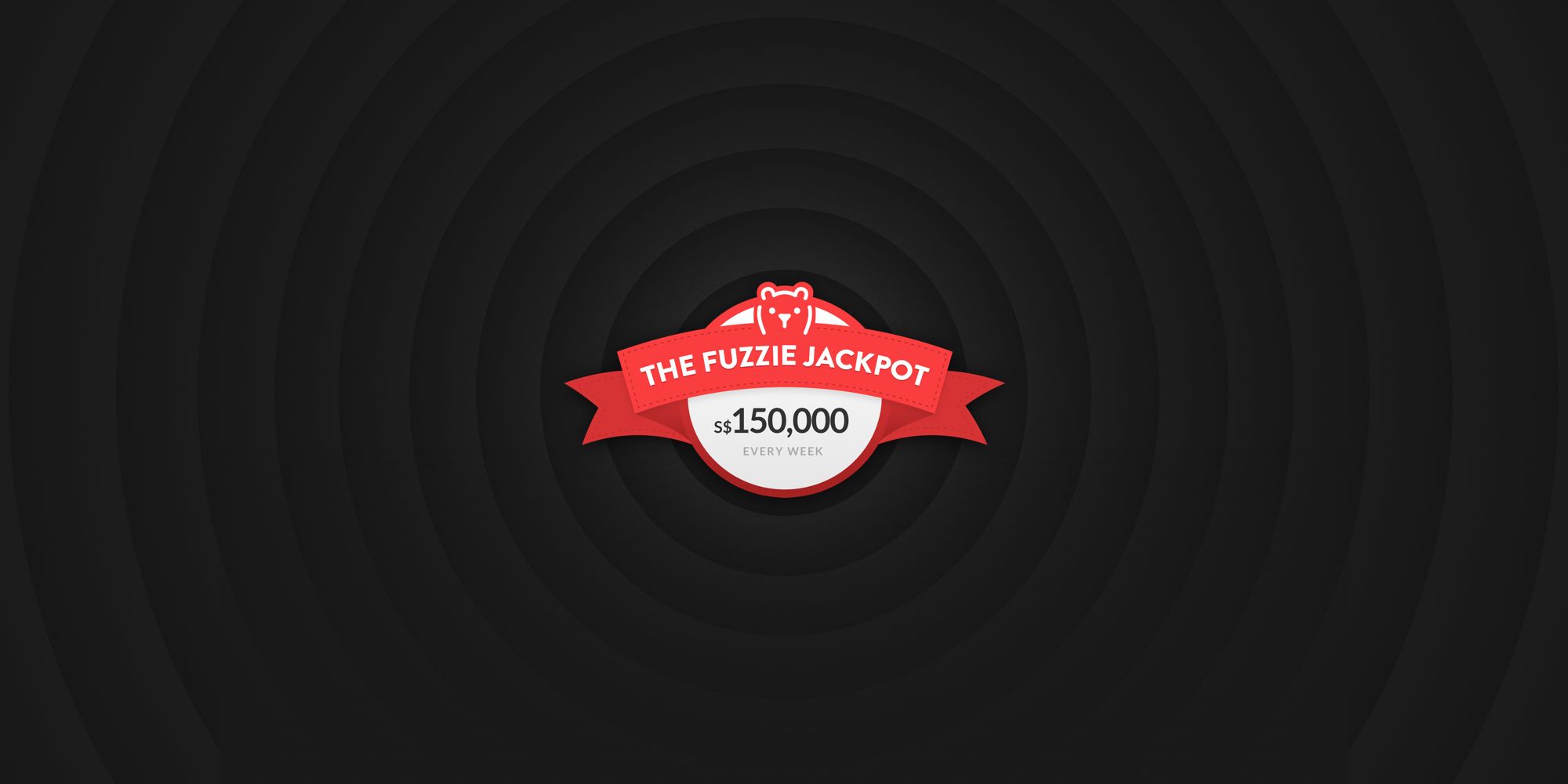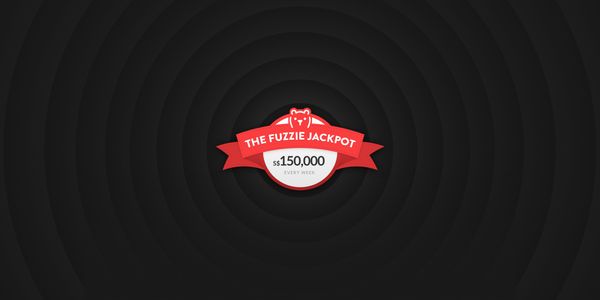 The secret's out: team Fuzzie have been busy plotting for months, and we're pumped to reveal the Fuzzie Jackpot is finally launching! We wanted to find a way to carry on rewarding you, our Fuzzie community, for your continued support. And we couldn't think of a better way of doing so than giving away multiple big cash prizes. Every. Single. Week. Yup, you read that right; on top of earning serious amounts of cash back every time you buy a Fuzzie gift card, you'll also be in with a chance of scooping a cash prize in our twice weekly Fuzzie jackpot draw.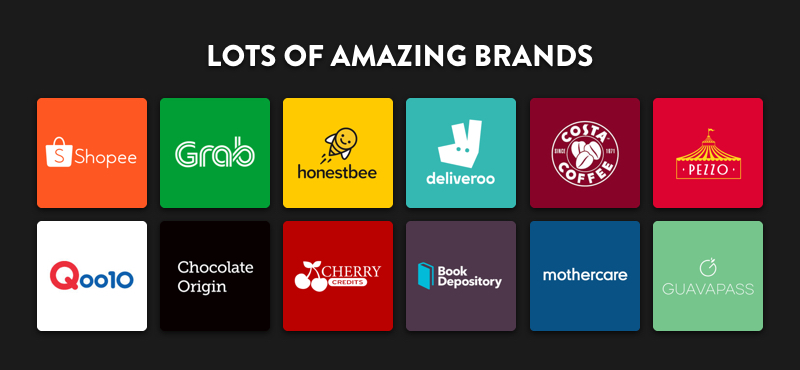 So what's the deal?
It's simple, really… each time you buy an e-voucher from Fuzzie you'll receive a free jackpot ticket with your purchase (dependent on the vendor, you might even receive more than one!). Then, all you need to do is set your 4-digit (4D) number in app and keep your fingers crossed your number comes up during the next Wednesday or Saturday night draw. If it does, you'll win a cold hard cash prize. Boom! Our winning numbers are taken directly from the weekly Singapore Pools 4D draw ensuring full transparency for all participants. The best part? We give away up to 2X higher cash prizes than Singapore Pools (in fact, it's the highest 4D payout in Singapore!), the only difference being you won't lose any money buying a ticket!
How much cash can I win?
Weekly we're giving away SGD$150,000, and there are multiple cash prizes to be won, including:
1st prize: SGD$4,000
2nd prize: SGD$2,000
3rd prize: SGD$1,000
Starter prizes x 10: SGD $300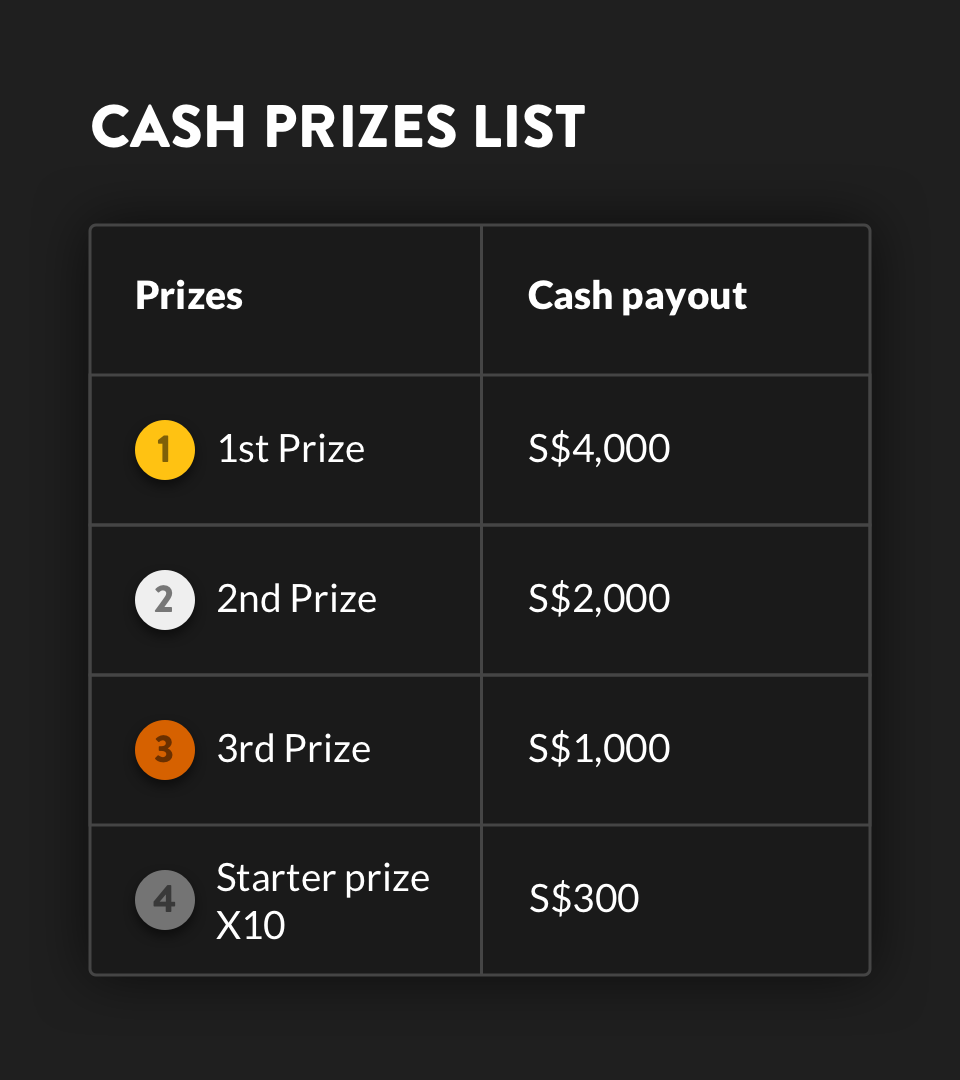 The best part? You can win multiple prizes if you have several jackpot tickets with the same number. For example, suppose you have the same number for five tickets and that number is drawn as the first prize, you'll scoop SGD$4,000 five times. That's SGD$20,000, for free! Equally, there can be multiple winners for each prize, and each winner will receive the full value of the prize. We say it's time to start daydreaming about how to spend those winnings…
Remind me, how do I get my ticket?
When you make a purchase on Fuzzie at any of our participating brands, you'll receive a jackpot ticket in app (some brands are even giving away more than one ticket for each purchase!). The following brands are currently giving away Fuzzie jackpot tickets: GRAB, Qoo10, Deliveroo, Shopee, Honestbee Grocery, Food, and Laundry, Pezzo, Costa Coffee, Dunkin' Donuts, Guavapass, Klook, Cherry Credits, Steam, Ministry of Food Group, and The Mad Men Attic Bar.
Hold up! Special shout out to Shopee who are giving away TWO jackpot tickets for its $5 gift cards (while stocks last), and to Honestbee who are giving away one jackpot ticket for every $5 food delivery gift card, and one free for every $10 grocery voucher.
When can I start playing?
The first live Fuzzie jackpot will take place on Saturday 16 December at 6.35pm. We start giving away jackpot tickets today, 12 December. To be in with a chance of landing the jackpot, be sure to make a purchase on Fuzzie, receive your ticket/s, and set your four-digit number. Then come back for the live draw to see which numbers get selected. Sales for the current week stops 15 minutes before the live draw. We'll store all winning numbers in the app so you can check back at any time to find out whether you've won any cash. Good luck!
Fuzzie is an online shopping app that helps you save cash, every time you make a purchase! Earn up to 50% cashback whenever you buy an item from over 100 awesome brands featured on our app. Fuzzie is totally free and easy to use. Always remember: before you shop for anything, check Fuzzie first!