4 reasons you need to buy Beerfest Asia 2018 tickets on Fuzzie now
Everybody's favourite annual beer event is back for its 10th edition and it's happening from 30 Aug to 2 Sep. Beerfest Asia 2018 is going to be a huge party and we want you to get in on the fun. We've got a limited stock of Advance and VIP Passes up for grabs at an early bird special. Here's why you absolutely need to get them now! (Warning: This is not for the faint-hearted:)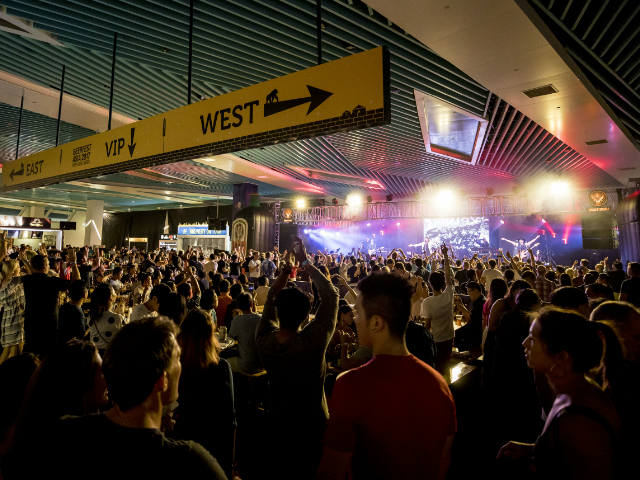 We'll drink to that!
1. We've got not one but TWO great deals for you, while stocks last!
You read that right. Here's how it works:
Advance Pass: Costs $20+ and will give you a free beer worth $15
VIP Pass: Costs $110+ and will give you free flow of over 20 beers plus a whole lot more perks (see point 4)
With Fuzzie, you can lock in a double whammy of 10% INSTANT cashback and also bag up to 30 Fuzzie Jackpot tickets for every pass you buy.
The Fuzzie Jackpot is the ultimate reward for you loyal Fuzzie users: a chance to win up to $4,000 in cash! Each time you buy an e-voucher from us, you get a Jackpot ticket to take part in our twice weekly 4D draw. To enter, simply set your own 4D number and keep your fingers crossed. The winning numbers correspond to the Singapore Pools 4D draw, except you don't have to spend a cent on your ticket. It's 100% legit, police-approved too. The more Jackpot tickets you get, the higher the chance of walking away with cold hard cash. (And the guaranteed happiness of a belly full of beer, too!)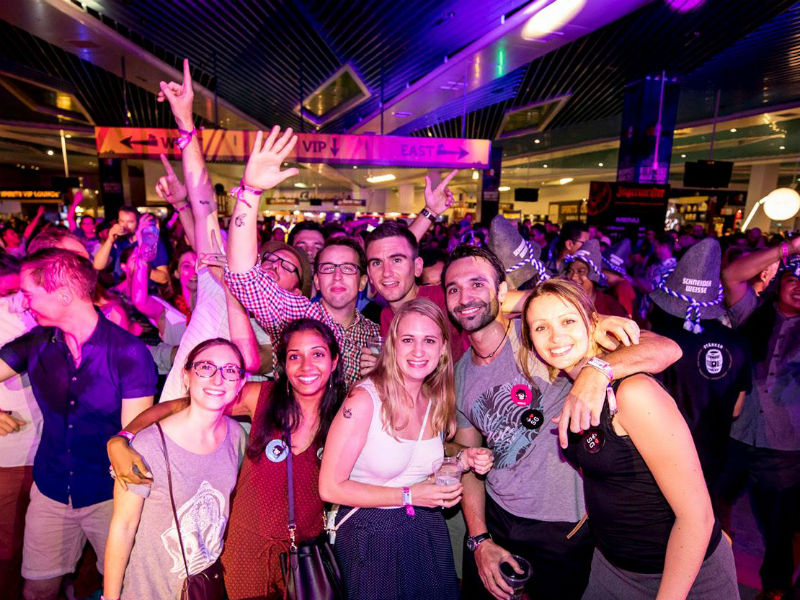 Yasssss. Image: Facebook/Beerfest Asia
On the complimentary welcome beer list: BIRA1 White, Hite Extra Cold, Kona Big Wave, O'hara's Irish Stout, O'hara's 51st State IPA, Oberbrau 1605, Pabst blue ribbon, Paulaner Munchner Dunkel, Paulaner Munchner Hell and specialty birthday beers brewed only for Beerfest too!
Tickets are going fast, so don't say we didn't warn you. Get yours now before they're gone!
2. There are more than 600 international and local craft beers on show
To celebrate its 10th anniversary, Beerfest Asia is going bigger than ever before. You can expect to taste beer from all over the world.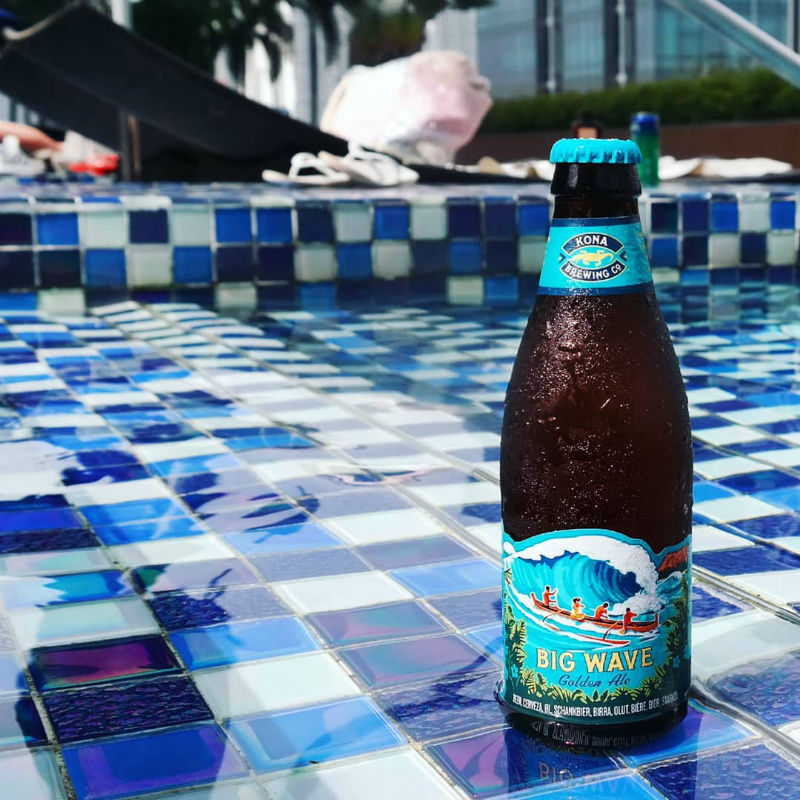 Say Aloha to Hawaiian brewery Kona Brewing Co, which will make a reappearance at Beerfest courtesy of The Drinkery. Image: Instagram/thedrinkerysg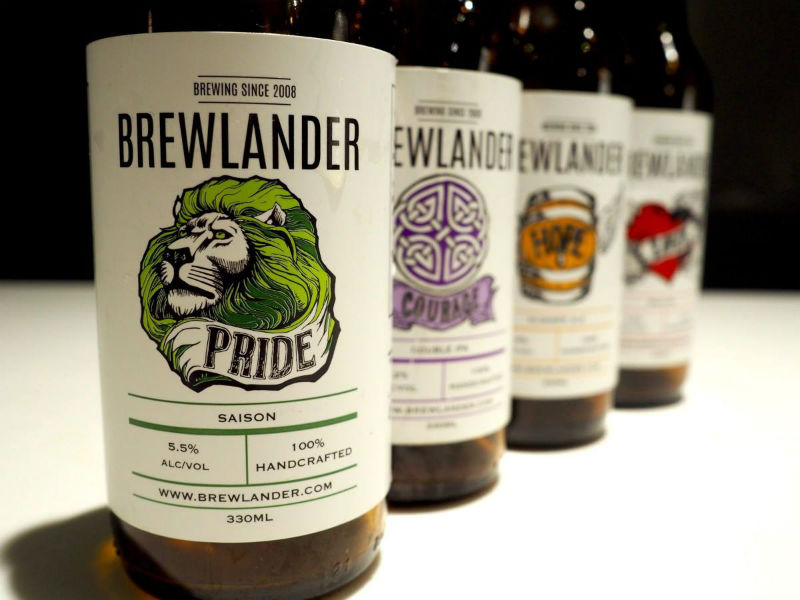 Also in attendance is homegrown brand Brewlander, started by celeb duo Allen Wu and Daniel Ong. Image: Facebook/Beerfest Asia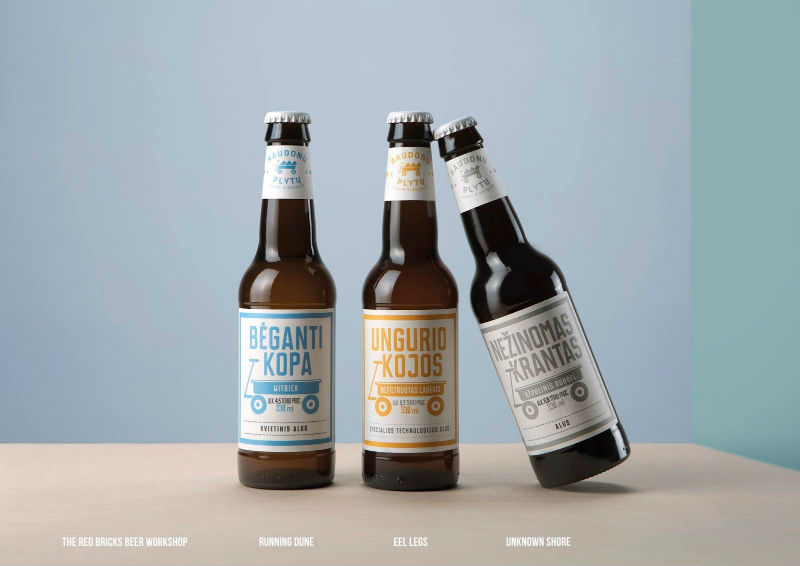 All the way from Lithuania, Brick by Brick Beer Workshop is bringing curious beers such as Running Dune, a wheat beer added with sweet orange peels, coriander and cardamom seeds. Image: Facebook/Beerfest Asia
And the venue is bigger and better, too. This year's festival will be at The Meadow @ Gardens by the Bay, meaning 5 huge tents, lots of outdoor seating areas and tons of space to dance up a storm and make merry.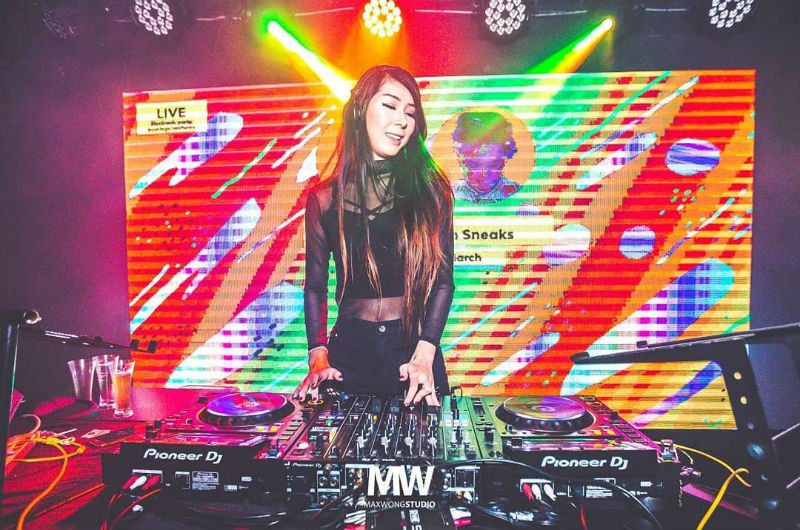 Catch the rad DJ Red of Altra Management and light up the dance floor. Image: Instagram/mcjdred and maxwongstudio
3. You'll be well-fed with the yummiest beer bites
Last year, we enjoyed an array of delicious grub from some great food partners and Beerfest promises more to come this time round.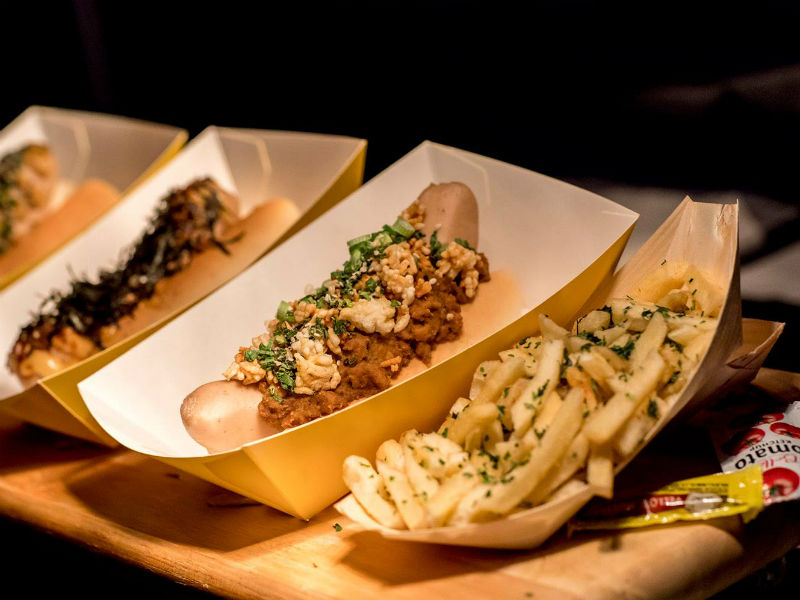 Look at those glorious gourmet hot dogs from Plentyfull. Image: Facebook/Beerfest Asia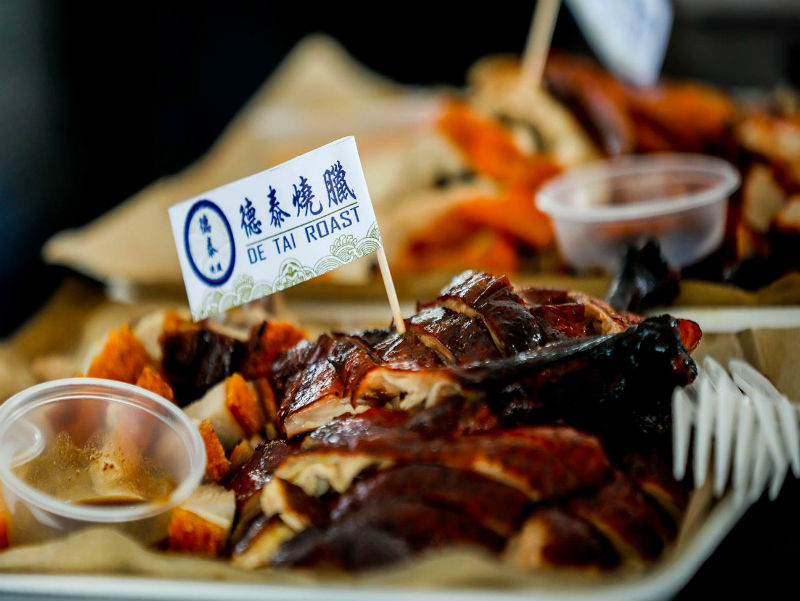 De Tai Roast showed up with juicy duck meat, char siew and crispy roast pork to feed ravenous festival goers. Image: Facebook/Beerfest Asia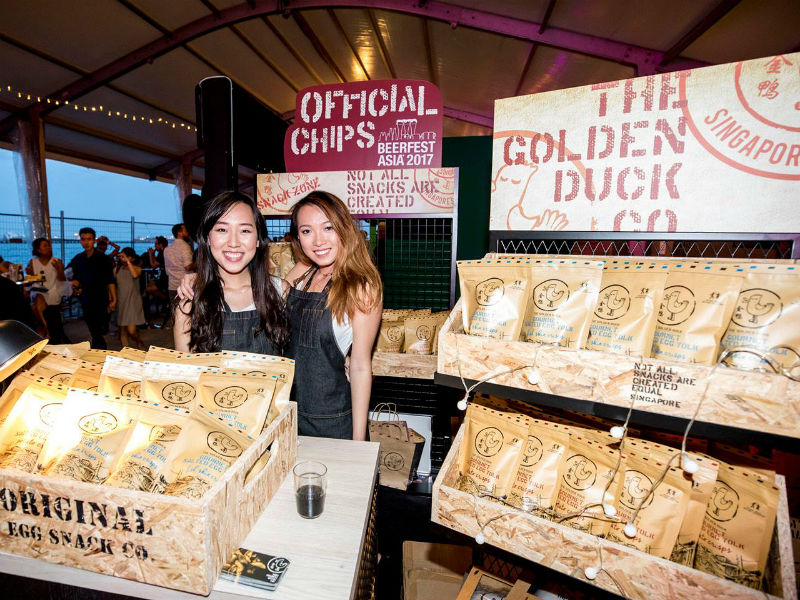 The folks from The Golden Duck Co also graced the event with their addictive salted egg yolk chips in tow. Image: Facebook/Beerfest Asia
4. The VIP Pass will guarantee you'll be boozing it up all day long
With so many fine craft beers to try and so little time, you'll want to skip the line with express entry at the festival gates with the VIP Pass and enjoy free flow of over 20 beers, so you and your buddies can chug away all day.
From just $110+, a 1-day VIP Pass also includes access to seating areas at the VIP deck and a complimentary festival shirt.
Ready to party? Get your passes now!
Simply go to the Fuzzie app (you can download it here) to find the awesome deal on all passes before it runs out. We'll see you at Beerfest!
New to Fuzzie?
Fuzzie is an online shopping app that helps you save cash, every time you make a purchase! Earn up to 50% cashback whenever you buy an item from over 100 awesome brands featured on our app. Fuzzie is totally free and easy to use. Always remember: before you shop for anything, check Fuzzie first!
Subscribe to Fuzzie Blog
Get the latest posts delivered right to your inbox