The best Cathay Cineplexes deal for movie junkies in Singapore
Get 22% cashback on Cathay Cineplexes standard weekend movie tickets when you buy them with Fuzzie.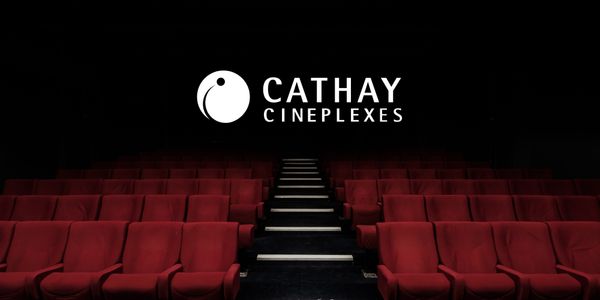 Cathay Cineplexes movie theatres have been a favourite haunt since those halcyon days of our youth when student offers were plentiful. If nostalgia for cheap movie tickets strikes often, then you're in luck because we have a great deal for you.
For every Cathay Cineplexes standard weekend movie ticket you buy with Fuzzie credits, you get 22% instant cashback AND 2 Fuzzie Jackpot tickets!
For the uninitiated, the Fuzzie Jackpot is your chance to win up to $4,000 in cash, without having to spend a cent on lottery tickets. Each time you buy an e-voucher from us, you get a Jackpot ticket to take part in our twice weekly 4D draw. To enter, simply set your own 4D number and keep your fingers crossed. The winning numbers correspond to the Singapore Pools 4D draw. It's 100% legit, police-approved too. In this case, 2 Jackpot tickets means two times the chance of walking away with cold hard cash!
How it works
This deal is exclusively redeemable with Fuzzie credits. Accumulate credits in the form of cashback every time you shop on the Fuzzie app (download it here), whether it's paying for a Grab ride or buying a new pair of shoes on Zalora. You can top up your credits using a debit or credit card too. Use them to redeem your movie tickets and many other awesome deals on food, entertainment, travel.
Once purchased, your Cathay Cineplexes movie tickets are valid for up to 6 months. Simply follow the instructions on the Fuzzie app to redeem them.
New to Fuzzie?
Fuzzie is an online shopping app that helps you save cash, every time you make a purchase! Earn up to 50% cashback whenever you buy an item from over 100 awesome brands featured on our app. Fuzzie is totally free and easy to use. Always remember: before you shop for anything, check Fuzzie first!